Zante Beaches

Laganas Reviews
---
Zakynthos Guide
---
Local Directory
---
WalkAbout

Street View Style Tours
---
Zante Maps
---
Laganas Taxis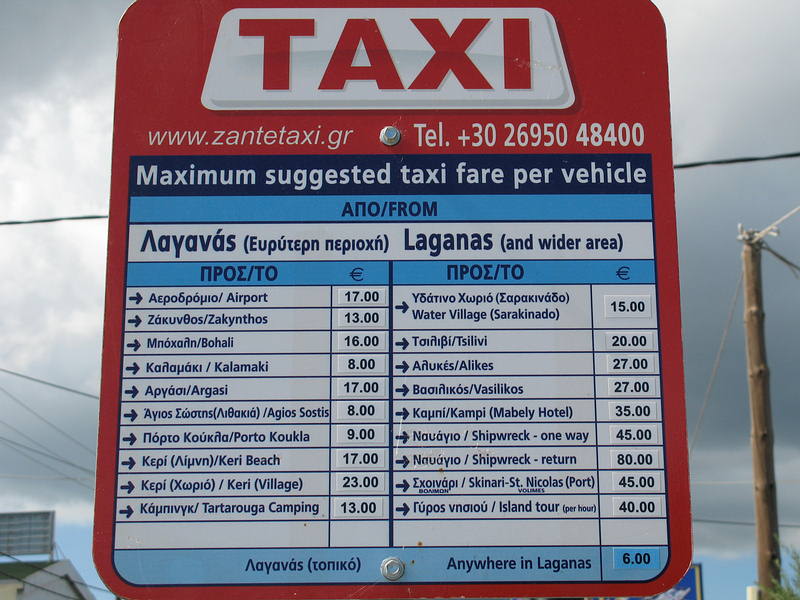 ---
Laganas Buses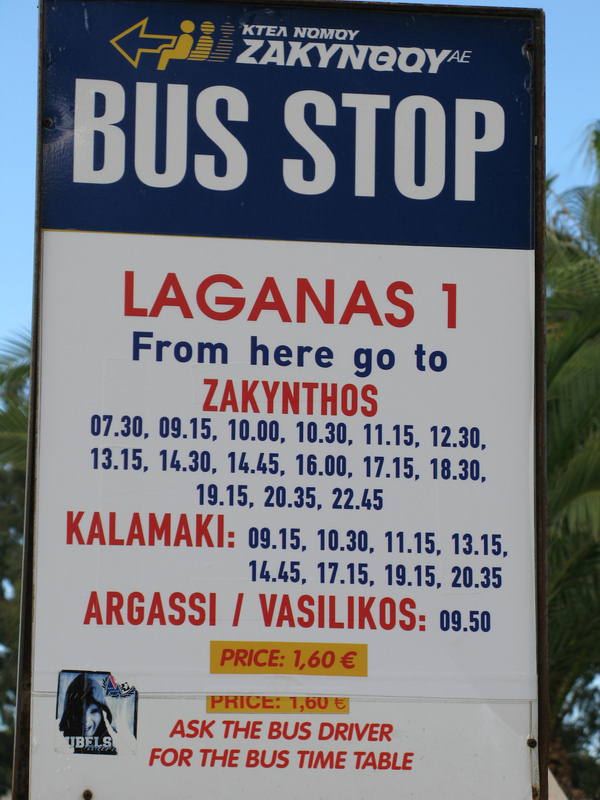 ---

+ Enlarge Map
Cozy Corner

(Restaurants in Laganas)

7/10
Lyndon G

This is the best stab at a trditional Greek Taverna in the resort,don't be fooled by the name,also try Panos it's giros outlet but try anything on the menu,and it's top draw,always has a lot of Greeks in which is always the acid test for me.
Hollie R

Get a good kabbab hear & pizza
Laura
open all night so ideal for a slice of pizza on the way home. simple food but great!

Jeni

...Glad to hear there is some good ol' unhealthy fried grub available!!

Thought it was going to be seven days of Cus Cus and olive oil!!
Bob T
I LOVE COZY CORNER
Vikki E
Hi, My name is Vikki England: Have never been to your place- was just keying in my name to see what would pop-up-you did-thought I would say Hello!!
The real Vikki England-LOL

Craig W
We love Cosy Corner! Worked in Zante and ate there all the time! Ask for a heartattack in a bun and see what you get!
Manda
Slice of pizza n cajun fries mmmmmmmmmmmmmm
Lyndsi
i ate here quite a few times in the way back after a night out. the service is a bit slow but i thought the food was beaut, especially the hotdogs and pizza oh and them fries with the cajun flavouring mmmmmmmmmm. met sum guys from wakefield ( hi pete and carl!) who ordered a pizza, when it came the box was huge and the pizza was tiny, pete didn`t look to happy to say the least!!

Dave W
We are a couple of older peeps and we had a couple of kebabs there after a night out. We were on our way back to our apartment at 11.00 PM (yes I know a wee bit early your all screaming) and popped in for a Chicken Gyros and a Donner Kebab. We both thought that we had been handed the wrong dish as they didn`t taste quite right so we swopped them over and still couldn`t decide what was what. Neither tasted of anything much but if you can`t differenciate between two supposed types of meat then something is definately wrong. We both had the runs the next morning so I can only sympathise with some of the earlier customers. OK so it`s still open at 5 AM to serve all the people exiting the various clubs and bars but it doesn`t give them the right to serve up absolute crap. Don`t go there.
Vikki E
Coming to get a Cozy Burger in just a few days - Mmmm mmmmmm!!
Kim
Where's my Kebab?! -- Service very slow.
Vikki W
Went here once when I was very drunk and can't remember much! They seemed to understand my slurred English though "I'll have that slice of pizza" randomly pointing towards the cabinet where they were kept seemed to get me a slice of yummy pizza and the chips were ok. Nothing too special I don't think because I didn't go there again!
Kim
This place is wicked when you fancy some grub after a night out but beware of the kebab! They have a kind of garlic yogurty mayonaise in it and it's not recommended you eat this if your planning to do a bit of snogging!!
Lisa D
Very good gyros and kebabs,good service and damm good prices!!!
Lisa D
Just came back to the u.k,cozy is a very nice restaurant,
during the night it serves food with the best music!!
better than the clubs.
Fantastic pizza,try the arabian pizza it is
highly recomended.
Lisa D
I was working at laganas last summer(2002),cozy has
the best chiken burgers and kebabs,very good service and
quality of food. Don't miss it!!!!!!!!!!!!!!!!!!!!!!!!!!!!
Nick H
This place has the best pizza!! I was eating there everynight,
lovley prices and brilliant food!!! highly recommended!!!!!
If you are around laganas you should not miss Cozy Corner!!
Wesley D
If you read the message below - I was one of the ones who was being sick. Have to admit I had a skinfull that night but I felt fine until I had digested the rank pizza I bought from Cozy. Everytime I walked past the joint after that night it made me feel sick just looking at the place. I ordered a BBQ chicken pizza but ended up with a flat piece of dough with lumps of grease on it. FILTH dont go near it!
Michelle N
I have to say this was quite possibly the worse food ever! Me and my friends had a night out drinking before eating here. Two out of four of us were sick after eating the pizza. Yuck! Eat at your own risk!
Zoe T
Food was not bad after a night out, but, the girls were so miserable. (except Costa who also worked there). The place is central and a great place for people spotting.
Chris H
small amount of meat in the gyros pittas we ordered, the sauce was putrid, the women serving was so miserable she looked like she'd been slapped with a wet fish around her face all morning, price was reasonable but this place should be AVOIDED
Ray G
OH MY GOD - how do these people get away with selling such ****? The women who served me looked like she was chewing a wasp. I ordered 2 cokes with the snack then asked if I could change it to one and was told I could have 1 if I liked but would have to pay for both becaused she'd rung it through the till and you can't undo it!!!! I couldn't actually find any chicken just small pieces of fat and skin (parhaps it was sparrow). Then spent the whole of the next day running to the toilet. Avoid this place like the plague if you're sober
Elizabeth M
Cheese baguettes are great for breakfast!! Tried the cheese pizza and that was well worth the wait!
Emma A
Cozy Corner rules all!Try the Gyros-NO SALAD!Pizza also good,THE place to be at 4 in the morning after rescues!Hi to the Nottingham boys-Westlife,Action,Sean and SALAD!!!
| | |
| --- | --- |
| Search for Cozy Corner in all of JustZante & the Messageboard | |
More Restaurants in Laganas...

Akropolis Restaurant | Albatros | Apollon | Avanti | Big Boys | Blue Sea | Blue Waves | Bocca BBQ | Bon Appetit | Bonanza | Caretta Caretta | Chevys | Cicero | Country | Cozy Corner | Delicious | Demetra Taverna | Favela | Georges Place | Giannis | Greek Islands Restaurant | Horizon | Ionian Sea | Island | KFC/Pizza Hut | Koralli | Kostas Taverna | L Frateli | La Marinara | Mamis Pizza | Marabou | McDonalds | Med Version | Medouli | Melons | Michaels Place | Midos | Mouria | Mr Dallas | Notes Taverna | Olympic Flame | Orient | Paradise | Peri Heaven | Pierros | Pythari Taverna | Robin Hood | Sarakina | Seaside | Sirocco | Sizzlebang Grill | Stasantas | Steakhouse | Sunset | Taj Mahal | Tangail | Tasos Place | Tasos Restaurant | Toad in the Hole | Wok Chinese | Zakynthos | Zandos |