Zante Beaches

Laganas Reviews
---
Zakynthos Guide
---
Local Directory
---
WalkAbout

Street View Style Tours
---
Zante Maps
---
Laganas Taxis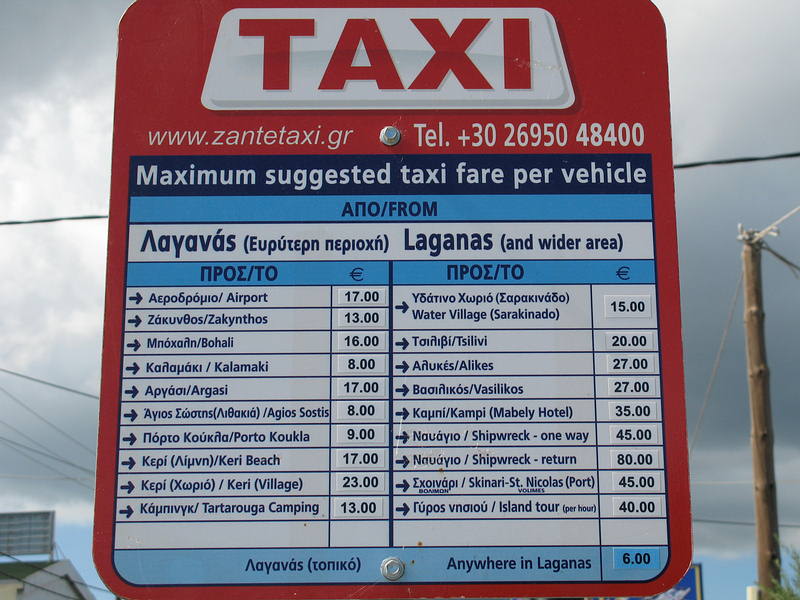 ---
Laganas Buses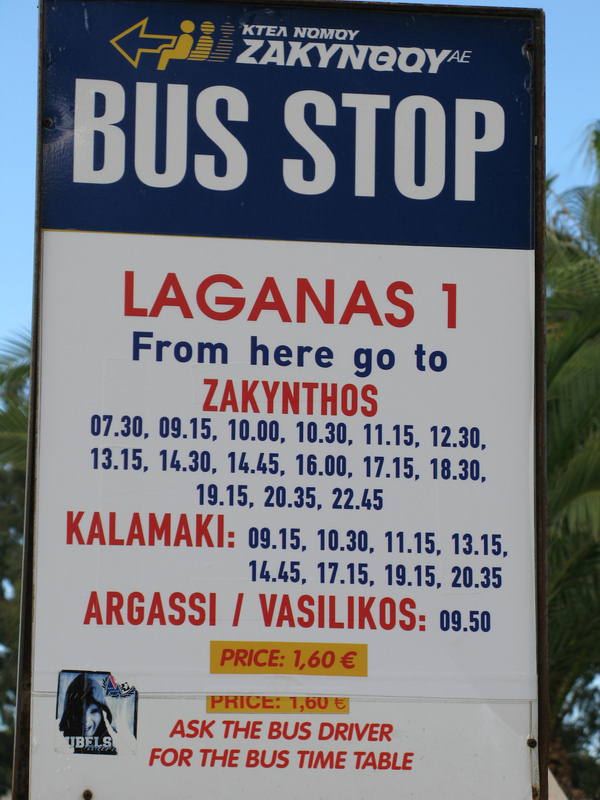 ---

Ambelos

(Restaurants in Laganas)

10/10
Jan M (September 22, 2008)

Hello Dimitris - and all the staff at Ambelos,

Thank you once again for making our holiday really special. The food was excellent - especially the chicken in Madeira sauce!! It was lovely being able to sit and relax while eating, and having our chats at the end of the meal with you - even sometimes putting the "world to rights". Hope you are winding down now at the end of the season, and that you manage to have a well deserved rest when you get back home. We hope to see you again next year - but please keep in touch.

Thanks to everyone, once again, Luv Jan & Stu (Bobby Robson)

10/10
Lynn and craig * (July 01, 2008)

ate here a couple of times nice food cheap in fact the cheapest meal we had in 14 days and was well worth it chicken a la king was out of this world while hubby had stamnas again lovely on a seperate occasion had kleftico and beef zante again lovely. a big thank you for the pitcher of strawberry dakeri that was on the house on a very hot day was lovely and quenching wud deffo eat here again on our next visit to the island

9/10
Jan M (June 21, 2008)

Hello Dimitris and Marco (also rest of team) just wanted to thank you for being very kind and friendly. We were so touched when you put a tv and screen up for the champions league final and reseved our seat! The food was always lovely and we are definately coming back in September so have our table ready - and Dimitris - hope you have plenty of football gossip to keep (Bobby Robson) entertained!! Hope the autograph hasn;t washed out of the t-shirt yet!!

Bye for now, and see you all soon,

Jan & Stu (Bobby!)
6/10
Ian F (May 29, 2007)

Ne owners this year. Food good but overpriced a little.
Jo C (October 06, 2006)

Reno, you're the best PR!! wish i'd have seen u in that suit on Sirocco!
Menno S (August 29, 2006)

We stayed in studio Helena and is about 2 minutes from Ambelos.We ate every night (6 times) excelent food. People are nice and certainly not pushy.If you go to Zakynthos, go to Ambelos it's realy excelent.
Rik & Marjolein (June 10, 2006)
Ambelos is a great place with a great atmosphere. The staff is friendly and really knows how to communicate with people. Definetly not pushy like in other places! I've been to Ambelos 3 times this holiday and if I had discovered it earlier I'd probably spent eveny dinner there. Avoid the main street at all cost and give Ambelos a try!

Karin V (October 18, 2005)

After we visited Kefallonia we heared about Ambelos. So we went there on a wednesday for having a dinner. There was life music! She has a beautiful voice and is a very nice lady! (Of course she's from Holland.) So if you search for a nice quiet restaurant? You'll not fined it at the beach!! Just walk the backstreets ... and there you will fined: Ambelos!
Gail B (September 13, 2005)

Discovered this place by accident and boy are we glad we did, it's really good.

Live Zante music in wonderful setting and superb food.
Kerri D (July 25, 2005)

Fantastic place, made our nights there really special and helped us plan a suprise anniversary party for my fiances parents! Thanks for everything!
Kerri D (July 25, 2005)

Even better than previous years! Fantastic setting,food and people! Would highly recommend
Slovenia P (July 13, 2005)

Very nice staff. We eat good, drink a lot ... etc.

Rosario sei forte.
Ian F (June 03, 2005)

Even better than previous years. Make the effort to find it - only 200m from Cozy Corner on the strip go along past Orange. Brilliant food.
Jim W (May 22, 2005)
SIMPLY FABULOUS
Ineke (October 13, 2004)
Again enjoyed two nights in this restaurant. Very kind service and great food. Because of the season a bit more quiet but the people we recommended the place were all very enthousiastic. So give it a try!

Jon R (September 12, 2004)
We really loved this place and ate here every night once we had found it. Ambelos It's definetely the BEST place to eat. Meals were generous and the friendly staff doing excellent job.
Ineke (August 18, 2004)
Loved it! The food was great, way to much, the wine surpricingly white but the second bottle was a nice rose! :-) And the atmosphere was nice. Service good and a very kind owner. Will be back again when I am in Laganas next october! See you!
A S (August 18, 2004)
Was in Ambelos one night and I really enjoyed it. If it wasn't at the end of my holiday I would be there again for sure. But hopefully in october the restaurant is still open and my friend and I can enjoy the food and atmosphere again over there!
K G (July 15, 2004)
I went to Ambelos in my first week of the holiday after reading people's comments about the place but i was very very disappointed. I had chicken in the oven and had about 3 mouthfuls of actual chicken on it. This reataurant along with china house chinese buffet reataurant was the worst meals of our holidays.

Nicola C (July 15, 2004)
Just got back from zante.. Wow what a fab time we had this resturant was by far the best, great food great service was made to feel at home. tried most of their dishes each was excellant.
Many thanks to dimitris and stellios and to the cook and all the waiters for showing us a good time , we spent all evening with them watching the finals of the football and when they one wow did it go crazy they all started smashing bottles tables were turned over and no one was allowed to be dry. We all got soaked by the staff with loads of beer and so did they. guns were going off ,fireworks it was fantastic many thanks to you all at ambelos hopefully see you all soon again sean and nicola
Paul M (July 12, 2004)
Lovely tasty food and made to feel welcome.
I wouldnt say it was the best in Laganas but certainly
one of the better restaurants

Dan M (June 23, 2004)
One of the reasons to leave the strip behind and explore the back streets. A wonderful location, peaceful and relaxed, a great welcome, from Liz 1st, then the waiting staff. Food is excellent, servive great and a welcome that is not equalled. If this is the only place you visit for food then you'll not be disappointed.
Susan A (June 21, 2004)
ambelos was by far the best restaurant experience in zante. the food was fantastic and the service was second to none. we were made to feel like old friends. with so much choice in zante, you really have to make ambelos no1.
Ian A (May 26, 2004)
Just back from fortnight in Laganas where we ate in ten different restaurants but Ambelos was again the best.
Leave the strip at Cozy Corner, turn right at Orange (50m) and follow the road for another 150m to Ambelos on the left.
Great grub, classy atmosphere and top value.
Dimitris B (October 28, 2003)
JUST THE BEST!!!!!!!!!!!!!!!!!!!!!!!!!!!!!!!!!!!!!!!!!!!!!!!!
| | |
| --- | --- |
| Search for Ambelos in all of JustZante & the Messageboard | |
More Restaurants in Laganas...

Akropolis Restaurant | Albatros | Apollon | Avanti | Big Boys | Blue Sea | Blue Waves | Bocca BBQ | Bon Appetit | Bonanza | Caretta Caretta | Chevys | Cicero | Country | Cozy Corner | Delicious | Demetra Taverna | Favela | Georges Place | Giannis | Greek Islands Restaurant | Horizon | Ionian Sea | Island | KFC/Pizza Hut | Koralli | Kostas Taverna | L Frateli | La Marinara | Mamis Pizza | Marabou | McDonalds | Med Version | Medouli | Melons | Michaels Place | Midos | Mouria | Mr Dallas | Notes Taverna | Olympic Flame | Orient | Paradise | Peri Heaven | Pierros | Pythari Taverna | Robin Hood | Sarakina | Seaside | Sirocco | Sizzlebang Grill | Stasantas | Steakhouse | Sunset | Taj Mahal | Tangail | Tasos Place | Tasos Restaurant | Toad in the Hole | Wok Chinese | Zakynthos | Zandos |