Zante Beaches

Laganas Reviews
---
Zakynthos Guide
---
Local Directory
---
WalkAbout

Street View Style Tours
---
Zante Maps
---
Laganas Taxis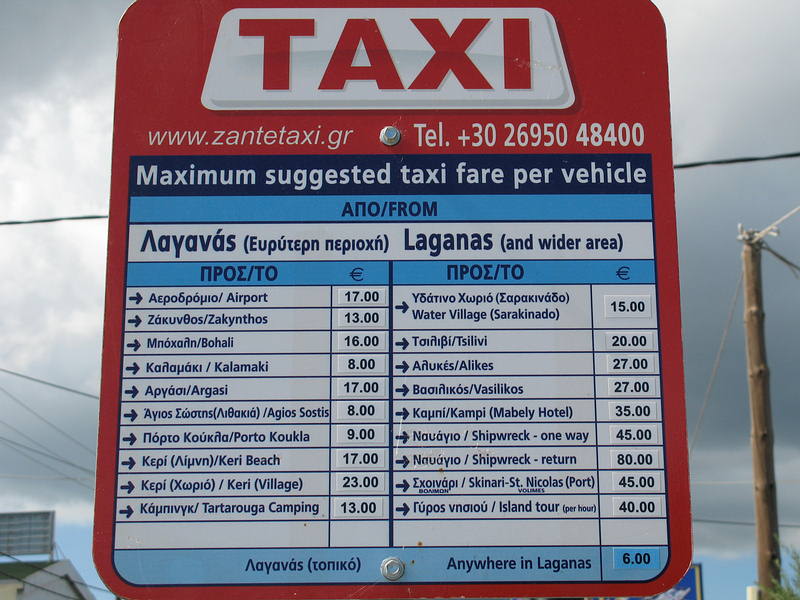 ---
Laganas Buses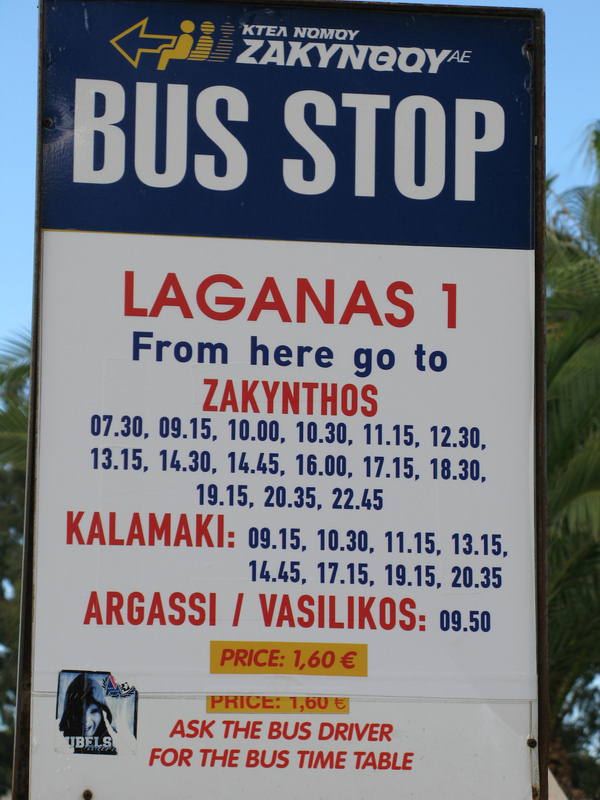 ---

+ Enlarge Map
Mouria

(Restaurants in Laganas)

10/10
Billy K

I have used this restaurant/bar for the last 3 years, I have always found this to be a family friendly place to go to.some of the comments are a bit over the top the food is excellent the staff polite and courteous, the owners(Family) angelo and sonny the waiters are top class,maybe 10 years ago it was downhill but over the last 3 years exellent we will be back, billy&tracy kell zante 2012
10/10
Paul R

I thought the food here was excellent! we both had the beef stifado's & I would highly recommend it! Staff were very good & its a great location
Clare W

I had onen of the best meals I have ever had in this restaurant. The food tasted fresh and also home cooked. I had the greek garlic bread which had feta and tomatoes on it - yum! Then Moussaka which was delicious. I also had a half litre of rose wine and the whole thing cost me less than ten euros! Would definitely go back. I couldn't stop going mmm and wow the whole time I was eating.
Lou L

We ate at this restaurant most of the week. The staff were really friendly and the food was great. The mousaka, stuffed vine leaves and meatballs were fab. My friend can be quite fussy with her food but the waiters were very accommodating and changed the meals to suit. Like I said, we went there most days for breakfast and evening meal. I would also recommend the house white wine (3 euros for half carafe). Very good stuff!!!!
Lisa F

Someone mentioned microwave!!! Spot on. I have never had greek food that is not freshly cooked. was very disappointed with the food here. Moussaka was microwaved and dry and pizza was slabbed in cheese. nasty!

Staff are nice tho (well, cheeky looking) nice location, nice loos (if you're desp.) ENJOY!!!!
Jill O

We've been going to Moyria's restaurant since 1991 when the brother's opened it. The food is reasonably priced and delicious. Especially the beef stifado. We go there about 3/4 times a week and have become very good friends with the owners. The waiter's are very helpful and pleasant and make a lot of you when they recognise you. I would say this is one of the best restaurants in Laganas - try it for yourself. Its at the turning circle right on the beach and the view is second to none.
N
Crappest breakfast with the least imagination!! must be bad to get a full english breakfast wrong!! not any cheaper than going to a decent restaurant and actually getting a proper full english breakfast, my advice is they should take a leaf out of L,Frateli's book!!
Dan M
reasonable food, altho seemed to arrive a little quick, me thinks microwave working overtime, but tasty. Say hi to Claire the PR lovely girl.
Steven J
don't listen to k.hills,i don't know what she's harping on about.me and our lass just back from laganas,went to moyria restaurant[mouria] by the way,on our last night,wish we found it sooner.food was lovely,garlic very strong just how i like it,our lass loved it too,try the zakynthion garlic bread,waiters very friendly and efficient and the view of the sea & turtle island is marvellous,it was also our cheapest meal of the week,most expensive was garden of eden.so i would recommend a meal at mouria.especially garlic beef or chicken......

K H
This is right on the corner of the beach and the main street - Don't go there! We ordered a Greek salad and a pizza. The waitresses were completely miserable and that was just the start! In the meantime, I visited the toilets and yes, I know that toilets in Greece are never the best but this one was the filthiest I've ever seen. Anyway, food arrived so we tucked in...after having eaten about 3/4 of the pizza I found...A DEAD FLY! Yuk, feel sick thinking about it - it was cooked as well. Waitress said "I'll make you the same again" - as if! Still had to pay for the salad, etc although obviously wasn't going to touch that either - Yuk! Be warned! (p.s. out of 5 trips to Greece, this is the only really bad meal I've ever had)
| | |
| --- | --- |
| Search for Mouria in all of JustZante & the Messageboard | |
More Restaurants in Laganas...

Akropolis Restaurant | Albatros | Apollon | Avanti | Big Boys | Blue Sea | Blue Waves | Bocca BBQ | Bon Appetit | Bonanza | Caretta Caretta | Chevys | Cicero | Country | Cozy Corner | Delicious | Demetra Taverna | Favela | Georges Place | Giannis | Greek Islands Restaurant | Horizon | Ionian Sea | Island | KFC/Pizza Hut | Koralli | Kostas Taverna | L Frateli | La Marinara | Mamis Pizza | Marabou | McDonalds | Med Version | Medouli | Melons | Michaels Place | Midos | Mouria | Mr Dallas | Notes Taverna | Olympic Flame | Orient | Paradise | Peri Heaven | Pierros | Pythari Taverna | Robin Hood | Sarakina | Seaside | Sirocco | Sizzlebang Grill | Stasantas | Steakhouse | Sunset | Taj Mahal | Tangail | Tasos Place | Tasos Restaurant | Toad in the Hole | Wok Chinese | Zakynthos | Zandos |