Zante Beaches

Tsilivi Reviews
---
Zakynthos Guide
---
Local Directory
---
WalkAbout

Street View Style Tours
---
Zante Maps
---
Tsilivi Taxis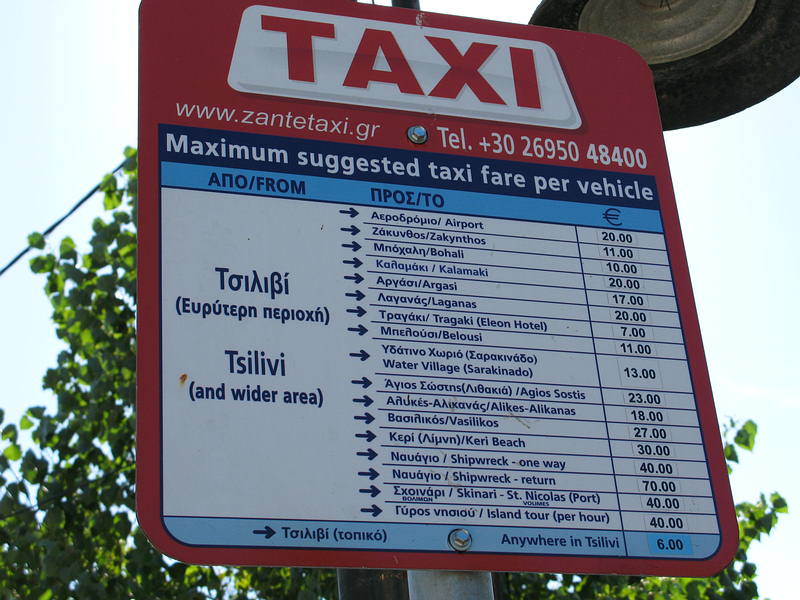 ---
Tsilivi Buses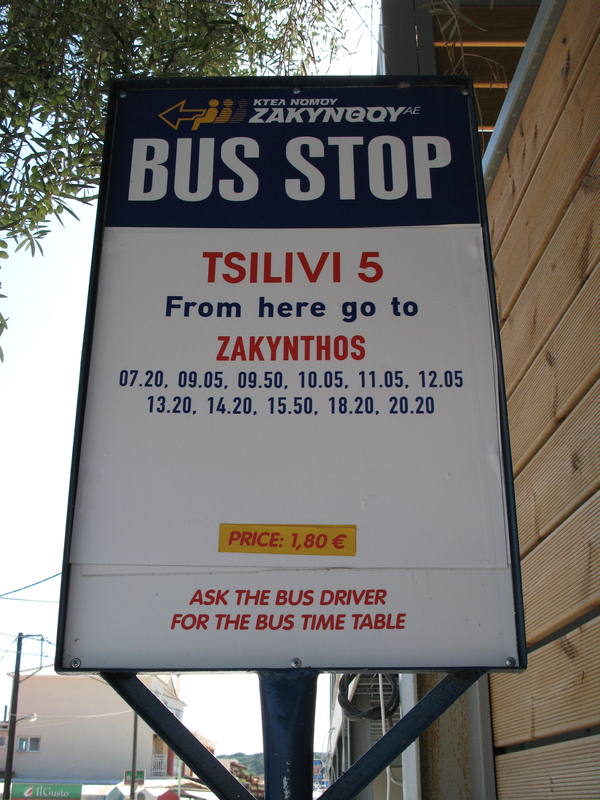 ---

+ Enlarge Map
Margaris Car Hire

(Car Rental in Tsilivi)

10/10
Pipsi H

Margaris car hire are true to their slogan of ' check the rest and rent the best!' Peter was amazing, he really wants to show you the best side of the Island not just the standard tourist bits. He had great hand draw maps that made travelling around the island easy (which isn't always the way with Greek road signs!)

Peter took the time to find out what it was that we wanted to do and see, and then made daily recommendations to us around this. He phoned ahead for us to get boat hire, and even checked the weather for us on the other side of the island. For us we felt he made our holiday very special and we will certainly return to Zakynthos.

First rate customer service - I would recommend Margaris and Peter to any one in a heart beat.

10/10
Iain E

Margaris was reccomended to us by a local. We booked a car for 4 days for about 130 Euros which was way cheaper than our holiday rep had offered. And of course she said that the local companies were no good. What a load of rubbish! Glad we didn't believe her as Margaris were excellent - everything booked very simply with car delivered to our hotel. Car was small but that is just what you need on this island as the roads are narrow. I've driven a lot in Greece and the roads on Zante were actually very good - gets a little tight through the villages but once you are out of them it is fine. Car was a god send as the scenery is lovely and it allowed us to visit some very nice out of the way beaches. We also got to the outlook over the shipwreck before all the coaches turned up.

Would happily use Margaris again - they were excellent and hassle free.

10/10
Mr B
We've been going to Zante for years, but finally bit the bullet and hired a car for the first time this summer. Hired our car from 'Pete the Greek', down the road leading to Kaliva Pub, right next door to Red Apple Bar. Pete couldn't be more helpful, and took time to explain everything about the hire agreement, then went on to help us plan our day out, once he knew what we wanted to do, and where we wanted to go. We hired a Hyundai Getz, and it was a cracking little car. Had a fantastic day out.

We would certainly go back to see Pete again next year, and would highly recommend him to others.

And Pete, if you're reading this...'Come on Blackpool !'...hee, hee !

10/10
Peter G

What Peter at Margaris does differently is plan routes and give advice to best spots on the island, with trips to blue caves or turtle island through local people that give a much more special experience. Ask yourself this before booking a car - Will you remember the car when you get home or the beutiful places you have visited. We went to see Peter every morning, told him what we wanted to see (beach or caves etc) and he would not just give us a map but would tell us who to see when we got there and ring ahead so they would expect us. We hired a Corsa that we named 'Oliver' which was faultless. On the whole Peter made an 'average tour operator holiday' a 'fantastic holiday' . Thanks Margaris
John N
Hired a Hyundai Atos from the lovely guy at Margaris.25 euros per day in September.no excess on insurance either.would use them again as they qouted 5 euros a day cheaper than the others we tried.
10/10
Nicola S
Fantastic service - we went in wanting a car for 2 days there and then, we were sorted within 5 mins and went on to have 2 excellent days out - thank you!
10/10
Denise S
Top bloke, no hard sell or pressure, helpful, clean, new cars. Cheers Peter.
Wullie

Margaris car hire...planos...tsilivi.......simply the best!!! thanks again peter,for a great car,no pushy sales c**p,great maps to some stunning places,and a friendly service from a nice/pleasant/honest guy. looking forward to seein yer ugly mug again next year,keep up the good work mate,holiday resorts need reliable honest dudes like you!

John R

Had a dissapointing experience with another car hire firm so when we seen this centre thought it looked good, everything was included for a reasonable price but they were very busy and availability was a problem. I said that the only things I wanted was power steering and good air conditioning and we were shown a very new, think it was alto or atos. Went to pick up the car on the day we booked it for but were then told the car we wanted wasn't available and were told that they had a fiat punto for us.

At this stage we weren't going to say no as we wouldn't have been able to get another car at such late notice from anywhere else. But when we set off in it, although it was quite quick which helped when driving up the steep roads it didn;t have the power steering which I specifically asked for and the air conditioning did not work and meant we had to travel with the windows down in the boiling heat all day.

All I can say is when you are hiring a car in Tsilivi - confirm exactly what you are getting, what is included and what is now and check it properly before you drive away!

Tamar B

Hello to Peter if you read this first of all, A very friendly helpful company. Cars were all new with air conditioning and well worth the money.Its not a company that stands outside trying to get your custom.

Peter provides all the routes to where you want to visit even with hand drawn maps so you dont get lost, tells you about all the tavernas to stop off at on the way and tells you the name of owners and that they will look after you!! He even warns you about the places not to stop at!!! like St Nics port, as they like to tell you that the road you approach is a military road and your not aloud there even though it isn't ! and they are just trying to get you to stay there to spend money with them! I would definatly recommend this company.I will definatly be using it again when in Tsilivi.

For any1 that wants to know, We paid 85euros for 3 days hire for a Hyundi Alto, everything included no hidden extras.

Mark P

I was well cautious of hiring a vehicle whilst abroad and have heard all of the horror stories. When I went into the premises I had no hard sell and felt completely re-assured that I was well covered for all eventualities. The car was even returned for a short while whilst it was MOT'd. This made me feel that the company was on top of its game. I recomend hiring a car from Peter any time. He gave me a route to take including some places to visit which turned out to be the highlight of our holiday (Xingina cave).

Thanks

Mark, Sarah, Niamh and Beth
John H

Friendly and helpful staff. My car was clean, comfitable well maintained and the price was good.
Andrew C
We have used Margaris car hire for several years and found the service and the vehicles excellent .The cars we have hired have been immaculate and we would reccomend them to any body visiting the island
Steve J
Many thanks to peter at magaris for an excellent rental service with help and tips on routes and places to visit which we would never have found ourselves. It made a good holiday great.
Matt K
Fist class service , and Pete was a real help with routes etc. no hidden extras regarding insurance etc, and the car we had ( a 7 seater honda ) was in first class condition. highly recomended
Richard S
had a 3 day hire at competitive rates without any problem. Many thanks to Pete at Margaris for all the help with routes and destinations which he helped us with each morning.
Helen H
We visited Zante in May 2004 and hired a jeep from Margaris in Tsilivi for a week. We found the service from all at Margaris excellent, even after having a puncture!! We found them particularly helpful in providing detailed route maps for our trips around the island (which included places which we may not have found easily by ourselves) and restaurants away from the tourist areas.
Pat
We went to Margaris on the recommendation of a friend and we were very satisfied with the friendly service and quality of cars.
| | |
| --- | --- |
| | - |
Kathy H
we hired a jeep from peter at M.a.p.s. part of Margaris. He is situated round the corner from the Admirals. We hired the jeep for three days, full car and personal insurance was included in the price, which worked out cheaper than the three of us going on the jeep safari.although we didnt go to all the places the jeep safari wentwe had three days of freedom to explore the island at our own pace
Peter gave us different routes each day and told us the best places to go, but the road down to Porto Vromi put the fear of god in me but it was well worth it.

Susan B
The staff were very helpful, and informative. After shopping around we found this place to be the best taking in to consideration safety/
insurance etc
| | |
| --- | --- |
| | - UK |
Lawrence G


We found the Margaris car rental very good in price and would like to thank the staff for their outstanding service. I would also like to say the only person who has something bad to say about this car rental (Jackie), is obviously a very bitter woman and according to the other messages she has posted on this website, does not have anything positive to say about any business in Tsilivi!!!

Keep up the good work!

From Laurence and Jill Gower


M B
Just got back from Tsilivi, it's an excellent place to visit. We found the staff at Margaris car rental very helpful and very friendly and the prices were very good compered to some of the other car rentals in the village.
We will definatley be visiting Tsilivi again and offering our custom to Margaris car rental, it's top class!

The Birchall Family
Carol P
we have visited tsilivi 4 times and love it, regarding comment by j greene i have to say we have always found Spiros from Margaris car hire very helpful and friendly we dont know why she says he is rude unless she is herself very rude. If she has nothing good to say about tsilivi, why keep going back year after year, tsilivi can do without people like her. All the Margaris family go out of their way to help and you would have to go along way to find better people.
Richard C
Had a brand new Fiat Punto with air con for 3 days. Cost £75 all in! The small office near planis/bouka beach was run night and day by a sweet girl with a little english. The ca did the job. Worth going to Banana Beach and Blue Caves. Some nice beaches off the track. Keep you eye out when up north
| | |
| --- | --- |
| Search for Margaris Car Hire in all of JustZante & the Messageboard | |
More Car Rental on Zante...

EuroAlfa Car Rental | Margaris Car Hire | Merlis Car Hire | Tsilivi Travel Car Rental | Zak Cars |