Zante Beaches

Alykes Reviews
---
Zakynthos Guide
---
Local Directory
---
WalkAbout

Street View Style Tours
---
Zante Maps
---
Alykes Taxis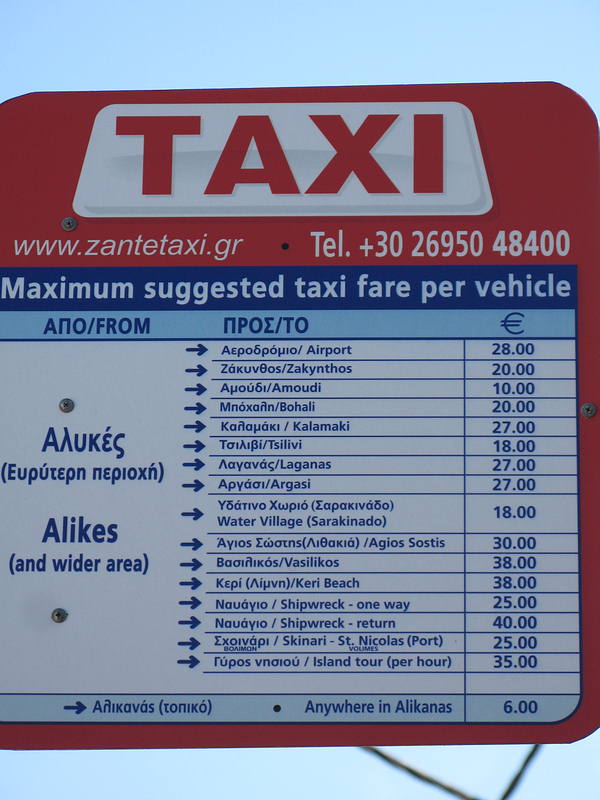 ---
Alykes Buses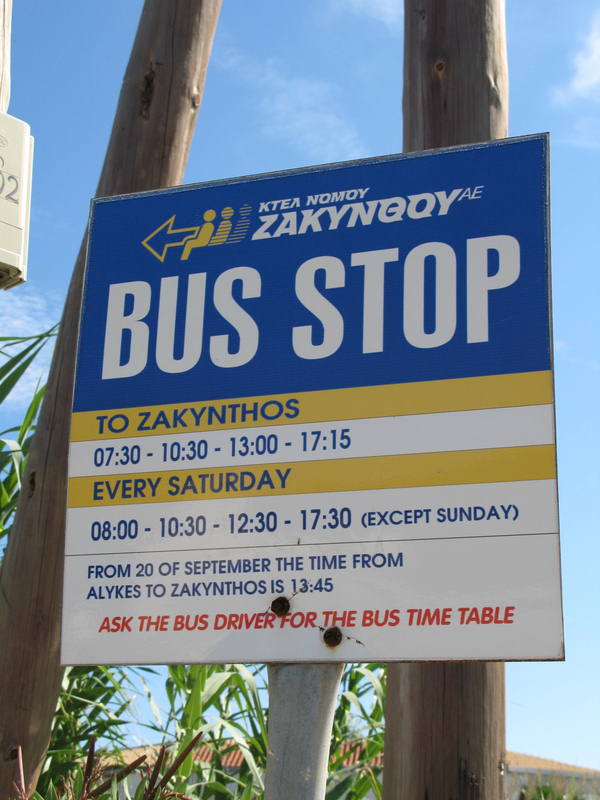 ---

+ Enlarge Map
Astoria Hotel

(Accommodation in Alykes)

Rob D
Just come back from a 1 week stay, if you have already booked i would seriously try and change your hotel. There is no beach infront of the hotel it is now part of the sea, the brochure pictures and website are very misleading. The rooms are very dirty and shabby especially the infested carpets in the bedroom area. The hotel staff are rude and the food is unsatisfactry.
Philip M
going to astoria hotel in june 2011 did anyone go 2010 and could you tell me what its like
10/10
Dave A

We would recommend this hotel and resort for a relaxing holiday. Air conditioned hotel, breakfast on the terrace overlooking the sea, friendly staff...especially Julia, what a star!

We thoroughly enjoyed our August holiday and fully intend to go back in 2009. My thanks go out to the staff and managenent for a lovely holiday.
10/10
Trudy H

We had a fantastic stay at the Astoria Hotel (June 08), everyone was very helpful and full of friendly banter and fun. The rooms and all public areas could not have been cleaner. The food was fantastic, superb breakfast every morning with so much choice. The evening meals were first class, we usually like to try different tavernas each night, however we could not resist returning to the hotel most evenings as we very much enjoyed the chefs special menu's which were never a disappointment. All our best wishes to the family and staff - thank you - Trudy & Dave Hollis

9/10
Colin W
Liked the hotel, good size rooms, great bathroom that has a full sized bath and a shower! Cleaned every day and towels changed every other day (towels are a bit hard and could do with softning up)

Nice staff, very friendly and the hotel is very quiet at night (we had sea view room so can't comment on the noise levels of the rooms that were facing the salt flats) Breakfast was a bit early for us, it started at 08:00 until 09:30. We did try it once but it wasn't to my liking (could have grouted the bathroom with the scrambled egg!) The restaurant is in an ideal location facing the sea. We never tried the evening meals as there is so much choice in Alykes. All in all a nice hotel and would stay there again.

9/10
Amanda J

I am tired of reading crap comments about this hotel. My husband and i have been going here since 1982, we were on one of the first flights into zante. Mum kath worked very hard then and so did nick, and by god they still do. Marie and Rena, still work thier socks off. Yes i think i might be a bit rude to some of you guests who have no idea what it must be like to work in that heat. By the end of the season id be a bit wracked off, to-ing and fro-ing, for sometimes some very ignorant clients. Give them a break its not easy working in the heat, be patient, enjoy the view and thier hospitality and who knows you just might enjoy yourself and the greek way of laid back life. You just might return again, and again like we have.

10/10
Kaylee D

Hey you guys the hotel was fab, staff was friendly, some more than friendly. Baby was absolutely gorgeous, her and My little boy Logan seemed to like each other alot. my mum and dad really enjoy staying at your hotel and me and my fiance Bobby are planning on coming back next year. the food was ace, especially when we came to the resterant at 11 oclock and ordered 2 pepsi' s and some bread and butter Henry would probably remember more. we look forward to seeing you again next year. kaylee bobby logan sue dave and richard. derby

Katie G
We have never actually stayed in this hotel but my friend has and he really enjoyed it. One thing i did want to commend though was the restaurant. Location is perfect, right on the beach and overlooking the sea at sunset is brill. The food is gorgeous, particularly the steak diane and there is always a warm welcome from the staff there. Dirty harry..we missed you this year but hopefully get to see you in August when we return. keep up the good work..Katie, Geoff, Jackie and Martyn xx
M J

Just returned from the Astoria Hotel after a great holiday.

The food and service in the restaurant is great, with really friendly staff.

The rooms are clean and tidy, and there is plenty room on the beach in front of the hotel.

If you want to get away and relax I would recommend this hotel.

Heather F
The location was excellent, right on the beach and at the quieter end of the village yet within easy distance of everything you might need. The accommodation was clean and comfortable with plenty of hot water for showers. The food was extremely good and varied, with the chef's daily specials taking a lot of beating. The beach, although small, was sandy and fairly clean (apart from the cigarette ends thoughtlessly discarded by guests) and we liked the little extra touch of a variety of airbeds and boards to use in the sea at will. All in all, a lovely holiday location for a real chill-out time. The owners and their excellent staff all worked extremely hard and long to make our stay a great experience, and we will certainly be hoping to return in the future.

Absolutely EXCELLENT as always! The hotel is definately the best we have ever been to!
The rooms are spotless and the staff very friendly and helpful, anyone who says anything other needs their head examined! The food is also lovely, as is the wine!
We had a fantastic time and were sorry to leave.

I'm disappointed to read a lot of the comments on here about the Astoria and the staff. I can honestly say we have never found them to be anything but very friendly and polite (not to mention their cracking sense of humours and though we stay there we don't eat there every night)
The Astoria has a high repeat of customers, if it was like some of you say on here that certainly would not be the case! Especially as most of the repeat customers (in my opinion) are very decent and respectful people that would not tolerate any crap! (service or otherwise)

Should you book direct with the hotel instead of going through an agent, you get the fridge, safe and aircon included.
As for the sunbeds - well everyone has to make a living and I don't resent them doing that. Everywhere else costs about the same and you get the advantage of a well looked after clean beach, with the bar/restaurant and ice creams/snacks kiosk.

I guess there is no pleasing everyone, but I rate this hotel extremely highly and would without a doubt recommend it to anybody!





Karen G

Totally agree with the comments made. Fabulous location right on the beach; couldn't ask for better. However, rooms are very shabby and not that clean and could do with totally refurbishing - the staff should spend more time cleaning the hotel rooms than the floors outside! The air con is a must and very good although you do have to pay for it along with the fridge and safety deposit box but would you do without these on holiday - no!

Breakfast is good but can be a bit monotomous. We found the management could be quite rude and very false; this was probably because we didn't spend any money in the hotel and as for paying for the sunbeds outside the hotel forget it......... there's no room or privacy......... try further over on the left hand side with Alan where you pay exactly the same price with stacks of room.

The only good thing about this hotel is the seaview and the air con!

Natalie P

We have just returned from our holiday - it was fantastic! The hotel has a perfect location and is kept very clean and tidy. The staff were quiet but never rude - they worked extremely hard all of the time! We cannot wait to return
Tony P
The holiday would have been perfect if the staff were more friendly and they didn't charge 7 Euros per day for the sunbeds on the miniscule beach. The most pleasant people were the cleaners. We felt that all the owners wanted was your money.
June S
we have stayed at astoria for a few times now the owners and family are wonderful people and go out of there way to help you. Like anyone they have days when they get tierd and weary, and working in the heat all the time must take its toll.I personally would not want to walk a day in there shoes, and get to know the family they are cool people.

Bob H
The Astoria has a beach front location and is located less than 100 yards from the main town. It's a very quiet property and when we were there, the staff were generally very accommodating. Rooms cleaned daily, and everything works. Décor is a tad tired now. Buffet style breakfast didn't vary much from day-to-day, but was acceptable. The hotel beach is very narrow, (see photo) varying from 3 feet to about 15 foot at the furthest point (measured hotel to water). I was surprised to discover that in-room air-conditioning was extra (4 euros per day) the fridge was extra (4 euros per day) the safe box was extra, and the sunloungers on the beach were extra (3 euros per day each). All these extras add up over a two week stay! Not having been to the Greek islands for many years, maybe this is the norm, but as a well travelled holiday maker, this is not usual in other countries. All these hotel extras took the edge off. We stayed from 24th October 2004 for 14 nights, and found the location an ideal base from which to travel the island. Generally, having looked around Alikes, the Astoria is still one of the better places to stay, just watch-out for those extras! I would recommend getting a car at some point. Bob & Linda.

Rhonda W
Although this hotel was in a perfect position the food excellent and the rooms although tatty were kept clean, the owners of this hotel spoilt all of that for me. They were aloof to the point of rudeness, and when the manager started running down the English I was so cross if I could have moved to another hotel I would have. One night we were having a drink on the terrace when the wife of the manager came out and told us she was locking up and that we would have to go around to the front of the hotel to get into the hotel, we did not mind this as it was midnight, but when they turned all the outside lights out you can only imagine how cross we felt. The night before they had been drinking on the terrace until well after 1am no lights were turned off for them. I think the owners of this hotel imagine that because people go back year after year they dont have to worry about being nice to other guests. We were not the only people to feel this way, and I would imagine that quite a few tour operators will be hearing about this hotel, not in a good way

Gary & Pat
Came here last year and was great, so returned this year. The location of this hotel is superb, nice and quiet, great beach, and views to die for while eating on patio. was greeted by katrina who recognised us from last year which was nice, i was dissapointed with room because i had booked seaview, but because we were on 1st floor all we could see was the restaurant and a a glimpse of sea,never mind it didnt spoil holiday. The family are so down to earth which is great on holiday, cant stand false pretences. we soon settled back into the greek way of life and had a great fortnight. A special mention to Tassos one of the waiters, if you get the pleasure of meeting him you will find a gem, someone you'll never forget, a real credit to the Astoria( if anyone reads this from astoria can you give him my email address, gazbcfc@msn.com, thank you) So to Nick, Rena, John, maria and the lovely Katrina thanks a million. ps a mention to maura who works in the gift shop next door " a real diamond" xx

Andy M
My wife and i first stayed at the astoria in 1988, and also for the next 3 yrs, then last summer we took a couple of friends back there for a 2week break. Firstly i could not belive how busy the resort had become and how much the astoria had changed it did seem to be okay but the decor was a bit on the tacky side. I must admit that i found the family that own and work the hotel to have a bit of an attitude problem, even though they were the same faces as all those years ago i think the wind has gone out of their sails, when we were there we were given a lot of false smiles and you could tell that they didnt want to be there and they didnt want you there but all the time you are spending money they will give you a smile. Even though the greek people are a friendly bunch you cant help but think that all they can see when they look at you are euro notes. But saying that anyone who is going to the astoria for a holiday you are in for a treat when it comes to where the hotel is , right on the beach and at the quite end of the town, i promise you will enjoy it but i think you will agree with me when it comes to the family that run it.

Stephen C
we used to leave the kids fishing on the jetty and creep off for a quick lunch and drink but they did join us later. the bar is right on the beach with views across the sea very pleasent setting reasonable prices we had a few chats with alan here the staff were great dont take any notice of the previous comments. when you go on holiday your supposed to leave your problems behind not bring them with you correct?
John P
Just returned from our first visit. By Greek standards it's facilities are good but I can fully understand the comments regarding some of the staff. Just plain miserable is the only description for some of them.
My impression is that they are pretty friendly with repeat guests but if you are new and/or don't spend much money in their restaurant well....
Breakfast selection was was quite good better than most in Greece but it could have been kept a little warmer.
Norah B
well all can say if you spend 15 years in the same hotel "how sad"get a life see more off the beautiful island. try else where you might like it!!

Ron A
My husband and I have been travelling to Alykes for our holiday and staying at the Asoria for the past 15 years, it is a lovely family run hotel, always clean and tidy, the location is exellent the food is excellent and the family always make us feel welcome I am amazed at some of the comments made by other guests, perhaps we should remember that as a family run hotel the "staff" are infact the owners and have to work very long hours in tempretures we only dream about and the fact that a guest had to be told about treading sand through the hotel only proves they had a complete lack of respect there are foot baths on the terrace and little mats everywhare to wipe your feet on, would they walk mud from the garden or sand into the carpets at home? We love Alykes it is a beautiful lsland and the Astorai is a lovely hotel we would not consider staying anywhare else. See you next year

Sarah R
We were booked into another hotel but were transfered to the Astoria at the last minute. Our first impression was "what a beautiful hotel". After 1 day we were shocked at how miserable the staff were which was a view shared by many guests. The breakfast was more or less the same everyday and was cold. Because of their attitude it grieved me to spend money in their bar. We visited their bar once with another guest who had arthritis. The lights were switched off at 11.50pm even though the bar didnt close until 12.00. We felt this was very rude as the staff were aware of her disability. I would not recommend this hotel to my worst enemy!

Roger G
We thought this hotel excellent : Room 409 gave us good panoramic views of hills on the left , sea on the right & sunsets directly ahead ! Breakfast was self-service buffet style & eaten on a patio overlooking beach & sea. Management were pleasant & helpful. Astoria is located about 5 mins stroll from the town high street so is generally quiet , although we did hear the odd motorbike roaring past some nights .
| | |
| --- | --- |
| Search for Astoria Hotel in all of JustZante & the Messageboard | |
More Hotels and Apartments in Alykes...

Akis Studios | Alykes Garden Village | Alykes Park | Andreas Studios | Apollo Studios | Argiros Studios | Astoria Hotel | Beach House | Canadian Plaza Hotel | Clio Hotel | Emily Studios | Golden Dolphin Studios | Ionian Star Hotel | Konstantin Hotel | Koukounaria Hotel | Lagounaris Beach Hotel | Lofos Studios | Maria Hotel | Montreal Hotel | Nikos Studios | Panorama Studios | Paradise Apts | Piccadilly Hotel | Potamitis Studios | Pothos Studios | Roula Studios | Sea View Hotel | Sellini Apts | Soula Studios | Sydney House Apts | Villa Pouliezos Apts |