Zante Beaches

Tsilivi Reviews
---
Zakynthos Guide
---
Local Directory
---
WalkAbout

Street View Style Tours
---
Zante Maps
---
Tsilivi Taxis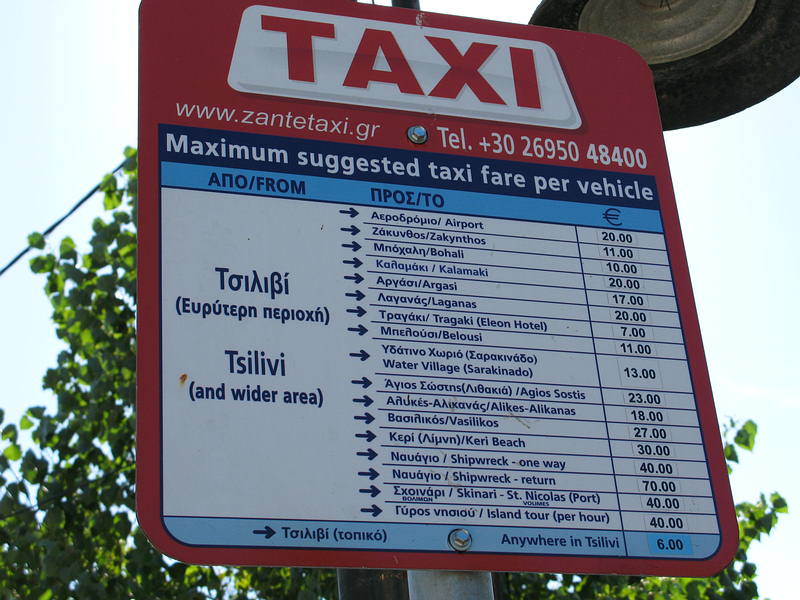 ---
Tsilivi Buses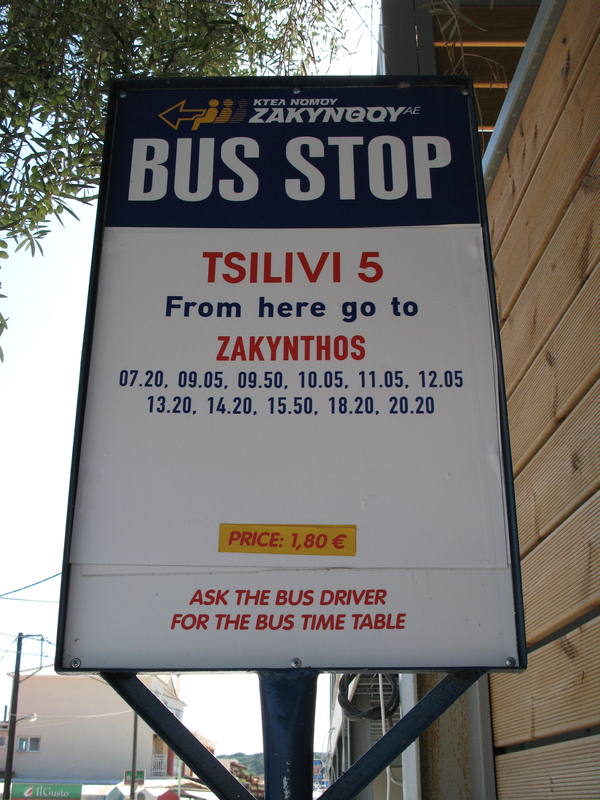 ---

Manos Grill

(Restaurants in Tsilivi)

Gary C (June 30, 2012)

Just back and still closed. Now open as Octupus and Squid and run by people who own The Old Vineyard
Helen P (July 10, 2011)
Has Manos Grill really shut down. We have been going to zante for years but had a break last year. Could anyone confirm this?
Gary C (June 27, 2011)

Just back from Tsilivi and Manos Grill is now closed
10/10
Jamilla A (February 27, 2011)

Hello. Its the Assirati family here me and my family have been going to tsilivi for the past 4 years and every time we go we just have to go to manos grill. the food is AMAZING!! The staff are friendly and the service is great..

Cant wait for August 16th 2011 when me and a bunch of my family are going there for the greatest holiday ever! and the first place we are going to visit is MANOS GRILL!

hope to see maria, manos and the staff working there soon:)

Love..

Assirati Family xx<3
1/10
James M (January 23, 2011)
visited in August 2010, had been to Manos the previous year and was looking forward to the seafood risotto and chicken and bacon sovlaki, was served raw chicken, when i pointed this out to Maria she shrugged her shoulders and offered to re cook it - no thanks, could not go back after being served raw meat
3/10
Bev E (October 11, 2010)
Very sorry Manos and Maria, we heard glowing reports about your restaurant and as such did'nt mind paying that little bit extra but on the night we visited we found service to be very slow and when we got the steak we ordered it was so tough my husband cut not cut through it, did'nt bother to complain as it had took us so long to get served we could not be bothered to wait any longer. I have no doubt that this was a isolated incident but given the rave reports I had received I was left very dissappointed.
10/10
Zante S (September 30, 2010)

hi Manos and Maria,

Food was great as always, book table for first friday in october

see you soon
10/10
Jim D (September 20, 2010)
Hi Manos and Maria, the food is better than ever, and also your hospitality and friendship. This is the best place to eat in Tsilivi.
10/10
Allison J (August 12, 2010)

It is some weeks since Steve and I returned to the UK from our wonderful holiday in Zante but I did a quick search on the net and found the Manos Grill!

Absolutely fantastic food and we were made to feel extremely welcome. We went there twice and each time was perfect. Superb cooking and presented with that extra special personal touch.

Thank you! We will be back!
10/10
Simone R (August 03, 2010)

one word for this place. AMAZING. you have to visit here, the staff are so friendly and the food is gorgeous!! xx
10/10
Jim D (July 10, 2010)
Your friends eating at the best restaurants in Zante, not long until we meet again!

Yours Sandra & Jim(the runner)
10/10
Janice J (June 28, 2010)
Just returned from Zante yesterday had a lovely week. We went to Manos Grill every evening and every evening we had something different and it just got better. The staff were very very friendly, Maria and Manos were very nice people, we will be returning next year and your Grill will be our first port of call.
10/10
Angela M (June 16, 2010)

Hello, me and my boy friend visited your resterant twice and if we had more money we wud have gone every day!! it was fabulouse! the food was mouth watering i couldnt fault it at all, everyones so kind all the staff are very plesent and happy, very much enjoyed the food the people and i wud gladly go back again thankyou for the wonderfull experience. angela & chris xxx

10/10
Richard H (October 02, 2009)
Manos has moved to the area just past the Mediterranean Hotel, were Golden Paradise jewlery Shop is

We went back to Tsilivi after 5 years away and the service and food are still the best, with a calmer atmosphere, which pleases Maria!

Manos and Maria are lovely people, my partner had a very sore eye (we got drops from the chemist that cured it) Maria immediatly offered to take us to the hospital the next day if it didn't clear because she can translate. They are both busy and this offer meant a lot to us. Every time they saw us they asked about the eye

The food is fantastic, service superb, Manos does more up front with the customers these days, which is great.

Manos Grill does fantastic food, superbly cooked and a reasonable price.

The friendship is free!

We will be back!!!
10/10
Jim D (September 27, 2009)
Thanks Manos & Maria for your lovely food, hospitality and friendship. This is the best place to eat in Tsilivi!!!
10/10
Angela M (September 10, 2009)

I cant wait to come there next summer! Thank you for making Spero feel so welcomed at your restaurant. He really enjoyed himself there. Looking forward to some great company & great food next year!! Lots of love from Chicago!

Talk to you soon & see you next year--Kalo Ximona!!!
10/10
Kym A (September 09, 2009)

We have just returned from our 7th trip to Tsilivi and what must have been our 20th meal in Manos Grill and yet again they didn't disappoint. The food is always fantastic and we love the new location. I would recommend the Chicken and Bacon Souvlaki and the Beef Stifado. We will be back again soon and will definately pay a visit. Thank you once again.
Helen W (September 02, 2009)

My Boyfriend and I have been to the Manos Grill many times and have never been disappointed. The last time was in August 09 when we found that Manos had moved further up the main road past the Med Grill to where Fat Olives used to be (opposite Jupiter Hotel). Go and find it because the food and service is brilliant! Would recommend the gigantes for a starter and the beef stifado is the best in tsilivi! Share a starter between two as the portions are huge!
10/10
Craig M (August 30, 2009)

To all of Manos Friends ..... they have moved just a short way down the road after Jupiter hotel oppersite bus stop ..... you can see all your friends still at a much bigger restaurant ...same staff .... same service... same excellent quality of food in a quieter and more relaxing location... just look out for Manos Harley.... Because Manos is BACK !

10/10
Angela M (August 19, 2009)
Greetings from Chicago! I wish I were comming there this year, I will be there next summer! I hope you have a nice time with Spero & am looking forward to hearing some stories when he gets back---I miss your restaurant--& I miss the morning beneigns at the house! Lia & Andriana are keeping me busy! (& so is work!) I cant wait for you to see them--I heard the restaurant moved, I am looking forward to seeing the new location. I miss everyone there & wish you the best! I miss the great food I have eaten there & look forward to seeing everyone in 2010--best wishes, hugs & kisses!

Love

Angela (Evangelia)
10/10
Billy R (August 16, 2009)

Fantastic freshly cooked food and the service is second to none. Highly recommended
10/10
Lucy H (August 07, 2009)

We Have Just Returned From Zante And While There Me And My Family Ate At A Number Of Different Restaurants Over The Week But I Have To Say Manos Grill Was By Far The Best. Over The Week We Went To Manos Grill Twice And Enjoyed Both Meals. The Staff Are Excellent And Are Very Friendly And Helpful As Well As Being Entertaining! The Starters Were Very Filling But Very Good All The Same, The Prawn Cocktails Were Out Of This World And Homemade Beef Burgers For A Main Were The Best On The Island. Once We Had Been There We Told Plenty Of People Stayin At The Same Apartments As Us And They Also Went And Enjoyed There Meals. Already Planning A Return Visit For Next Summer And Will Eating At Manos Grill Again.
10/10
Jim D (July 27, 2009)
Harley man!! A table for 2 please, Friday 4th September, 9pm!!

10/10
Darren M (July 27, 2009)

We have just come back from Zante and I have to say that Manos Grill was far and away the best Restaurant on the Island. We ate in Giorgios, Zeus, Popeye's etc that the reps recommend and the food was all cooked hours earlier and was disgusting. We ate in Manos Grill 8 nights in a row and would not eat anywhere else. The food is all cooked fresh as you order it. There is a slightly longer waiting time then you would expect but the food is worth every second of the wait. Manos, Maria, Yannis and Anna are the most friendly and charming people you will ever meet. They took time to get to know us, our children loved them and they even reserved us "our" table every night. We recommended the restaurant to several families around our pool and they all ate there on several occassions and all thought it was incredible. Most of the groups we recommend ate there on our last night so we had the best memories of the island. The Zaganaki Prawns and Prawn Cocktails starters where out if this world, The Beef Stifdo, Beef in Wine sauce, Fillet stakes, lasgane and Mousaka where all the best I have tasted in a holiday restaurant.

10/10
Jim D (July 05, 2009)
Actually the Stifado is fantastic, the roasties are brilliant, the Moussaka also superb!, all done by Anna, whose cooking cannot be faulted. Have a nice stroll down past the Jupiter Hotel, Manos Grill is on the right and treat yourself to a superb meal!
| | |
| --- | --- |
| Search for Manos Grill in all of JustZante & the Messageboard | |
More Restaurants in Tsilivi...

Alkis Place | Apollon | Aris Taverna | Asian Feast | Athena | Avgoustis | Balcony | Benikos | Bianco e Rosso | Boomerang Beach Bar | Cafe Romanza | Calypso | Chinese Beijing | Contessina | Courser | Demaras | Dionisios Grill | Dionysos | Drosia | Edem | Family | Giorgios | Golden Fish | Greek Obelix | Greek Taste Souvlaki | Gyroland | Halfway House | Ideal | Il Fatto | Il Gusto | Kolovos Grill House | Koukos | Lamai Restaurant | Limanaki | Local Grill | Majestic | Marios Grill | Menir | Miami Beach Bar | Micriacropoli | Moby Dick | Mythos Grill House | Olive Garden | Olive Tree | Pieros | Popeyes | Premier | Romios | Salt and Pepper | Squid and Octopus | Stamnes | Subway | Sweet Revenge | Sweet Taste | The Brothers | The Med | Trenta Nova | Tsilivino | Valantinas Castle | Wine and Roses | Yum Yum | Zorbas |