Zante Beaches

Tsilivi Reviews
---
Zakynthos Guide
---
Local Directory
---
WalkAbout

Street View Style Tours
---
Zante Maps
---
Tsilivi Taxis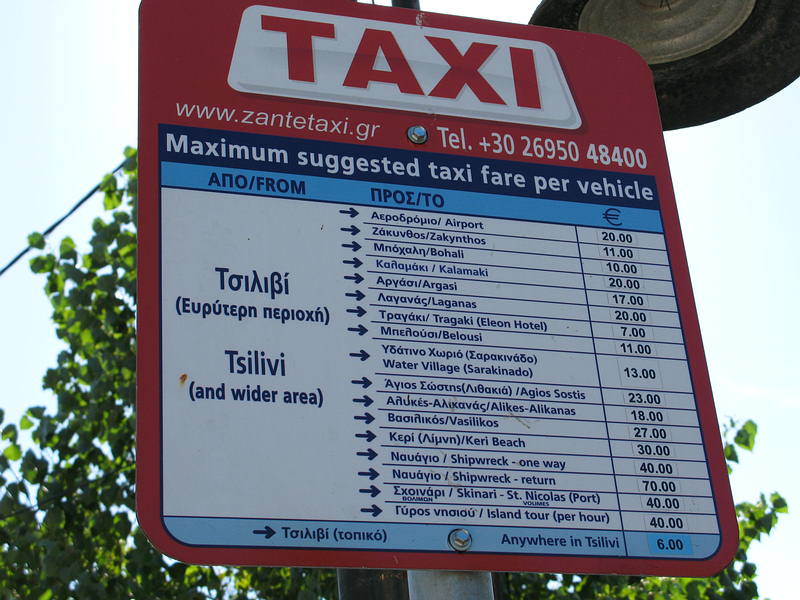 ---
Tsilivi Buses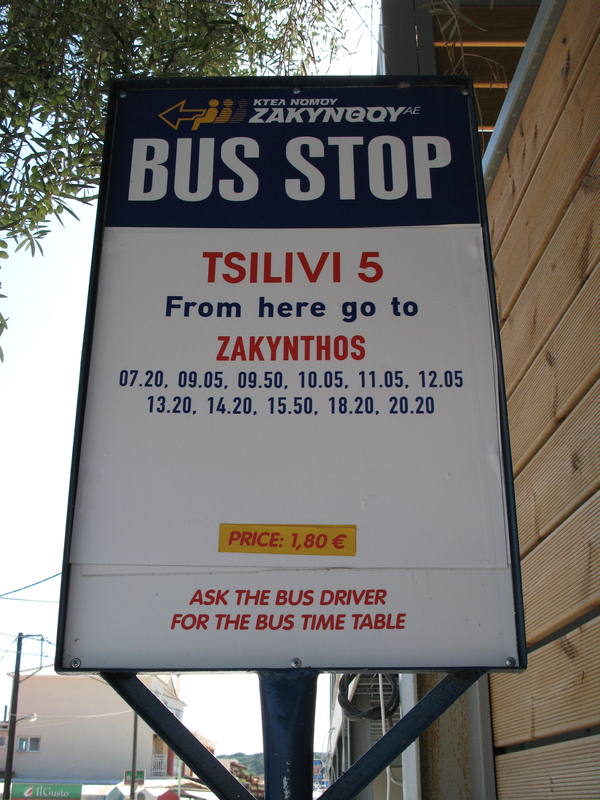 ---

+ Enlarge Map
Apollon

(Restaurants in Tsilivi)

9/10
Laura W
Our 7th visit to tsilivi this year but first to Apollon , exellant service and great food .
10/10
Anna D
Apollon - one of the oldest restaurants in Tsilivi, Zakynthos, Greece. The facts: Authentic Greek dishes made daily with fresh produce. Generous portions. Kostas Kekkas, the owner is a great cook and a wonderful host. His staff, Helen, the main waitress and Nico the waiter were likewise wonderful. They were never pushy, only generous. We always received complimentary wine, and special wishes regarding the menu were never a problem. Prices were very moderate. The atmosphere is great - we met people who had come there for the past 20 years and we met new friends. The place just felt like home and so we went there almost every evening. I had a chance to see the kitchen - it was sparkling clean. Me and my family can only recommend this place to every visitor of Tsilivi.

10/10
Alison H
Appollon, best restaurant in tsilivi, bar none!, Costas saw us walking past on our last night, because we couldn't have the free fruit last time we were ther, he wanted us to have some wine and fruit on the house, even tho we were going home..Nico may be in jeans but is a hard working young man. Never had a meal that wasn't perfect here...highly recomended!!!

7/10
Kevan H
This resturant is slightly off the main drag, if your staying at the Mavrikos as we were, its on the right as you come down the hill.

The prices here were slightly less than other resturants, were invited in by the owner/waiter as we perused the menu, and had a nice meal at a reasonable price.

But, if I had to be picky the front of house guy (I assume was to owners son), was wearing jeans and trainers, not turned out like all the other resturants in town, plus his english was not good so there was no chat. Also we were given no free bread and dips or fruit as most other resturants do.
10/10
Cherie S


We ate here many times on our 2 week holiday and the food was always great - free wine and fruit at the end of our meal, the service was fantastic we are missing the food now we are back home!

Stephanie P
We ate here three times during our 2 weeks in Tsilivi and thoroughly enjoyed each meal we had. Starters and main course both great, also given free wine on each visit and free fruit at the end of each meal. We would highly recommend Apollon!
10/10
Sandie H

This is a great place to eat, friendly and not over priced.
3/10
Anne C
Just got back and have to say that this year we were disappointed with the Apollon. The chicken stamna our friends have loved in the past was just like chicken in thick gravy granules. It looked awful. We have eaten here many times in the past and always had good food. We explained to the English lady that the stamna was not as it used to be and she didn't seem bothered, also the waiter knocked over our carafe of wine but no offer of replacing the half that he spilt. Needless to say we didn't go back again.
6/10
Paul G

ate here once during our stay, food was good service was ok head waiter was fine the younger guys were a bit slow but overall a good meal
9/10
Annie I
Great food, nice clean restaurant with friendly waiters. We were given a free glass of wine, a slammer and fresh melon when we ate their. Really good food and reasonably prices. 15 euros for 2 drinks and 2 mains. Would go back their!!
Paul G

Can anyone tell me is the apollon the restaurant that belongs to the razis apartments.
10/10
Nicki S

Visited Tsilivi with my friends for the first time (although they have been there 8 years on the trot). This is a fantastic restaurant food and service excellent, Kostas is a great host. Can recommend any of the specials, along with the Dolmades. It is just past the Paradise bar and is well worth the effort
9/10
Anne C
Visited Tsilivi again in July this year and visited the Apollon 6 times as we only found it on the last day of our holiday last year. I would definitely recommend it ,great food, great service. We had a lot of the specials and enjoyed every one. Our only problem was deciding what to have. My husband will only eat English food and even he was satisfied, the steaks were perfect. We are going back in October and will be calling back to the Apollon again. Try it!!!!!!!!!
10/10
Nikki B

Just got back from Tsilivi and visited the Apollon 6 times. Each time the food was superb and the service could not have been better. Try the house wine if you visit red or white both are excellent and very cheap

I could not recommend a nicer restaurant, please give it a try if your in Tsilivi and tell Kostas (the owner easily recognisable as he takes the food orders) that Nikki, Pam and Hilda recommended it and see what you get for free!!!!

8/10
Rachel S

We stayed in Tslivi in the last 2 weeks of June and visited this restaurant twice. Im a vegetarian so am quite limited to what I can eat but Apollon had a great selection of things for me to choose from. I had the same meal both times! The local Rose wine is gorgeous and you can get half a litre for around 2euros! The staff werent the most friendly but that didnt spoil anything. For garlic bread, bread, 2 mains, and wine around 20 euros. It is a cheap place to go to but the food is of good quality.
9/10
Florence G

We have just returned from two weeks in Tsilivi and this was a nice restaurant, good food and service and very good menu, free drinks before 8 pm
10/10
Sue G

We found the Apollon purely by chance, what a find we ended up having 3 evening meals there, the food and service is excellent. The steak (and mushrooms) was one of the best we have ever had, and being a farmers daughter this is some statement. This is the place to try Greek and English food at a very reasonable price. The food came hot and steaming. 2 starters & bread, 2 mains, large carafe of wine, 2 Irish coffees 23 euros.
9/10
Jan F

Visited in October - (on the wettest week of the year) - and went here 3 times. Food brilliant, prices excellent and service great-very friendly. We celebrated my husband's 50th while we were there and they organised a cake (even bought 5 - 0 candles for us), trimmed up 'our corner' and sang too. We tried the specials a couple of times and weren't disappointed at all - nicest restaurant we tried.

9/10
Tina H

Sept/Oct 2007-went to Apollon restaurant 3 times in the 2 weeks we were there on holiday. The food was extremely nice on each occasion-hence returning for 3 visits. Prices were very reasonable-an average bill price for 1/2 litre of house wine,2 mythos,bread/starter and 2 mains was roughly 18 euros/about £13. Portion sizes weren`t skimped on(as some were tending to do). Service was okay. The only negative was that if you wanted greek potatoes,and it wasnt a necessity of the dish,you were being told that it depended on whether there were any left-so you would get rice and/or chips instead. Would highly recommend the restaurant to anyone. We had been to Apollon also in 2005 and it was as good then. For anyone who doesnt know where the restaurant is it is located just beyond Paradise bar,on same side of the road,coming away from the centre of Tsilivi-next to a vehicle hire company.

Tina H
Maria-you have your restaurants mixed up!The restaurant with the moustachioed waiter you`re thinking of is the Athina a bit further up the road,into the centre of Tsilivi.
Maria F

Oh lordy - you'll know this place by the scary moustachio'd (Think of an evil looking Mario brother) man on the door trying to drag people in (even shouting at you from across the street!!!) We thought we'd give it a miss and friends that did go were less than impressed..
8/10
Anne C
Unfortunately we did not find this one until the end of our hol but will def visit again when we return. Food superb, staff really good and not too cramped at table which we found in some places. prices reasonable too!
8/10
Gary C

Just got back. Foood really good. free wine before 8pm
Rosie S
Hello, we just returned from a week in Tsilivi. Just wanted to say how much we enjoyed ourselves. We ate here 4 evenings and it was absolutly lovely. We just kept going back as it was so good. We had meals from the 'Specials' menu every one brill.Thank you for your hospitality Rosie, Pete, Carol and Dave
Deborah G
David the apollon was a nice place and the meal was good but to pop such a big question requires a nicer place, try akropolis it's just down the road on the right from the apollon or the family resturant they are lovely waiters in the family and will make your big night better belive me!! Good Luck
| | |
| --- | --- |
| Search for Apollon in all of JustZante & the Messageboard | |
More Restaurants in Tsilivi...

Alkis Place | Apollon | Aris Taverna | Asian Feast | Athena | Avgoustis | Balcony | Benikos | Bianco e Rosso | Boomerang Beach Bar | Cafe Romanza | Calypso | Chinese Beijing | Contessina | Courser | Demaras | Dionisios Grill | Dionysos | Drosia | Edem | Family | Giorgios | Golden Fish | Greek Obelix | Greek Taste Souvlaki | Gyroland | Halfway House | Ideal | Il Fatto | Il Gusto | Kolovos Grill House | Koukos | Lamai Restaurant | Limanaki | Local Grill | Majestic | Marios Grill | Menir | Miami Beach Bar | Micriacropoli | Moby Dick | Mythos Grill House | Olive Garden | Olive Tree | Pieros | Popeyes | Premier | Romios | Salt and Pepper | Squid and Octopus | Stamnes | Subway | Sweet Revenge | Sweet Taste | The Brothers | The Med | Trenta Nova | Tsilivino | Valantinas Castle | Wine and Roses | Yum Yum | Zorbas |