Zante Beaches

Tsilivi Reviews
---
Zakynthos Guide
---
Local Directory
---
WalkAbout

Street View Style Tours
---
Zante Maps
---
Tsilivi Taxis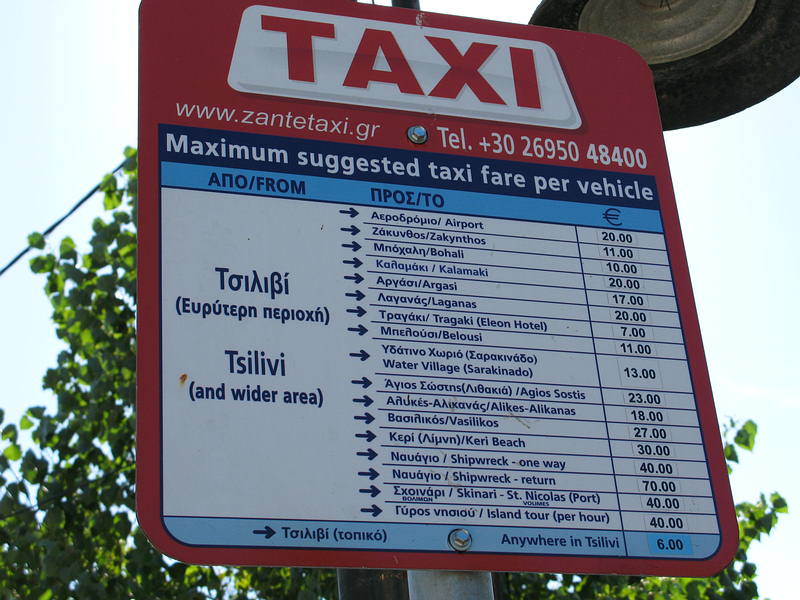 ---
Tsilivi Buses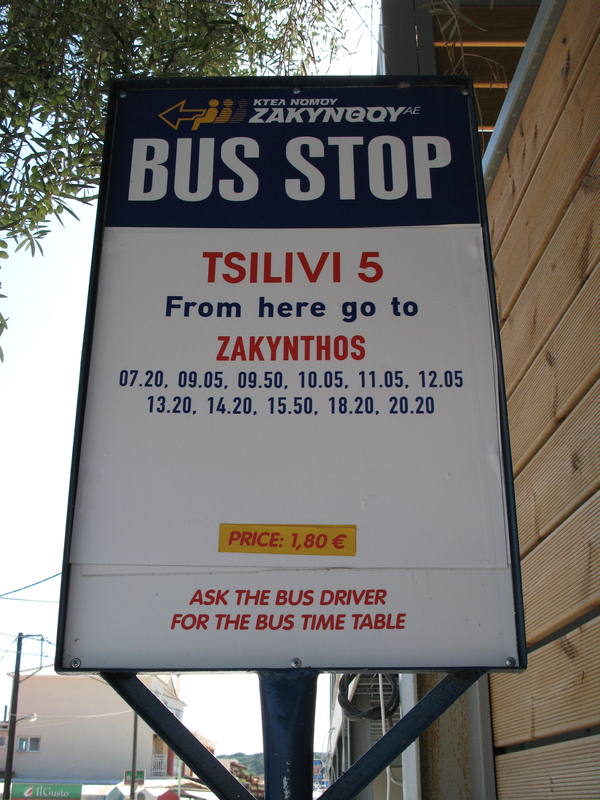 ---

+ Enlarge Map
Calypso

(Restaurants in Tsilivi)

Julie B
We were in the calypso. Last week had a great couple of meals there with good service and lovely staffthe chef was very attentive with everyone in the resturant
10/10
Ken lorraine kev and deb G
ate at a lot of places in the two week holiday and the Calypso was the only one we went back too three times in fact. good food good service give it a go ps the puddings are the dogs b------s for us it was the best and let me tell you we had some great meals in a lot of places
10/10
Alan F
Hello Thanks for making our holiday special and for preparing meals for my dietary needs It was difficult to find a restaurant which understood my special needs but you scored 10/10 every time .fantastic thanks for everything and your home made cheese cake was superb your the best. Alan & Maggie
10/10
David C
hi kosta thanks for last night we arrived back in scotland ok hope to see you soon cant find your restaurant on facebook

cheers david caulfield
10/10
Allan J
The best restaurant in tsilivi by a mile Kostos and his staff are fantastic nothing is to much trouble recomend this restaurant to anybody visiting a definite 10 out of 10

was there for a fortnight and dined here 8 times
10/10
Derek S

Had a great week in Tsilivi, Zakynthos. The highlight of the holiday was discovering Calypso. We had 3 fantastic meals here, the last was a chargrilled ribeye steak. It was absolutely superb. The food in this restaurant is way above your average greek taverna. The service was excellent, all of the staff were very friendly, and the family who own the restaurant go out of their way to please their cusomers. Thanks for a wonderful time, Kostas. All the best to you and yours, Derek & Linda.
10/10
Clair M
Went to the calypso restaurant, as i had had heard some very good reviews. This place is amazing. Kostas and his family are really lovely, and the food is to die for. While we were on holiday it was my daughters birthday. The Calypso did an amazing spread for us and the staff were very attentive.I cannot recommend this restaurant highly enough please visit.

10/10
Kevan H

On the first night of our holiday we were enticed in by the front of house resturant tout, who was friendly and chatty and asked what we wanted to eat, showed us the menu, chatted with my 13 year old son. We were given bread and dips free of charge, the meal was great the service altough a little slow (a greek thing all resturants are slow) was great plenty of chat from the waiter and the front of house guy (sorry can't remember thier names). After asking for the bill we were given a plate of chopped melon (free again). Overall a very hospitable place to eat, good food, and good service.

10/10
Kelly C
I have just come home after a week in tsilivi, , after working and holidaying in tsilivi for many years, its always nice to try new restaurants and calypso is under new management now , Ilia and his staff make you really welcome and the chef is amazing , we ate in calypso 3 nights at the end of the holiday, i wish we went there on our first night because the food is the best in tsilivi and i would have definetly eatten there every night!!! I recommend this to everyone as they have many different dishes, so everyone is kept happy!! thanks Ilia and all the staff for some very lovely nights spent in your restaurant and hope to see you all in august!!! well worth the visit and good prices!!

yamas!!

kelly, jacob and family

falakia pola!xx
10/10
Dianne P

Best restaurant in Zakynththos!

We returned time and time again.

Excellent atmosphere, friendly staff, tasty food and AMAZING cocktails!

Highly recommended

Di Pi and Nick x
10/10
Harriet C

Yeah calypso is open for business, went there couple of days ago-food is fantastic, the best in Tsilivi! Been coming here ever since! Loads to choose from, many traditional greek dishes and other mediterranean items. Service is excellent, very friendly staff and a great atmosphere. Would highly recommend Calypso!!!
10/10
Sammy C
Hello.. Can anyone tell me if Calypso has opened up this year or if it is still closed?? Xx
10/10
Sue S
Hi Steve, lovely to hear from you, sorry to say not going back again this year, but hopefully sometime in 2011. Will have recently bought a holiday home in Norfolk and are spending a lot of time there, in fact every weekend so far this year, except when we were in Zante, so perhaps will only be going to Greece once a year instead of the normal 2-3 times. Getting to old for it.

Hope you had a good time when you went out and managed to catch up with Angela, Tony and Nikos.
10/10
Steve F
Hi Sue, how are you?

Are you going back to Zante this year?

Look forward to hearing from you.

Regards

Steve
10/10
Sue S
Hi Steve, lovely to hear from you. Had a wonderful time as usual, weather was great first week, bit cloudy and windy second with the odd shower, but still good. Met up again with Angela, Tony and Nikos and went to lunch last week. Tony still taxing and Angela is working at the Kalimaki Beach Hotel Taverna, in the kitchen, she made a bannoffee pie for us as she remembered how we loved them at Calypso. Nikos has really grown since september and he can speak the odd word in English, georgeous little lad. Hope you have a great holiday wish we were going again, maybe later in year. Keep in touch. Sue
Steve F

Hi Sue

I guess you will sunning yourselves whilst I write this message.

Its good to here from you again, we will be back in Zante late June for two weeks (hard life) we hope to meet up with Angela, Tony and Nikos too.

Have fun catch up again soon

Best wishes

Steve
Elizabeth J
Hi Steve, its Sue again, hope like me you keep checking this site. Wanted to let you know we are going back to Zante 7th May for two weeks, staying at the Tasos Villas in Kalmimaki. If you reply can you reply on their page, would love to keep in touch. Dont normally go this early in the year so just hope the weather will be ok. Planning to meet up with Angela, Tony and Nikos, cant wait. Hopefully will go back again later in the year but just bought a holiday home in Norfolk so spending lots of weekends there. If you are going back have a wonderful time, but then again its always wonderful in Zante......fondest wishes and thanks for all you did last year. Sue and Martin x
Steve F
Your very welcome Sue, when I move from farming Olives to farming properties I will let you know!!??

We may be able to sell you one!

Is ok though, Tony wants to be gardener!

Yammas

Mr Poppodoplous
Elizabeth J
Mr Popadooooo....oh I give up, Steve, thank you so much for telling Angela and Tony we were coming out. Met up with them and little Nikos last night, had a wonderful evening, perfect end to a perfect holiday, meeting up with them again in May. Landed at 4pm today, weather was fabulous until 2am today when we had the most dreadful storm, scared the life out of me never heard thunder like it, forcast rain for the rest of the week so time to come home I think. Cant thank you enough.....

10/10
Elizabeth J
Steve its Sue not Liz, as I think I mentioned before I use Liz's log on. What a coincidence you going back for a second time we were there in June, tried to find Angela and Tony then but couldnt find anyone that could tell me where they were. Martin and I would so love to see them again. Only problem we are going to be staying in Kalimaki, so might be difficult to meet up without contact numbers, unlesssssssss, you could tell Tony when you see him Sunday that we are arriving Monday on East Midlands flight TOM7130 at approx 13.25 on Monday, we have pre-booked a taxi with first choice but there might be the slight chance he could be at the airport picking someone up at the same time and he might look out for us, or he might know the first choice driver....... really excited at the prospect that we might see them again, last time was the summer before they got married, and I cant remember how long ago that was. Really appreciate you trying to help us Steve and if we dont get to meet up then have a great holiday..... remember its Martin and Sue and we are staying at the Amarylis in KALIMAKI...................

Steve F

Hi Liz, no worries.

Thats really strange as we are flying back to Zante again (second time this year) this Sunday (30th).

Guess what Toni will be picking us up so I will definately tell him.

We will probably be having a meal one night next week maybe you should join us!!!???

I am known to Toni as Mr Poppodopolous
Elizabeth J
Steve, thank you so very much for giving me the information. If you are in contact with them can you please get a message to them saying Sue (Liz in my friend and I have been using her log of) and Martin are coming to Zante on 31st August and staying at the Amarylis in Kalimaki.

We used to spend a lot of time with them but lost their address when we move house and we havent been to Zante for several years now. They are a fabulous couple.......

Once again thank you and hope to hear from you again.........
Steve F

Hi Liz, Tony and Angela are fine but no longer work in the restauarant business, Tony drives a cab nowadays!

Calypso is finally Calapso! Is finally shut down it was never the same after they left, who know's maybe they will be running it next year!!??

Regards

Steve (Mr Popodopolous)
9/10
Beth P

Calypso is an amazing place to eat!!! We never go anywhere else really! the value for money is perfect very amazing meals for very good prices. A family of four can dine for around 20 euros and in other restaurants its more like 40 euros. i would totally recommend calypso for a perfect greek beautiful restaurant. the staff are amazing we love effey, leonardo and stella and not forgettin the amazing spriros who owns it!! we will definatly be returning next year for spagetti napoliton LOVE IT!!!
10/10
The L

We've been going to Tsilivi for the past 8 years and discovered Calypso on our 1st visit! Absolutly gorgeous food and brilliant service. You MUST try the Beef Stifado and Lamb Kleftiko, melt in your mouth food! We've tried lots of other restaurants in Tsilivi (and around Zakynthos for that matter!) but Calypso is still our favourite!!! Bravo! See you all next year hopefully! xx
| | |
| --- | --- |
| Search for Calypso in all of JustZante & the Messageboard | |
More Restaurants in Tsilivi...

Alkis Place | Apollon | Aris Taverna | Asian Feast | Athena | Avgoustis | Balcony | Benikos | Bianco e Rosso | Boomerang Beach Bar | Cafe Romanza | Calypso | Chinese Beijing | Contessina | Courser | Demaras | Dionisios Grill | Dionysos | Drosia | Edem | Family | Giorgios | Golden Fish | Greek Obelix | Greek Taste Souvlaki | Gyroland | Halfway House | Ideal | Il Fatto | Il Gusto | Kolovos Grill House | Koukos | Lamai Restaurant | Limanaki | Local Grill | Majestic | Marios Grill | Menir | Miami Beach Bar | Micriacropoli | Moby Dick | Mythos Grill House | Olive Garden | Olive Tree | Pieros | Popeyes | Premier | Romios | Salt and Pepper | Squid and Octopus | Stamnes | Subway | Sweet Revenge | Sweet Taste | The Brothers | The Med | Trenta Nova | Tsilivino | Valantinas Castle | Wine and Roses | Yum Yum | Zorbas |