Zante Beaches

Tsilivi Reviews
---
Zakynthos Guide
---
Local Directory
---
WalkAbout

Street View Style Tours
---
Zante Maps
---
Tsilivi Taxis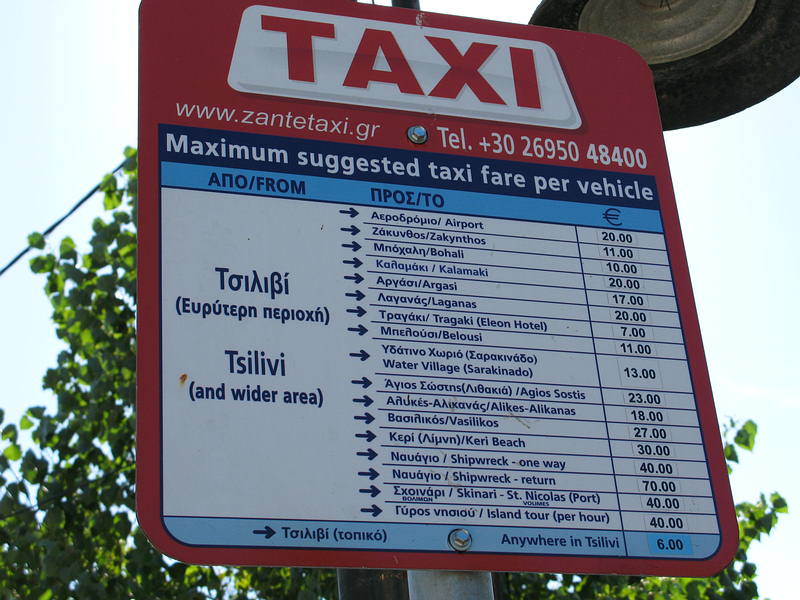 ---
Tsilivi Buses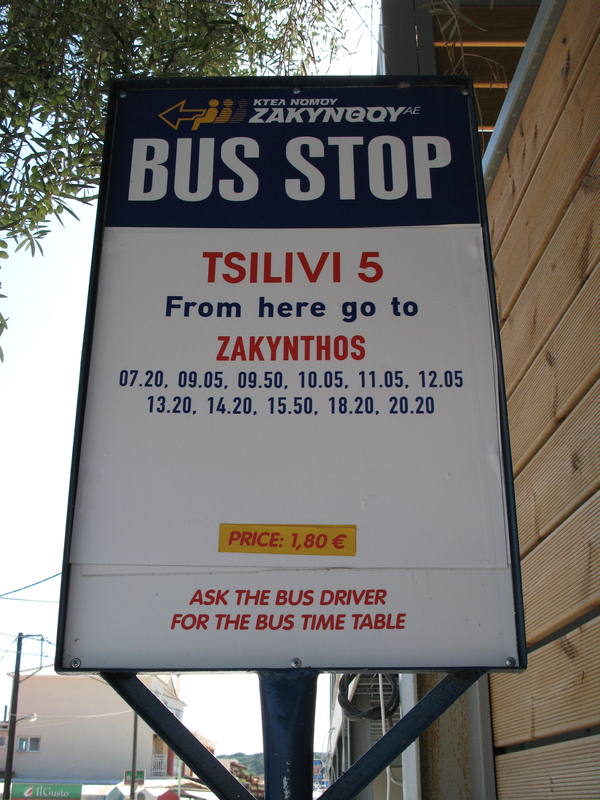 ---

+ Enlarge Map
Family

(Restaurants in Tsilivi)

10/10
Haze Evans
Absolutely fantastic restaurant! Takis, Stephen, Amy .......excellent restaurant owned and run by a fantastic family :o) my own family have been visiting Tsilivi for the past few years now and this is the place to eat on your first night and also your last evening.....because you'll want to be the first people there and you'll also want to save the best place to last to eat again. Cannot fault it. The food, people, place and service are all excellent! I'm looking forward to returning Haze
10/10
Rob R
As always - excellent Quality & Service coupled with a competitive price. Really can't look past the seafood platter for one....not on the menu but ask Peter and he will sort. Aimee & Diana - always a giggle & a smile on their faces
10/10
Sandy H
Another great holiday in Tsilivi and visits to The Family Restaurant. As Always a very friendly welcome and the best food in Tsilivi..You should try the local wine it is really excellent.
Nothing is too much trouble and always a smile.
Would like to point out to Mr Young that the dessert menu is always on the table under a clip for your perusal
should you fancy something sweet after your meal.
Well Stephan, Takis, Maria, Emi, Diana and all the staff, thank you and we will see you next year. xx


10/10
Kieran E
Hi everyone at family we were there in August came to family quite often love the family missing Zante so much see you next year the food best we had all holiday the beef stifado the best ever love it xxx
8/10
Paul B
Ate here on the 18th September. The food was good and the staff were very friendly. Not the best meal we had on our trip but certainly worth a vist. The chicken souvlaki was very tasty.
Umer E

Staphanos you are really great man,I had really pass a very good time with you and i would to just say thanks for every thing.When I was there i fell really that i am in a familly.I can't forget you forever.

Ago ema pakistanios ki a kanay dulya mazi se au Ilyas,ya esa ena Afkheristo Para Poli
10/10
Laura W
Just returned home from tsilivi ,had 4 lovely meals in Family,as usual exellant service and food great ,all the best to all waiters and waitresses yammas laura and kev xx
10/10
Lyndon I
I have just returned home after another great holiday in Tsilivi and once again I enjoyed every meal at Family and received a great welcome every time.Back again 30th august and my first meal once again will be here....I would also like to apologise to Mr Young,you are quite right I had no right to critisize your comments and I am sorry.!!

Jeremy Y
I left a review on here a few months ago about 'my own experience' of Family restaurant

I was very annoyed/dissapointed today when I logged back in to see two reviews after my own by a Lyndon Iverson and a Steve Crom doubting my own review/experience and even suggesting that i was maybe ''having a bad day'' and I ''must have visited the wrong place''???

I thought this was a forum for one's own experience? and not a forum to doubt anothers experience, or to suggest another reviewer does not know what their talking about!!

I have found many restaurants in the Tsilivi area to be fantastic places and have left many other favourable reviews.

I can and will always only talk from my own experience as i found it on the day......... and as i said the staff at Family were very friendly!

I'm coming back to Tsilivi again in three weeks time and will once again be enjoying this fantastic resort.

10/10
Korrette N
Omg this restaurant it's amazing!!! Chicken with garlic and mushroom sauce, followed by strawberry cheese cake!! Fab! Didn't try to drag us in and I went back 5 times in a week and got the same dish! I was staying at princess hotel so it was literally across the road! I loved it! I hated most of the other places at they dragged me in and was rude and food was nasty but here wow! I went back to Zante 6 times in a year just to go to the family, have my crepes, waterice and cheesecake! Loved it and highly recommend it!
10/10
Laura W
Been to tsilivi six times and never had a bad meal ,lovely food, portions huge. prices maybe a bit more but worth every penny,the staff are also brillant and go out of there may to make you feel relaxed.
10/10
Lyndon I
I also find it hard to believe the bad comments from Mr Young I am a regular visitor to Tsilivi and my first meal is always at Family. .Always a lovely welcome and great Greek food.Can only think he was having a bad day.Will be back in June and head straight for Family looking forward to seeing you.

10/10
Steve C

Hello everyone there is now a new website for family restaurant in tsilivi the restaurant is a fantastic place to visit inspite of the comment below this person must have visited the wrong place as my family and i visit the place 4 or maybe 5 times while we on holiday in tsilivi and have been doing for the past 14 yrs the food is great the people are fantasic the restaurant is spotless clean so work it out 4 x 14 yrs and not one bad meal you cant beat that or the place anyway here is the web page www.thefamilyrestaurant.co.uk there is also a guest book that the owners look at daily so please leave your comments as i did thanks for looking at my post steve

2/10
Jeremy Y
Been coming to Tsilivi twice a year for last 5 years and thought it was time we tried the food at Family. As the place is between our hotal and the centre of Tsilivi we have walked past many times and had always been impressed by the fact that they dont try and drag you in of the street as you walk past!

Have to say it was a big disappointment, waiting staff were very freindly but the food left a lot to be desired..... and it was the most expensive meal we had all week!

I had Squid (which was ok at best) followed by Lamb Kleftico. It was very dry and totally covered, I mean TOTALLY covered in Mozzarella. I thought kleftico was made with Feta? I tried to pick this off but by the time i had done this there was not a lot left in my bowl. Such a shame as i was expecting much more and as i stated the staff were very friendly.

8/10
Kym A
Ate here for the first time after many trips to Tsilivi. The food was lovely and reasonably. The restaurant was busy when we ate there and the service was quite slow but when you're on holiday its not the end of the world
Kevan H
Didn't eat here during my holiday but it had an extensive menu and always looked busy. Due to the heat most peaple eat between 8pm and 10pm. This resturant offered "Kids Eat free" between 6pm & 8pm, so if you are holidaying with small children I would suggest you give it a try.

3/10
Matt P
Just ate at this restaurant and had read the reviews, expecting to have a good meal. Sadly it was far from a good meal, knowing fish isn't cheap we paid €11 for sea bass thinking it was going to be a good size so didn't have a starter, it was hardly enough for a child. The other meals, such as the chicken fillet, were dry compared to other restaurants near by. After the main course was cleared, we looked at the dessert menu which was already on the table, but hadn't been pointed out, we waited 20 minutes and no one came to see if we wanted any desserts, they were to busy chatting to a family, who had been there once or twice before. The waitresses seemed like they didn't know what they were doing. So we asked for the bill, which then we found out that bread cost €4 and usually costs €1.80 from previous places. All in all I wouldn't return to this restaurant as what we had was very plain and simple for the price.

10/10
Jim B
Overall this is probably the best restaurant I have been to in Tsilivi and I have been to many. The staff are really friendly, always ready to chat and cater for your every need! But what makes this restaurant so great is the food! They are supposed to be renowned for their 'homemade pizza' , however it should be for their meat (especially Lamb!) If you go to this restaurant once, you will certainly return for another visit!
10/10
Carol B
Just returned from Tsilivi our 1st and certainly not last visit to Zante we eat here 6 nights out of 7. The staff here are soo friendly and the food is amazing not one bad meal all week. Romano steak and Beef Stifano was the best meal but the lamb chops & ribs are a very close 2nd. Please visit and try the food here as it is the best in Tsilivi. Thanks to everyone for making our holiday complete
10/10
Laura W
Hello ,just want to say this is our 6th visit to Tsilivi and of course had several visits to Family and as usual the food was superb ,the service too ,you couldnt wish for better food the best in tsilivi by far . all the best to all the staff ,
10/10
Sarah F

hello steven, peter

it is sarah here and carol we love your resturant and think it is the best ever

xxxxx

10/10
Andrew J

This was our first visit to Zakynthos and to Tsivili in particular. We went for two weeks and on the second night we discovered 'Family'. Simply put this is one of the finest and nicest restaurants I have ever eaten in. Just for the record we ate at 7 other restaurants whilst there and returned to Family on 7 different occasions. The food, the staff and the ambiance created all adds up to making the evening a totally complete one.

The mini cheese pies with honey are to die for and anything to do with lamb - have! However, the menu is extensive and there is something to satify all palates. Even their combo specials are wonderful. If you love meat have the mixed grill.

Eat, drink and be merry, that is what eating at the Family is all about. In London we would say this restaurant is the 'dogs bollocks' and thankfully these aren't on the extensive menu!!

Andrew and Ricky

10/10
Jenny W
As usual a very warm welcome for Bob and when we went to the Family. The meals are really good there, we have been going there for years now. Taki the mini cheese pies went down a treat with Ellen and Kerry.

See you all next year

jenny and Bob
10/10
Sandy H
hallo taki,stephano, maria, ami and everyone at the family,

it was great to see you all again and we had as always really good greek food and wine. we spent some great evenings with you had some real laughs. a special evening was taki's birthday!!!

we send our love to you all, and please give our regards to the rest of the family.

sandy, roy, april, patrick, terry & debbie xxxx
10/10
Colin R
Hello Peter Steven and staff

We have just arrived back home, had a fab time! Thankyou for all the lovely food and hospitality you gave us. We were the ones who came usually with 9 - 11 people, Charlotte dances and you couldnt find any salsa music! We have miss layed your email details, but you can reply back to this.

Take care, see you maybe next year

Love

Colin Debbie and Charlotte x xx
| | |
| --- | --- |
| Search for Family in all of JustZante & the Messageboard | |
More Restaurants in Tsilivi...

Alkis Place | Apollon | Aris Taverna | Asian Feast | Athena | Avgoustis | Balcony | Benikos | Bianco e Rosso | Boomerang Beach Bar | Cafe Romanza | Calypso | Chinese Beijing | Contessina | Courser | Demaras | Dionisios Grill | Dionysos | Drosia | Edem | Family | Giorgios | Golden Fish | Greek Obelix | Greek Taste Souvlaki | Gyroland | Halfway House | Ideal | Il Fatto | Il Gusto | Kolovos Grill House | Koukos | Lamai Restaurant | Limanaki | Local Grill | Majestic | Marios Grill | Menir | Miami Beach Bar | Micriacropoli | Moby Dick | Mythos Grill House | Olive Garden | Olive Tree | Pieros | Popeyes | Premier | Romios | Salt and Pepper | Squid and Octopus | Stamnes | Subway | Sweet Revenge | Sweet Taste | The Brothers | The Med | Trenta Nova | Tsilivino | Valantinas Castle | Wine and Roses | Yum Yum | Zorbas |