Zante Beaches

Argassi Reviews
---
Zakynthos Guide
---
Local Directory
---
WalkAbout

Street View Style Tours
---
Zante Maps
---
Argassi Taxis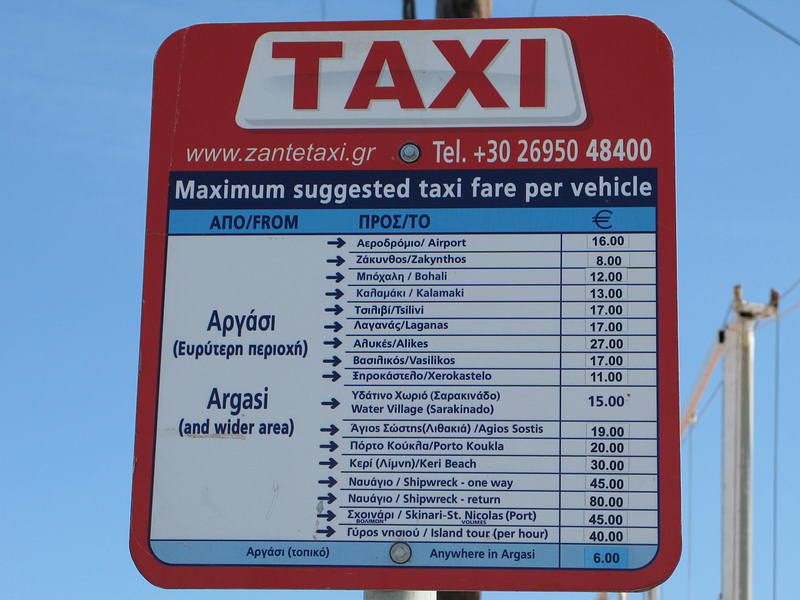 ---
Argassi Buses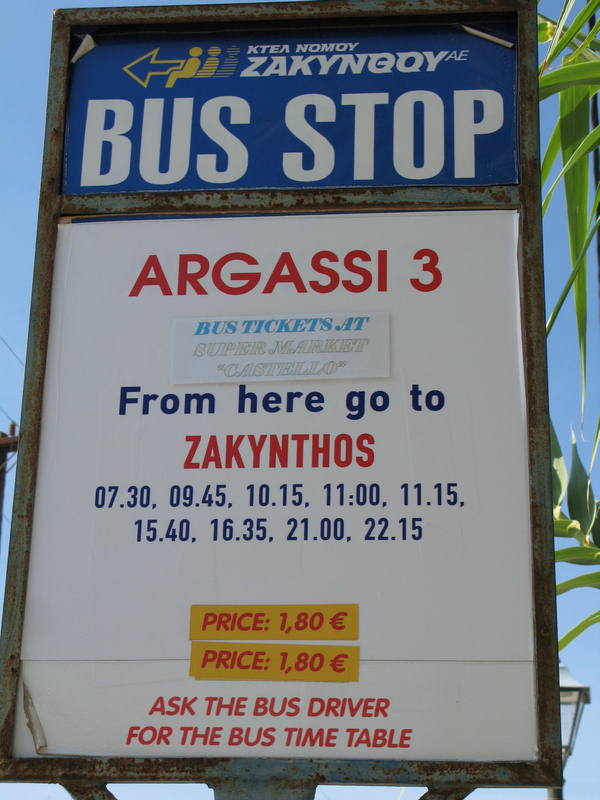 ---

Hillside Studios

(Accommodation in Argassi)

8/10
Derek I

We've just returned from Zante .... 25th May 2008. We stayed in Hillside in 2006 and really enjoyed it. We went to Argassi for the day this year (from Kalamaki) and rumours abound that Hillside (and other areas of Argassi) are no longer used by British Tour operators. If the rumours are true, this would be a real shame, as Hillside haswonderful panoramic views of the village, the sea and the mainland. I'd try to book Hillside by some other means if I were you, as they are a great place to stay. Argassi will sink like a stone if British operators pull out of the studio and apartment business and continue to push people towards 'all inclusive' hotel holidays. Do your bit for this lovely island, refuse the tour companies route and demand the self catering, apartment type holidays, otherwise, these gits will have us all over a barrel by reducing customer choice. This year, 2008, the studios should cost you around 20 to 25 Euros a day... go for it!

7/10
Gemma M
I stayed at the Hillside apartments only last week and i found the apartments nice if you like cats!!

There would be 6-7 cats hanging around your balcony are trying to get in to your room every day it got to the point were you could not leave your balcony doors open.

The hill was a bit steeper then advised by are travel agents but not to bad if you are fit.

I was there a weekand never seen 1 Libra rep so if you had any questions are complaints there was nothing much you could do.

Over all the apartments were abit dated the fridge leaked so every morning you would wake up and there would be water all over the floor, It also took about 5 minutes every night to open the door as it was broken.

The room was cleaned once while i was there but the bin was emptyed twice.

8/10
Natalie F

I stayed in Hillside apartments 1. Yeh it is up a hill but like someone else has written it only a 5 minute walk down to the Family Inn where you can use there pool and the snack bar - if you're unfit then fair enough don't stay there! I'm all for walking up hills anyway and the view from the balcony was just awesome! Well worth not having air conditioning.

When we arrived we had a few issues with the apartment - a hand towel to dry your body with, and 3 days into the holiday the room hadn't been cleaned. But i need to back up the owners here because it is actually Libra's policy to clean the rooms once a week! We got the rep (Jodie) to come up to our apartment and we came to a deal that we would get bath towels and our rooms were cleaned every other day. This rep Jodie was horible though, very patronising. She made a lady 2 doors down from us cry!

Stephanie M

I stayed in Hillside 1 apartments for the first week in September 2006 and loved it. They were away from the main street so they were quieter.

The apartments were clean, but could have been cleaned once more during the week and I had to ask for larger towel twice - a small one just isnt enought for drying your hair and body. I was on the first floor, which are apparently much nicer than those on the ground floor, and you get some wonderful views.

After reading reviews before I went I thought I was going to have to climb Everest everytime I wanted to go to the apartment, but it only took five minutes.

I would definately recommend Peppermint restaurant at the bottom of the hill, near the Family Inn, the food is wonderful and the service excellent.

I am going to book up for next year.

Abby B

The apartments have a great view but the walk up the hill is quite steep,i would recommend using a moped if possible,the problem is you cant just nip up to drop some shopping in your room during the day as the hill is so tough to climb on a regular basis in the heat.

The lady who lives in the apartments is very nice and she dealt with stuff/queries straight away,hello Marrietta!!

We loved your little dog,Kiki !!

The only hassle we had was for some reason,during our second week,two rooms were occupied by youths about 18-20 years who were noisy and a total pain,considering that the age groups in the apartments was about 30 years and upwards,we wanted peace and quiet and they wanted to party...

Paul C
I have been to Greece six times now but this one put me off for good! Although I would reccommend the stunning view and the owner who was nice, that is about all - The steep hill climb is very steep, you have no bus to take you up there when you first arrive. Lack of air conditioning was a mistake. The tour reps are dreadful. We found out my wife was pregnant the day after we got there (Monday) and was so sick we decided to come home early. Having hunted for a rep for a whole day (rep contact board just said to contact her on her mobile that went through to a greek answer machine which the message left was not responded to) or to contact the office directly. That was impossible as they had not left an office address or phone number!! Once we got hold of a rep she told us there would be a flight in 3 days on the Thursday which we asked her to look into as my wife was quite poorly at this stage. Despite trying to contact her repeatedly after this she eventually got back to us on the morning of the flight! Bit late by then - They managed to get us back on the Saturday but were very unfriendly about the whole thing as if it was all too much of a bother for them to arrange. Also the airport is a disaster!!! There were groups of young lads and girls up to 20 in number just lying around on the floor in piles and the departure lounge was not air conditioned and was about the size of a small indoor football pitch. JUST AWFUL. On top of that the EURO is a rip off these days. - £1.35 for a can of iced tea or lemonade is just rediculous. I think one the youngster is old enough to travel properly we might go off to the states and enjoy the panhandle - at least everyone there is friendly and you get value for money.

Paul K

hovis hill sally thats being kind more like the alps not the best location for a family holiday if youre staying here invest in a moped becauce trust me you will definitly need it we were absolutely knackered after walkin up this hill in heat of over 100 degrees so my advice is to look elsewere nearer town unless u like walkin up big hills

Yvonne R

We stayed at the Hillside for 2 weeks in June. Before i booked the accomodation i read peoples comments on here and thought 'hey not too bad'. The apartments themselves are fine, we stayed in the 1 bedroom apartment in Hillside 1, but the hill up to the apartments is another matter altogether. We had two small children with us and pushing the prams up that hill several times a day was very hard work, we had to make at leat 3 stops on the way up, it really is a steep trek. So a warning if you are thinking of booking here and have small children, think again.

The owners of the apartments are lovely, very friendly and any problems they were dealt with straight away. They are very quiet at night, no traffic noise or anything like that, very peaceful.

Chris A
Quite a walk for you i'm afraid. Around 20 minutes at a guess. At least it'll keep you fit.

The name Hillside should give you a clue. Wish i could provide pictures to assist you. Nothing for the children as far as i know, just apartments.Plenty of pool bars that you will be able to use , but you will need to wander into the town.
Can U Help?
Crystal S
i am stopping at this apartments in september and was wondering if anyone could tell me how far they are away from the admiral apartments and what children activities they have? thanks
Greg P

Hello Marietta, Dennis, Spriro, Yiannis, just thought i would say hello its me Greg the Libra rep from 2 summers a go. I hope you are all well. Miss you all.

If you want to stay in apartments with fantastic views over argassi stay here. I can highly recomenend Hillside 1 and 2.

You will be looked after by the whole family.

Hi to all my friends too especially everyone at Stars Restaurant.

Love Greggie (Greg)
Sakis K

I would like to thank all the visitors that stayed at the hillside this year.happy new year we hope to see you again. Mary and dennis
Reece
very good appartments but a bit out of the way if you want to go clubbing , more for the oldies


Can U Help?
Maureen D
I would like to know any details anyone has of these apartment I will be there for 2 weeks on 18th September 2005 for the first time in Zante. Any details on the apartment or resort would be appreciated. Cheers
Can U Help?
Gary M
Could you advise of any pictures of hill side apartments in zante please
Graham R
The hill up's fine - even if you're a slighlty over-weight rampant smoker like myself. The apartments are clean, well serviced, and quiet. Great views over to the mainland on clear days.
George S
The apartment views were stunning and the accomodation , though basic,was clean and private.Lack of aircon a problem , but fans for hire helped a little.We had a car hire otherwise the walk up the hill would have been a thought.Visited June 2002.Good value.
Matt C
The walk up the hill is a bit of a pain - after 2 weeks you get used to it!! The rooms are basic but clean and the view from the balcony is beautiful. A short walk into town and the beech and very quiet at night.
Dave P
It's a bit of a drag up the steep hill but the view from the balcony more than makes up for it. The facilities at the Family Inn hotel are good too and all the Greek staff are very friendly and helpfull.
| | |
| --- | --- |
| Search for Hillside Studios in all of JustZante & the Messageboard | |
More Hotels and Apartments in Argassi...

Admiral Hotel | Agoulas Inn | Anemona Beach Hotel | Apollo Hotel | Argassi Beach Hotel | Athena Studios | Captains Hotel | Castello Beach Hotel | Chryssi Akti Hotel | Commodore Hotel | Contessa Hotel | Danae Apartments | Diana Palace Hotel | Dora Studios | Edelweiss Hotel | Elea Hotel | Eleana Hotel | Family Inn Hotel | Hillside Studios | Iliessa Beach Hotel | Ionian Hill Hotel | Katerina Palace Hotel | Krinas Hotel | La Sirena Hotel | Levante Hotel | Locanda Hotel | Marie Mare Hotel | Meridien Beach Hotel | Mimoza Hotel | Mirabelle Hotel | Nefeli Hotel | Noula Studios | Palmyra Hotel | Papillon Hotel | Paradise Hotel | Porto Iliessa Hotel | Roula Kotsonis Studios | Seashell Studios | Timotheos Studios | Villa Denise Apartments | Windmill Bay Hotel | Windmill Hotel | Xenos Kamara Beach Hotel | Zakantha Hotel |