Zante Beaches

Tsilivi Reviews
---
Zakynthos Guide
---
Local Directory
---
WalkAbout

Street View Style Tours
---
Zante Maps
---
Tsilivi Taxis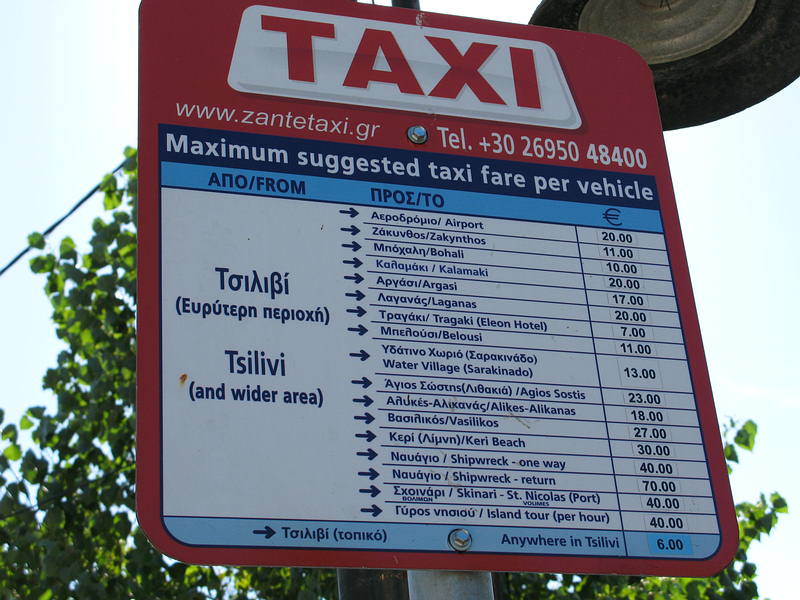 ---
Tsilivi Buses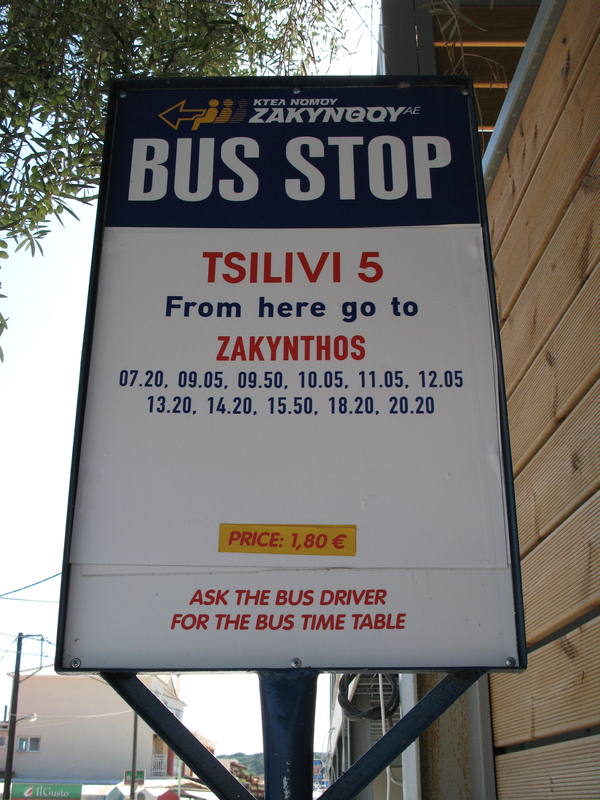 ---

+ Enlarge Map
Contessina Hotel

(Accommodation in Tsilivi)

10/10
Nick D
We stayed at the the Contessina in 2012 when we got married in Tsilivi. We absolutely loved it here. Very friendly staff and a very clean hotel. We are now looking forward to returning in 2015
10/10
Gaynor L

Spent our honeymoon here May/June 2014. Lovely hotel. Staff extremely friendly and helpful. Very clean and tidy. Breakfasts were amazing every morning. Would highly recommend.
Ena P
Hotel Contessina excellent as usual can't fualt it in any way. Staff very friendly & helpful. Thanks for a great holiday.
9/10
Kirsty G

Stayed at the contessina hotel lasy year it was a lovely hotel
10/10
Eunice F
   Stayed at this hotel 3 years ago, fantastic. The location, foodand staff all brilliant, it states it is a continental b/fast but it is a full cooked buffet, wonderfull place everyone so friendly and a very safe place just booked up today to go back, can't wait. 
10/10
Chris H
Love this hotel. We stopped there in may this year and it was wonderful. The hotel is set on a street just off the main road which means its fairly quiet at night and the beach is a further 300 yards down the same road. The pool area is brilliant and there is also a small play area if you have younger children. We love this place so much were going back in may to get married. Great family resort but there are also plenty bars and clubs if that's what you are going for
10/10
Phil&jackie B
The contessina is a superb place to stay the breakfast was very good any one that wants better or more should have gone to a more expensive place for there hols,it is clean close to the beach bars and restaurants but not noisy at all,top marks to the contessina we had a super stay thank you for making us so welcome,we will be back.
10/10
Lesley B

The Contessina is a lovely hotel. It is very near to the beach and the town making it an ideal location. It is always very clean. Anna, Xristina and Takis are really great at the bar and make you feel so welcome, which makes the hotel so good. Would certainly recommend to others. Thank you so much for a great holiday. (A little more variety for breakfast would be good!). Wishing all the lovely staff well.
10/10
Dave K

the hotel is about a ten min walk to the beach, the hotel is fantastic, the only not so good comment is the quality of the breakfast, but there is a bar next door that does a fantastic breakfast
Catherine R

Hi Peeps,

Im thinking about booking this hotel for 18th july 2010, can anyone tell me how far from the beach the hotel is also is there a fight in the morning for a sunbed?

We normally stay in alykanas the alykanas beach apartments, but we feel alykanas is just a bit too quite for us :O( lovely place and fantastic people, but just not much to do there, this is why we are going to Tsilivi. :O) hopefully we will make some more great friends

10/10
Mark M

Emma,

Please do not worry about this at all, this is the best Hotel in the resort so book it and enjoy.

There is little noise from the resort but little is from the Sunset bar. We are good friends with Spririos at the cocktail bar and often finish our evening there, it is not over the top and they are very refined the music is not boom boom boom. The little noise, if any, comes from the resort so please book it. 100% you will not be dissapointed, we too are particular with the noise but do not loose sleep here at all.

I do not usually recommmend in the fear of dissapointing but go for it, you'll love it...10th time here and booking the 11th....we are here with the in-laws on the 27th May 2010 and planning to come back again..

Regards

Mark & Tracey Mellish

Emma M
Hello

My partner and I are considering booking here this summer and was wondering if anyone could tell us if there is much noise disturbance, as the Hotel backs onto the cockatil bar? he is a light sleeper and I dont fancy a grumpy partner on holiday :)

Cheers

Emma
10/10
Richard H

We went back to the Contessina after 5 years away. We went back because it is a great hotel.

After the refurbishment its even better

The whole place is clean, superbly styled and decorated.

Diana and Rosa on reception are lovely and all of the staff cannot be faulted.

The Contessina has raised the bar and is the best hotel (except for maybe 1 or 2 in the USA) that we have ever stayed in.

We will be back, it really is superb
10/10
Mark M

Hi Linda,

We have stayed here 8 times (off week after next 27th Aug) now over the last five years or so and it really is the best hotel on the island, a good choice. All rooms we have stayed in have been modernised and decorated to good standards and I believe that rooms for 4 are ajoined so you should be ok.

If you contact Tina at the hotel she will tell you exactly - Tina is excellent and will answer all your questions!

Hope this helps a bit!

Mark and Tracey
Linda K

Have just booked to stay at the Contessina in 2010. Please can anyone who has stayed in a room sleeping 4 tell me whether it is cramped and if there is enough wardrobe space? The rooms look lovely but it's hard to tell the size! My 'kids' will be 17 and 14 by the time we visit. Not that I'd change the booking - just interested to know! Thanks, Linda
10/10
Carol J

Second time at the Contessina. We enjoyed it so much we have booked for next June.

Great hotel, very clean and the staff are very friendly. A special mention to young Marietta who served drinks at the pool bar in the evenings, a lovely young lady.
Mark M

Hi Terry,

Agreed the age group is difficult to judge although my wife and i are approaching our 40's but agreed this is a great resort. Oh how it changes, Manos has now taken over Fat Olives just down the road and the Mainia restuarant is now an Italian and to top it, Alex's fruit and veg shop opposite the Contessina is now a burger bar. More and more are taking away rather than eating out, although still the best place on the island.

Enjoy and hope the euro picks up to make it cost effective to travel to this island.

Mark

9/10
Dave K
Just returned to the uk after two weeks at the Contessina.Both B and I had a wonderful time, Most of the rooms have been reconditioned, and are always clean from the army of staff, well done. Both Nicos and Illias remembered us from two years ago and made us most welcome. The receptionists, Diana and Rosa were always helpful and friendly. My only critiscism were the extra's, fridge was 4 euros a day, aircon was 7 euros a day and the safe was 20 euros a week, which added a considerable sum to the cost of the holiday. I also understand there will be a large price hike next year which will make the hotel less attractive for those on a budget.. the breakfast was average, not always hot and quality was not that good. You can get a good breakfast next door for 5 euros

Terry S
Hi Mark We have been going to Tsilivi for a number of years up to 2007 so we know our way around,however I know that places change as do the tavernas etc. so it is good to read other people thoughts/views but I do not tend to take them too seriously as each & everyone of us have different tastes and we do not know the age groups who write these comments. My wife & I are in our sixties however we are young at heart and not fuddy duddies. Have A fantasic holiday & hope to read more of your comments on your return.

Terry
Mark M

Hi Terry,

No Worries, have you been before? If not recommend a drink next door with Spirios at the sunset!

Theirs a new Itailian on the corner up from the hotel also, that's also very good. Other great resteraunts include: Nemesis, Manos now where Fat Olives was, Zues and Valentino's Castle which is a bit of a walk to the other end but worth it all the same - very authentic!

Hope you have a good one!

Take care...
Terry S
Thanks Mark for putting my mind at rest about the rooms. I hope you enjoy your hols next month,unfortunately we have to wait another year.
Mark M

Hi Terry,

As far as i am aware all rooms have been done. We have stopped in all three buildings and all have been done. Seriously - this is a great hotel. We're there on the 27th August this year again!

Who did you book with?

Regards
Terry S

Can you please tell me if all the refurbishment has been completed to ALL rooms as I have booked to go in August 2010
10/10
Chris G

Sixth year at the Contessina Hotel and sixth fantastic holiday thanks to the management and staff of the Contessina Hotel. We will be booking again for next year as soon as possible.

The only good thing about having to come home is that you can be assured of a warm and friendly welcome when you return next year.

Chris and Margaret Gale
10/10
Mark M

This is our 7th time to the Contessina and the 8th time to Tsilivi and if you are looking for confirmation that this Hotel is a good one then you need look for any more than this!

Benidorm, Alcudia, Kos, and then there is Zante.............Enjoy you will!
| | |
| --- | --- |
| Search for Contessina Hotel in all of JustZante & the Messageboard | |
More Hotels and Apartments in Tsilivi...

Admiral Hotel | Al Mare Hotel | Alamis Apts | Alexandra Beach Hotel | Amarylis Hotel | Anetis Hotel | Apollon Hotel | Ariadne Hotel | Aspassia Studios | Athina Studios | Azure (Mediterranee) Hotel | Balcony Hotel | Calinica Hotel | Caravel Hotel | Christina Hotel | Contessina Hotel | Cosmopolitan Studios | Daisy Studios | Dannas Studios | Daphne Studios | Di Palai Hotel | Dinos Hotel | Erietta Apartments | Filoxenia Aparthotel | Georgia 2 | Georgia Apts | Glaros Studios | Iakinthos Hotel | Jupiter Hotel | Kandilas Hotel | Lazaros Hotel | Lesante Hotel | Litsa Studios | Manousis Studios | Mavrias Village Apartments | Mavrikos Hotel | Neraida Studios | Paradise Hotel | Park Hotel | Petros Hotel | Phoenix Beach Hotel | Planet Studios | Planos Aparthotel | Planos Bay Aparthotel | Planos Beach Hotel | Plaza Pallas Hotel | Princess Hotel | Razis Apartments | Sandy Maria Hotel | Seaview Apartments | Sophia | Spiros | St Denis Apartments | St Johns Villas | Strofades Hotel | Sunrise Hotel | Tom and John | Tsilivi Beach Hotel | Tsiolis Studios | Two Brothers Studios | Zante Maris Hotel | Zante Palace Hotel | Zante Star Hotel |