Zante Beaches

Tsilivi Reviews
---
Zakynthos Guide
---
Local Directory
---
WalkAbout

Street View Style Tours
---
Zante Maps
---
Tsilivi Taxis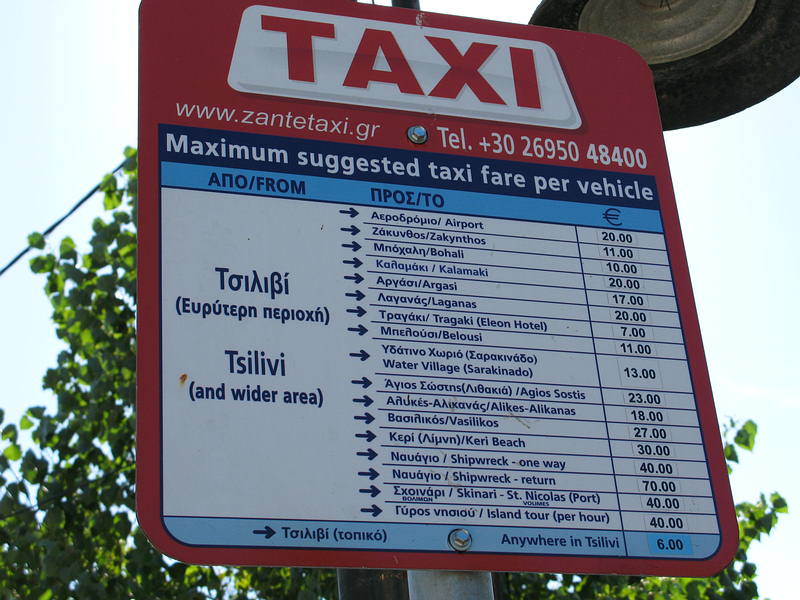 ---
Tsilivi Buses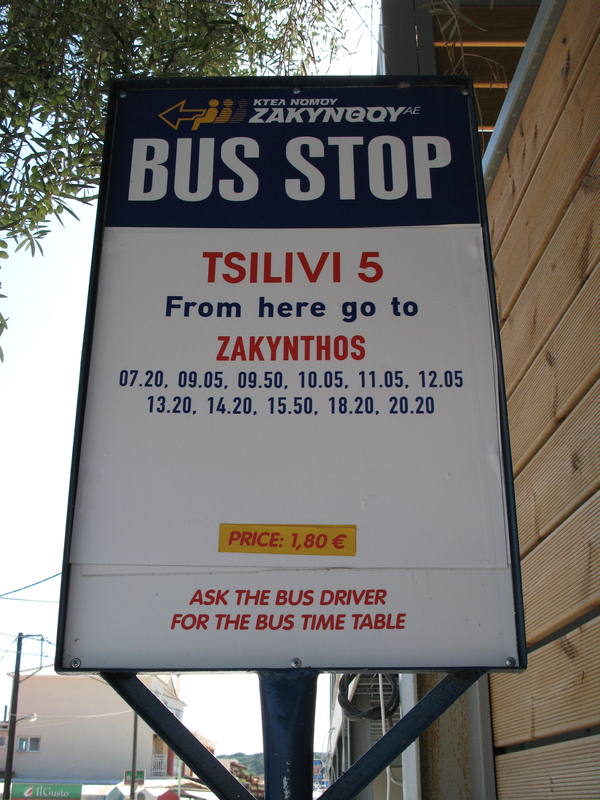 ---

+ Enlarge Map
Razis Apartments

(Accommodation in Tsilivi)

10/10
Frank Burridge
Hi,

I am writing this review, as promised. only been back home from razis for 2 days, and missing the place already. Andreas, and Melina are the best hosts, they will go out of there way to help you in any way possible.

The food is good, best club sandwich we've ever had. The studios are really very big and clean, and they all look out over pool and with a sea view, it's magic.

Greek night is very good and the food cooked by Melina and staff is sooo good.

There is a slope up to the studios but once your in there no cases to carry up.

Both Andreas and Melina are so clean and tidy around the bar and pool area, they never stop.

Wlii be going back next year. Yammas...

Frank B
Hi, I was wondering if any of the people who visit this site have an e-mail for the Razis.

We are booked for the 27th of may 2013, in a studio.

This will be our first visit to Razis. We have been to tsilivi four or five times over the years and stayed at the Sunrise when Violetta and Vagelis were running it.

We would just like to contact Razis and confirm what i have just said. Thanks Frank...
Nicole B

Hi Leanne, according to friends who have stayed there, Razis is a lovely complex which is less than 10 mins walk from the resort centre. My friends are returning there for the 2nd time in July. If you look at the map on this website, the Razis doesn't appear to be highlighted but to give you an idea of where it is, look for Mavrikos (the drop down list, top right of the map will show you where it is). Razis is opposite there. Happy holidays !
Leanne S
Hello, i am looking at staying at the razis this summer. can anyone tell me how far the apartments are from the main resort centre, thanks.
10/10
Emma S
Got back from Tsilivi last friday had an amazing time was the right place for me to go for my first time abroard. Christos is a lovely bloke and makes you feel really welcome. Me and my partner Rob met some really lovely people who we hope to see there again some time, i loved the way Christos gets everyone involved. cant wait to go back next year for my honeymoon x x x

10/10
Ellie H
just got back from the razis apartments after 2 weeks of the best holiday we ever had! first time to greece and zakynthos was the perfect island to start on. as soon as we got to the razis apartments we felt so welcome by the most amazing host christos! :) greek night is a must, you just meet so many new and lovely people! the cocktail/pool party last night was an amazing last night, christos: still need to get you after you all shoved me in the pool and then started wearing my hair extensions as a beard hahahaha! so just to say thankyou so much for an amazing 2 weeks, already planning our holiday back there next year!! and christos, me (ellie) and megan forgot to write in the guestbook last night! :( so hope to be back again next year so see you then maybee! love ellie, megan, karen and richard! xx
10/10
Steve B
The Razis is fantastic place to stay and christos makes you feel very welcome

you will truly enjoy stopping here for your holiday !!!
9/10
Phil

Great place to stay, Christos is a good host. Rooms are cleaned daily ,swimming pool and pool bar are good and you can always get a sunbed. Meals at the pool bar are well priced and you must go to the Greek night well worth the money.

Good location for centre of the village and about a 15 minute stroll to the beach.
10/10
Derek F
what a brill place to stay, last year we came but stopped some where else we had a look at this place when we were here so we booked it up as soon as we got home. so when we came this year what a place christos is a brill person always a smile on his face and will always help you. the rooms are always cleaned evey day, the swimming pool nice and clean and tidy, always a sunbed, food is very nice, when you come back at night the bar still open and you can have a laugh with whos there and christos.i,ll be back next year hopefully.

9/10
Paul G

The razis apartments cannot be faulted unllike manos but that is another story. This was my 7th visit to tsilivi but my first to the razis we were welcomed like we had been going there for years, the apartment was great very clean with fresh sheets everyday. The pool area and bar were also very clean and the food was great and very well priced, never a problem getting a sunbed at any time of the day, we didnt make the greek evening because it was on our last night and we had other people we wanted to see. Overall excellent accomodation and we will be back next year booking direct with the razis.

10/10
Peter H

Having just returned home on thursday evening from Tsilivi and the Razis appartments i would like to say that this is a wonderfull place and the rooms and appartments we used were very ,very clean and tidy.

the welcome we received was very friendly and warm, just like we had been lots of times before, only this was our first time. my wife and i came with our two girls and the wifes mother and father, we all had a very memorable stay at Razis and my self and my wife have allready gone to look at coming back next year. June and myself would like to firstly thank Joyce and Phil for making this holiday something special for my family and also we dont thnk it would have been so memorable and enjoyable if they were not to have been there, thank you.

Next i would like to send a big thank you and hello to Christos. he has got to be one of the most friendly person ive met in a long time, hes a good bar man and excellant at sorting things out. the food at the razis was more than excellant value for money and was very quick to be served.

know the real highlite of our stay has to be the Greek nite at the Razis. this was such a good nite even my father inlaw was up dancing like a 21yr old.lol. we didnt expect what was going to happen but just leave your phone indoors if you arent sure? the food supplied was very very good and very plentifull the Mythos beer is lovely but i think i may steer clear of the Ouso? think that you spell it like this. none the less we really enjoyed our stay and would recommend here to any one who wishes for a truly memorable stay in Silivi.

thank you from the Copp & Hookway familys c u next time.

9/10
Hannah L

Beautifully situated apartments, ours did overlook a noisy bar across the road but they kept it down after 12 midnight. There are two blocks above the pool and a further two blocks set just a little way back from the road. Maids were around every day and linen changed every 3, if you needed anything in between times you only had to ask. Facilities for cooking were basic but manageable, we went as a family of four, my sister (16) and myself (23) in one apartment and our parents in another, and we managed to cook for four. The food served in the poolbar was top notch and very reasonably priced, and the best full English I have ever had.




The staff were so friendly and showed you to the room on arrival and any problems were rectified within 15 minutes of arriving. The staff were knowledgeable about the local area and were able to advise where was suitable for families and young adults to go for drinks and a dance. They were also great entertainers and made it a very personalised experience, they would come and talk by the pool and were interested in their clients. The pool area was clean and a large number of sunbeds, tables and chairs available in the pool area.




As for entertainment, there is not a huge amount available within the Razis complex but we felt the proximity to bars and restaurants nearby compensated for this. HOWEVER, the weekly Greek Night on a Saturday made up for this by far! Went on until 2am, the dancers were amazing and everyone has a go and it was great fun. You had a chance to try the Greek cuisine, cooked by the regular staff. Fantastic. My sister and I would go as far as to say it was the best night of our lives so far, and we were there with our parents!!




Overall, we would tell anyone going to Zante to go to the Razis (Tsilivi), we will definitely be going back again.

10/10
Phyllis M
We have just returned from our 4th visit to Zante 2nd to Tsilivi we very much enjoyed our holiday at Razis apartments helped greatly by the excellent welcome and friendy service provided by Christos and Maria absolutely nothing was any trouble at any time. The rooms were a very good size and very clean and cleaners came in and emptied bins daily.

The friendly atmosphere created by Christos and Maria meant that guests were inclined to chat round the pool and pool bar & we met a lot of very nice people. Hi to Kevin Sarah Emily and Luke with whom we spent a great couple of days touring the Island together never getting very lost!!!!!!!!!!!!!!!!!!!!!!! but having a lot of laughs.

There was a Greek night held and we have to say it was probably the best we have seen during our visits yet with the three dancers involving everyone - beware it gets very lively and wet so be sure not to carry valuables on your person!!!!!!!!!!!!!!!!!!!!!!!!!!!!!!!!!!!!!!!!!!!

We ate most nights at the Resturant at the bottom of the road called Apollon, owner Kostas and staff were always friendly and where the food was of the very highest standard. We would definately come back.

Ian & Phyllis




10/10
Charlie P

Have just returned from a week's holiday staying at Razis with my family and we had a fantastic time!

Have read and agree with all the other positive reviews for Razis. If you're after luxury accommodation then this isn't the place for you, but if you're after clean, good basic and spacious accommodation, then this is the right place. The maid seemed to clean something daily and the apartment was very big. Air con was provided for a very reasonable 20 euros for the week. The Chill Out Bar is great and as well as great cocktails there is a fabulous food menu at very reasonable prices. We had planned on doing our own breakfasts but after the first day were hooked! Great food for children and all tastes too.

As everyone has said, Tasos and Christos go out of their way to help and make you feel so welcome, it makes a real difference. Well done guys, and thank you

Tsivili itself is generally nice, although there are dozens of Brit bars and pubs, however it is still a quiet resort, great restaurants, reasonably priced. It's worth walking further down towards the further end of the beach for more sandy beaches.

For a clean, reasonably priced, family friendly, friendly, relaxed and happy holiday choose Razis! We'll be back!

10/10
Claire B

Just come back from Razis in Tsilivi and we want to go back right now!!!

The apartments basic but all there, but the Chill Out Bar and pool fab and the family who run the service offer a 5 star service, fantastic. We have a 16 month old baby and a 4 year old and they loved it. Tasos and Christos go well out of their way to make your holiday perfect and their Mum Christina is a wonderful cook at the pool bar!

Anyone thinking of going, get yourself booked and enjoy.

Tell Tasos and Christos that Claire and Rob sent you!!!!

Happy Holidays, Yammas!! xxx

PS:-Greek night is a must!!!!!!
10/10
Rebecca M

Just came back from Tsilivi for the second year running.

Me & My Boyfriend had an excellent time again. Tasos is a wonderful host, He is such a genuine lovely person and will go out of his way to help u. We will miss him loads.

Razis is a lovely set up, nice pool, great food and lovely people.

xx

Justin & Rebecca.
Jane L

Thanks for the reply Wendy. I am so relieved Razis Studios have air-con as I have been told there is a heatwave in Zante at the mo. Im really looking forward to it and counting the days down now.
Jane L

Hi, I'm staying in razis studios in august 2007, I'm really looking forward to it as I have read lots of positive reviews.However I was just wondering if anybody knows if they have air-con? In the brochure it says they do, but on the web it says they don't. Please could someone let me no if they have stayed in them and if they have any air-con. Thanks

8/10
David M

Just come back from 2 weeks at razis have to say from the start tasos is worth his wait in gold he is the nices young man on the island he says i am only doing my job but he go,s beyond that.someone asked wear razis was you can see paridice from most rooms thats how close it is & yes it can get noisy if you are at the front but thay are the best rooms colipso is a good place to eat just across the road special,s are great 14 nights ate thear 7 times have been to tsilive 6 times in the last 5 years will be going back next year but i dont thing i will be staying at razis never been bact to the same place twice plessos is a nice place to stay smaller than razis but just next doormaid service is a1. hope you have a nice holiday. PS if anyone want anymore info please ask if i can help i will.

7/10
Emily K
We have just come back from two weeks in the Raziz appartments (the last two weeks of May). The Appartments are very clean (cleaned every day) and spacious. Tasos was fantastic - such a lovely person and he makes fantastic drinks! We only had food from there a couple of times but when we did it was lovely. The pool was great; there is a very small separated shallow part at the end of the main pool. The only downside for us was that it was a little noisy for us at night - but this is no fault of the Raziz appartments - Tsilivi in general has a busy night life (NOT any where near the same as Laganas!!!).

10/10
Rachel H

I went to Razis a year ago with my family. It was excellent. We have booked up again to go there this summer. Carn't wait to see Tasos again as he made our holiday fantastic.We have really missed him but we will see him this summer. What else can i say it was the best holiday that our family have been on.
Donna H

Have booked these apartments for 2 weeks begining of July - going as a family with 2 children aged 10 and 4 - have been to Tsilivi before 2 years ago.

Just want to hear from anyone with any tips or advise of things about the apartments while staying there (staying in a 2 bed apartment) so if any one can give any details of the apartments this would be great - also is there a childrens pool or is it just one main pool as the photos in the brochures suggest.

Can't wait to see your comments - someone please reply to this as have asked questions before on this site but no one ever seems to reply.

Thanks again for any help
Malcolm J
We really enjoyed are stay, the complex was very clean and the rooms very big Pauline & Malc.
Tracy P

The Razis appartements were great.Very clean,air con,tv etc.Nice balcony view,great pool and 2 mins walk from busy bars and restaurants.The staff were very kind and friendly.Always there to offer their help and advice and the beach was the best!10 mins walk with warm clear water that stays shallow for miles.Me and my husband will definately be going back next year!
Zandra S

It was really nice to be there .. Tasos and Mirka was excellent to spend our holiday with, we miss to be with you . We'll hope to come back next year ..
| | |
| --- | --- |
| Search for Razis Apartments in all of JustZante & the Messageboard | |
More Hotels and Apartments in Tsilivi...

Admiral Hotel | Al Mare Hotel | Alamis Apts | Alexandra Beach Hotel | Amarylis Hotel | Anetis Hotel | Apollon Hotel | Ariadne Hotel | Aspassia Studios | Athina Studios | Azure (Mediterranee) Hotel | Balcony Hotel | Calinica Hotel | Caravel Hotel | Christina Hotel | Contessina Hotel | Cosmopolitan Studios | Daisy Studios | Dannas Studios | Daphne Studios | Di Palai Hotel | Dinos Hotel | Erietta Apartments | Filoxenia Aparthotel | Georgia 2 | Georgia Apts | Glaros Studios | Iakinthos Hotel | Jupiter Hotel | Kandilas Hotel | Lazaros Hotel | Lesante Hotel | Litsa Studios | Manousis Studios | Mavrias Village Apartments | Mavrikos Hotel | Neraida Studios | Paradise Hotel | Park Hotel | Petros Hotel | Phoenix Beach Hotel | Planet Studios | Planos Aparthotel | Planos Bay Aparthotel | Planos Beach Hotel | Plaza Pallas Hotel | Princess Hotel | Razis Apartments | Sandy Maria Hotel | Seaview Apartments | Sophia | Spiros | St Denis Apartments | St Johns Villas | Strofades Hotel | Sunrise Hotel | Tom and John | Tsilivi Beach Hotel | Tsiolis Studios | Two Brothers Studios | Zante Maris Hotel | Zante Palace Hotel | Zante Star Hotel |