Zante Beaches

Tsilivi Reviews
---
Zakynthos Guide
---
Local Directory
---
WalkAbout

Street View Style Tours
---
Zante Maps
---
Tsilivi Taxis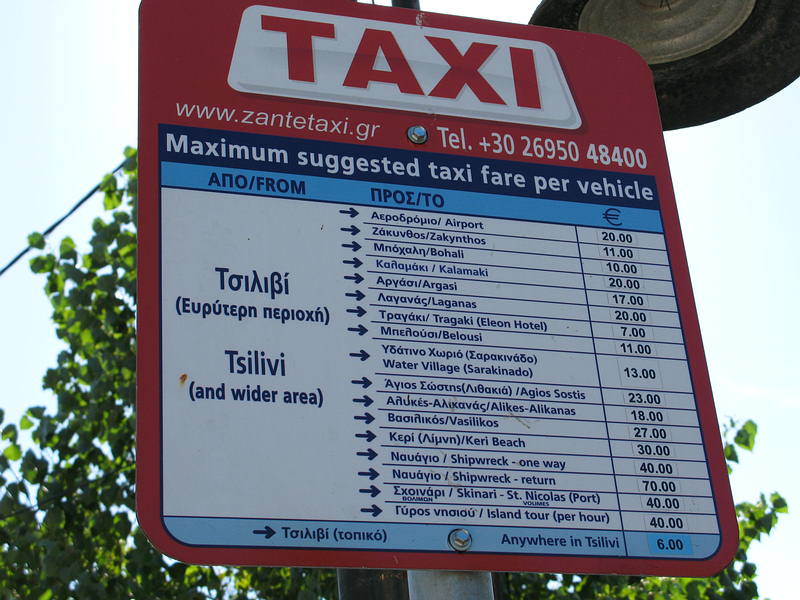 ---
Tsilivi Buses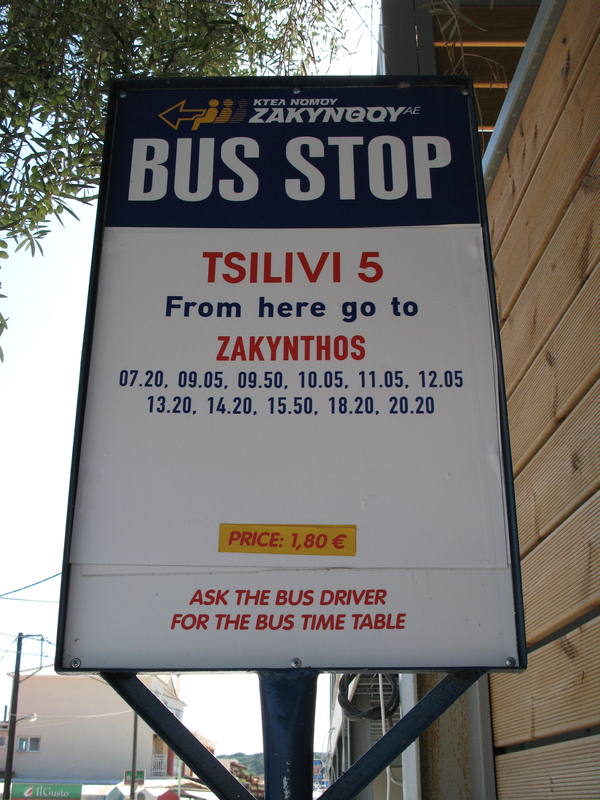 ---

+ Enlarge Map
Planos Bay Aparthotel

(Accommodation in Tsilivi)

9/10
Julie W
Been to this hotel for last 5 yrs booked again for July 2016 fantastic staff lovely food brilliant for families best all inclusive we have been to any been to many 2 mins from water park Great entertainment team sunshine for you sunshine for me
Sarah B
Me & my partner will be staying in planos bay (the one with the water park included) & were wondering were the best night life is close to our hotel ? As Planos bay is classed as Zante, we thought we would be able to get to the main strip in Zante but from reading the reviews Im now unsure !! Is there any late night bars/clubs fairly near to this hotel ? Also is there any activities EG quad bikes, jet skis ? Thankyou !!!! :-) xx
Emma G
I am looking to go here in oct what is the weather like and what is the fags like cheap? easy to finds ?
10/10
Karen D
Hi All

Thanks again for your hospitality you are all Fantasic. Mr Christos Gerti Nikos Tina all of you Specially Micky . Love and miss you all see you next years
Robert Q
I usually stay at Garden Village in Kalamaki unfortunately this year I left it to late to book so I decided to stay here instead. Though the room was fine the standard of customer service was dreadful. It was like being interogated every time you made a complaint. I had made 4 complaints in 2 days and when I asked if the rep was available I was told that she had left in a very arrogant and abrupt way. I have stayed at low price family run apartments on the Island where there are basic facilities but the standard of personal service was second to none. I will never stay here again as I believe that customer service makes or breaks your stay.

Barry W
been going here for 7 years now.its a great hotel esp for families.dont use stamnes outside esp the greek night cos its rubbish a waste of money and the man is a crook.the water park is wonderful and so are the staff.the olde vineyard resturaunt behind the caravel hotel is about the best place to eat.the greek night on a saturday night is fantastic.traditional dancers who dance with chairs and tables in their mouths lol,bazouki and singers.food and wine is top drawer too.its a bit fiddly to find but just walk through caravel grounds past the pool and left gate just on your left.dont waste your money and holiday in the stamnes.


10/10
Mark W
Hi Laura/Coryn, We went to Planos Bay in May 2010 and had a really good time. The apartments are basic, but clean and towels are changed daily. We found the Kaliva pub left just down the road from the apartments was good for breakfast, although there are plenty of places to choose from. We had 4 boys in our party 2 aged 7,11 and 12 and there was enough entertainment to keep them happy, Liam and Luke the entertainment team were absolute stars, although not sure if they will be there this year.The waterpark which is a 2 min walk via a wooden walkway near the pool area is great with plenty of slides, lazy river, kids area and a good snack bar. The resort of Tsilivi is good, although it is a 15 min walk from Planos Bay with bars and restaurants on route. There are plenty of places to eat Popeyes, athena, nemesis, gorgios and lots more, also fantasy golf, bowl em over and luna park to keep the kids entertained too. All in all we had a really good holiday and have booked to go back again in June this year.

Laura M
I am booking a holiday here in May. They advertise a water park and say it's a 'short walk' but this could mean anything! Does anyone know where it is? we are going with firstchoice. Thanks
Coryn P

Hello..me my partner and our 6yr old have booked to come and stay at the planos bay hotel in tisvili in may..for me and my son it will be our first trip abroad.:-)

Just wondering if anyone can give me any feedback on this hotel and the area.and anything i need to know.:-)

soooooo excited.

thankyou.:-)
8/10
Lesley H

Stayed for 2 week in July with my hubby, 14 year old daughter and her friend. The apartments are well maintained, cleaned every day and towels changed each day.

The staff were excellent and could not do enough for you.

Sun was hot and the beer was cold. what more could you ask for!

Would I recommend this apartment, YES most definitely.

I read the reviews before I left and some were not complimentary to say the least......

Some people are never satisifed, but we certainly were. The kids had a great time as did the adults! Will be going back at some stage..

6/10
David S

Just come back from Planos Apart Hotel with family of seven youngest being 20 months. This is the forth time in Tsilivi.


This hotel is situated next the the Admirals, stayed in room 511, which is just above the reception area and adjacent to the ping pong table. The rooms are ok and have air conditioning, however this will cost you £5 per night as the weather was really hot I would recommend this if you have young children. The hotel is situated in Planos which is about 1.5 miles from the main resort of Tsilivi. The beach (Bouka) is only 500 meters away. However, the cost of sun beds for a pair is £6 euro! If you want to stay around the pool the beds are free and plenty available.


There is a supermarket over the road and plenty of places to eat. The cost of a meal ranges from around 5 euro for a salad to 10/15 euro for a steak. Drinks cost around 2.50 euro for a bottle of beer and 2.30 for soft drinks. I would recommend the Kaliva bar 100 meters from hotel for entertainment for young kids as this has a play area and serves really good food at reasonable prices.

The beach is narrow with safe waters for kids, however, i do recommend wearing dive shoes these can be purchased in the supermarket near the Kaliva bar, these will protect your feet from sea urchin spikes!

Around the corner at the Alexanda Beach hotel you can try scuba, this i highly recommend and prices are about 40 euro.





A short walk into Tsilivi you will find the Luna Park where there is a play area for kids and adults! There is a laser park and paint ball arena. Be warned paint ball is not recommended even for adults; it hurts and is extremely dangerous at night time. Myself and my oldest lad was hit at close range, it stings and leaves big bruises! Your mask steams up you can't see. One Italian man was blinded last month when he took of his mask to clear it. The paint ball comes out about 300 miles an hour! So you can imagine what it feels like to be hit at close range!




Apart from that Tsilivi is great for families and I would go back again.

Kenneth C
It seems to me people are getting the Planos Bay and the Planos Beach Apatments mixed up, the Planos Beach is down the same street as the Corner Bar sits on on The contessina Hotel, Denis and Ilias work in the bar at the Planos Beach.

6/10
Nicky B
.. As a family we have just returned from the Planos apartments, weather beautiful, really hot! Beach is close only 5 min stroll, but you need to walk around to main Tsilivi beach to get sand with no stones which is about 10 mins from hotel. Pool clean. Reception friendly and helpful. Apartment very basic and very noisy. Request a room at the back of the hotel not the front or you won't sleep!! Snack bar at the pool the worst ever. We booked this because it was cheap but if you take from that just the apartment and no more you will be happy. We decided on the third night with no sleep if you cant beat them join them !!! You really have to visit Il Gusto, Italian restaurant up the road about ten min stroll from hotel. Nicky and Chris Loughborough
Lesley P

Planos is opposite the entrance to Admirals. If you are going there you should be o.k. It appeared quieter than the Admirals when we were there in the first two weeks of June. Hope this helps
Wendy L
Hi - could somebody please tell me where exactly the Planos ApartHotel is in Tsilivi? I am getting the idea that it is near to the Planos Bay and the Admiral on the road that leads down to the Caravel? Is that right?

Thanks in advance

10/10
Gillian B
We have just come back from our holidays at Planos,it was fantastic.The apartments are clean, well equipt by Greek standards,bath mats ,shower curtains ,toaster, kettle etc.The rooms are cleaned daily,linen and towels changed regularly.The pool is a good size with its own childrens pool, even if it was a bit on the cold side in May! clean, no tiles missing etc.The reception area has comfy leather seats ,tv, bar and pool tables.Dennis and all his staff work hard and are very friendly, nothing is too much trouble.The apartments are on a side road off the main Tsilivi road so there is not too much noise,the town itself is about ten minuets walk.Despite many English places to eat ie burger, chips etc you can still eat Greek! some to note are the fabulous Manos Grill,Nefeli,The Old Village and Dionysios Taverna.We had a great time and would have no hesitation in recommending these apartments to anybody.

10/10
Dawn D
Returned today from a fabulous holiday in Tsilivi. Stayed at Planos Apartments which were really good. Clean and well equipped for a self-catering family holiday. Good sized pool with separate section for small children, although this did not apply to us. Poolside area kept clean at all times and no glass around this section.

Maid service every day, clean towels, sheets etc.

Cannot overstate how friendly and helpful, Dennis and Ellias were at any time of the day or night, and they both worked very long shifts. They were also very generous especially where the children were concerned. Nothing was too much trouble.

We are looking forward to returning in the very near future, if not later in the season, then certainly next year. The way the complex is set out it would work very well for multi family/friends groups.

Well recommended.

Dawn, Andrew, Aeron & Rowan

10/10
Chis

Just come back again from Planos Aparthotel and had a really good time, weather was lovely and place as good as ever, its basic its very clean, maid came in six times a week, there are two hotels adjacent to this place and they are sister hotels so you can use all their facilities at any time, the good thing we found was that the aparthotel was quieter than the sister hotels so its nice to come away from there and get to sleep without the noise,its only a ten minute stroll into town, theres a great bar up the road as well its called Friends we spent every night in there, so overall we had a great time and would recommend it for families as i took my two children there aged 10 and 11 this time and its the third year we have been back here in a row !!!

Hi Lisa from the previous post, no the only time the pool gets shaded is as the suns going down so you will have no probs at all

10/10
Lexi J
my time in greece

hello , just would like to say hi to everyone who was in plnos appts last year when i was working there.

i enjoyed my self so much when i worked in planos if angela @ christ ever read this hi to u an hope u both are well . i tryed my best to ensure everyone had a good time whilst being ther and hope they did , the funny drinking games we used to play the poolside bingo and waterpolo which was funny but the men start to get a little worked away haha . also hi eleni i was supposed to come an visit you i do miss it thr alot and i am going back to greece to work but im working in kalamaci this year hope it is nice(if anyone has ever been to kalamaci email me my email will be at the bottom).but we will drive down on a bike ( ha thats if we get one last year me an amy tried are hardest to get a bike with engine but ended up with pushbikes lol) to see everone in tsilivi cant wait. so any if anyone reas this and would like to get in touch who now me please do it would be nice to hea from you i met alot of lovley people . alextouchyjones@hotmail.com yamas xxx get in touch if u can love everyone and miss them take care sexy lexi, entertainer of planos appts hotel 2006 xxxx

Chis

We have just come back from Planos and we loved it, we went last year and we are missing it already, Chris and Angela are not there anymore which wasn't quite the same but we still enjoyed it, Chris had to go into hospital and both have since gone back home to Chicago including their daughter, this is a great place to come for children, if you are after a quiet holiday then this is the place for you, across the road there is two other sister hotels to Planos Aparthotel and if you would like different entertainment from the provided activities either for yourself or for the kids then you have the option to use these facilites in the other hotels, the maids came in 6 times a week except for sunday and its exceptionaly clean everywhere, its also about 5 mins walk to the Planos end of Tsilivi and prob 15 to 20 to get to the other side of town, all in all it makes for a great holiday i can't see anybody wouldnt enjoy it, if they could my kids would spend every week of the year there, a big thumbs up all round from here.

Martin B
heres the pic i said i would send
Martin B
wohoooooooo hi angie chris . its been 2years now since we have been there and just like to say we will never forget the great time we had there . we are comeing back this year or next hope your both well and hope to hear from you email us it will be nice to hear from you . jan me and the kids loved every min at the apartments and enjoyed your company . hear a pic off us all and hope to hear from you soon tc and where be back next year cant wait to see you all again
Heather H

The whole planos beach holiday was fantastic. The staff at every level were friendly and helpful.The location was perfect for all amenities. We couldnt fault any aspect. We will definately be back next year, cant wait. Heather & Chris Harrison, Melissa Bromley & Charles Stewart.(4.9.06-18.9.06)Rating +++++++++++++

Jane H
Great location, not far from beach or from main part of town. although there are bars, restaurants & supermarkets on your doorstep. Made to feel welcome on arrival, apartments where clean, basic, but adequate for a holiday. Pool area kept clean & tidy. Pool temperature was very refreshing when the heat got a little too much. Plenty of sunbeds & mattresses where available for hire at 1 euro per day if you want a little more comfort. Music around pool area was not a problem, in fact there was a wide variety of music played to suit all tastes & ages. Reception area had a pool table, comffy sofas & was air conditioned. they also had a stock of books to borrow during your stay. Pool bar was run by chris, angela & daughter they made everyone feel wecome & the service was 1st class. The menu was varied & well priced. Alex orgained the entertainment & all the kids loved her. she was a lovely girl who always had a smile & took the time to say hello.

All in all a most enjoyable holiday, we shall definately return.

Steven T
Hotel was great but,why blast music around the pool all day long?Nothing much for teenagers to do.The cleaners were round every day (even Sunday!!) and were very kind and rooms were very clean.Greek night was ok but it's not for people who don't like dancing and you have to pre-book on the day.Overall I had a good stay and enjoyed my holiday.
| | |
| --- | --- |
| Search for Planos Bay Aparthotel in all of JustZante & the Messageboard | |
More Hotels and Apartments in Tsilivi...

Admiral Hotel | Al Mare Hotel | Alamis Apts | Alexandra Beach Hotel | Amarylis Hotel | Anetis Hotel | Apollon Hotel | Ariadne Hotel | Aspassia Studios | Athina Studios | Azure (Mediterranee) Hotel | Balcony Hotel | Calinica Hotel | Caravel Hotel | Christina Hotel | Contessina Hotel | Cosmopolitan Studios | Daisy Studios | Dannas Studios | Daphne Studios | Di Palai Hotel | Dinos Hotel | Erietta Apartments | Filoxenia Aparthotel | Georgia 2 | Georgia Apts | Glaros Studios | Iakinthos Hotel | Jupiter Hotel | Kandilas Hotel | Lazaros Hotel | Lesante Hotel | Litsa Studios | Manousis Studios | Mavrias Village Apartments | Mavrikos Hotel | Neraida Studios | Paradise Hotel | Park Hotel | Petros Hotel | Phoenix Beach Hotel | Planet Studios | Planos Aparthotel | Planos Bay Aparthotel | Planos Beach Hotel | Plaza Pallas Hotel | Princess Hotel | Razis Apartments | Sandy Maria Hotel | Seaview Apartments | Sophia | Spiros | St Denis Apartments | St Johns Villas | Strofades Hotel | Sunrise Hotel | Tom and John | Tsilivi Beach Hotel | Tsiolis Studios | Two Brothers Studios | Zante Maris Hotel | Zante Palace Hotel | Zante Star Hotel |