Zante Beaches

Kalamaki Reviews
---
Zakynthos Guide
---
Local Directory
---
WalkAbout

Street View Style Tours
---
Zante Maps
---
Kalamaki Taxis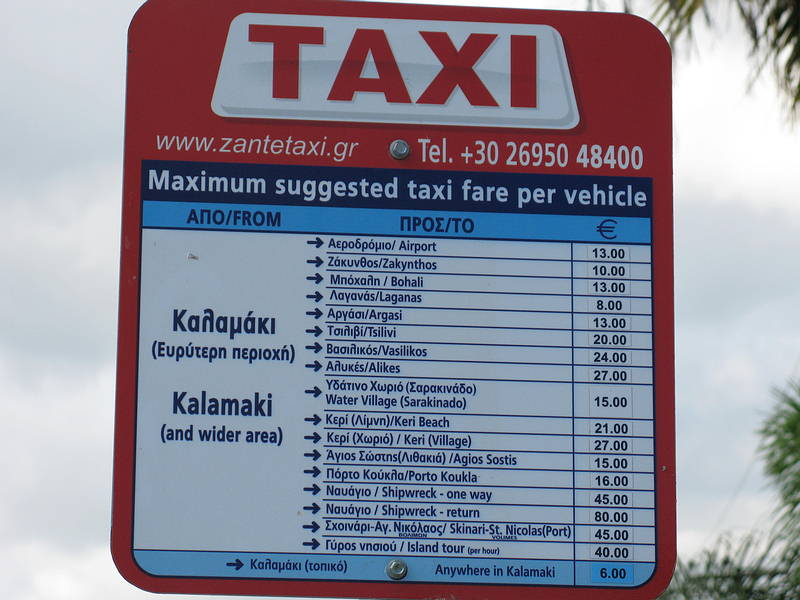 ---
Kalamaki Buses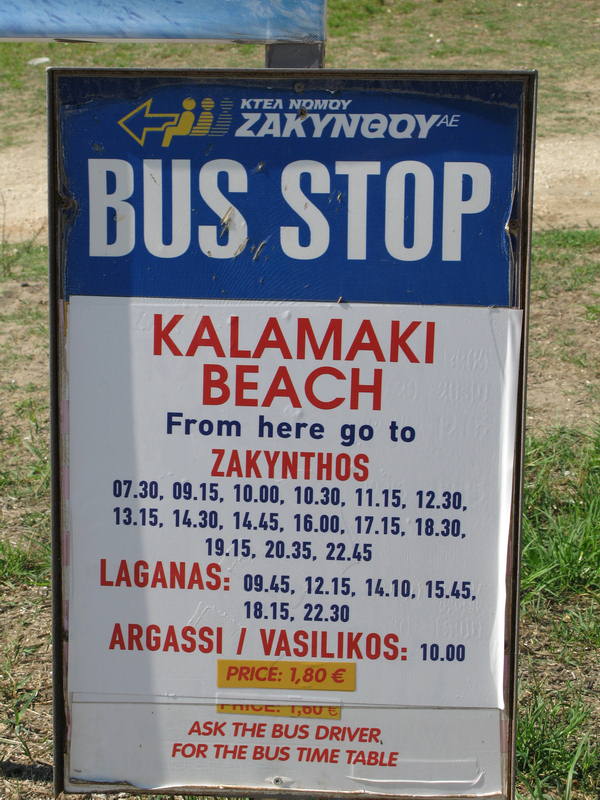 ---

+ Enlarge Map
Roseland Hotel

(Accommodation in Kalamaki)

10/10
Ernest Beardsall
One week on Thursday,the waiting will be over & we will be bwith you all again,100% magic,love to you all,Jeanette & Ernest xxxx
10/10
Ernest Beardsall
See you again this September 2014.love always,Jeanette & Ernest, xxxx
10/10
Ernest Beardsall
My wife Jeanette & i stayed at the Roseland Hotel for the first time in our 25 vacations in Kalamaki Zakynthos,well,we have just booked our return 2014 vacation to the Roseland Hotel in September,have a very nice winter & a prosperous 2014 summer.xxxx
10/10
Robert B
Stayed at the Roseland for two weeks in August with wife and 16 year old daughter

Hotel more than met our expectations very clean, rooms of a good size with some of the friendliest staff you are likely to meet from the lady on reception to the snack bar staff and especially Dennis the barmen who always had a smile and made our evenings in the bar special especially introducing Sian to sambukas! Pool clean with plenty of beds and umbrellas. breakfast very good with a wide variety of choice and as with all the meals be it snack bar or restaurant of very good quality reasonably priced.

We enjoyed our first visit so much that we plan to go back again next year
10/10
John B
Stayed here again August 2010 another great 2 weeks in the best hotel in Kalamaki also just booked for 1st Aug 2011 for 2 weeks shame Mick and Sandra will not be there.

So Kalamaki here we come again
10/10
John B
Can't believe I am here again, this is our 4th time at the Roseland, Love the place.
8/10
Michael R

Very pleased with Roselands - room was clean, staff were generally friendly, polite and helpful. Just one small complaint, the constant football showing on the TVs - there are 2 screens in the lounge area and one outside all showing football at the same time. Our room was above the bar/lounge and once had to ask for the volume to be lowered (football again) - it was lowered immediately and did not have that problem again. I would certainly consider returning to Roselands.
10/10
Patrick R

Lovely clean hotel, the beds were a bit hard for my liking but maybe thats just me all the staff were very friendly but the security man was a bit dour. A special mention to Mick behind the bar who really made my holiday with his dry wit and banter, also Sandra who works in the snack bar. All in all a great holiday.

10/10
John B
We will have been to Kalamaki 5 times on the run, (including our trip this year) and will have come to the Roseland 4 times. I think this hotel deserves to be rated much higher than it is, because it is so clean and tidy and well presented. We always get a very warm welcome from all the staff & owners which is genuine and sincere, so much so that I wish we could afford to come here more than once a year and if I ever could afford to I would do so without a second's thought. Mick the barman is an acquired taste but is a great bloke and his wife Sandra who works in the restaurant is also wonderful. Breakfasts are pretty much the same every day but are a good start to the day and if you get bored with them they would do you something different if you ask them for it. The only down side to the Roseland as most people think is that the mattresses are a wee bit hard but other than that it is faultless. This is our 4th time at the Roseland and is unlikely to be our last. Love the place

10/10
Colin R
Stayed at Roseland in July for the second year running and will probably go back next year, great hotel with great staff. Rooms were very clean and bright, pool and surrounding area is fantastic with a very nice pool bar serving good food.

This hotel attracts a lot of return guests and I can definately see why, lovely place.
10/10
John B

Stayed here for 3 weeks in August 2008 and going back in July 2009 Is it worth 10/10 I thought so clean friendly cost efficient rooms nice pool great happy hour between 6/9pm and Mike behind the bar what else dose anyone need :)

see you all soon

johnandfran

6/10
D B

Having read the excellent reviews on this site we were quite disappointed with the hotel during our stay. (18/9/8 -25/9/8) The hotel may have been clean but our room smelt damp and the bathroom situation was not good. The shower cubicle (there was no bath facility) was extremely small - if you're over a size 14 you can forget fitting in there! It also leaked badly and the floor was flooded for the rest of the day. They also charge 60 euros (non returnable) for the keys to the small fridge, safe & air con which is rather excessive. The breakfast was very disappointing in terms of lack of variety/ imagination - it would have been nice if there had been a bit of a change from the toast, cereal & hard boiled eggs! The pool area was nice (they even provided lilos!) and compared to some of the stories we were told about other hotels in Kalamaki I am sure the Roseland is one of the better ones. Overall, not a bad place to stay, but not sure it deserves the 10/10 ratings it seems to get on this site!

10/10
Graham,julie,hannah

stayed at the roseland 17-31 aug, its was our third visit to this hotel and not our last!!! ,very friendly family run hotel ,great for familys and couples alike ,very clean with rooms cleaned every day , i would recommend this hotel to any one , looking forward to staying there again soon,
10/10
Christine N
Stayed at the Roseland from 9-23 June 2008, the Hotel is spotless including the rooms, staff are excellent and very friendly, will be going back June 2009.
10/10
Dave E

This is our second time here and will not be our last.

The hotel is very clean and the staff very friendly and helpful.

The Greek night is well worth trying the food is excellent and the dancing entertaining.

Mick the bar man's quiz and bingo nights are entertaining and fun.

I will recomend this hotel to anybody.

Dave Eccles 13/6/08 to 20/06/08
10/10
Claire B

Hi David Raine,

the pool area is slightly shaded on one side until about ten o clock it wont affect you anyway as there is plenty of sunbeds,i can promise you if you book here you will not be disapointed,

its a beautiful hotel in my oppinion the best we have stayed in other hotels in kalamaki and there are alot of dodge ones!!!! Roseland however is perfect,huge rooms immaculately clean,great staff that will do anything for you,the food is great too. hope this helps youre dicision. claire xx
10/10
Claire B

ABSOLUTLEY THE MOST BEAUTIFUL HOTEL IN KALAMKI WITH THE BEST STAFF,MY DAUGHTER ADORES VICKY SHE IS SO GREAT WITH KIDS REALLY MAKES THEM FEEL SPECIAL,ROOMS ARE LARGE AND KEPT CRYSTAL CLEAN,NOTHING IS TO MUCH TROUBLE.BREAKFAST IS LOVELY,AND THE SNACK POOL BAR HAS A GREAT RANGE OF FOOD AND DRINK. 10/10 FOR ROSELAND,SEE YOU ALL NEXT SEPTEMBER BIG HUGS TO VICKY LOVE CLAIRE NIGEL,LEAH
10/10
Kirsty

hi,we have just got back from a great 2weeks in the roseland hotel,all i can say is fantastic,the service,the rooms and the bonus of free air condotion in august.we will definately be staying at the roseland again in the future,and will be recommending this hotel to all our friends who visit zante,we stayed in room 326from the 3rd august and had a great pool view and mountain view(spoiled),cant wait to visit again,thanks for everything,kirsty & pete
10/10
Kirsty M

We called to have a few drinks here a couple of times and meet some friends who where staying at the Roseland Hotel. We were very impressed with the Hotel, and the Rooms are very clean and Big. All the Staff here are very friendly and the pool is very clear and clean. Well Done and see you next year
10/10
Lea-ann G

Great hotel, nice rooms with air con and tv's. You do have to ask for the air con remote tho. Pool is very nice too.
Mike H

"how far is the roseland hotel from down under and the costas apartments as i have booked in for next year? any help would be great! i just want to know where abouts it is so i don't get lost lol!"

i'm not sure about the costas, but its at the other end of the strip to 'Down Under'! Its the end of the main street near 'The Olive Tree' restaurant (highly recommended by the way) and about a 10 minute stroll from Down Under!

We're back in June for the 2nd time after a cracking 2 weeks last year - cant wait!! You will love the place!

Diane [
We came home on 20th Oct.2006 and really enjoyed our first visit to a Greek Island. All the staff were very friendly and helpful. If you don't want to go out for an evening meal, try the hotel's menu, I tried swordfish for the first time and enjoyed it very much. The pool snack bar is excellent as well with lots of different dishes to try. Kalamaki beach is brill! Try walking along the waters edge,from Kalamaki to Lagana, waves lapping at your feet, looking at the small fishes coming in on the waves, its heaven, but stop on the way at one of the Taverna's for a Mythos [local beer]. We cann't wait to go back next May.
Claire B

arrived on the 22nd sept, absolutely fantastic hotel,beautifuly clean and friendly, spacious rooms. very quiet,good snack bar.highly recommended were back in august 2007!!
Dave B

We had a great week at this hotel this is our second stay here.The hotel and grounds are kept very very clean the rooms are cleaned every day and so are the grounds.The hotel is in a great postion about a ten minute walk to the main Kalamaki strip there are also very nice walks down the the country lanes.You do hear aircraft noise but this does not bother you infact its good watching the planes come and go.We have already booked for next year cant wait.
Shaun C

Had a fantastic time, this is the best hotel we have stopped in at Kalamaki (this year being our seventh time in Kalamaki) the whole hotel is spotless, the staff are excellent and friendly the only down side is the continental breakfast but for a change go to the Mustang Saloon the breakfasts are BRILL.

We will definately return to the Roseland next year.
| | |
| --- | --- |
| Search for Roseland Hotel in all of JustZante & the Messageboard | |
More Hotels and Apartments in Kalamaki...

Aeolos Resort | Amaryllis Hotel | Anagenessis Village Hotel | Antonis Apartments | Asteri Studios | Athina Apartments | Bitzaro Grande Hotel | Bitzaro Palace Hotel | Caretta Beach Hotel | Cavo Doro Hotel | Costas Hotel | Cronulla Hotel | Crystal Beach Hotel | Daisy Apartments | Dennis I and II | Dennys Inn Hotel | Dias Studios | Dina Studios | Dionysis and Tonia Studios | Exotica Hotel | Garden Village | Golden Sun Hotel | Ionian Blue Hotel | Island (Caretta) Hotel | Kalamaki Beach Hotel | Kalidonio Studios | Klelia Hotel | Louros Beach Hotel | Macedonia Hotel | Marelen Hotel | Meandros Hotel | Metaxa Hotel | Muses Villas | Nadia Studios | Plubis Studios | Rainbow Apartments | Roseland Hotel | Sea View (Caretta) Hotel | Sirene (Dollas) Hotel | Sirocco Hotel | Sofias Hotel | Star (Caretta) Hotel | Two Brothers Studios | Vanessa Hotel | Venus Hotel | White House Apartments |