Zante Beaches

Kalamaki Reviews
---
Zakynthos Guide
---
Local Directory
---
WalkAbout

Street View Style Tours
---
Zante Maps
---
Kalamaki Taxis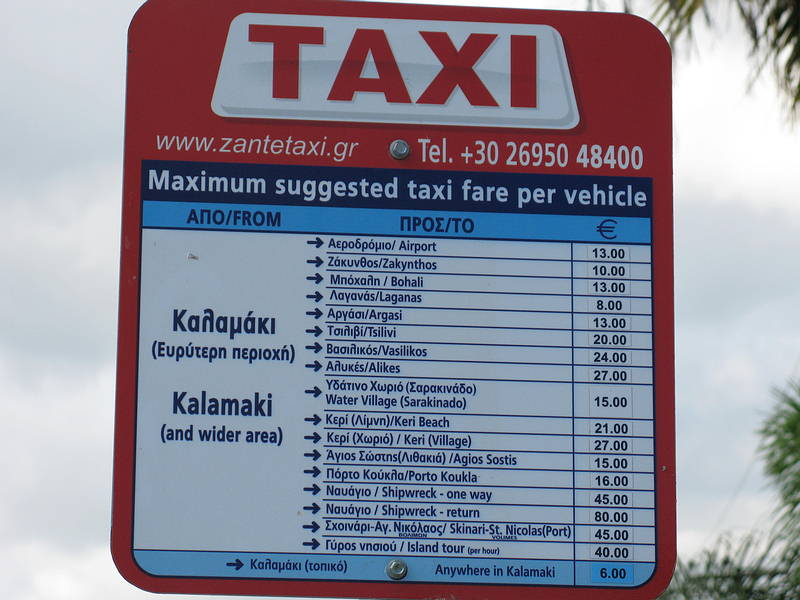 ---
Kalamaki Buses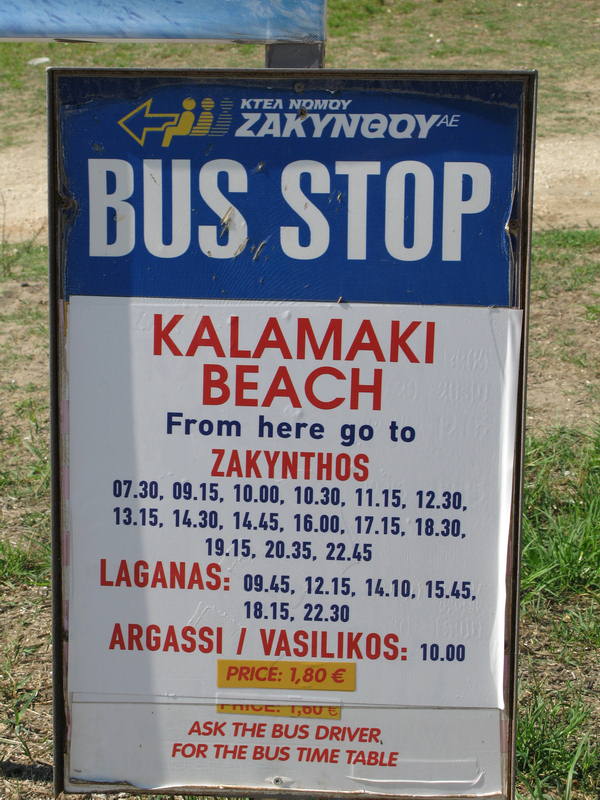 ---

Tabiyia

(Bars in Kalamaki)

Fraser C (May 11, 2012)

Just read on another website that Tabiyia has closed . Pity as it was one of the better bars in the town.
10/10
Lorna B (March 28, 2012)

hi yani & tab had a great time in your bar last may will be back this year. we are looking for a car to put our pink li-lo's on any suggestions? hope you still have wendy's mp3 player. make sure you stock up on vodka & bacardi. love to you both can't wait to see you. wendy & lorna.x
10/10
Fiona P (October 01, 2011)
So many cocktails to try, so little time!- even so, can't believe we managed to drink quite so many lovely cocktails, must have been the talented and lovely bar staff! Thank you for some lovely evenings...

Fiona and Mark xxx

10/10
Fraser C (September 16, 2011)

Hi everybody. Coming back out of the 16th October for a week. Can't wait to see you all again and enjoy your fantastic cocktails . See you soon
Mandy W (August 16, 2011)
had an absolute fabulous 2 weeks in zante and spent most of it a tabiyia's cocktail bar where yiannis makes the best and i mean the best cuban mojitos in the whole world. Cheri Tabatha and Yiannis made us feel really welcome and made a beautiful ice cream cake for my birthday along with a bottle of champagne had an ace time xxxx luv you all (hope it all goes well for you cheri next year at the olympics chick luv ya) Could have stayed forever if you go to one place go to tabiyias its fabulous !!!!!! xxx hope to see you next year
10/10
Ernest B (July 13, 2011)
Big YES,10/10,Jeanette & Ernest,been going to Kalamaki Zakynthos for 15 years,we will be back again this September 2011,one of the best bars is Tabiyia,just Rating this bar is like being there,can't wait,love you 2 24/7 X 52,Jeanette & Ernie/The Zante Flagman,xx God & Zeusbless xx.
10/10
Fraser C (July 05, 2011)

Love Tabiyia, One of the best if not the best bar in Kalamaki. Very friendly staff and great setting. Went there nearly every night even though we were staying at the other end of the resort . Hoping to get back to Kalamaki soon.
Tracey M (June 09, 2011)
Hi Tab and Yannis

We're going to be very late this year. We'll be out on 25th August. Hope you check this site as i didn't get your number!

See you (much) later!

Love Tracey and Davido!
10/10
Tracey M (August 01, 2010)

Hi Yannis, Tab, Fan and Sohpie

Thank you so much for making our holiday great (as usual!) It's like coming home for us to see you all. Don't forget your promise to come to Newcastle this year. We're really looking forward to seeing both of you. Bring lots of woolly jumpers! Lol!

Love and best wishes from Tracey and Davido!
10/10
Ian J (July 16, 2010)

Tabiyia is the best bar in Kalamaki now, particularly if you like a nice relaxing drink in really clean, comfortable surroundings. Yiannis plays a great wide choice of music - we no like americano ha ha - and serves proper cocktails with proper spirits and mixers. Tabitha is a lovely girl as well. Service is always with a genine smile thanks - hi to Sophie and Fan who were stars.

I would definately recommend popping in before or after your meal for a very reasonably priced top quality drink and service - see you all in September if not before - Yamas

10/10
Chris P (June 29, 2010)
Well what can i say just what a fantastic couple Yianni and Tabitha are!!!!!

we went to Tabiyia every night and had a great time, we had are grandchildren with us and every time we called in with them Tabitha would bring them some cake out so they started to call her the cake lady.

I would like to say hi to sofie very nice girl

If you go you must try the cocktails and pay a visit to the cave bar. thank you for the candle holder we have it in are garden but its not the same as sitting with you all at Tabiyia

love from Chris Alan Nicola Matt Ryan and Olivia x x.

10/10
Carole Y (May 30, 2010)
Went to Tabiyia on our first night in Kalamaki. Despite the pouring rain, we got a brilliant welcome and fantastic cocktails. Everyone was really friendly, and we went back every evening. On my friends birthday we were given cake(YUM!!!) and lindi got a wild cocktail in a hollowed out pineapple, with a sparkler, and happy birthday played over the sound system. Fabulous bar, recommend it to anyone ... THANKYOU!!! 10/10
10/10
Sheelagh D (February 25, 2010)

Hi Yiannis and Tabitha

Thanks for a fab time when we were out last year - GUESS WHAT - we're coming back. Cant wait to see you - love to your family. xx

Fantastic bar - fab cocktails - great people.

See you soon and lots of love,

Sheelagh, Martin and Josh
10/10
Mary T (September 24, 2009)
HI hope you are both well, had a fab time over there in AugustYou have a lovely place, so relaxing had some wonderful evenings in your cocktail bar would recomend it to any one thankyou both so much for the candle holder it looks lovely in our lounge, we light it every night and think of you both we are looking forward to seeing you next year we are coming back in july Hope you both have a lovely break take care see you both soon.
10/10
Sheelagh D (August 12, 2009)

Yianni, you have a new bar. Coming out to Kalamaki at the end of August - can't wait to see you all. Best wishes to your Dad. Remember no blue drinks please!!! See you all soon, Martin, Sheelagh, Josh and Eve
10/10
Gill C (August 10, 2009)

We visited Kalamaki last year and went to Cave bar several times. We were so pleased to see Yianni and Tabitha here. They made such a fuss of the boys every evening and they had the most adorable puppy Tia, who the boys looked forward to seeing and playing with each evening. Yianni makes proper Gin and Tonics not watered down attempts. We hope they are successful and hope to see them again!!!!

10/10
Anne S (July 08, 2009)

Oh what a great time we had here.I am now addicted to Pina Coladas served in a yummy hollowed out frozen pineapple.Yanni and Tabitha are so lovely i wish them well.It was nice to see the bar get busy by the time we left mid June.They had a singer called Lucky one night who was great and played a range of music.We had a few drunken nights with friends and will hope to return in Oct so PLEASE be open.Yanni is so nice and if hes not turning up a new cocktail its the musicTry it as its a nice bar with lovely big palm trees to get you in the holiday mood.

10/10
Andy B (July 06, 2009)

tabiyia formerly (mustangs)run by yanni and his girlfriend tabatha , yannis used to work for his dad nickos who owns the cavebar. me and the wife were in tabiyias most nights ,great bar .great music,and two lovely people, the wife was on honey girls most nights if you know yannis you will know thegreat cocktails he makes me i was drinking anything and everything its their first summer so we wish them all the best and hope to see them next year p.s thanks for the special night miss the bar already
| | |
| --- | --- |
| Search for Tabiyia in all of JustZante & the Messageboard | |
More Bars in Kalamaki...

Alexander Bar | Antonis Pool Bar | Apollon | Bad Apple | Big Als Beach Bar | Black Pearl | Cave Bar | Cavo Doro (Akis/Alisons) | Cavo Doro Bar | Cronulla Bar | Drunk Corner | Iguana Bar | Look Up | Melon Bar | Mojitos | Oasis Bar | Oceanic | PnP | Red Tail Cafe Bar | Rose n Crown | Scorpio Bar | Shamrock Irish Bar | Sofias Pool Bar | Venue | Why Not Bar | YoYos2 |