Zante Beaches

Laganas Reviews
---
Zakynthos Guide
---
Local Directory
---
WalkAbout

Street View Style Tours
---
Zante Maps
---
Laganas Taxis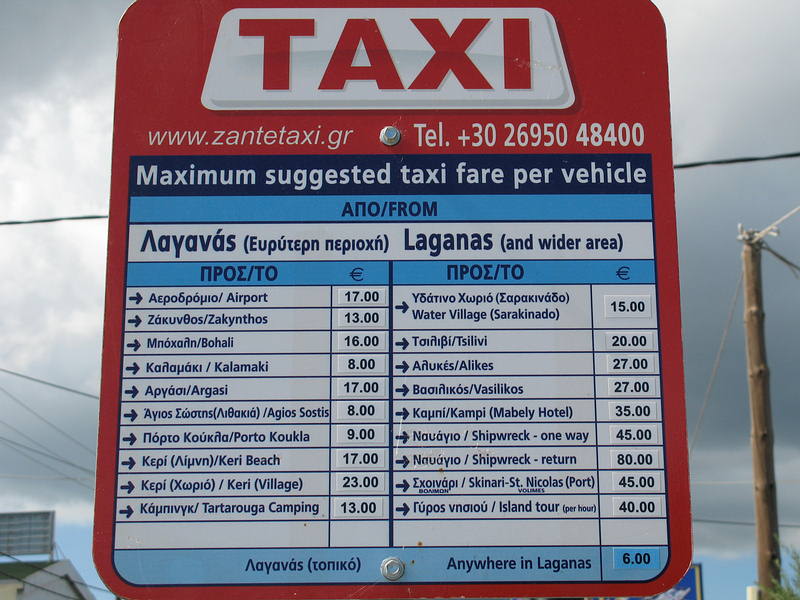 ---
Laganas Buses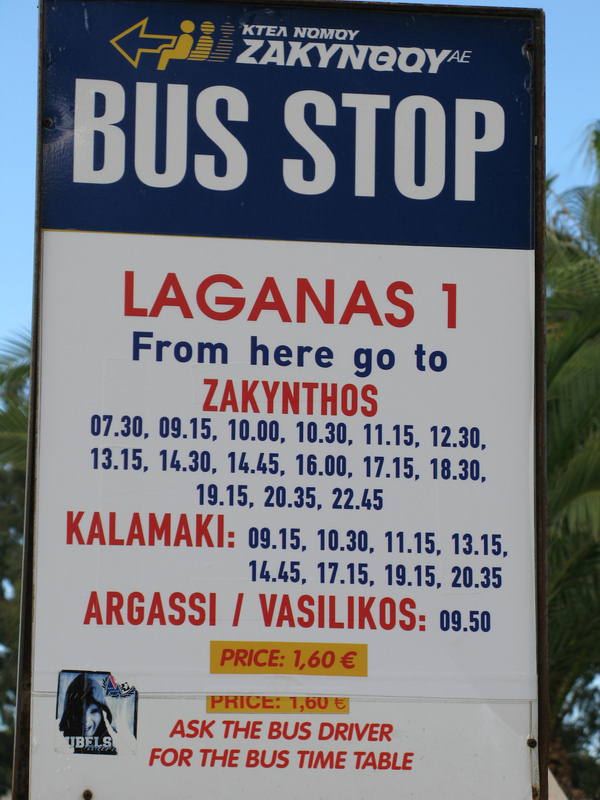 ---

+ Enlarge Map
Avanti

(Restaurants in Laganas)

10/10
Denis R

Just stayed round the corner from here so was handy to eat here.Had several evening meals

here which were great also some breakfast"s which were the best. will be visiting again.
Valentine L
hello Avanti's boys!
how are you?
do you remember at us? the swiss poeple!
we sent to you the pictures we made in your restaurant.
see you next year!
bye

Gemma S
some more pic's of the wedding reception i have found.. still avent got the professional one's yet xx
10/10
Gemma S
here are some more pictures taken by col and jill at my avanti wedding reception..... professional ones to follow. and thankyou again to antony and all the staff at avanti that made our wedding reception fantastic x



Gemma S
The pics i have posted below are just a few of the one's other people have taken of our wedding reception . As soon as we get the disc of the proffesional ones i will post them aswell xx
10/10
Gemma S
hello antony and the rest of the avanti ( best restaurant in zante by far) lot...hope you are all doing well .
thankyou so much for makeing my wedding reception the best day eva.
we are waiting to receive the professional photos and disc as soon as we get them we will put the pics on here . lots of love to you all x

10/10
Jade S

Heloo Antony!

And The Rest at Avanti!

Hope your all doing well!!

And not party'ing too much LOL!! ..

Just like to say thankyou for everything!!

The Wedding reception was brilliant!!

And the food was amazing!!

And the company Was Fab!

Allways felt welcome

Hehee

There Was Allways A Good Drink Flowing!!

Yamas!!

And Take Care! .. Hope To See You Again Sooner Rather Than Later!!

Jadee xxx
5/10
Lyndon G

was in Laganas in early September,and ate here once .It looks good,and the waiters are well turned out but the portions are small,and overpriced,and the place is not for me a real greek retaurant merely a cliche of one.
10/10
Jen
Hi Boys!! Spent 10 fabulous days in glorious Laganas, ate and drank quite a lot in Avanti, the lads Giannis, Stavros and Andonis are the funniest! Great service and fantastic food! The complete experience is one not to be missed! Have everything from pizza and pasta to Greek and Mexican, great value. Really enjoyed our holiday, cheers boys, can't wait to go back!!! Only 36 wks to go!!!!!!!!!!!!!!!!!!!!!!!!! Love Jenny & Erica
10/10
Claire W

Just got back home today from Laganas and have to say I'm gutted not to be having avanti tea tonight and breakfast tmrw, love the place and the staff, they are all friends now and will def be going for food and to say hello next year xxx claire and natalie xxx
10/10
Gabriella H
Hi Giannis, and all who work at Avanti!

I want to thank you for a wonderful reception and a super good service! Your food was great and your personality made it even tastier to eat there haha...

I miss you already and wish I and my sister can come back soon again and then hopefully with some more people so that we will keep you a bit more busy

for a little more to ourselves





Thank you very much and I wish you a good continuation!



Hugs from your BEST Swedish customers!




10/10
Denise F
Hi!

My friend and I have been in Laganas from 5 to 15 june.the first day we passed Avanti. the staff was really friendly and we decided to eat there the first evening... Eventually we've been eating there almost every day of the vacation and staying there most of the evening because of the great ambience and great staff. I especially liked the spare ribs at Avanti. And the strawberry icecream... and pistaccio, stawberry, pistaccio.... We had a great time in Avanti with the guys, and next time we're in Laganas, we'll most certainly go to Avanti again.

With much love from The Netherlands,

Joaline and Denise

Stephanie V

Hey!

A little bit late, but beter then never.

I was in zakynthos with my sister in may. It was awesome.

We eat 2 times at Avanti.

Good food, good people, good prices!

They are very nice.

Sorry if my english is not so good!

Greets from Holland!
10/10
Kathryn W
Hi Nik and boys

Had wonderful time here June 2008

, food atmosphere and service are wonderfull, knew Nik from previous year when he worked at Tasos place.All of the staff are very friendly.

While we were here it was my dad's 79th birthday and even though we hadn't eaten at Avanti that night when we were passing we were invited in for a drink to celebrate Grandad's birthday.

We are coming to Zante again on 23rd May 2010 will definitely be coming to see you all.

Hope to see Nik standing in the road welcoming everyone in as we turn the corner.

Kathryn, Dave, Matthew and Tom (Grandad)
10/10
Nadya
Hi, Avanti!!! Thank you for a good time!!! Food was (WAS, because we go home to Russia...) delisios!!! And staff was very friendly and nice!!! THANK YOU VERY, VERY, VERY MUCH!!!


10/10
Therese W

Hoi Zäme

I'm back in Berne since last friday, and its still grey, cold an rainy here.

I miss you all

and the very good food too, of course.

Thank you very much for the good times I had, and hope I will see you again next year.

Big Kiss Thesä
10/10
Janet G
My friend and I got back from Zante yesterday. We dined at Avanti 5 nights out of 7 as we loved the food there. The menu ranges from Greek chicken souvlaki to Mexican Fajitas and Italian pizza and sphagetti. It was all brilliant! We particularly liked the chilli nachos with cheese, the chicken souvlaki wrapped with bacon and the strawberries with cream. All need to be tried! The food was of a reasonable price! We also loved the waiters in the restaurant and they made the whole experience very enjoyable! Visiting Avanti in Laganas is a must!

10/10
Caroline B

My boyfriend and I ate in this restaurant 3 nights on our holiday. We checked out lots of other places but nowhere matched the lively atmosphere and tasty food here. Nick is mad and it's pure entertainment just to watch his interaction with passer-bys, trying to persuade them to eat there. Yannis and the other waiters are genuine and sincerely want to do anything they can to help. I could die for their stuffed peppers and tomato! There's always a little treat at the end, to help with the digestion. Metaxa, we love you. And, Avanti -- we love u!

Caroline & Mike

10/10
April B
Hi Boys.... Just a line to add my thanks to Cindy's comments below. We had a great time eating at the Avanti, the food was fantastic especially the Pepper Chicken (also the Vodka and Martinis). Sorry Nick if we upset you by eating further up the road, but we soon came back. It would be good to visit again and you can be sure that when we do we will be stopping by (just to see how many Mosquitos you spent the night killing).

Love to you all

April and Cindy
10/10
Cindy R

Hi Tony and the Avanti Boys ... Just a line to say a huge thank you to you all for making us feel so welcome on our recent visit to Laganas. We had a truly memorable time on your beautiful Island and would love to make a return visit later in the year. Your hospitality and food was fantastic.

We miss you all !!

Cindy & April
10/10
Rosemarie R

This is the best restaurant I have ever been to! The food, the atmosphere and especially the staff are first class. They make you feel so welcome and are so genuine. We could have eaten there all day, every day if we could! Shame they can't open one in England!!
10/10
Kat R

Avanti is the best restaurant you will ever find! The food is amazing yet cheap at the same time. And not to mention the staff! The staff are so welcoming and really friendly. If you are not satisfied with your meal (which im sure you will never be!!) then money back. Always get something on the house at the end of the meal (try the coctails they are good!!) And give Yanis a cuddle as he is so cute!! Miss you all at Avanti ..

Kat xx
10/10
Ewa K

Staff are wonderful, food is excellent (chief salat is great!!!).

Thanks to Anthony for patience and very nice remembrance.

See you, J hope
| | |
| --- | --- |
| Search for Avanti in all of JustZante & the Messageboard | |
More Restaurants in Laganas...

Akropolis Restaurant | Albatros | Apollon | Avanti | Big Boys | Blue Sea | Blue Waves | Bocca BBQ | Bon Appetit | Bonanza | Caretta Caretta | Chevys | Cicero | Country | Cozy Corner | Delicious | Demetra Taverna | Favela | Georges Place | Giannis | Greek Islands Restaurant | Horizon | Ionian Sea | Island | KFC/Pizza Hut | Koralli | Kostas Taverna | L Frateli | La Marinara | Mamis Pizza | Marabou | McDonalds | Med Version | Medouli | Melons | Michaels Place | Midos | Mouria | Mr Dallas | Notes Taverna | Olympic Flame | Orient | Paradise | Peri Heaven | Pierros | Pythari Taverna | Robin Hood | Sarakina | Seaside | Sirocco | Sizzlebang Grill | Stasantas | Steakhouse | Sunset | Taj Mahal | Tangail | Tasos Place | Tasos Restaurant | Toad in the Hole | Wok Chinese | Zakynthos | Zandos |