Zante Beaches

Laganas Reviews
---
Zakynthos Guide
---
Local Directory
---
WalkAbout

Street View Style Tours
---
Zante Maps
---
Laganas Taxis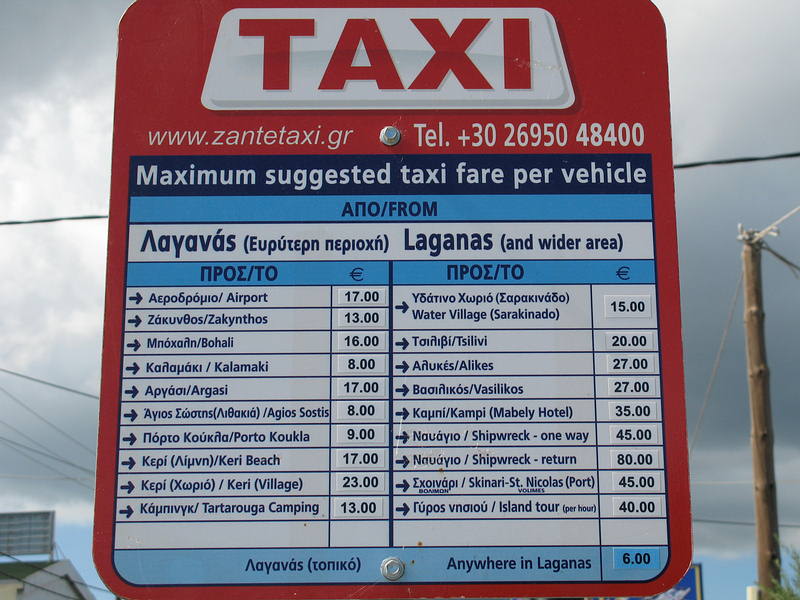 ---
Laganas Buses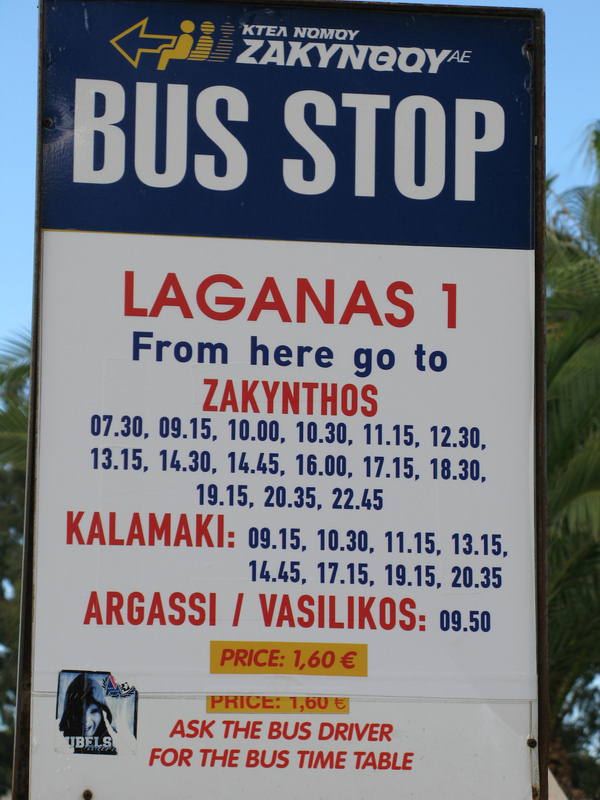 ---

+ Enlarge Map
Island

(Restaurants in Laganas)

10/10
Krystal B

Without a doubt the best restaurant and couple you will meet in Zante! Sean, Christine and their staff will quickly make you feel like a part of their family! Went into the island on our first night and didn't think twice of going into any restaurant after! Personally recommend you try the Lamb Kleftiko, by far the best meal I've had before. Before I went to Zante I thought I'd be living off kebabs and pot noodles but thank god for the Island I got lovely home cooked meals every night for a good price! Also Christine will make you the best cocktail you will have whilst in Zante! Missing them all, already! Looking to go back in September and The island will be where my friends and I will be eating!
10/10
Denis R

Visited here several times while we were here in May. Sean & Christina christened us the " Lucky Couple".

The food was fantastic, best on the Island. You are made to feel like family,

Hope to visit again next year.
10/10
Mr M
This is by far the best restaurant on the island, run by the nicest family on the island. If you're heading down Kalamaki Road from the strip, give it a go, you won't be disappointed. Excellent choice and quality of food at reasonable prices. We've been eating here every year since it opened and we have known Vasilis for 10 years, so if you do go, tell him Mr Manchester recommended him.
10/10
Lorraine M

TOP PLACE!

If you visit Laganas then you HAVE to go here. We got a take away here one night then went back for our evening meal another twice. Great food & Great Friendly service! Would highly recommend and definately be returning again hopefully next year. Loved it!
10/10
Sanjay P

This is the without doubt the best restaurant in zante!

The service was great and the food was delicious! The traditional greek food we ate was very nice and so was the italian, mexican and other food we ate during the week.

Highly recommended for the friendly and good service, delicious food, big portions and reasonable prices.

Like everyone else, you'll be back every night after trying it once!
10/10
Dave W
If your idea of a good night out is good food friendly people and a no rush attitude to life this has got to be worth a visit, went on the 2nd night of our holiday stayed the rest,tryed 1 other restaurant not a scratch on this. will be returning in September when we do we will only be eating here Shaun,Vasilis,& Christina the best hosts we have met Sorry to have left will see you again soon Dave&Rosie
Luke
wow ! wow !! wow !!!!!!!!!! we went to zante and found this fantastic restaurant !!! family run sean , his wife christina and the lovley vasilisbeis !! the food was out of this world , the most delicious we have tasted !! most freindly staff this is one place you must try , we will be back x
10/10
Susan F
We went to Greece for a relaxing holiday and I didn't like the island at all it was dirty and the people were really rude, so when we were on our last couple of nights out at the shops we were passing the Island restaurant and the guys were really friendly and offered us a free drink so we agreed! We were hungry anyway and the guys were so sweet so we ordered a meal and the food was the best ever. We were disappointed that we hadn't found this restaurant earlier cause we would of gone there every night! Every other restaurant we had been to in Laganas was horrible but The Island was delicious!!!
10/10
Sharon C
Words fail me... The restaurant was brilliant. Food was FANTASTIC, staff friendly, reasonably priced, need I say anymore - You must go, you won't be disappointed. If I could give this restaurant more than 10/10 I would - Loved it
10/10
Wendy M

went to the island resturant and its the best thing we ever did, food was great staff were brilliant. we made friends with our very own greek god who turned into our own personal tour rep, spent a whole four days on and off with mr v. recomend any body to go there, u wont be dissapointed. love to u all at the island hope to see u again soon. x x x a picture of two very sexy greek hunksx its the 15th of oct and still missing the one and only vas x

10/10
Katie K

Hello,

I have just returned back from Zante in Sept with my mate Claire, and felt compelled to put a comment on the Island Restaurants site.

The staff couldn't be friendlier and their food couldn't be nicer! Shaun made us feel very welcome and never let us walk past without giving us a hug and a big hello so 'Hello to you Shaun from Glasgow, Scotland'!

I feel quite bad as we didn't get the other guys name who was outside with Shaun alot. You'll all know who i'm talking about....he was very tall and good-looking (they both were)!!

I hope you are all well......we are missing you already!

Kate x x

10/10
Sonia P
we have just returned from laganas, we discovered the island on our 2nd night there, the staff are so friendly and welcoming they make you feel part of the family,not at all pushey,the food was fantastic and very good value for the money, we tried almost all of the menu while we were there,unfortunatley i was taken ill one evening and the staff were absolutley fabulous, they coudnt do enough for us, even taking me to a doctor, which i am very grateful for,we wish them the best of luck to their new addition of their family in jan 2008, so when strolling by drop in, i for one will miss their meals.

10/10
Phil P
We are just back from 7 nights in Laganas - Zante, the food was generally a bit of a disapointment however the Island was the exception. The place is relaxed with no pushy people at the entrance just genually nice people wanting to look after you! It was also the only place that sold decent wines to drink, its worth the walk from the main strip or beach for a good night out.

10/10
Stevie W

ive just arrived home from 11nyts in zante.. me and 7 of my mates went from the 20th of aug to the 31st.i feel obliged to leave a message about the island.to some it up,it was fcukin ace! it really was. the service was great.the food was gorgeous.the staff were amazing.it sounds like im verreacting.we came to trust the island so much,that we ate there most night.. in fact we ate a lot of early meals there also.id make sure i went back if ever i was in zante thats for sure,and if anybody is lucky enough to still be looking forward to going away this year.then head down to the island.and say hello from the manchester lads!!

10/10
Gemma M

I have to say this is the best restaurant I have EVER been to. We were drawn into 'the Island' on our first night by the lovely Shaun and had an amazing meal, the food and the service provided were so good. We decided one night to go for a change in restaurant but ended up straight back at the Island because no where else quite matched up to the exceptional times we had there. I dont think our holiday would have been the same if we hadnt gone there for our evening entertainment. This year was my first time visiting Laganas and i have already recommended the Island Restaurant to other friends that have visited recently, I cant wait to go back!! Vasilis, Shaun and Christina you will be forever firm friends, thanks for making our evenings so special, and make sure you keep in touch.

10/10
Paul C

We just got back again from Zante on Sunday night after returning from our 1st holiday there in July (this year). We had to go back to the Island to eat as this is such a special restaurant. The food and staff are the best. On our arrival this time, Shaun recognised us before we even stepped of the transport coach from the airport and made us feel like a member of the family returning. If you are going to Zante, be sure to eat here, you will be made most welcome and enjoy every bite. We are really sorry not to be able to go back a 3rd time this year, but will definately be back to see the guys next year.

Shaun if you read this - we are missing you and your family already - take care!!!

Paul & Angie

10/10
Gena P

Me and my partner came to zante in May and the first restaurnt we went to out of our 2 wk stay was Island, Sean and His loverly wife Christina were very friendly and helpfully on all of our 4 visits we had beautiful food and wines. We even went to the restrant for my 21st birthday Sean had made up the tabel with balloons and banners and canels all on the table it was very romantic and speical my parnter and Sean had planned it together i didnt have a clue about it.I would give the island restaurant 20 out of 10 if i could as i would recondmend it to everyone hopefully we will be back next year as you were very welcomeing i hope Christina got to swim in the sea in the end keep pulling them punters in Sean the kindness and freindlyness of you two made use have a wicked holiday and we have made two new friends in zante and thats you two take care cheers for the free wine hope you had a good season from Tez and Gena xx

10/10
Davina B

We have just returned from a week in Zante and spent most evenings eating out at the Island Restaurant, the service and friendliness of all the staff - Sofokli, Cristina, Cristos, Vaggelis, Vasilis and Irene. They made our holiday and we would certainly return again, the food is exellent, the menu is to all tastes but more importantly they made us feel part of their family - nothing too much trouble. We will miss them all!!! from Davina and Bev!
10/10
Ian G

I went to laganas with 4 of my mates and we ate at this restaurant every night. The service and food is amazing. This is a new restaurant which has only opened this summer so it is not yet established. Me and my mates got to know the owners really well, everyone who works there are family so they try extra hard to please you and we got well looked after everytime we dined there. gib and the boys.
| | |
| --- | --- |
| Search for Island in all of JustZante & the Messageboard | |
More Restaurants in Laganas...

Akropolis Restaurant | Albatros | Apollon | Avanti | Big Boys | Blue Sea | Blue Waves | Bocca BBQ | Bon Appetit | Bonanza | Caretta Caretta | Chevys | Cicero | Country | Cozy Corner | Delicious | Demetra Taverna | Favela | Georges Place | Giannis | Greek Islands Restaurant | Horizon | Ionian Sea | Island | KFC/Pizza Hut | Koralli | Kostas Taverna | L Frateli | La Marinara | Mamis Pizza | Marabou | McDonalds | Med Version | Medouli | Melons | Michaels Place | Midos | Mouria | Mr Dallas | Notes Taverna | Olympic Flame | Orient | Paradise | Peri Heaven | Pierros | Pythari Taverna | Robin Hood | Sarakina | Seaside | Sirocco | Sizzlebang Grill | Stasantas | Steakhouse | Sunset | Taj Mahal | Tangail | Tasos Place | Tasos Restaurant | Toad in the Hole | Wok Chinese | Zakynthos | Zandos |