Zante Beaches

Tsilivi Reviews
---
Zakynthos Guide
---
Local Directory
---
WalkAbout

Street View Style Tours
---
Zante Maps
---
Tsilivi Taxis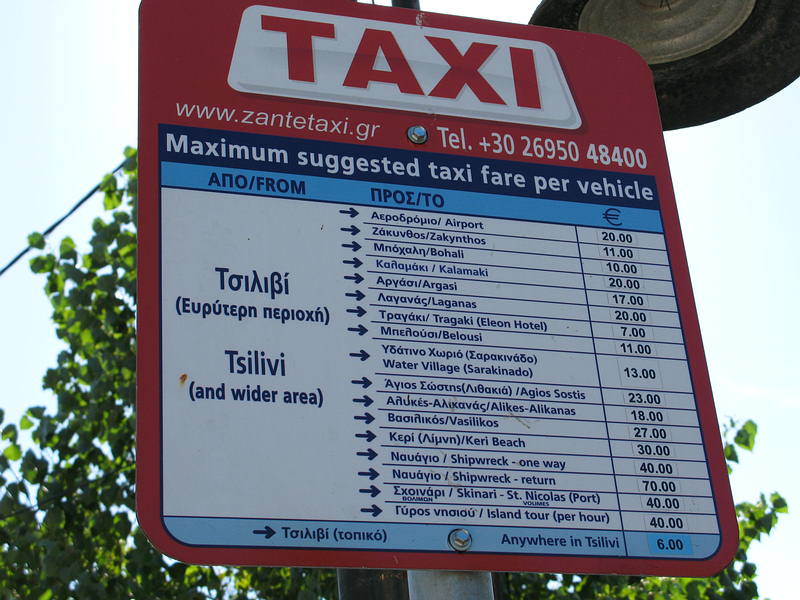 ---
Tsilivi Buses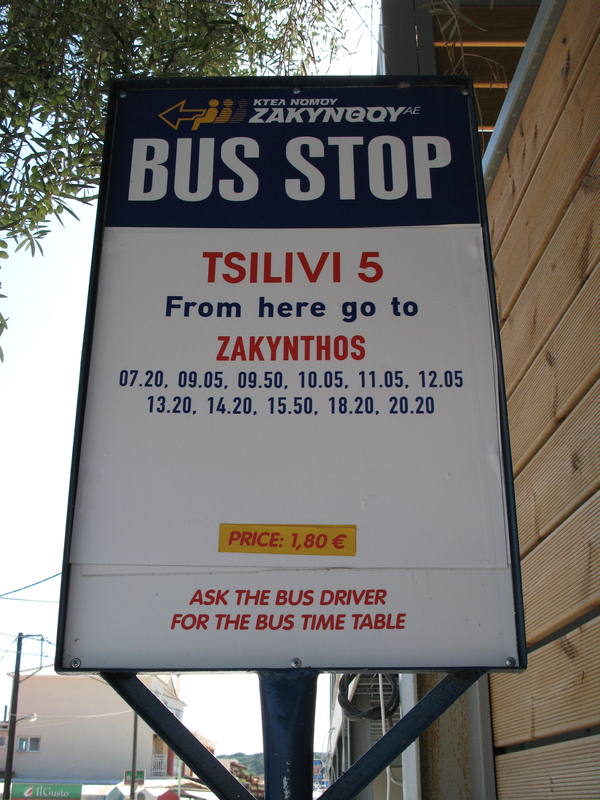 ---

+ Enlarge Map
Giorgios

(Restaurants in Tsilivi)

10/10
Lillian L
Returning to Zante this September, was there for 2 weeks a few years ago and ate at Giorgios every 2nd night, tried others but kept going back. Food and service was excellent can't wait to go back.
10/10
Theo T
A MESSAGE FROM THE OWNER OF GIORGIO`S First of all, I want to thank everybody,for visiting our restaurant, all these years.Some former clients of our restaurant, heard that GIORGIO`S restaurant have moved out and went to another place, with different name.So, I want to inform all our customers, who have been visiting GIORGIO`S and the customers, who want to visit us,that the restaurant didn`t moved out.It works with the same owner,since 2009, serves the same huge portions, with the same chef and the same staff members,except two staff members, who left.I write this message to avoid misunderstandings. Thank you so much to everybody!

10/10
Maria A
Ciao a tutti !!!! come state ??? Andrea ti sei ripreso dopo la nostra partenza ? noi pensiamo ai giorni felici trascorsi sulla vostra bellissima isola e alle belle cene consumate presso di voi....Andrea sei il miglior cuoco in circolazione della Grecia....guardate le foto e ditemi se vi piacciono, un bacio da Maria ed Olga.
10/10
Berny S

BILLY N ANDREAS we on our way lovely grub great atmosphere wonderful staff , ready for another fantastic 2 weeks in our fav place.10 out of 10 the place to eat
10/10
Liz S
Absolutely Loved this restaurant. We ate here four or five times in the two weeks we were in Tsilivi. The best food in town, try the Chicken in garlic, mushroom and white wine sauce, amazing. Pizza's are Fabulous too. Billy and his brother along with all the staff are so welcoming, friendly and eager to please. This place helped to make our holiday one to remember with great affection. Love to all at Giorgios from Liz, Fiona and Amy. XXX
10/10
Fiona H
This was the only place we returned to eat again and again and again and each time the food was beautiful!!!!!!!!! Each night I tried a different Greek meal and each time I was not dissapointed. Kids were also happy with there food and eager to return.Service was excellent, overall Giorgio's will be reponsible for making our holiday to Zakynthos a memorable one

4/10
Christine C

We went to this restaurant on our 2nd day and found the meals to be reasonable so decided to give it another try - fatal mistake. My swordfish was nice although the accompanying veg was just mush. My husband ordered the kleftiko which was cold when served and had to be returned to the kitchen. When it was re-served it didn't look much better and consisted of a large bone with a tiny piece of lamb, tiny bits of potato and unmelted feta on the top so obviously not cooked the traditional greek way.

Admittedly this restaurant is very busy so they must serve some decent food sometime. However from what we experienced the main aim is to get people into the restaurant and then you are left without attention for quite long periods. They seem to work on 'get them in for their money', never mind the service, rather than a nice relaxing place to eat with personal service. The manager of the restaurant didn't seem too concerned that we weren't happy and walked off from us when we complained!! Needless to say we didn't bother going a 3rd time. The nearby restaurants of Zeus and Nemesis are far superior and offer far better service and attention.

10/10
Kym A
Great restaurant, fabulous food, fantastic staff, thanks to all of you.
Vincent D
Hello everybody, just went home from 2 fantastic weeks at Zante. If you need the best restaurant and the most lovely brothers of Greece go to Giorgios. I love those guys and miss them.

Never meet such nice people in my life before.

We will return. Billy abd Andreas...you are great people.

Vincent de Zwaan
10/10
Jane M
just got back today from another wonderful week in Tsilivi. At my daughter's insistence went to Giorgos. I had the best meal ever, the swordfish was amazing, the garlic roast potatoes and salad. Amazing. As others posters have said try this place but do try the Greek food, it is fabulous.
10/10
Davinia W

Hey Billy, Andreas and the team at Giorgios!

You have a fab restaurant the service is great and the food is gorgeous!

Anyone visiting Tsilivi must eat at this restaurant and try the traditional Greek food,

beef stifado is lovely im not even going to attempt to spell the others just try them

you will not be disappointed!!

Hope to see you all next year!!! Take care!!
10/10
Sharon J

Hello and a big thankyou to Billy, Andreas and the rest of the team at Giorgio's.

You were all so friendly and made us feel so welcome, not to mention the fabulous food you serve. Once we had eaten your food we couldn't go anywhere else!

So, a huge thankyou and best wishes- you helped make our holiday memorable.
10/10
Lesley B
Hi to Billy, Andreas, Yannis and the rest of the wonderful staff at Giorgios. You always made us feel so welcome. All the staff are brilliant. You must try the traditional Greek dishes as they are simply fabulous! Once you go there, you won't want to go anywhere else! THANK YOU!
10/10
Katrina R

hey billy and Andreas

thanks for such a wonderfull time there in greece i hope you have a good liffe there in zante. you shall be missed greatly. miss you already we shall email you.

from katrina and mommy
Paul T

A BIG THANK YOU TO ALL THE STAFF AT GIORGIOS FOR YOUR FRIENDLY SERVICE AND SUPERB FOOD,HOPE TO SEE YOU ALL NEXT YEAR, BE LUCKY
10/10
Emma R

Visited Zante July 09 and found Giorgis so decided to take our family back there this year and it was every minute as fab as last year. The staff are brill, friendly will do anything for u and the food is superb!!! It is a must that you try here cause beleive me once u have u wont want to eat anywhere else. Thanks Billy and Andreos for the wonderful time you and your staff gave us x
9/10
Rachel S
Hi Ken, Billy and Andreas and the rest of the team are still there and as busy as ever. Daddy's restaurnt is near Blue Bird Rentals at the other end of the village and is called Nostos. It is in the old Great Dane Restaurant premises. More traditional Greek dishes served and is excellant.
Kenneth C
I have just heard a rumour that Daddy from Giorgio's has left to open his own restaurant in Tsilivi, does this mean that Billy and Andreas have left with him, can anyone clarify , and if its true where is daddies new restaurant and what is it called.

10/10
Billy S

A big hello to everyone hope you are all ok and had a nice winter.

Summer is nearly here again we are looking forward to seeing all our old and new customers.

See you all soon Billy and the team at Giorgios restaurant Tsilivi Zakynthos.
10/10
Tony S
we ate here many times the service and food are fantastic looking forward to seen you all in August 2010 special thanks to billy (aka) thomas cook ,remind me to buy all the staff a drink .Bring on august yipeeeeee
10/10
Vera G

Hello to billy andreas daddy and all the other staff at giorgios. We hope that you are all well and wish you a very happy 2010.

For anybody that has never eaten at giorgios you have missed out on FANTASTIC food we ate in here most nights of our holidays. The food,atmosphere and warm welcome from the staff makes giorgios the perfect restaurant.

Looking forward to seeing you all in the summer.
10/10
Billy S

A big hello to all our customers that have visited us this summer and previous summers. It was lovely to see you all once again.

we hope you are all having a good winter and looking forward to christmas and of course next years holiday where ever that will be!!

Take care love from Billy and the team at giorgios.
10/10
Alice W

hiya everyone at georgios, i hope you remember me i came to zante in may with my friend ellie, and my mum and dad we ate at your resturaunt a few times it was lovely! i hope everyone is doing ok, please try and get back to me, would be nice to hear from all of you, take care :) xx
10/10
Rachel M

Went to Giorgios 4 times it was fab. The food was fantastic and the best out of a very good selection of restaurants.Everything we ordered was cooked to pertection. A BIG BIG thanks to Billy Emma and the gang for making our holiday truly brilliant. Hope to see you all again. Rachel Chris and Brandon.
10/10
Debbie S

Hi to everyone at Giorgios, it was lovely to see you all on our "extra" weeks holiday, the food was superb ... as usual, the service was wonderful ...as usual, everyone makes you feel so welcome and that you are the best customer in the world, good luck for the rest of the season, and have a good winter, see you next June,

love and best wishes Deb & Barrie Smallwood
| | |
| --- | --- |
| Search for Giorgios in all of JustZante & the Messageboard | |
More Restaurants in Tsilivi...

Alkis Place | Apollon | Aris Taverna | Asian Feast | Athena | Avgoustis | Balcony | Benikos | Bianco e Rosso | Boomerang Beach Bar | Cafe Romanza | Calypso | Chinese Beijing | Contessina | Courser | Demaras | Dionisios Grill | Dionysos | Drosia | Edem | Family | Giorgios | Golden Fish | Greek Obelix | Greek Taste Souvlaki | Gyroland | Halfway House | Ideal | Il Fatto | Il Gusto | Kolovos Grill House | Koukos | Lamai Restaurant | Limanaki | Local Grill | Majestic | Marios Grill | Menir | Miami Beach Bar | Micriacropoli | Moby Dick | Mythos Grill House | Olive Garden | Olive Tree | Pieros | Popeyes | Premier | Romios | Salt and Pepper | Squid and Octopus | Stamnes | Subway | Sweet Revenge | Sweet Taste | The Brothers | The Med | Trenta Nova | Tsilivino | Valantinas Castle | Wine and Roses | Yum Yum | Zorbas |