Zante Beaches

Tsilivi Reviews
---
Zakynthos Guide
---
Local Directory
---
WalkAbout

Street View Style Tours
---
Zante Maps
---
Tsilivi Taxis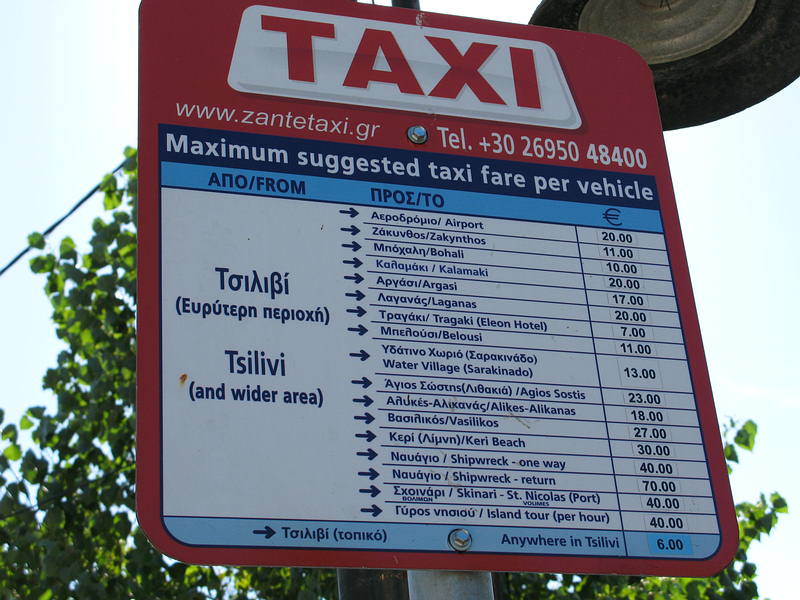 ---
Tsilivi Buses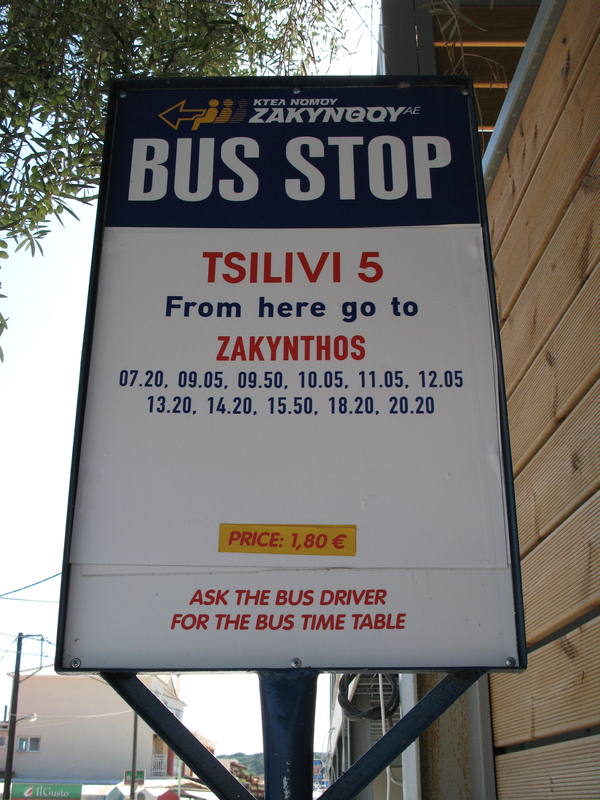 ---

+ Enlarge Map
Greek Obelix

(Restaurants in Tsilivi)

9/10
Sandie R
Visited this restaurant twice during my weeks stay in tsilivi august 2014 just returned home. George and Nicos are always very welcoming and we too are a large group in all there were 14 of us. the service is always excellent and the food was really good and enjoyed by us all. Prices are reasonable and a varied menu to suit all tastes. recommend the mezes definitely. always a good one to visit. thanks again george and nicos its is always nice to see you and enjoy the meal and a glass or two!!

10/10
Dawn C
Just returned from Tsilivi last month and as usual we visited this restaurant several times! The food is fantastic and very reasonably priced. As always, George and Nikos were welcoming and provided good food, good banter and did a great job to accomodate our large group (there were 10 adults and 7 kids!) We would strongly recommend at least one visit to Obelix. The spicy meatballs, stifado, meze and Gyros are all personal favourites- it completes the greek experience! If you want to stick to british taste - the full english breakfast or the the T-Bone steak are definately worth having. Thanks again to the whole family at Obelix. See you next year.

10/10
Ken
After spending our last three holidays in tsilivi we finally got round to trying this restraunt fantastic food at good prices,tried a meze with a few other starters one night world class. Greek cooking at its best thank you,bye the way the carafe of wine blows your brains but very tasty.
10/10
Bob +
As always, a great welcome, excellent food, exceptional company and a great friendly visit. All the family were as helpful and pleasant as they always are and the meals were well prepared and more than plentiful at a good price. Although the season had not started proper, and there were not so many bodies around, George, Nikos, mama and papa were out at all hours to make our short stay very enjoyable. Just one comment in reply to the comment from someone earlier about salad and vegetables not available, did you ask ? they are supplied in plenty. Well done once again Obelix.

10/10
David M

Finely got around to addiing our comment. We found this brill resaurant just after it opened and return there every year, having holidayed in Tsilivi for 16 yrs can highly recommend The Obelix, Good food, and run by a lovely family , Mum and Dad who do all the cooking and their friendly sons George and Nikos.We must say if you like liver ... grilled or Greek way .... its the best ever. Some years back we visited with all our family ( 12 of us ) they pulled out all the stops to accommodate us. Back again this year for 3 wks...........so see you then lads!

Dave and Lynn (you know the mad couple that do all their walking in the heat of the day.)
7/10
Christine C

Lovely people but have to say we were a bit disappointed with the meal which we had there as it lacked variety as it had no salad or veg with the main meal.
10/10
Derek F
same as ever obelix what a brilliant place to go to for food, nikos and george very nice people and the rest of the family. why should i go somewhere else with a place like this. if anyone wants lovely food obelix is the place to go.
10/10
Bob +
Had another week in Tsilivi at the end of May. Visited Obelix on lots of occasions and were greeted with the same friendly welcome as in the past. George and Nikos did everything they could to make our meal times relaxing and enjoyable, Mama and Papa did their usual excellent variety of meals. Nothing was too much trouble and made our stay even more enjoyable. A visit to Obelix is a must to anyone on holiday in Tsilivi.
8/10
Paul N
Would just like to thank Nikos and family for a wonderful meal on our last night in Zakynthos. When they found out it was our honeymoon they gave us complimentary cocktails and a bottle of fizz. They are so lovely and Nikos said I looked like a chubby Lionel Messi. Honestly had so much fun and the food is fabulous. Definitely would recommend you call in at Obelix if you're in Zante. Thanks so much guys! Paul & Michelle.
10/10
Gary T

this was our second visit to tsilivi and have visted many restaurants on our stay but must say this is the best greek restaurant by a mile. the food is excellent and the family who run the restaurant are very friendly and have always made us very welcome.

a big hello to nicholas and george , thanks again for all the delicious meals and for giving us some lovely memories of our honeymoon. Hope to see you soon and have a great summer.

Gary and Lindsey

10/10
Chris S

Just got back from our second visit to Tsilivi this year and Obelix is just as good as ever.

Can't understand the comments about the worst meal in the resort!

We had breakfast there a couple of times and an evening meal as well when the place was full and the food and service were excellent.

The lads told me that they may be moving next year to the Camelot Restaurant as there is more passing trade there. They weren't sure whether they were going to call the new Taverna Obelix or change to a new name

10/10
Bob +
We were in Tsilivi August 19th and spent a lot of our time in Obilix. Again the atmosphere was friendly and professional with all staff working like Trojans to nearly full seating most nights. Food preparation and service were excellent, and as we were a party of 22 having our anniversary meal, and all other tables full, George and Nikos, and don't forget Mama and Papa in the kitchen, managed extremely well. Breakfast and set menus great value, definitely well worth visiting.
10/10
Haley Y
Writing from tsilivi and to our friends at Obelix, we have such a fantastic time at your taverna. Your food is FANTASTIC!!! and the company could not be any better. Would recommend to anyone visting to try it. The owners are amazingly friendly (love to chat at the end of a night) and wonderful dancers and so patient with those of us that have no rythem.
Can't wait to return!!

3/10
Simone R

have to say this was the worst meal we had in Tsivili. Staff are not so friendly, only two of them, the place was dead! not a good sign. the food was of a good standard though, just got more staff and this place will be great. the girl on the door when we was there is so friendly though.
10/10
Chris S

The best breakfasts in Tsilivi!

The other meals are great as well, try and visit on Greek Night- over two hours of entertainment.

Friendly staff who know all there is to know about the area, nothing is too much trouble.
10/10
Bob +
Good family run restaurant. Meals excellent, especially breakfast. Last visited May 20th, will be back in August same time as his Greek dancers, well worth a visit.
10/10
Cheryl M
We spent our first evening at the Obelix Restaurant and our last, the only restaurant we really wanted to go back to, the others were good but not as good, the food, service and the atmosphere were brilliant. Very friendly and lovely people. 10 our of 10.

Cheryl & Kevin Maynard also Christian, Summer, Nicky, Stuart and Miller.
10/10
Gary T

Hi Nikolas and George,

We just wanted to say we had a great time in Tsilivi and had fantastic meals in your restaurant. We will be recommending it to everyone we know who will be visiting Zante.

Thanks for all your hospitality we will definitely be coming back again.

Take care and hope you have a great summer.

Gary and Lindsey (the girl with the socks lol)
9/10
Eamonn S

How can you rate something you aint tried??

I can however......

Great food, service and atmosphere



1/10
Ryan A

never went here during my 2 weeks in Zante over 1st 2 weeks of September 2009 as guy was to desperate on the door to get you in every night, even to the stage where he would cross the road to try and stop you from walking off

May well be a nice restaurant but until they remove the guy on the door or replace him with someone less pushy i won't be going here next year
10/10
Derek F
what a brillant restaurant for food and drink. george and nikos are brillant waiters,sorry people as well.
Billy R

Our favourite restaurant overall in the resort. The food is fresh and superb quality. The service is friendly and exceptional. A great variety on the menu makes this one a winner
10/10
Indi B
Ate twice at Greek Obelix.. delicious food - great for veggie/ vegans as well as carnivores.. Nikos and George very welcoming, friendly and fun. 'Greek night' was excellent with fantastic dancing to watch and get involved in (watch the traffic!) Will def go back there if we return to Zakynthos.

10/10
Sacha B
Its our favourite resturant in Zante. My friend katrina, my sister micole and i almost going there every nights. Nico always made us feel welcome. Everytime when we walk past Obelix, he always come out and say hello to us.. the food was delicious!

We all miss there... Hope you all doing well... Say hello to everyone, Nick, Chris and the family... Hope see you all soon. Sorry we didnt come this year. maybe next year hopefully.. I am going to rating 10/10 because its the bestest resturant in the town and we all enjoyed being there...

And 10/10 for Nick the bestest waiter than all of the resturant
Senzen Z
What a great restaurant!

You should try Nico's coctail Sex in the kitchen.
| | |
| --- | --- |
| Search for Greek Obelix in all of JustZante & the Messageboard | |
More Restaurants in Tsilivi...

Alkis Place | Apollon | Aris Taverna | Asian Feast | Athena | Avgoustis | Balcony | Benikos | Bianco e Rosso | Boomerang Beach Bar | Cafe Romanza | Calypso | Chinese Beijing | Contessina | Courser | Demaras | Dionisios Grill | Dionysos | Drosia | Edem | Family | Giorgios | Golden Fish | Greek Obelix | Greek Taste Souvlaki | Gyroland | Halfway House | Ideal | Il Fatto | Il Gusto | Kolovos Grill House | Koukos | Lamai Restaurant | Limanaki | Local Grill | Majestic | Marios Grill | Menir | Miami Beach Bar | Micriacropoli | Moby Dick | Mythos Grill House | Olive Garden | Olive Tree | Pieros | Popeyes | Premier | Romios | Salt and Pepper | Squid and Octopus | Stamnes | Subway | Sweet Revenge | Sweet Taste | The Brothers | The Med | Trenta Nova | Tsilivino | Valantinas Castle | Wine and Roses | Yum Yum | Zorbas |