Zante Beaches

Kalamaki Reviews
---
Zakynthos Guide
---
Local Directory
---
WalkAbout

Street View Style Tours
---
Zante Maps
---
Kalamaki Taxis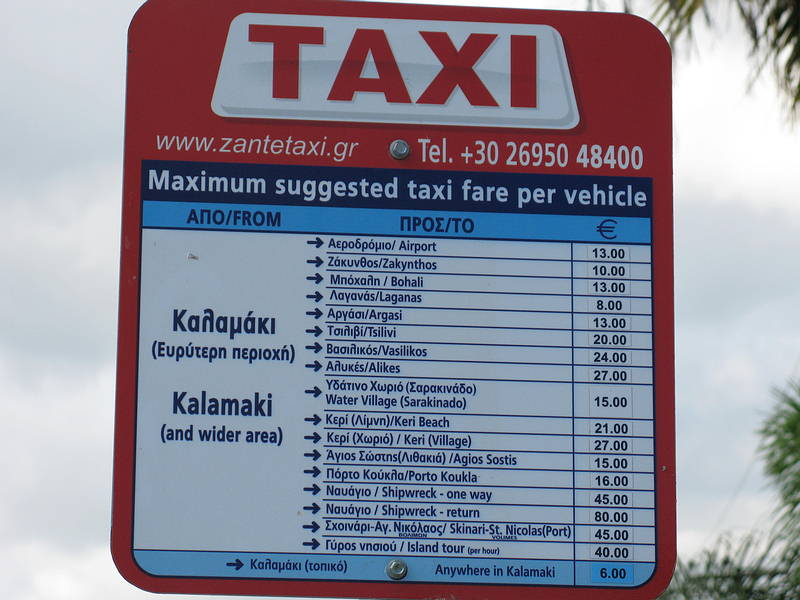 ---
Kalamaki Buses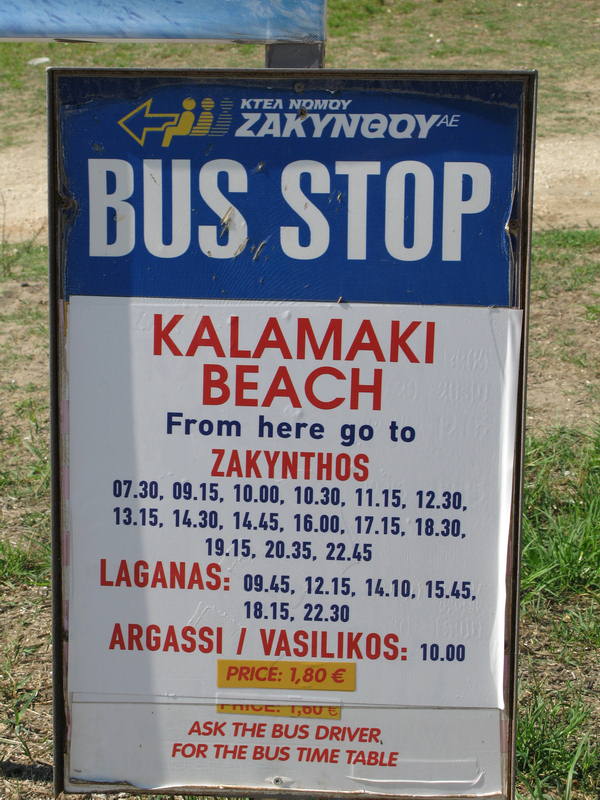 ---

Therapia

(Bars in Kalamaki)

10/10
Jackie R (July 25, 2009)
Just got back from Kalamaki an already missing it Therapia cocktail bar armazing so relaxing you must visit it. Steve is such a great host an good company an Rozs choice of music great but Dennis B52 cocktail was something else my Stuart loved it cant wait to come back love you all. Here is a couple of pics.

Best Wishes Jacqui,Stuart an Scott xxx
10/10
John B (January 12, 2009)

Spent 3 weeks in Kalmaki in August 08 and every night at Therapia :) had my 50th on 7th and a very late night + free champagne Dennis Steve and Roz can not thank them enough the best chill out bar ever if you are going to Kalmaki you must stop here for a peaceful chilled out cocktail made with the best ingredients and professionally made by Dennis I will be back in Kalmaki on 5th July so please have my Pina colada ready about 9pm :)

all the best Mr John & Francesca
10/10
Val G (September 28, 2008)

Hi We did make it to see you but Roz you wernt there never mind we saw Dennis and he made us some lovely cocktails anyway as always well chilled out in your bar nice music and lovely cocktails
10/10
Karen M (September 14, 2008)

Miss you guys already and of course my Black Russians ha ha. We will save like crazy for next year, fingers crossed.

Take care you guys

Karen x
10/10
Phil B (June 02, 2008)
Great bar, fantastic cocktails and great host. Keep up the good work.

Phil and Lou

10/10
Cathie T (May 06, 2008)

Hi there Roz and Sakis have just found this site and wanted to let you know what a fabulous place therapia is all your worries were unfounded as reading the comments you have both been a great success with the tourists. We are looking forward to seeing you both again when we come on the 22nd of may

We are looking forward to your wonderful tapas again and of course seeing you both love Cathie and Jacqueline xxxx
10/10
Ian M (September 28, 2007)

Stayed for two weeks - 6 nights in Therapia. Great atmosphere, plenty of time to chill and chat. Great service - its a shame its not like this here in the UK. Lovely, genuine real people.

Thanks to Ross and Dennis for making us feel so at home.

Bob and Ian
10/10
Laura C (September 26, 2007)

Just got back from a week in kalamaki and promised to add a review about the fantastic Therapia. my friend and i visited lots of bars while on holiday but this was without a doubt our favourite. great decor, brilliant atmosphere and the owners make everyone feel so welcome. the cocktails are fab, the music was spot on (for our taste...very 70's 80's etc...) and the free shots in between certainly went down a treat... if you go to kalamaki Therapia is a must.
10/10
Val G (September 24, 2007)

Hi gang well as i said last week WHAT A GREAT IDEA !!!!! This is just right for chilling out and enjoying good music not to loud and NO TV !!!! Thank you for making us welcome and the cocktails were fantastic Zagis Yammas!! wish we could have stayed longer to try them all well maybe next year then and the liquer coffees were spot on too ! Misssing you already

10/10
Clive B (September 22, 2007)

Well where do I start....... Therapia has to be one of the best places in Kalamaki to just go and chill in the evening. what with the music at just the right level so that you can actually hold a conversation without having to shout, the warm friendly welcome and of course the added bonus of the mosquito control.

Roz, Dennis and Babi made both of us feel at home from the first time we set foot in the place and needless to say that we went back night after night.

Therapia is up the top end of the main Kalamaki Road, it is well worth taking a stroll up there and try one of their Mojitas or any of the other 20 odd cocktails which Dennis expertly makes and not forgetting having a laugh with Roz.

We will definately be seeing them all next year.

Keep up the good work guys, missing you all big time already

10/10
Kirsty M (August 17, 2007)

You will not be disapointed here at the Therapia. It is a place where you can watch the world go by with a cocktail in your hand! Everything is great at this bar . The owners here are very friendly, Ross and Dennis (Who you may know from the Taverna Tesoro over the last years). The Cocktails here are to die for (But very STRONG!!) and are mixed by Dennis who is a Professional Cocktail Barman, and they also serve food, Which are only snacks but they do fill you up. They serve tapas, meze and antipasti which are all wonderfull. I would recommend the potatoes in tomato as they are very nice.

You will have a great time at this bar, chilling out.

Have a great end to the season.

Well Done with the work.

It is depressing to be back in England!! See you all next year.

Yiannis, alison & kirsty

10/10
Chris L (July 17, 2007)

Oh Therepia, Our evening haven in Kalimaki. What a Unique venue! Stylish, Sophisticated and friendly. As others have stated the cocktails are a different class, as Dennis actually takes pride in each one served. We couldnt believe that people thought that 4 euros per cocktail was expensive??!! The decor of Therepia is just condusive to relaxation and a good night's fun. There's no big screen tv, no karaoke, no bingo etc. Roz is also on hand with her delicious tapas and Meze for those who become a bit peckish. So if you are looking for a classy night out where you can simply relax with a truly beautiful drink and watch the world go by, head straight for Therepia and have one of Dennis's Mojitos.

Chris & Susie.
10/10
Mark W (June 19, 2007)

great bar, nice cocktails, just the place 2 chill late at night.also thanks for all the coffee

thank you,mark and june

10/10
Jayne S (June 12, 2007)

Therapia is a brilliant new bar opposite the supermarket just along from the taxi rank, underneath Panorama Restaurant.

Roz and Dennis are brilliant hosts. They are both welcoming and friendly. Proper wine glasses as well!!

The decor is lovely, with nice comfy sofas and a really relaxing atmosphere with funky music in the background.

They also have a great selection of tapas, meze and antipasti which is great if you don't particularly fancy a heavy meal. The patatas bravas was a personal favourite of mine and is enough to fill a hole.

Thanks to Roz for your brilliant translation skills for Nikos and I. We're still in contact by telephone although the conversation isn't great. I've bought a phrase book and am brushing up on my Greek, so by October I should be fluent (not!!).

Good luck for the summer and I hope to see you both in October

10/10
Mary M (June 11, 2007)

If you are looking for somewhere you can relax, enjoy an excellent choice of drinks and some really lovely food, this is the place for you. Roz and Sakis made us very welcome and set the mood for enjoyment; no hassle, no rush, and a great atmosphere.
10/10
Andrew S (June 01, 2007)

Just got back yesteday and promised to let everyone know. Excelet bar freindly poeple looked after us. Big thank you for the cocktails and nibbles, also excelet music in the background. Shame about the weather!!. Thats something even they couldn't sort, but did try!!
10/10
Anne S (May 30, 2007)

If you walk along to the end of the road past down under,sophias etc its across from sugar reef.It use to be Absolute.Its so nice there.
10/10
Anne S (May 28, 2007)

What a lovely bar.Roz and Dennis are great.Magic cocktails in lovely decor.The food Roz makes is great nice tapas etc.Lovely place to chill or listen to music.Good luck for the future
10/10
Alex (May 16, 2007)

This great new bar is exactly what was missing from Kalamaki-it offers a relaxing and romatnic atmosphere along with good company from the owners Sakis and Roz! The food is great-you can choose from a wide selection of meze plates and is really good value. A great evening-not to be missed!
| | |
| --- | --- |
| Search for Therapia in all of JustZante & the Messageboard | |
More Bars in Kalamaki...

Alexander Bar | Antonis Pool Bar | Apollon | Bad Apple | Big Als Beach Bar | Black Pearl | Cave Bar | Cavo Doro (Akis/Alisons) | Cavo Doro Bar | Cronulla Bar | Drunk Corner | Iguana Bar | Look Up | Melon Bar | Mojitos | Oasis Bar | Oceanic | PnP | Red Tail Cafe Bar | Rose n Crown | Scorpio Bar | Shamrock Irish Bar | Sofias Pool Bar | Venue | Why Not Bar | YoYos2 |