Zante Beaches

Alykes Reviews
---
Zakynthos Guide
---
Local Directory
---
WalkAbout

Street View Style Tours
---
Zante Maps
---
Alykes Taxis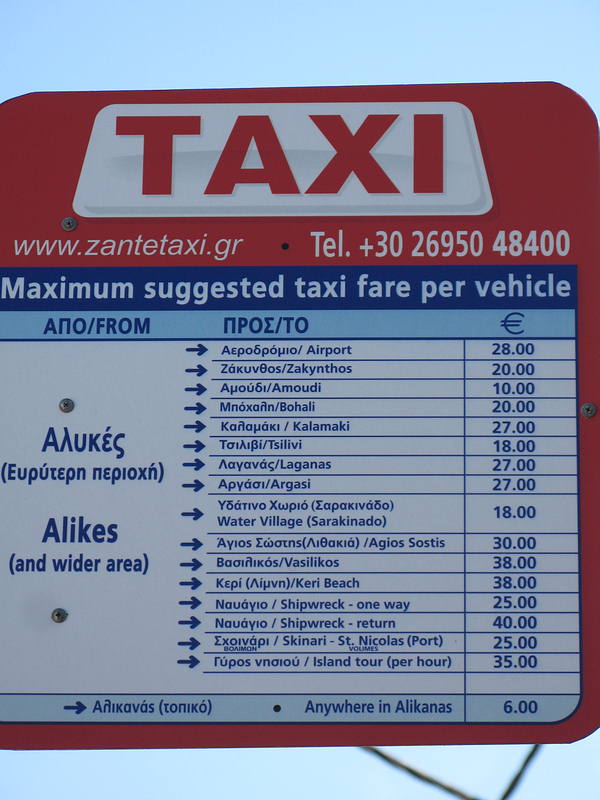 ---
Alykes Buses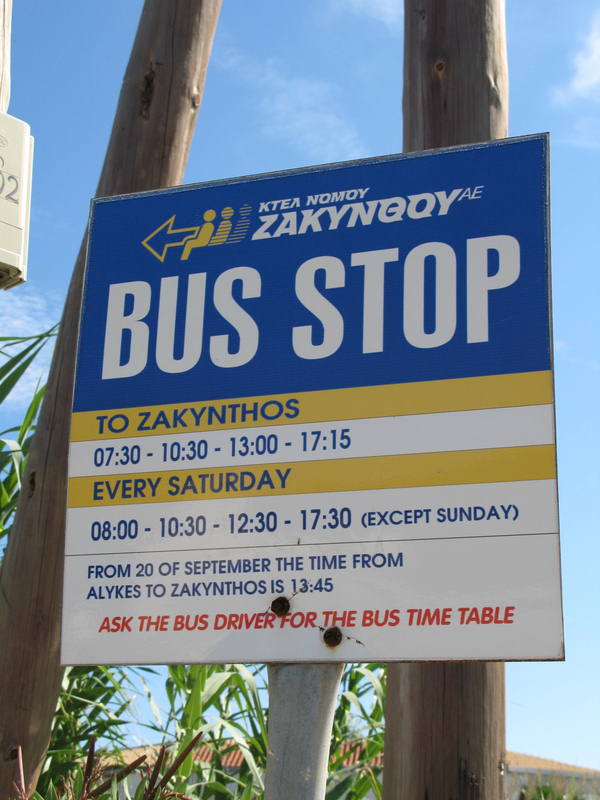 ---

Olympic Kitchen

(Restaurants in Alykes)

10/10
Annie K (August 20, 2009)

Beautiful restaurant, lovely plush comfortable seating in the back. Aircon and the nicest bathrooms ever Menu is extensive, and the food excellent. It is more expensive than other restaurants, but worth it. We ate there three times in seven nights. Gorgeous lemonchello on the house, when settling the bill. A nice touch.
10/10
Liz F (August 29, 2008)

We ate here twice this year and have to say the place is lovely, fully air conditioned and very swish. Both of our meals were excellent and the lemon sorbet is to die for, this is a more expensive restuarant than most but is definately worth a visit.

Also, the toilets in here are spotless and probably one of the best loo's I have ever been in, very modern and in keeping with the restaurant itself.
10/10
Andy S (August 22, 2008)
was reccomended to eat here by a friend and it didn`t disappoint. Booked our table the day before as it gets very busy and we were rewarded by a great position in the restaurant. Fully air conditioned, service was great, choice on the menu was exceptional. You could choose to spend a lot or a little there was something for every budget! We opted for lamb and grilled salmon and both were excellent! Would definately go again!!!

9/10
Unbilotitled (October 22, 2007)

walking past this resturant you may be fooled into beliving its for the higher class people who look down there noses at us lets say normal more human people but dont be as its a very friendly place and extremely reasonable, in fact i agree with othere where they say this was suometimes the cheapest night out even with 3 courses unbeliveable!! the food is great specially the beef stifado and the scampi, very nice surroundings feel like ur in a totally diff place, service is very good can be a little wishy washy but it does get busy and everyone wants to be pleased so it is hard. but all over its worth going
10/10
Wayne S (October 05, 2007)

A1, i have been on this island for many years and this is a highly recommended restaurant. From the service to the surroundings to the food and not forgetting the price. Well worth a visit even if you are staying in another resort, take a trip, you will not be disappointed.

1/10
Joanna F (October 01, 2007)

The only reason I can think that the surroundings are so comfortable in the restaurant is to allow you the comfort of sitting back in aghast of the abject rudeness of the manager. We went to the Olympic this year for the 4th time in as many years and it had always been my favourite restaurant until now. We waited 20 minutes to even been seen and then waited over an hour and a half for our main course. When the food finally came it was overcooked and cold. When we attempted to complain we were then met by a tyrade of abuse from the owner who told us that if we wanted microwave rubbish food to go to another restaurant. He then further pointed out that we knew nothing about fine food or cooking and that he had been in some of the finest restaurants in the world and obviously we hadn't. He then asked us if we wanted to phone the "tourist police". As a person who has worked for one of THE BEST hotel companies in the WORLD and been to some of THE BEST RESTAURANTS in the world I can only say that on your next trip to Olympic you should perhaps ask the Manager to max your meal for 30p!!!

10/10
Claire E (September 13, 2007)
Bobby once again you have excelled, loved the new additions to the menu those deep fried lollipops were to die for though they still don't quite beat the mushrooms a la creme!
We have been using The Olympic for a long time now (before it was refurbished) and we just can't fault it. We have never has a bad meal or poor service yet.
Understandably Bobbie struggles to remember names but what a lovely touch when we book we are written down as friends!
As previously stated prices are not that much more than anywhere else but the standard of the food is!



5/10
Karen N (September 09, 2007)
Not sure what they are trying to acheive here. Beautiful contemorary furnishings, humidor, cases of wines along the walls, and the only place in town with air-conditioning. The experience was quite different. Aircon was underperforming so we were locked indoors with no air, food was either fantastic or rubbish depending on what we ordered, service was a JOKE - we could not even get a wine list - we were offered "red, white or rose". It took the barman three attempts to get me a vodka martini. Do not be fooled by the appearance - expensive night out and a waste of time.

If you want a swish evening out - go to the Thalassa Fish resaurant for a beautiful location, right on the beach, and excellent, high quality food.
Katie G (August 22, 2007)

I know what you mean Panagiota!!! The mirrors on the doors...not such a good thing hehehe!!!x
10/10
Panagiota V (August 19, 2007)

Not traditional greece but worth a visit for if you want to dress up and go out on a special night. Still serving greek food but then offering alot more besides. Air conditioned restaurant with all the trimmings.

Make sure you book first though as its always packed. Prices are only about 50 cents more than the tavernas so not over priced. Beautiful food and the deco is fantastic (though i dont like to mirrors on the toilet door - those who have been know what i mean ha ha!!) Staff are friendly and service is very good too.

Really nice if you fancy something special. Really beautiful place serving beautiful food.
10/10
Lindsay T (July 28, 2007)

Very swish, not trad Alykes but v nice, v lovely food
10/10
Katie G (July 17, 2007)

I have to agree with Sue..we have always found that, for what you get, the Olympic restaurant is quite resonable in terms of its prices. The restaurant is lovely, the air con is amazing on a warm night and the food and service is top notch. Keep doing what you're doing Bobby! Its now 5 weeks and counting...and i'll have the meatballs please!xx
10/10
Sue L (July 09, 2007)

I dont agree that it costs more, we had some of our cheapest evenings out in this place. It was just devine, the service was amazing, the quality of food was lovely, the loos are lovely and clean it is all air conditioned which was a blessing in the heat and I recommended it to some people in our apartments and they agreed that it was good value for money and a really nice night out. The Creme Brulee is to die for and the Yoghurt with Honey.
6/10
Michelle H (July 01, 2007)

Good food and surroundings however you certainly pay more in here than the you would in the surrounding restaurants.

We found the Ambrosia and the Relax Restaurant much better value for money . Also give the Red Dragon a try for a good Curry or a Chinese

Michelle
10/10
Katie G (June 18, 2007)

Can't wait to come back to Alykes and to The Olympic. Bobby sure knows how to run his restaurant and it is absolutely brilliant ...The Meatballs are to die for!! I have virtually the same thing everytime we go..keep saying to myself that i should try something new but everytime i get there, i find it hard to change my mind!! 9 weeks and counting...
9/10
Dave T (June 08, 2007)

Excellent food. The Olympic is a better class of restaurant to your regular place and the food and service show this. The prices are a little more than average but you will see the difference. 9/10 because there is always something to improve.
10/10
Ian D (May 17, 2007)
Just back from Alykanas - visited the Olympic on our 2nd last night unfortunately - Superb food , excellent service and even air conditioning. We will be back in August and are already planning our meals !!!!
10/10
June S (March 21, 2007)
we have eaten here many times the menu is varied and we have enjoyed many good nights here, you always receive a warm welcome we cant wait to be back there this year
| | |
| --- | --- |
| Search for Olympic Kitchen in all of JustZante & the Messageboard | |
More Restaurants in Alykes...

Akrogiali | Al Fresco | Anatolikos | Apollo | Asteria Restaurant | Dennis Diner | Fantasia | Fidelio | Koukounaria Taverna | Maestro | Mediterranean | Paporo Beach Bar | Paporo Restaurant | Paradise | Paradosiako | Paulos Corner | Piccadilly | Pie Shack | Pita Break | Ponderosa | Potamis | Relax | Taj Mahal | Terrace Coffee Shop | Vineleaf | Zorbas |