Zante Beaches

Argassi Reviews
---
Zakynthos Guide
---
Local Directory
---
WalkAbout

Street View Style Tours
---
Zante Maps
---
Argassi Taxis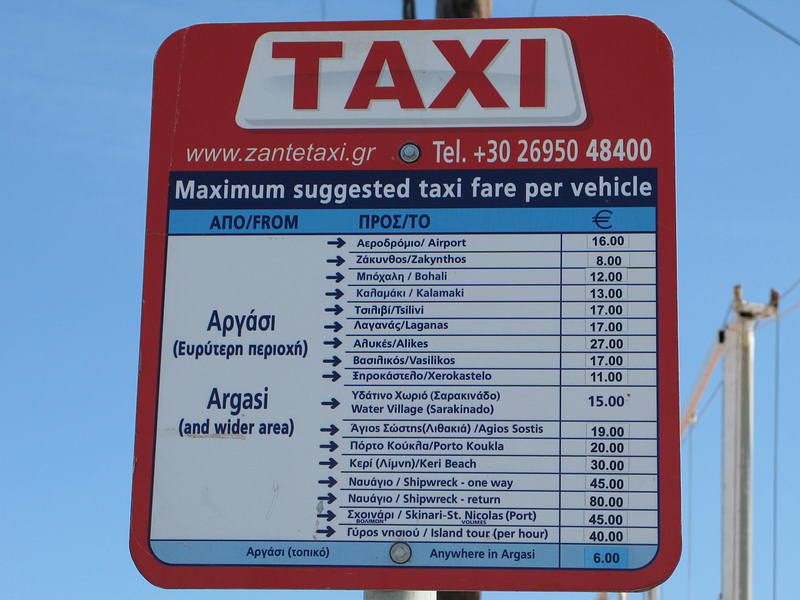 ---
Argassi Buses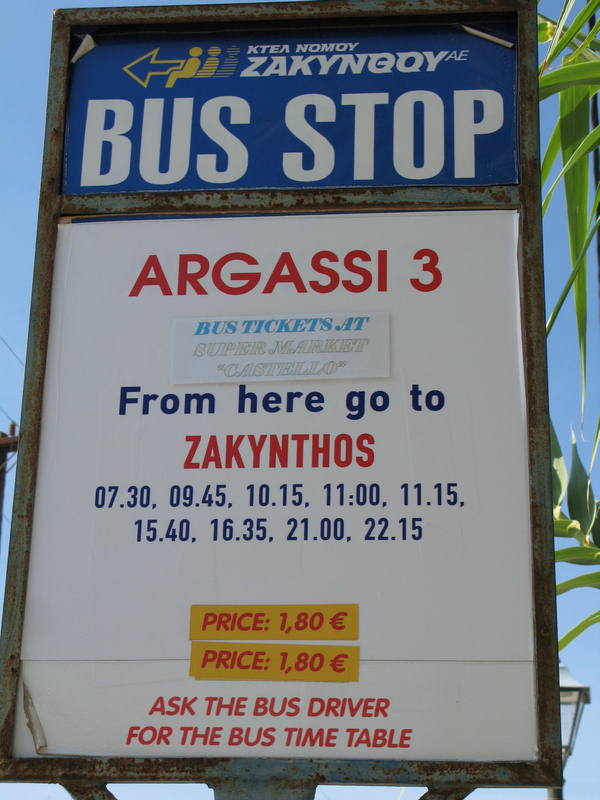 ---

Rossis Place

(Bars in Argassi)

Lee geordie Gent (August 27, 2014)
Addhi rossi mate how are you remember me geordie lee from a few years ago bender
10/10
Julie B (October 15, 2010)
Get the white wine and bacardi ready!!!! See you next Sunday!!!! Not brining TJ as he has gone to a new school and has different half term.Love from Julie, Wendy and Archie xxxx
10/10
Catherine F (September 11, 2010)

Nessy, John and Rossi,

Thank you for a fantastic holiday, cocktails, the craic, and much needed laughter!

Good luck with the wedding and safe journey back to Melbourne...

Big hugs

Mary and Katerina x
9/10
Dave R (August 18, 2010)

Our favourite bar in Argassi. Friendly and efficient service. Good for TV sports or simply chilling.

Decent breakfasts, too.
James W (August 14, 2010)

rossis place is the nuts. had some great times there
Julie B (July 24, 2010)
hi rossi and co. just to let you know we will be back for the last week of october! can't wait to see you all. lots of love, julie , wendy, archie and tj xx
10/10
Jo B (June 18, 2010)

hi rossi vanessa john (my flirt buddy) sophie and malcolm(who kept me from starvation) missing you all already, cornflakes for breakkie no rolls or sausages an egg.cant wait to see you all again. when i hear a bell i'll drink a shot. luv ya all. alex you hang on at school x

jo and allan xx
10/10
Julie B (June 11, 2010)

hi guys!! home safe. thanks for a wonderful holiday. love and miss you all. what's the weather like at the end of october???? thinking we might come over then!!! loads of love, ju, wendy, arch and tj xxxx
10/10
Mel B (February 07, 2010)

hey guys,just want to say hi to vanessa,carmel,malcom and to sexy Rossi.I can't wait to soak up some sun and loose my mind with Rossi's amazing cocktails, without a doubt the best bar in argassi!!!!!!don't forget Guys you always have a friend at Rossi's place!!!!see you in may xoxoxo
10/10
Kevin C (January 02, 2010)
rossis place is great so good spend far to much time in there drinking and having a giggle and standing next to ross makes me look slim
10/10
Lucy K (October 23, 2009)

Great pub - you only go in for an orange juice and you manage to spend the whole day in there drinking cocktails and beer - Rossi is one hell of a salesman!!!
10/10
Pauline C (September 04, 2009)

Travelled to Argassi on August 8th, 09 by August 9th, we hooked up with Ross in Rossis Bar and for the week we received the best of hospitaility!! Great spot, all types of sport, excellent music!!
10/10
Susan R (August 02, 2009)

We are coming to Argassi on 27th August for 2 weeks. Really looking forward to spending many afternoons and evenings in Rossis Place watching footie and drinking beer and cocktails. One of the best pubs in Argassi! If you haven't visited Rossis Place, you're missing out!! See you all in August.

Susan, Julie and Claire from Scotland.
10/10
Rebekah M (July 10, 2009)

have literally just arrived back from argassi and absolutely loved spending time in Rossi's place. it was amazing. Big hello to Vanessa she is amazing and so friendly and to Rossi himself - top guy!! Pete who works behind the bar is a star - dead sweet and a decent guy. me and my fella had the best time there. hope to come back next year!! will miss you guys soooo much
10/10
Julie B (June 23, 2009)
Hi to Rossi, Vanessa, Nettie and Carmel.

Thanks for a wonderful time. Hope to see you all again next year. Love from Julie, WEndy, Archie and TJ xxxx
10/10
Stephen H (June 11, 2009)
hello 2 staff at rossis place esp. vanessa had wonderful time playing with cocktails! wish i could have stayed longer still hope 2 be back next year steve from luton

10/10
Amy S (July 24, 2008)

Ellooo everyone at Rossis Place..!

Been back a week now and im missing zante soooo much.. Knew i should of stayed out there and worked haha..!

The aussie bar we went in a few times and it was really friendly n that they always say hello even if your not going in there lol and they've got the best PR - Stu the Essex boy hehe

((the one in the picture))

They officially do the best cocktails and its all down to the barman i fink his names Matt sorry if im wrong lol..!

Hopefully im coming back out here if not September then next year,, yes i know it will be like the 800th time but who cares i love it here!!

See ya soon I hope!!

xXx xXx

10/10
Martyne K (July 21, 2008)

We lived in Rossis Place every night. Tried to win the the quiz a few times no luck. Rossi, Matt, Stu and the rest made u feel welcome. If there isnt a cocktail on the list u like Matt will make whatever u want, what he doesnt know about cocktails isnt worth knowing. See u all next year guys.

martyne n del
10/10
Ryan D (January 10, 2008)

Hi GUYS!
Me the missus and our son leo had a great time here in september. Theres a huge selection of draughts and LOADS of cocktails (Which my wife loved) Any Smith or guinness drinkers will not be dissapointed here as it tastes the same as in our local in barnsley.

Kenny and Rossi provide great entertainment and i also had the best fry up of our holiday in this pub!TWO THUMBS UP

!
10/10
Alex D (January 10, 2008)

Absolutely loved this place it made our holiday!! Hello to Rossi, Phil, Karla and Kenny!! (Comments about kenny are hilarious - the little stud!) We came here every day for two weeks and anybody from up north will feel at home here with staff from manchester and sheffield. Rossi is a huge man U Fan and watching the league with him is top.

Can recommend this place to anyone, definately one to visit.

10/10
Joanne L (November 07, 2007)

Me and my boyfriend Ady, went in Rossi's nearly every day, great atmosphere, Rossi is ace, always waves and says hello whether you go in or are just walking past, very welcoming. We fell in love with Max the pub dog, he is great and I have lots of photos, if you go to Argassi you will definately bump into Max (black with a red collar) he goes everywhere. We went in to watch some of the football matches, Rossi gets so into it, its great to watch him. It is like having a drink with your mate, end of season and you would't know, he is still enthusiastic about making your visit, one to remember. Definately recommended and next time we visit, which hopefully will be soon, we are trying one of Rossi's Aussie Breakfasts, you have to be hungry cos they are massive.

Amy W (November 06, 2007)

OMG he sed that 2 me too!!!!!!!!!!

and asked me to come bk and marry him

at first i propa fell 4 it and fort he reali did mean it..but now i feel sooooooooooooo used!!!! on my last nyt he was sooo sweet and told me he loved me and kept hugging me and trying t kiss me

have u got msn jade???
10/10
Cattttt:d S (October 30, 2007)

keennny i misss you baby

love the callls :d

emm hope your having a fab time over there try come over for your bday okay baby

rossis was amazing thatnks for making my holiday:d

i loooovveyou kenny

x
10/10
Holly M (October 19, 2007)

What can i say guys. I love this place and will always be back Theirs always an atmoshere here. You will always have a friend at rossi's place

Take care have a nice winter yai mas x x

Holly

Maybe i will see you on my next hoilday there i do not know when i can not tell you when i can get the time off work but ill text you.
10/10
Andy C (October 16, 2007)

Rossi's rules.

Great place to start and end an evening

Good food, great cold beers and AMAZING cocktails (even if the AFTER8 looks like snot).

Thanks to Rossi and Kenny the cocktail king (oh yey, itsa nice), hope to see you again next year.

Andy

PS - Hope the photos came out okay
| | |
| --- | --- |
| Search for Rossis Place in all of JustZante & the Messageboard | |
More Bars in Argassi...

Apollo | Artemis | Avalon | B52 Bar | Beer Academy | Castello Beach Bar | Dimitios Beach Bar | Island Club | Jungle Bar | Kiss Bar | Legends Bar | Locanda Cocktail Bar | Magic Mushroom | Mind the Gap | Molly Malones | Notos | Remezzo Beach Bar | Waves Snack Bar |