Zante Beaches

Argassi Reviews
---
Zakynthos Guide
---
Local Directory
---
WalkAbout

Street View Style Tours
---
Zante Maps
---
Argassi Taxis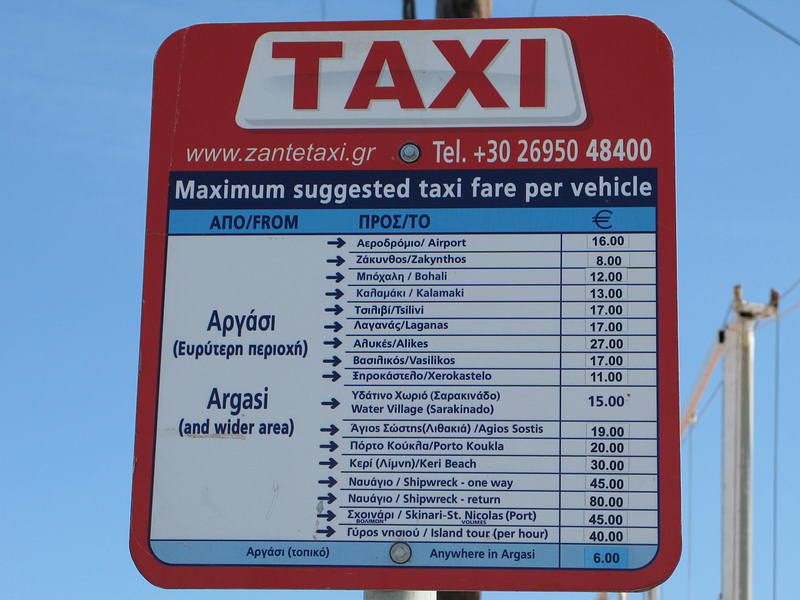 ---
Argassi Buses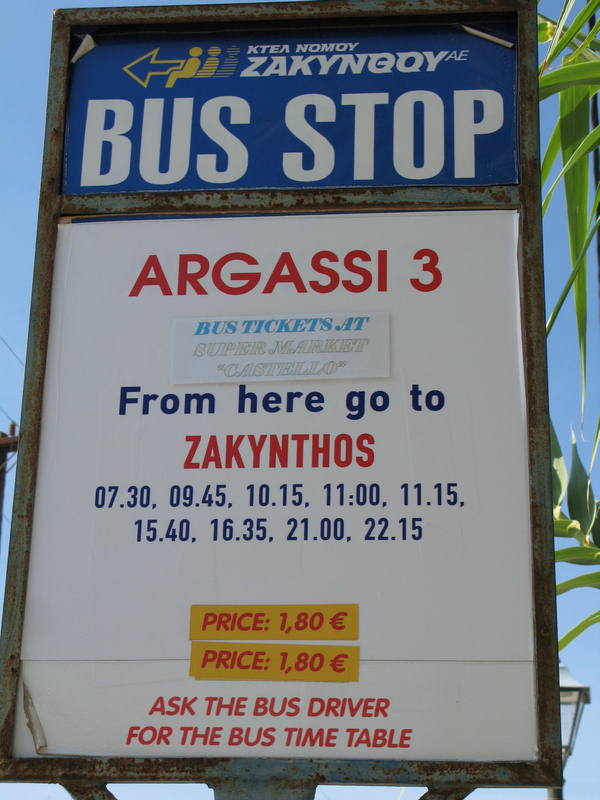 ---

+ Enlarge Map
Legends Bar

(Bars in Argassi)

9/10
Eileen S

if you want real fun have a great night at legends kostas makes everyone welcome . try his fish bowls but make sure you have friends with you its made for sharing GREAT BAR ..GREAT HOST
10/10
Richard M
Hi just got back from agrasi we had very good nights in legends

if you like karaohe this is the place to be, and you dont have to get up and sing just join in.

Been coming here now for ten years you just cant beat it .Nice to kostas behind the bar again

and joining in with the fun.Hope to see you next year.
10/10
Lynne M
fantastic bar the food portions are massive u really have too try the sunday lunches there great and very cheap 2 cocktails for 5 euros all diffrent offers on and elvis night is brill would reccomend this bar too anyone visiting argassi xxx
10/10
Carol A
Had many great holidays with Kostas, Matina and Co over the years.It was great to meet The Malakas

in 2009. Back 29th August 2011 for two weeks. Staying at Katerina Palace so not far to home at the

end of a great evening. Hopefully Kostas has got his 'Elvis suit' now. Haah haah!!

Great Food , drinks and Company keeps us coming back year on year.
10/10
Tony P
Costa, Martina And Anni (You're Welcome!)

Looking forward to seeing you all again for our 3rd fabulous holiday in Argassi. Legends does the best breakfast in town, the best hospitality and our holidays have been made so special by you all

Love Tony &Polly xx (The Malakas)
10/10
Julie B
hi costa, martine and the lovely anni!!!

we will be back at the end of october!!! love and miss you all

xx julie, wendy, archie and tj xxx
10/10
Paula W

I have to agree with the others on here best english breakfast in town! Just come back from Zante (6th - 20th may); visit Legends on many occasions, breakfasts, dinners, karaoke, bingo, quiz night, football, you name it they have it on. If you are going to Argassi make a point of visiting, don't miss out on the cocktails two for 5 euro, try a dirty bar man - you won't be disappointed!!!
8/10
Tina S

Has anyone heard if Legends has been sold, hope it will still be open next year.
10/10
Lucy K

If you want the best full English breakfast or Sunday roast in town - Legends is the place. The Yorkshire puddings are immense!!! Really friendly staff. Never quite made it to the Karaoke though!!
10/10
Dean W

Deano and family would like to thank costa and the rest of the gang for all the best nites out. To the best dj yes the ginge himself and never miss elvis on a monday top nite .See you all next year
10/10
Paul K
came in here every morning for breakfast food brilliant and very very cheap deffo the best brekkie in argassi by far 4 wat u pay
10/10
David W

Just have to say that this is one of the best bars in Argassi for everyone.Costa and Martha make everyone welcome and the food and entertainment is excellent.The Elvis nights are not to be missed and once you find legends you will make it your regular haunt for the rest of your holiday.Cant wait to go back to Argassi and Legends
10/10
Kevlar

Hey costa, this wasn't here the other day when i wanted to leave a message, message for you on red lion review anyway buddy.
10/10
Billie M
Ate many times in Legend and I have to say the meals were tasty with good portions and very good value for money. The night life was also very good we had a brilliant night with the hypnotist and Elvis is King and also not dead but from Yorkshire, great kareoke and the drinks are also really cheap.
10/10
Stella S

We ate here a couple of times in the afternoon and found it to be of good quality and value for money.

The service was excellent as was the food....and it had several tv screens so we could watch some cricket whilst we ate.

Our son and his two friends (all 16) had breakfast here on the last day and said it was the best they'd had all week - some recommendation!
10/10
Boz C
We had mostly breakfasts here, which were EXCELLENT! The staff were very helpful & friendly, especially with our noisey, two year old daughter! All the food was very good, the choice was great, & portions HUGE! Costas was VERY accommodating & the waiting staff, mostly ladies, were ALL exceptional!

10/10
Joanne L

We ate here a lot of the time, food very good and staff I found very friendly, had quite a few jokes with them. Especially doing kareoke, with free shots for every singer every song. The music quiz too, was fun to do, making up funny team names and winners get a free big cocktail, which we won, lovely. The place to go if you,re hungry and you want a burger, very reasonable prices and what you get for your money is a big meal, I got a bbq chicken burger fillet it was massive,nice and thick too, hardly fit in the bread bun, same with the mama mia chilli burger and you get chips too, absolutely lovely and filling, very tasty. The good thing is you can order from the Ledgends while you are in the Red lion, so you have a choice of two places to eat, but you know it will be very nice. Missing being there already, just got back. Love to u Ledgends Ady n Jo.

10/10
Alison W

Visited Legends for breakfast and lunch and have to say it was good both times - Costas and Martina are very welcoming and always spend time making sure you are enjoying yourselves

See you again next year
10/10
Louise H

Breakfast is Legend

Lots of brekkie choice and all yummy

olympic breakfast recommended if you can eat that much!

will defo be eating breakfast here in October woooooohoooooooooo only ate breakfast here, never tried any other menu so my review is based on breakfast only.

Lee and Lou
8/10
Seth H
massive menu, good air con and the chef is a top bloke. costa does himself no favours though, not the friendliest bloke you'll meet.
10/10
Jon E
Great food although we did eat it in their bar next door called Red Lion .

Sunday Roasts including pudding... we don't usually do these in Greece but after seeing them on our first night we had to have one the following week.

Chef is great all meals are superb.... you must try his homemade burgers.
Kate T

Really Really Really Friendly!!!

Food is really nice!!

Honestly try it x x x x
10/10
Amy M

A very friendly and nice restaurant :)

Prompt and variety of choice. The pizzas are yummy!!!
10/10
Michelle H

Hiya all at Legends, Costa Annie Martine and Jock we had a great time with you all in may, you all kept callum and danny quiet with the free pool tokens and the karaoke! brilliant pub ..... brilliant staff.... and jock you are just the best on karaoke! Costa.... Callum still insisting on coming back for that job you promised him! take care all lots of love x
David C

the best breakfast in argassi and also the Polish waitress was the friendliest and nicest person you could ever hope to meet.I hope that the owners realise what an asset they have in this hard working lady,and i hope she is there next year. fondest regards David Campbell
| | |
| --- | --- |
| Search for Legends Bar in all of JustZante & the Messageboard | |
More Bars in Argassi...

Apollo | Artemis | Avalon | B52 Bar | Beer Academy | Castello Beach Bar | Dimitios Beach Bar | Island Club | Jungle Bar | Kiss Bar | Legends Bar | Locanda Cocktail Bar | Magic Mushroom | Mind the Gap | Molly Malones | Notos | Remezzo Beach Bar | Waves Snack Bar |