Zante Beaches

Laganas Reviews
---
Zakynthos Guide
---
Local Directory
---
WalkAbout

Street View Style Tours
---
Zante Maps
---
Laganas Taxis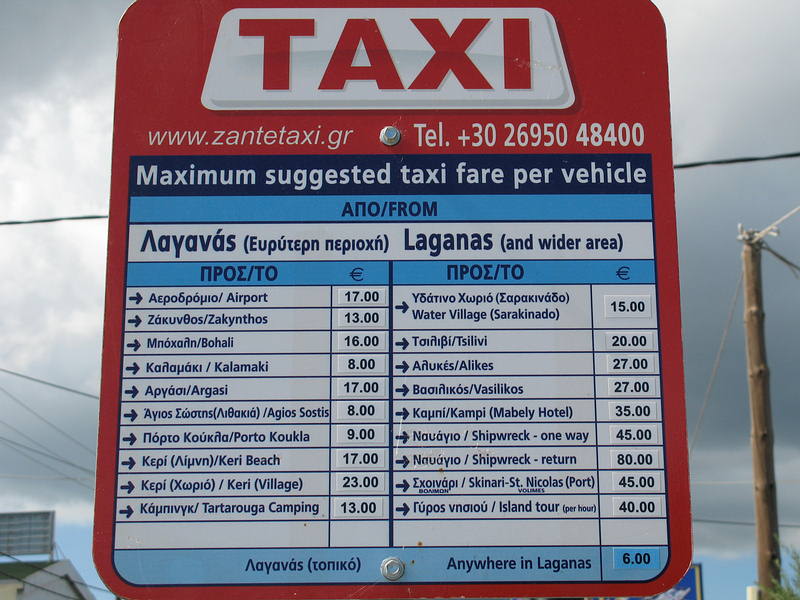 ---
Laganas Buses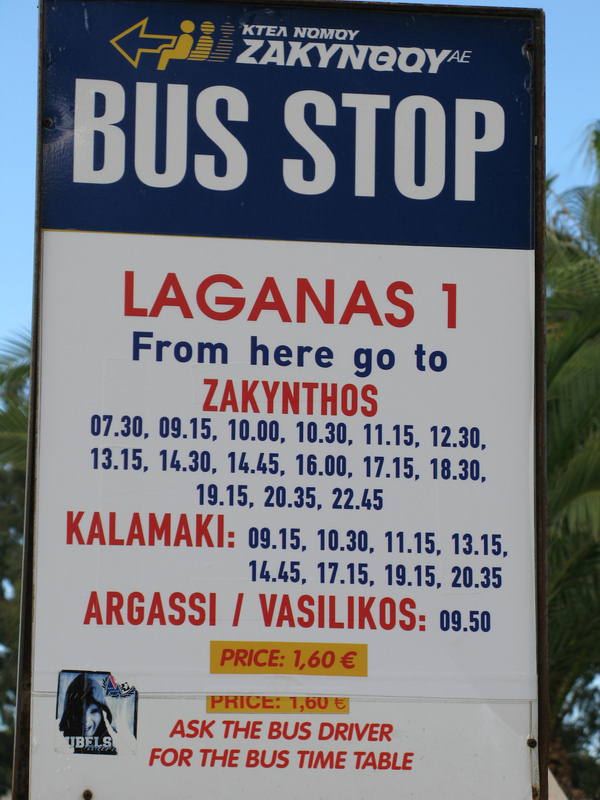 ---

+ Enlarge Map
Med Version

(Restaurants in Laganas)

10/10
Dan K
Great food. Fairly priced. One of the best in Laganas.
10/10
Alice T

The Med Version is amazing. It was my first holiday here this september and we came here to visit most nights and also in the day. The food was lovely and i cant wait to mabe coming next year with my grandparents. George is very good and makes me smile. Im definately coming back.

miss everyone already x

Ellen B
We ate here once, but only because we didnt try it until the last night of our holiday, if we had been on our first night im sure we wouldn't have gone anywhere else!!! It was fantastic, by far the best meal of our holiday. The fillet steak was exactly how i asked for it, the cream and gorgonzola sauce was to die for! I could have drunk it from a jug!!! But George was definatly the man who makes this restaurant! He is so nice we love him and he loves everyone! "if youre happy george is happy" He was great at his job lounger guy by day restaurant PR at night! He couldnt do enough for us when we used his loungers he even went and got us a lilo!!! We chose to pay 3 euros to use his loungers and be entertained for the day than walk down the beach and use free ones!!! I just wish i had room in my suitcase for him!! Cant wait till next year!

Laura B

We spent most of our days on the beach next to MedVersion and George took good care of us - what a top guy! We had our last meal of the holiday here and the portions are HUGE so we couldn't eat it all. Not sure what the previous comment is about bad food, it was excellent really high standard food and service in a modern restaurant with the perfect view over Laganas bay. It wasn't too expensive considering my fella had Lobster, couldn't have asked for a better meal in a better place.

The best thing about this place has got to be George - we might forget the meal and stuff but we will never forget him - he is the best thing about this restaurant and in fact the best thing about Laganas beach!!!

George we miss you already!

x

Gary S
This place is awful! It was the only bad meal we had in Laganas. This food was either overcooked or undercooked, it was tasteless and very overpriced.
The restaurant itself and the location were very nice, but it seems to me that more effort should be put into the food they cook.

Seamus

We ate here twice on our holiday. The salads are just gi-normous. Plenty for 2 people. We got Sea Bass. It comes to the table with head etc. The waiter fillets it at the table. We've never eaten such fresh fish. On our second visit my wife ordered a well done steak but it was red in the middle, that is our only complaint. Also it is the only place in Laganas where you can get proper veg eg carrots, broccoli, cauliflower. Excellent.
Kym J

Med Version is EXCELLENT, not average- sorry! How do you edit comments on here? Oh and I'd recommend the spaghetti marinara- amazing!
Kym J

You MUST eat here- even if it's just so you meet George! Great food, loads of choice and good value for money. I can't recommend it highly enough for dinner (the menu is huge), and they do a smaller lunch menu too which is also nice. George, loving your work!
Stephen S

Had food here quiet a lot. Good service and good food, well worth the money and well worth a visit if only to see the legend that is George!!!!
Amanda R

Is George still there!!! He is super cool. We where in Laganas the first two weeks in October (2005) and I can highly recommend Med Version, We tended to get the Geordie lad who was excellent and always recommended good food and wine. We found it to be great all round, I don't know about high season whether they charge higher prices like the bars and beach tenders do.

But defo, a really nice chilled out place to go, also next door wasn't too bad either and a breakfast on the corner of the beach.

Tony M
what can i say that already hasn't been said this place was brilliant the food was great if not a bit pricey but you get your money's worth by far.got to say tho the best thing about the place was george.he's the bloke stood on the beach tryin to get you in.even if we weren't eating there we stayed with him for a good half hour havin a laff.believe me he does start the night off in the right direction.he had us in tears every night.as soon as he seen us walkin down the beach he was straight over takin the p**s cos we were scouse.
Ross

Definitely the best place to eat in Laganas!
Eddie M

dont eat here place is over rated and expensive and waiters bring you the wrong food
Zoe W

The best restaurant on the island! We love this place. It is pricey, but you get what you pay for! Me and my mate stayed here for 6hours one night just drinking wine after our meal and watching the sunset. The waiters were so good to us, they even brought us free fruit salad after 4 hours, to stop us getting too drunk! Absolutely wonderful!
Georgia P

Me and my mate luved this restaurant the staff were soooooooo nice they looked after us all holiday because this was the only reastaurant we ate in. Found it on the first nite and we never looked for anywhere else (except penguin when we couldn't be bothered with a restaurant meal). It has the nicest food, staff and decoration. We luved everyone there. Hope ya all ok xxx
Karin V

This restaurant just opened his doors in May. We where at the grand opening and at that time it was already a very nice place. (They were stil decorating and fixing the last items to the walls.) The price you pay for the service they give and the food they serve is good. In Laganas you won't find an other place like this. You have to try it, if you're going to visit the town of Laganas. Say HI to Alexondros for me!
Adam S

I am severely mugged-off that I missed out on this restaurant.
Laurence B

Med Version, right, along the beach front. Contemporary setting and food, watch the sea colour change over Laganas bay as the sun goes down. Nice as anywhere.
Kate

this restaurant was by far the best ive been to and I also live and work in London! the staff were great and the food even better, and its on the beach!
Victoria

Fantastic restaurant, best i've ever eaten in a party resort. Gorgeous food, very reasonable prices and great interior. Not to be missed!
Mark Y

This place is off the scale. Possibly the nicest restaurant that i've ever eaten out at (and I live and work in London!). It's along the beach, about 100m up from the strip- go there it's great!!

Mark,
| | |
| --- | --- |
| Search for Med Version in all of JustZante & the Messageboard | |
More Restaurants in Laganas...

Akropolis Restaurant | Albatros | Apollon | Avanti | Big Boys | Blue Sea | Blue Waves | Bocca BBQ | Bon Appetit | Bonanza | Caretta Caretta | Chevys | Cicero | Country | Cozy Corner | Delicious | Demetra Taverna | Favela | Georges Place | Giannis | Greek Islands Restaurant | Horizon | Ionian Sea | Island | KFC/Pizza Hut | Koralli | Kostas Taverna | L Frateli | La Marinara | Mamis Pizza | Marabou | McDonalds | Med Version | Medouli | Melons | Michaels Place | Midos | Mouria | Mr Dallas | Notes Taverna | Olympic Flame | Orient | Paradise | Peri Heaven | Pierros | Pythari Taverna | Robin Hood | Sarakina | Seaside | Sirocco | Sizzlebang Grill | Stasantas | Steakhouse | Sunset | Taj Mahal | Tangail | Tasos Place | Tasos Restaurant | Toad in the Hole | Wok Chinese | Zakynthos | Zandos |