Zante Beaches

Alykes Reviews
---
Zakynthos Guide
---
Local Directory
---
WalkAbout

Street View Style Tours
---
Zante Maps
---
Alykes Taxis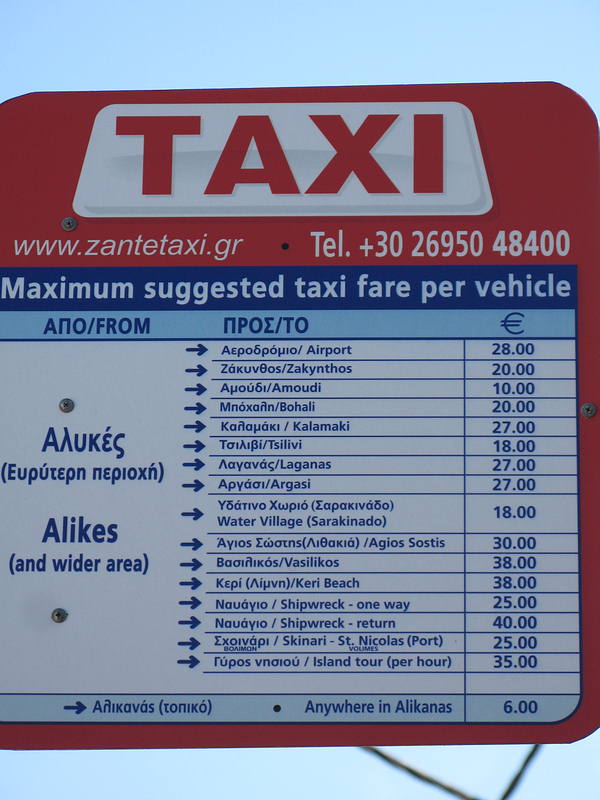 ---
Alykes Buses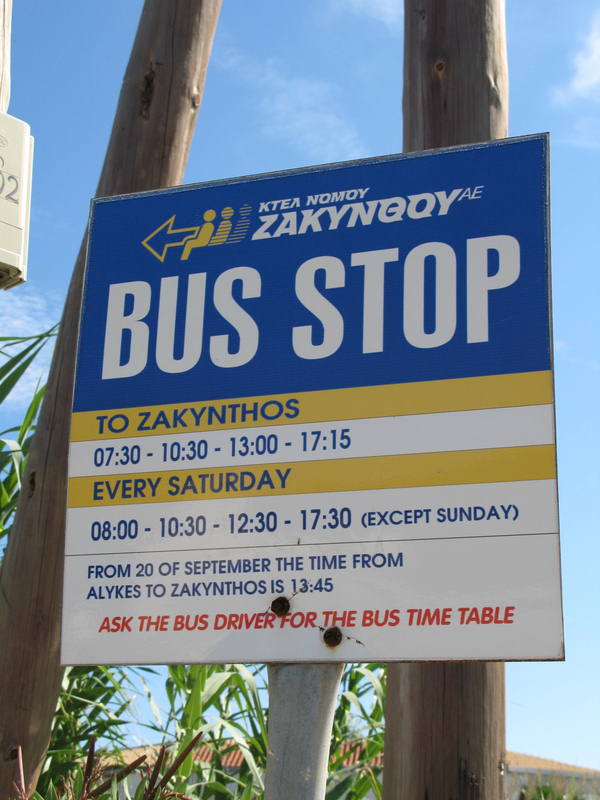 ---

Magic Mushroom

(Bars in Alykes)

10/10
Graham C
hi spike and kay hope you are all well we had a great time hope to see you next year by the way we know WHO cut the flowers off and it was not vince have a great summer and winter
Tina H
hi spikey and vince your soul brother will be coming over on the 18th of june

will bring some tunes for you so have a mythos waiting and a sex on the beach for the boss ? yamas craig .
10/10
Toni B

hi spickey and vince

sorry me and katy dident come this year we are deffinately coming next year

we really miss you all see you soon

bye bye for know love from

fay ,toni ,katy
10/10
Bill A

Hi Spikey its Bill and sue here from newcastle we're back on the 25th June we cant wait. Has Bill still got a job with you he's still got his T-Shirt. and toilet brushes ha ha. See you's soon for some yummy cocktails and laughs xxx

Sara S

hi spike, don't know if you remember me
10/10
Nerissa W
hi spiki
what a great place to go when on holidays to have a drink,had a great time.

10/10
Rod A

hi spiki hi vince.

just like to say thanks for another great holiday it was great to see you again. vince has got my number if he ever gets to england .once again you pair where great host all the best.

rod (john smiths please)& Anna
10/10
Alfie L
hi spike, di and vince

back at work in inverness, its wet and cold.

missing my methyos with lime.

hope you enjoy the rest over the winter seee you next year.

alfie

9th - 18th octcober 2008.
10/10
Russell D

Wow !! once again spikey is on my list of top geezas who i would go out for a drink with,my wife thinks hes cool and my son kieran loves him to bits....maybe becaus of his quad bike !!!!. Had a great time everytime we went into there bar they made us feel welcome and were a real laugh.Vince is cool for the bar too,Highly recommended and for the women you can leave one or two items for the above bar display....!!!!! Nice Spike...Love Fiona,Russell,Kieran.
10/10
Mandi F
what a fab atmosphere at all times! always entertaining!! glad to see that spike has retained his youthful enthusiasm after all these years!! after all he has been around !! ha ha ha! x please be there next year the place will not be the same without you guys! yamas!! mandi phil owen cam fi russ and keiran xx
10/10
Jenny V
Visited Spikey again on our hols. Had a great time as usual!!

He has a new sidekick Vince YAMMAS !! My otherhalf had a few laughs with Spike and his misses seeing how many barmats they could flip over and catch.

What a Laugh!!!

Spike never stops running about making sure everyone is ok.

See you next year Guys.

Love from Jenny, Mark & Gang xx

10/10
Liz R

just got back from fantastic holiday in alykes. visits to magic mushroom among the highlights!! love to spikey and vince (yamas!!!!) for making our holiday so special - my daughter and her mate love you!!! they were the ones drinking the 'adam's apples' and my husband, roy, with the white legs!!!!! which eventually got to a pale pink. my daughter and her mate leanne are spreading vinnie's catchphrases around manchester telling people to 'relax' and 'take it nice and eeeeeeeeeazzzzzzzzzzzzy!!!' we are all missing our medicine from vinnie!!! we are already looking into booking another holiday in alykes next year and will definitely be paying you another visit every night of our holidays. thanks once again - your hard work, warm welcome and happy smiles are very much appreciated and will be remembered long after our holidayxxx

Malcolm S

Go on Spikey, give them hell. Have a good winter , hope all goes well with your plans for next year. fantastic energy as always, your young pup ( Vince) does a great job . Keep smiling see you all soon

MAL-AKA
10/10
Sophie W

returned home a week ago from another 2 weeks in alykes. every night we went to the magic mushroom. it is so fun in there and spikey and vince are ace.

they make u feel so at home and with all the free shots u can guarantee a good night. cant wait to return next year for another brilliant stay xxxxx
10/10
Russell D

one of three bars that make the island tops in greece.my son kieran loves the guys and the girls bottoms !!!! so it was great fun trying to keep the lazer light on them !!!!. love you guys and we always feel taht you look after everyone.kieran says that the highlight was spieky taking him on his qaud bike but said he was a bit scared but then it wouldnt have been fun would it.see you all next year and we are coming for three weeks defolove from russell fiona kieran xxxx
10/10
Katie J

well well well wot can i say!!!!

i got back from alykes last week and i miss it

thanks to the people in the magic mushroom bar i loved my holiday!!! met loads of fab people and had a great time

planning to go back there 4 3 weeks next year and defo going bk to this bar!! i recomend it hoping my lovly friend not mentiong his name will be there

free shots and great laughs ..... i cant wait
10/10
Jenny V
OH MY GOD!!! Had some fun nights here with Spikey, Nikos & Sian.

The cocktails are fab and plenty of shots being given out our favourite being Smirnoff Nordic Berries that we got a bottle to bring home.

Always made to feel welcome can't wait to go again.

See you again soon Guys xx
10/10
Panagiota V

If you want loud and entertaining then go and join Nikos and Spikey for shots all night and fire eating for entertainment. Order a bottle of beer and watch how nikos opens it. OH MY GOD!!!

Great bar with great staff - yamas guys see you in September!!

Panagiota x
10/10
Sophie W

hey iv been bk to greece three times in 1 year. the last time i went was on the 30th of may 2007 and spikey and nikos the owners of the magic mushroom are ace. we visited the magic mushroom every night for there fantastic cocktails i recommend the dragon fly lol. the atmosphere in there was amazing and i cant wait to return in june next year its fantastic there. i do apologise about that night though when i was so drunk i couldnt stand up n i was sick in the toilets lol. Well you to we cant wait to see yas next year

missin yas both loads

love yas sophie and domini
Gillian A

here is pic of me and george fromthe magic mush! xx

sagapo me pathos pole! xxx
Gillian A

hey moro mou george!! missing ya sooo much already!! any1 that goes into this bar will recieve a warm welcome. one of the best bars in alykes!! i had a wicked time here and miss it terribly! the staff are excellent! just watch when they get the xbox on!! boys will be boys! but seriously if ya don't visit this bar u will miss out!!

sagapo me pathos polee george!!!

gillian/ iliana xxxx
Becky G

this bar was awsome every1 who worked here were amazing and we saw romeo there who i luv to peices mwah luv u guys xxx
Gillian A

this is such a great bar!! i had fantastic sex on the beach here ( the cocktail!)! i absolutly loved my glasses decorated with straws and sparklers also adored the cute monkey's clinging to my straw! george was super friendly and when i go back next week i hope to see ya!!! a great cocktail bar. σαγαπω

gillian x
Jelly K

We went here a few times during our stay between 10-17 Sept. The music is good, pretty up to date although them seemed to play the same CD most nights so maybe they only had one!!! Anyway good place to sit n drink!
Beverley B

Stayed 4th July - 12th July in Alykes popped into Magic Mushroom couple of times. Nice bar, nice staff (Denise), had a cocktail or two. Only bar which had big screen showing Big Brother eviction (Sad I know) so I watched that, while my boyfriend drank across the road hehe!
| | |
| --- | --- |
| Search for Magic Mushroom in all of JustZante & the Messageboard | |
More Bars in Alykes...

Art Cafe | Buca | Cheers Bar | Enigma | Heatwave Bar | Iris Bar | Joker | Magic Mushroom | Palm Tree Bar | S B Bar | Salt | Spikeys Place | Sugarbush Bar | The Garden | Virago Bar | Whispers Bar | Yria Cafe Bar |