Zante Beaches

Tsilivi Reviews
---
Zakynthos Guide
---
Local Directory
---
WalkAbout

Street View Style Tours
---
Zante Maps
---
Tsilivi Taxis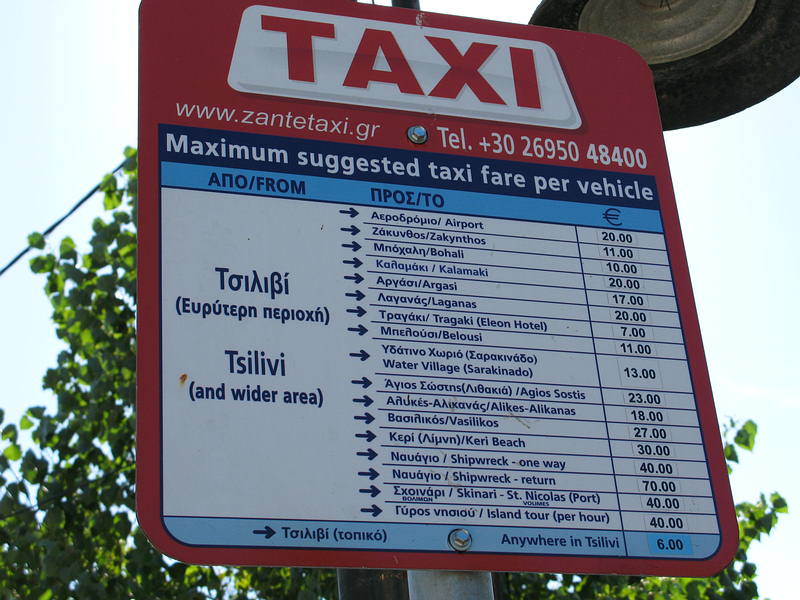 ---
Tsilivi Buses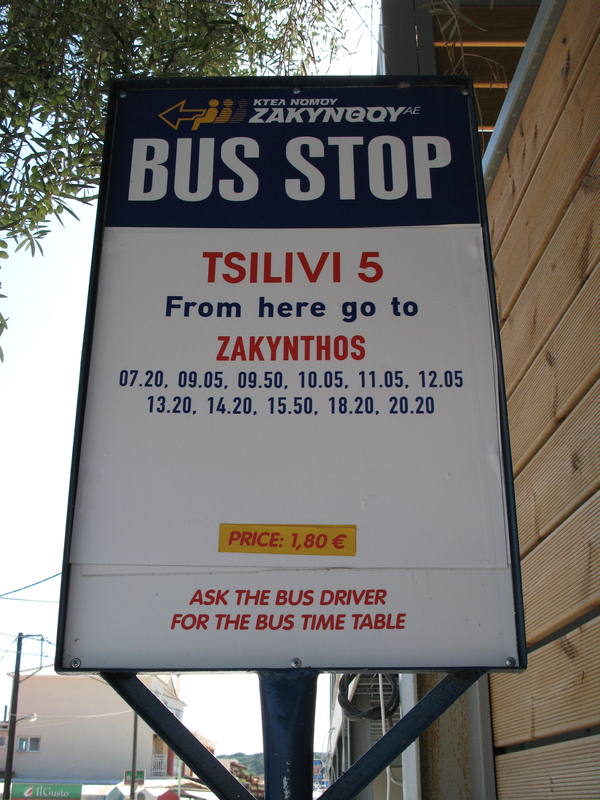 ---

Harveys Bar

(Bars in Tsilivi)

Shaun W (August 01, 2006)

If you like a drop of vino, brandy or a martini etc etc, then this is a bar for you, fine list of wines by the bottle or glass (45 the week we where there).

Ideal place to relax and chill after a meal and forget about the UK and your job.

If you dont want the 'hard work' of choosing your own wine, tell Trevor what you like, and let him do the leg work for you.

Trevor or Alan are always on hand to serve, advise or just have a chat at this unique bar, unlike any other on the resort.

See you next year.
Rachel S (July 26, 2006)
Hi Kevin, Got the email wrong. try t-harvey@otenet.gr
Rachel S (July 25, 2006)
Hello Kevin, If you email me at rachelsham@hotmail.co.uk I will find out the telephone number for you and email back. Cheers, Rachel
Can U Help?
Kevin B (July 24, 2006)
Hello would it be possible for you to send me the telephone number or adress of Harveys Bar in Tsilivi as i may consider stayin again. kevin barnes

Rachel S (July 12, 2006)
Hi Shaun, Harveys Bar is through the village as if going to Zante Town, just around the corner from the Warm & Fresh Bakery, its on the left next door to Renzo Enzo Italian Restaurant. Brilliant wines & cocktails, just the place to unwind. if you manage to get there tell Trevor or Alan that Rachel told you how to find them. Also can't do much better than Valentinas Castle Restaurant which is a couple of hundred yards past Harvey's the food is scrummy, Fresh mussels in white wine & garlic, oven baked dishes (rotten wine but dont tell Artimis that I said that). Renzo Enzo Italian is another fabulous restaurant, very upmarket and wonderful food. My family will be in Harveys most nights for the next couple of weeks, make yourself known Sis might even share a bottle with you.

Lauren Y (May 30, 2006)

Without turning this into a chat room ............Jenny you are a love thank you very much. I see you loads and you're never that nice to my face, I knew you loved me really!!

Anyway moving on. Gary Gunn I am so very sorry if I upset or offended you in anyway. This was not my intention when I dressed up in the bunny suit it was only ever meant to be a bit of a giggle and never offensive. Ever so sorry if it was seen as tarty or rude in anyway. No hard feelings, come and visit when you return to Zante I'll buy ya a drink and I promise I will be completely covered up

Kind Regards

Lauren xx

Melissa C (March 12, 2006)
Sorry Gary Gurn but I think you are wrong about all at Harveys.

Had a great time in Tsilivi. Went to Harveys Bar and had a nice quiet drink and pleasant chat with very welcoming owners. Will definitely be going back in July this year. The music was fab.

The Chardonnay wine I had was ice cold which was very welcoming on a very hot summers evening and was excellent value for money - especially if bought by the bottle.

I had tasters of Red wine and they were also excellent. I do not normally drink Red wine but have now been converted to sharing and enjoying a bottle with my friends.

So to all the owners of Harveys Bar - Well Done

See you soon

Melissa


Angelina C (November 08, 2005)
I visited Harveys every day of my holiday in October it was lovely the staff were very friendly and helpful . The furnishing was beautiful especially the hammocks and i hope that there are more hunks around on my next visit in May 2006 to share one with.Good luck and best wishes for the future Angelina Ballerina xxx
Margaret C (October 14, 2005)
Hi everyone,

Wanted to thank you all for being such a friendly welcoming bunch of folks while we were over visiting.

Wine went down a treat too.

Hopefully will see you all another year. If you see Si wandering around looking lonely, now that everybody's deserting, give him our love, will meet up in a few weeks when he's home. Hoping to hear from Lauren in the next few days now she's back in UK.

Have a nice time relaxing out of season and hopefully we'll be back.

Mags and Jodie xxx
Joanna K (October 08, 2005)
Hello Everybody!!!

It is a very nice bar with nice music.We used to go there to chill out,had nice bottle of wine,good laugh with Lauren and rest of the friendly people.If you are looking for the quiet,romantic,nice bar you MUST go there.Service is excellent,proper wines-lovely!!!See you next year.I'll miss you all
Jean C (September 29, 2005)
We found Harvey's Bar early during our holiday and very glad we did so. The wines are excellent from all over the world, and we were given a free small plate of smoked salmon on biscuits to enjoy with our wine.

It was nice to get away from the football and loud music the other bars had, and relax with a little nostalgia. I will certainly be back there next year when I return to Tsilivi for my holiday.

Evelyn S (September 28, 2005)
Harvey's Bar in Tsilivi is the place to visit, if you want to escape loud music and TV screens.

They offer excellent wines from around the world and offer tasters if you are not sure which you would like best. They are good value and even better by the bottle.

The music is gentle Jazz and Blues, you can have a conversation with your partner and freinds, and both the Harvey brothers and their staff look after you very well.

There was a wedding party at the bar on one of my visits, they were looked after very well, the staff laid on snacks, and a beautifully decorated swing for them to use.

Why not give it a try, you will be glad you did.
Tommy S (September 27, 2005)
We will definitely be coming back next year. Had a great time. Welcomed by the owners who were great. Waitress is a babe. Can't wait to see you all again. Music fantastic. Best way to relax after a hard day on the beach. Matt.

Tommy S (September 26, 2005)
Excellent place to go if you want some good jazz and blues music and a nice relaxed atmosphere. All the owners made us feel very welcome and we will be calling back next year when we come back to Tsilivi.

Waitress very pleasant and chatty.

Keep up the good work.

Sandy & Joy (September 19, 2005)

If you want a relaxed comfortable venue with friendly staff and a touch of nostalgia, then this for you. Harvey (that really is his name!) gives quality and value. A great way to relax and watch the world go by, while reflecting on your day. Good selection of wines, which by the bottle is very good value.
Chris H (July 31, 2005)

A pleasure to find this bar - such a shame we only had a few days left of our holiday.

I really enjoy dropping in as you are always made welcome by the owners and staff and the drinks are reasonable and plentiful! They play really great music which is unfortunately often drowned out by the noise coming from the neighbouring property. This really spoils the experience :(
Angela Y (July 31, 2005)

A great bar, cool place, great music and fab people. I particularly liked the cute little waitress Lauren - such a great girl - wonderful with children - really takes the pressure off when you are on holiday.

A friendly place where all are welcomed by Trevor the owner and his family.
David P (July 14, 2005)
Only got three days left of my holiday, thank god we found Harveys no football or loud music just good music and wine, the quiz night saturday was "brill", Lauren the waitress is a star and great with the kids, Bette we will be back in September for your fab cheesecake.
Vince J (July 13, 2005)
Great place , Brill Owners and Staff so glad they found a Saxophone for me to play whilst on me Hols hope you've got my Picture up on the wall, a must if you like good Jazz/Blues music they might even find you something to play if you ask, well done guy's will be seeing you all again before the end of the season maybe bring the Band and some backing.Vince.
Cherie D (July 08, 2005)
Well worth a visit if you are a jazz and blues fan.
| | |
| --- | --- |
| Search for Harveys Bar in all of JustZante & the Messageboard | |
More Bars in Tsilivi...

Amore Bar | Amuse Bar | Apolis Bar | Ark Bar | Bay Bar | Breeze Bar | Canditas Bar | Dennis Bar | Drunk Moon Bar | Escape Bar | Freddies Beach Bar | Friends Bar | G and J | Graces Bar | Joker Bar | Kaliva Pub | Level Bar | Lifetime Beach Bar | Magdalenas Bar | Mambo | Mary & Georges Bar | Molly Malones | Paradise Bar | Planet Pub | Red Apple Bar | Red Lion | Sambuca Bar | Sandras Bar | Saratseno | Summertime Bar | Sunset Bar | That Bar | Traffic Bar | Two Brothers Bar | Utopia Bar |