Zante Beaches

Laganas Reviews
---
Zakynthos Guide
---
Local Directory
---
WalkAbout

Street View Style Tours
---
Zante Maps
---
Laganas Taxis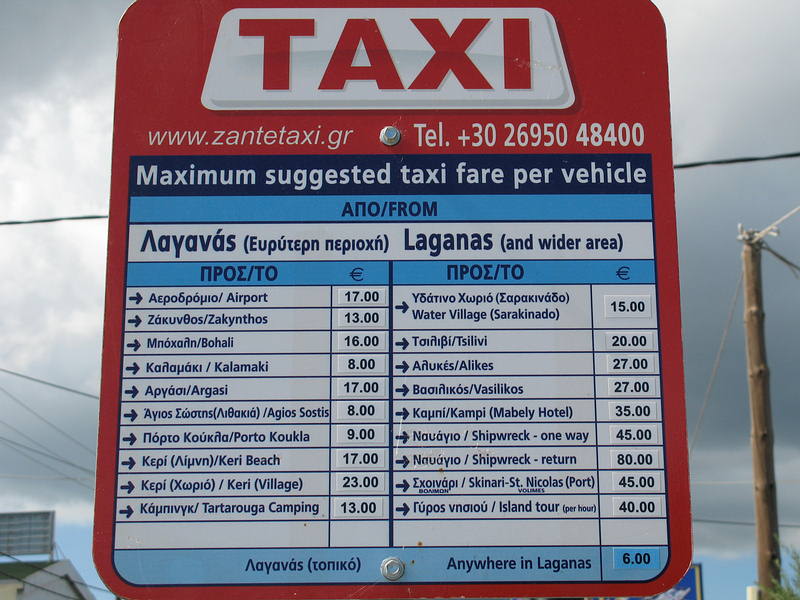 ---
Laganas Buses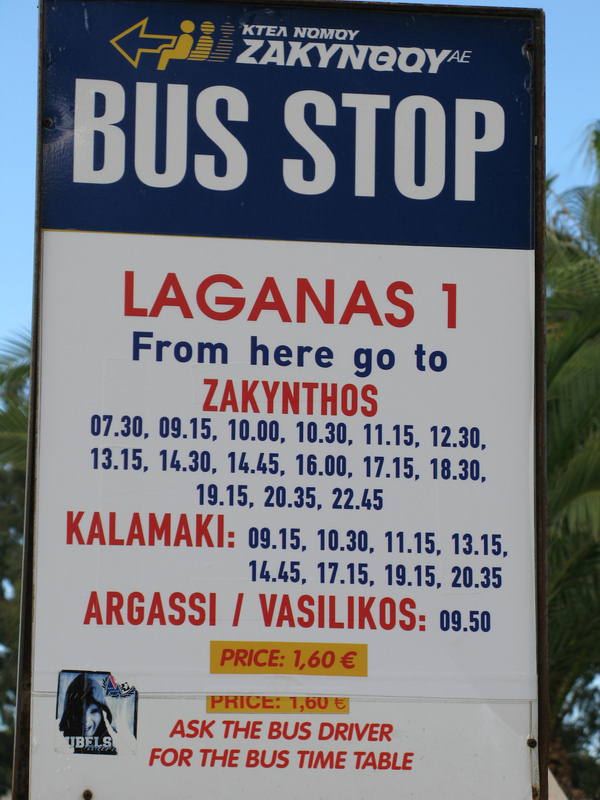 ---

+ Enlarge Map
Sunshine Hotel

(Accommodation in Laganas)

Bootylicious C

im soooooooooooo dissapointed 2 read tht last review as im goin on the 5th September!!! i thought all the bad reviews were from few years ago so 2 see tht last one sayin the staff were bad an money had been robbed makes me not want 2 go anyone able 2 cheer me up on this??? oh an anyone goin round about tht time??? 23 an 24 manchester!
Susan Q

Hi, were thinking of staying at the sunshine studios in September. We have been told its on the new road just off the main strip and close to the beach? Any information to its location would be appreciated as we cant find it on any map. We have stayed at the Alex Studios before but cant find a company that we can book them with. Thanks.
10/10
Pete G
just spent a week at the sunshine, great place, clean near beach staff well ok. no they make the holiday,cant wait to go back will have to look at my holidays see you soon chris and co

9/10
Dane B
I stayed here with my girlfriend 28th august for a week and compared to my last hotel in zante this was much better.
The road outside the hotel is a dead end so you dont get hasstle outside your hotel late at night inless the people are from same hotel.
Best thing is its still only ethier 2 minute walk to the beach or the main street.
The cleaners was also quite on top of things and always clean nearly every day even when your lying there naked wasted from the night before lol.
The pool area is nice but after first day and knowing how close to the beach i was we went there all holiday for the atmosphere and activites.
The staff are friendly if you get talking to them and will help you out with anything you mite need on the brochure it says transfers drop you of end of an alley well its not as bad as it sounds well infact not bad at all i just advise keep belongings safe at night stay in groups and couples in the darker areas upon walking back to your hotel at night.
Dont let that worry you didnt happen us to but did to 2 girls who was robbed by a greek man outside hotel but this can happen in uk so just watch out same with the gypsy kids in the main street they are good pickpockets.
Hope you enjoy your stay as much as i did and will deffo be returning next year Dane

10/10
Carol B
We've been going to Sunshine twice a year for the last few years & I can honestly say it's like a home from home. The staff are all lovely, the owners treat us like family & we've never had a single cause to complain. The food is very reasonably priced, the location is near enough to the craziness to still enjoy it yet far enough for it not to disrupt your sleep, the rooms are clean & comfortable & the rest of the hotel is kept to a high standard. The only downside is leaving at the end of the holiday....

1/10
Rachel N

we stayed here on 9th june till 22nd of june we got told there was a beach view but there was appartments in the way all you could see was the sea you cant talk on your balcomy after 11pm (23:00) or the man comes out with his little flash light, the only enterainment was rubbish it was the euro 2008 in greek the only enterianment we got was the greek man showen some drunkin lady how to dance in greek how fun was that

the appartment was falling down the light did't work the window was broken, on the balcomy railing was loose you have to cary your own cses up to your room, the safety deposit box didnt open or close proprley the worst place to stay in laganas by far this is the one and only sunshine studios laganas zante

10/10
Cheryl A
Hi everyone,

Just like to say i've been going to sunshine hotel in laganas for a couple of years now.

The hotel is great and so is everyone thats runs it.

They do a fantastic job and work long hours especially in the summer months when they are looking after all you party goers.

I'd recommend it to anyone. Their are a few of us that go back every year see you all next time. Hi debbie and brett.

Hi everyone at sunshine hope your resting ready for next year

John S

We have just returned from the sunshine hotel zakynthos

We had a apartment for one week arriving from stockholm with apollo tours

Day 1, room 107

we had water constantly dripping and splashining down from balcony air con above

we complained to the manager stating we cannot sit out on the balcony

day 2

still the water came from above we reported it again at reception

day 3

water still coming down reported it once more

day 4

water stopped coming down finally we could sit on the balcony,but when we returned at night it was raining we awoke through the Žnight with water coming through the ceiling in the bathroom and our bedroom ,we noticed a damp patch when we entered the room and it had been there for a long time ,so everytime it rained it came through the ceiling,our baggage and some clothes were soaken and even the toilet paper was soaken water ,this time was on the whole floor inside.

we were given another room 102 but we never got a appology for our distress,in the other room we finally got a goodnights sleep but when we returned home the next night our room was not cleaned and bed not made we asked them nicely to clean and make the bed ,they stated that they only clean and make bed every 3 days ,and we needed to clean the room and make the bed ,and if we did not like it thats the rules in creece and do not come back ,

we are now home and yes we will not be returning

10/10
Geneve T
Hi its

Geneve

,

Joanna

,

Natalie

and

Bex

!

we just want to say that sunshine hotel was amazing. it really made our holiday as great as it was. its near the beach and right by the clubs so it was in a good location.
the owners Chris and yannis made sure it was always clean and tidy and the pool was AMAZING! the family was so friendly and we loved the bar man JOHN
if we ever come bak to greece then theres absolutly no doubt about where we would stay!

we miss Zante SOOO much
and we miss you all at sunshine hotel! DONT FORGET US <3

xx
thanks

10/10
Amy R
Just got back home from spending 2 weeks at the Sunshine Hotel. I loved it, Chris and Yannis are lovely i will miss you both. If you get a chance go to Cherry Bay its class.

Lee W

Hello all you sexy ladies going 2 Zante on the 1st july 07, theres 11 sexy scousers heading to the Margarita hotel to have it large. Watch out Zante its gunna be f**kin crazy kidda's. Have a boss time every1.

P.S That hotel we're stayin in is all inclusive so all you sexy girlies get round to our gaff in the day and we'll all get bevvied round the pool, on us of course. Ha ha! Cya ya's all out there! X X
Gemma P

eeeeeeee amy its 14 days in 15 minutes hahaha! im so sad! tuesday will be a warm up!!! lol

xxx
Amy R
Hey Gemma Its Getting Close. Only 15 Day WooHoo. Im So Fricken Excited Haha. xx
www.myspace.com/amy_r_uk
www.myspace.com/Staceys_The_One

Gemma P

Get ready for us! 5 Geordie Girls!

We're going 21st June - 5th July!

Here's some pics for u, only 3 out of 5 girlies on pics tho im afraid lol

*Gemma

*Kerry

*Sarah

*Amy

*Stacey

If your there the same time then look out 4 us!
Nick M

Just booked for the 1st to 8th July flying from Manchester. We are a seven strong contigent of Bolton Lads partaking on what has been dubbed "The AIDS Tour!" Being the lead passenger it's my duty to warn you of this!

The Boyns

Nick

Tom

Ryan

Sam

Ste

Andy

The 3 guys in the pic from left to right - Cunny Tom and Nick, The girls are not attached to us so don't fret ladies
Hannah C

5 Bucks girls heading out to Zante on the 1st July - 8th July staying in the Sunshine Aparthotel....keep a look out!! x
Warrington G

Hey PPL, 6 Warrington Gurls are heading off to Sunshine Apartments on the 21st of June - 5 July, wev'e bin Lagana b4 and loved it, was a bit quite tho cus we went in May hope to meet some nice ppl. Theres a few pics ov us, so u can see what we luk like. There is girls missing on the pics, cus I cant fit ne more pics on (sowy huns!). Hope to see sum familiar faces!!

* Kirsty

*Nat

*Amy

*Tiff

*Sarah

*Joanne
Airyn E

hi its airyn brett ur a gr8 singa nd all da gurlz at ma party luved u lol

x

Andy P

I went to the sunshine with my girlfriend from the 16 - 30 July and it was the best holiday i have been on.

The hotel was lovely, very close to the beach and about 2 mins walk from the main strip. There is a cut through to the main strip if u walk down the track opposite the entrance to the hotel and it brings u out next the the Must sports bar.

The hotel rooms were nice and clean and had all amenities we needed, altho the only thing it lacked was self catering facilities ( just 2 cooking rings and a few pots ). The hotel rooms have safe boxes altho we needed to have 2 changed as firstly it wouldnt lock and then the replacement wouldnt open once we had locked it. A big thankyou to the man on reception who sorted it out for us without any fuss. Also the rooms had air con which was 5 euro per night and well worth it.

The pool bar serves nice food, and the ladies who served got to know our order of an ham and cheese omlette and beans on toast for the girlfriend, Im sure if the ladies read this they will remember us!!

The mini market on the corner next to the hotel was so cheap for bottles of water to take to the beach.

The beach was lovely, nice warm sea and got a perfect tan!

The nightlife in Laganas is great - i found the best bars/clubs to be Millagros, Cocktails and dreams, Relax, wild coyote, rescues, zeros and cherry bay.

Claire

Very depressed about being back, had the time of my life! I would recommend going to Sizzle slightly more expensive but I think that its well worth it! Cocktails & Dreams, Rescus and Zeros are all a must! The weather was super and hate being back in the rain. I really wish that I was still there, defo the place to be! I am defo going to head back here next year!
Claire J
Still in Laganas on our last night. Had an amazing time and lots of fun! I would recommend that people stay at the Sunshine,it has wonderful staff, nice and friendly. Lovely accomadtion in a fantsatic location. Chris and Bobby are fab very good hospitality. Best two weeks here! Dont want to go home! It has been laugh a minute! Lovely pool and it does great food.

There is loads to do here!

Rachel M

jus got bak frm laganas a few weeks ago and it woz a really gd holiday.went for 2 weeks and there was 16 of us altogether ( mixed group).the hotel was really nice, it was clean, friendly and the location was perfect.it was right by the beach and the strip.thought it was a wicked holiday and would go bak.we use to start off at the sports bar have a few drinks in there to get us drunk and then make are way futher up the strip to all the clubs and had some brill nights i would advise any1 to go there if u are up for having a laugh and gettin drunk every night!!! I thought the best clubs were rescue, cocktails and dreams, zeros and ghetto bar. Loved the hotel thought it seemed more than a 2 star hotel. Lovin zante 2006!!!!

Susan D

hi w came back from laganas on the 9th of july.

it was fantatci. just me and my boyfriend went for 2 weeks

and it was fab the clubs are realy good and the best one of all has to b cocktails and dreams. loved sizzle as it was all pink andsold fab cocktails.

i have to tell any one who goes there to go to "relax bar" its so chilled out and has one of the funniest karaokesaround with the 2 best entertainers bobby and kim

. loved the relax bar and enjoyed going in every night.

" hi ho you fat b*****d"

<--- you will under stand if you go in hahahha

our hotel was beautiful and i would tell any one to go on the jeep safari excursion pretty prices but an amazing day and exsperiance on the whole

really want to go back there sometime.

love lagnanas hope any 1 who is going soon has a wicked timexx

xx

sue

Mike M

Hey 5 of us essex boys coming to the sunshine apartments on the 6th - 13th. See there is a few pepes on here staying at that time so come say hello when you see us.

Just shout Smalls, he is the one in the white shirt trying to dance. His son, Stuart fatfingersaurous, is the one in the bottom right of the middle pic and is the one who will pass your hotel apt most nights absolutely starkers. If you see him, let him in he's harmless, just make sure he knows where the toilet is as he is prone to a few accidents.

Were all up for a good crack so come say hello.

Mike
Claire

Hi Were a group of girls from St Helens, merseyside who arrive on 30th July till the 13th Aug! I hope that it is as good as it sounds. Ive been to Zante before but I have never stayed in the Sunshine. Does anyone know if your sharing a room with 3 does it have a living room? Thanks im very excited woooo hoooo
| | |
| --- | --- |
| Search for Sunshine Hotel in all of JustZante & the Messageboard | |
More Hotels and Apartments in Laganas...

Acapulco Marinos Apts | Agrillia Hotel | Albatros Hotel | Alex Studios | Alexander Hotel | Alkyonis Hotel | Anastasia Beach Hotel | Andreolas Beach Hotel | Angela Hotel | Angela Hotel | Angela Studios | Aphrodite Hotel | Astir Hotel | Astir Palace Hotel | Atlantis Hotel | Blue Waves Hotel | Bluebell Hotel | Bona Vista Studios | Borsalino Studios | Bozikis Hotel | Cactus Hotel | California Hotel | Canadian Hotel | Castelli Hotel | Christina Studios | Dados (Jimmys) Hotel | Denise Beach Hotel | Derekas Studios | Dimis Hotel | Divina Studios | Dora Studios | Elite Studios | Ellenis Studios | Esperia Hotel | Eugenia Apts | Fantasy Apartments | Galaxy Hotel | Gardelli Resort Hotel | Garden Palace Apts | Gioie di Mare Hotel | Helen Studios | Hera Studios | Ikaros Hotel | Ilaria Hotel | Ilios Hotel | Ionis Hotel | Janno Beach Hotel | Karras Hotel | Kostas Studios | Laganas Hotel | Majestic Spa Hotel | Margarita Hotel | Mariana Hotel | Marios Hotel | Mediterranean Beach Resort | Megara Studios | Mon Repos | Must Hotel | Natalie Hotel | Nemesis Art Hotel | Olympia Hotel | Oscar Hotel | Pallas Hotel | Panorama Hotel | Paradise Apartments | Perkes Hotel | Pink Panther | Plaza Hotel | Portego Apts | Poseidon Beach Hotel | President Apartments | Prokopis Studios | Pythari Apartments | Razis Erieta Studios | Rose Club Apartments | Sarakina Apartments | Savvas Hotel | Sorrento Studios | Sunflower Studios | Sunshine Hotel | Tassia Studios | Trinity Hotel | Tzante Hotel | Villa Aliri | Village Inn Apts | Vivian Hotel | Vossos Hotel | Yakinthos Hotel | Zante Beach Hotel | Zante Doro Studios | Zante Park Hotel |