Zante Beaches

Laganas Reviews
---
Zakynthos Guide
---
Local Directory
---
WalkAbout

Street View Style Tours
---
Zante Maps
---
Laganas Taxis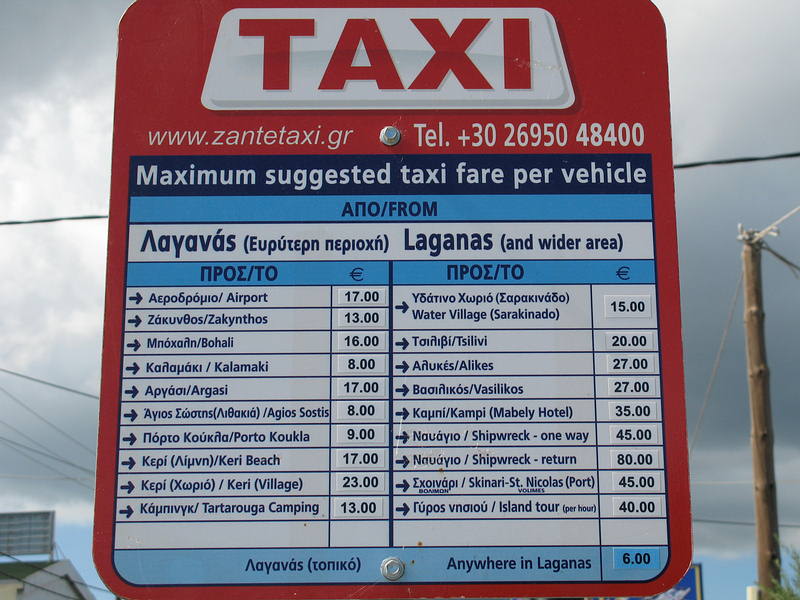 ---
Laganas Buses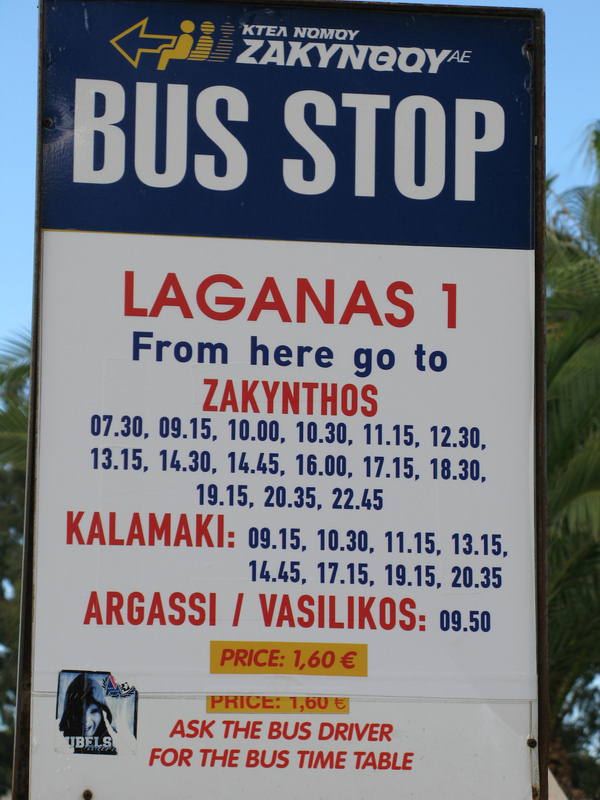 ---

Hermion

(Restaurants in Laganas)

Petrushka F (July 08, 2009)
Hi, I came back from Lanaganas now and this restaurant was really very good. Good meals, good drinks and the best was Asti. Please do you have anybody of you his contact?? Email or something else. I really want to write him some nice words... Please help me. Thanks a lot!
10/10
Samuel C (August 05, 2008)

HERMION

The one and only place to eat in zante is Hermion, from the 25th of July to the 1st of August 2008 me and my twelve mates went to Zante on holiday and everyday without fail we ate at Hermion, the food is delicious! From steak to pasta to pizza or anything else the food is brilliant.

The service is amazing as well; Yiannis and Christof (see photograph) treat you as a member of the family and really make you feel welcome.

Thank you - hopefully see you again next year!

Yamas!
10/10
Liz S (July 07, 2008)
I go zante every year (sometimes twice) and the Hermion is my favourire restaurant. The food is fabulous with plenty of choice including traditional Greek cusine and fresh fish. The staff are very helpful , friendly and nothing is to much trouble. I would highly recommend this restaurant

10/10
Charlotte K (June 22, 2008)

10/10!

Hermion became our favourite restaurant in the whole of Laganas during our week's holiday - we ended up eating there three times. it's based in a quieter area of Laganas and has a lovely friendly atmosphere and pleasant interior with trees and vines hanging into the restaurant. You can sit and watch people pass by on their way into the main area of the resort. The waiters are lovely and friendly and the service is truly excellent. You're in Greece, so why not try some of their delicious greek dishes. Our choices, all superb, included a lamb kleftiko (stew) served flambe style to the table, huge juicy grilled prawns with rice, souvlaki (lamb kebab), fried quid and lamb chops. Definitely one to try if you're staying in Laganas!

10/10
Pamela A (February 02, 2008)
hello every one hope your all doing we`ll. i`m coming over in september because i`m gettin married there so i hope you can come to my wedding. see you all soon love pamela, liam, connor, micky, barbara & peter. p.s. you can save us a table & a good bottle of wine. it`s always great eating here even better when i was serving the food haha can`t wait to be back even if it`s just a holiday, see you soon.
5/10
Dave P (October 13, 2007)

This was the first place we ate at in Zakinthos, the food was excellent but they were small portions, and when we got the bill we found lots of extras added for which we did not order

I do not think that the meals served ther are good value for money, there are other restaraunts just round the corner that serve up food just as good for nearly half the price
9/10
Gerard H (June 16, 2007)

Quality food and service from an attentive team of people -- though possibly a little over priced compared to some other better value restaurants.We have eaten there as a family for past 4 or 5 years and guess we will do again as the guy in the street ie "man of many languages" will not let us go past without having dinner there one more time!!
Jeannette V (April 20, 2007)

This restaurant was a couple of years ago one of my favourites. And not only for the reason that they serve good meals, but also for the nice guy at the street. I know I'm not the only one

... I agree totally with the mate of Asti! And how do I know that

..... Now we are a couple of years further; Asti and I are still very good friends! So this is not only a possitive reaction for the restaurant Hermion but (not in the latest place) specially for my dear friend Asti who does his job very well!
Alison (August 13, 2006)
jade i can assure you that my mate asti ,the bloke who stands outside hermion is definatly not g*y ,he has had more girls than you have had hot dinners .
Irma S (August 09, 2006)
This restaurant is perfect. The best! The food here is excellent (fresh and tasteful). Good teamwork and the people who works here are very friendly and in for a laugh.

With kind regards: Irma and Adri (SAMBUCA FLAMBE) http://kekkie.web-log.nl/
Jade H (July 31, 2006)

LOVED IT LOVED IT LOVED IT! U MUST GO THERE! 10% DISCOUNT! AND FREE COCKTAILS
Kirsty B (July 15, 2006)

heya, we were on holiday june-july 2006 4 2 weeks and came here 2 eat, we walked past every night from our hotel (Anastasia) to the strip and always stopped 2 chat 2 the PR outside who was friendly, loved the funny waiter with his random jokes that he would be in fits of laughter with 4 ages!! haha hope 2 see you soon

you might remember us by coming in on our last night just 2 have a foto taken with the funny waiter - we were dressed as bunnies!!! haha

love kirsty n charlotte x

Laura (July 04, 2006)

This was our second Holiday in Zante and went to Herminion at least four times. The food is fantastic and the staff are really freindly. Asti who stands on the street getting customers in is a good laugh and if you visit enough times he will give you a discount off your dinner.

If you are looking for somewhere that offer good value greek tradittional food then this is the place. Have the kleftiko it is gorgeous, every restaurant seems to serve it differently, but this one was deinfitely the best.
John C (September 16, 2005)

suberb food in hermion with lovely service.one of the best places to eat
Gail B (September 13, 2005)

Sorry but the standards have really slipped, this used to be one of our fav places to eat but the service and standard of food this year was shocking.
Rob D (June 13, 2005)
Hi Yianni, Looking forward to seeing you and the rest of the staff in a couple of weeks. From "the MODEL"
Andrea (October 15, 2004)
We was in Laganas, and this was our favourite restaurant. The eat was very delicious. The waiter are very friendly!!! :-))
Louise L (October 15, 2004)
Went to this restaurant last year-loved it! Diamond (the guy outside) was wonderful-never pushy, always polite. Always stopped to talk to us on our way from the beach each day.
The owner-could this be Dimitri?-was always polite, however freaked me out slightly when he remembered what we drank and our names after we had only been there once! Also sweet little waiter who always made us laugh by saying "loverly-juberly' after he ttok your order. All in all would def recommend it and will be going back there on my next visit, next year.
Jacky W (September 03, 2004)
This was our second favourite. Recomend it for good hot tasty food, great service reasonable price.
Rob D (July 20, 2004)
Been going to this restaurant for last four years. Not had a bad meal yet.Magic night when Greece won euro 2004. Thanks again Dimitri and staff.
Paul J (July 07, 2004)
superb food and great service.
If you love steak try the Steak Diana - Best ever !!!
| | |
| --- | --- |
| Search for Hermion in all of JustZante & the Messageboard | |
More Restaurants in Laganas...

Akropolis Restaurant | Albatros | Apollon | Avanti | Big Boys | Blue Sea | Blue Waves | Bocca BBQ | Bon Appetit | Bonanza | Caretta Caretta | Chevys | Cicero | Country | Cozy Corner | Delicious | Demetra Taverna | Favela | Georges Place | Giannis | Greek Islands Restaurant | Horizon | Ionian Sea | Island | KFC/Pizza Hut | Koralli | Kostas Taverna | L Frateli | La Marinara | Mamis Pizza | Marabou | McDonalds | Med Version | Medouli | Melons | Michaels Place | Midos | Mouria | Mr Dallas | Notes Taverna | Olympic Flame | Orient | Paradise | Peri Heaven | Pierros | Pythari Taverna | Robin Hood | Sarakina | Seaside | Sirocco | Sizzlebang Grill | Stasantas | Steakhouse | Sunset | Taj Mahal | Tangail | Tasos Place | Tasos Restaurant | Toad in the Hole | Wok Chinese | Zakynthos | Zandos |