Zante Beaches

Laganas Reviews
---
Zakynthos Guide
---
Local Directory
---
WalkAbout

Street View Style Tours
---
Zante Maps
---
Laganas Taxis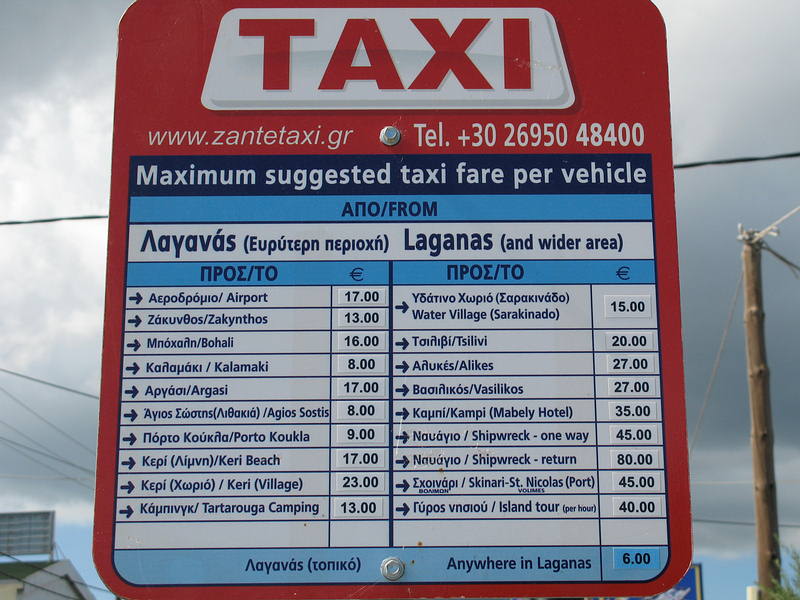 ---
Laganas Buses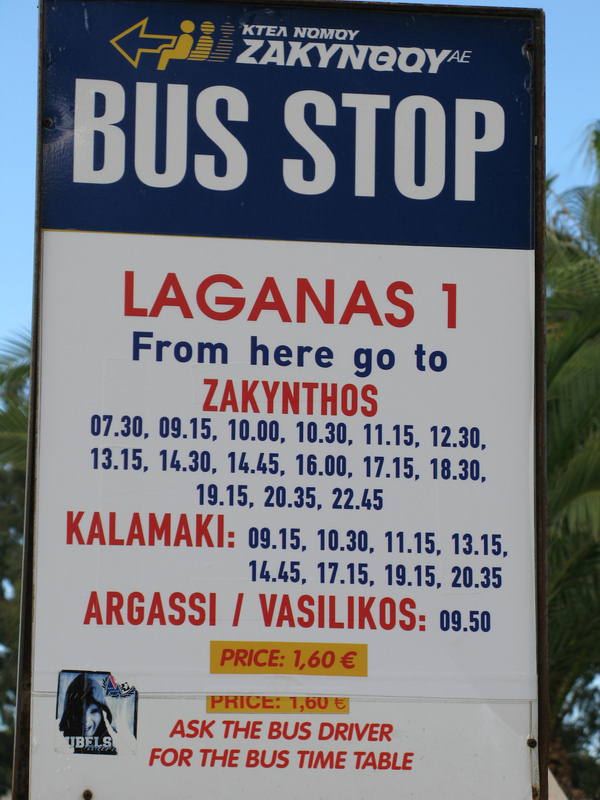 ---

+ Enlarge Map
Country

(Restaurants in Laganas)

10/10
Katalin P
Thank God we found that lovely place. Gorgeus. Amazing. Fantastic! As I have told to Alexandros (one of the guys at the entrance) our dinner wasn't simply "good", it was perfect! We ate very delicious food and experienced really high service level. All employees did their best both times we were there, also the boss was working hard. We received lot of free of charge bonuses (appetizer, cheese, fruits and drinks). Garden of the restaurant is also beautiful. Shortly: we were totally satisfied, hopefully we can go back some day.
10/10
Dunja J

| | |
| --- | --- |
| | Thank you for the great service, AURELIO and co.! We appreciate the free drinks and carlic bread, the souvlaki and musaka was deliciouse. Unforgetable the funny speeches with ALEXANDER and GIORGOS caretta caretta and the zorbas dancing every night as well. Hope to see you guys an other one time again! |
10/10
Jason P

We thought that the service and food were so good that we both went back for our dinner most nights,the 15% offer was a bouns,the staff were great and were always running around to make sure everybody got the service they wanted,will defo go back to this steakhouse,the free garlic bread and drink was a nice touch
5/10
Yvonne M

The food was very good, quite expensive if you did not have the specials

We were offered 20% of the bill, as it was raining and the closest resturant to our complex we decided to take up the offer, no discount off the bill, turned out to be the most expensive meal of the holiday.
Phil H

had a lamb kleftico flambe which turned out to be fatty lamb in a mushroom sauce and chips made me sick spent 2 days in bed
Dan "

These guys were top. Ate here 3 times because of the staff, setting and food. Keep up the good work, we'll be back next summer.
Kirsty B

this was a lovely restaurant, came here twice and had the chicken in mushroom and wine sauce both times-was lush, just couldnt eat it all tho, a big hello to Christo (a waiter) tell Jack i sed hello and 2 get in touch, and a big hello 2 chris (the PR) say hi2 tom 4 us aswel, if u remember us - jst remember Tommy Turtle!! email if u get chance kirstylincs@aol.co.uk had a wkd last night with you in Relax (us dressed as bunnies!!) miss u all, hope jack is ok after the car crash, let me no, love kirsty, and charlotte xxxx
Sharon B

Well, what can I say, it was a fab place to eat and relax!!

The staff were so good and friendly!

When we return to Laganas next year (once you go to Laganas once you will go back!!!) we will be going back to eat there!!!

Thanks to all the staff for a great time!!!
Alexander & Janet

Food was great at Country, we tried the Greek Meze for 2 and thoroughly enjoyed it in the relaxing atmosphere with picturesque gardens!
Martin F

wonderful food and atmosphere, really friendly staff. i'd recommend the swordfish in particular, melts in the mouth, absolute heaven on a plate!
Sissy

Counry, what should I say? One of the best place in Lagana to eat and to spend a nice evening there. All meals, which I had there, were excellent, all waiters are friendly and most of all the ambienete - elegant and good for relaxing upside the racket of the mainroad of Lagana. I only can reccomend this beautiful and really clean restaurant.
Jemma S
I just want say one word for this place -everything was [perfect]
Karen M
WE ATE HERE ON OUR 1ST AND REALLY ENJOYED THE MEAL, FOLLOWED BY A BAILEYS COFFEE WHICH WAS THE BEST I HAD TASTED AT THE END OF THE 2 WKS!
15 R
Crazy music (all about zorbas dance!) and quality staff, ask for free shots and they gave us 15 shots of oozo! n the waiter even counted down for us to do them! and they took photos wiv all our cameras. Oh yeah, nice food too.
Wendy S
Great meals, great prices - Lamb Stifado v. good - beautiful views towards the mountains at sundown. The waiters were friendly and only too happy to take pictures with 10 cameras...
Kerry H
WE WENT TO THE COUNTRY ON OUR FIRST NIGHT,WE THEN ATE AT A DIFFERENT PLACE EVERY NITE BUT DECIDED AT THE END OF THE HOLIDAY THAT THE COUNTRY WAS OUR FAVOURITE.WE ALSO LIKED THE CUTE LITTLE MAN WHO STANDS OUTSIDE TRYING TO GET YOU IN HIS RESTAURANT.WE INTENDED TO GO BACK THERE ON OUR LAST NITE BUT THEN WON A FREE MEAL IN A RAFFLE FOR THE LAST NITE!GOOD FOOD,NICE SURROUNDINGS,SEVERAL CUTE WAITERS,GOOD PRICE AND BEST OF ALL A FREE COCKTAIL AT THE END OF THE MEAL...WHAT MORE COULD YOU WANT!
Oliver K
Nice resturant with good prices and friendly service. Also a nice setting at night with a lit up fountain and candles. I had steak with mushrooms and it was delicious. much better than i thought it would be. pizzas and ice cream are also very good.
| | |
| --- | --- |
| Search for Country in all of JustZante & the Messageboard | |
More Restaurants in Laganas...

Akropolis Restaurant | Albatros | Apollon | Avanti | Big Boys | Blue Sea | Blue Waves | Bocca BBQ | Bon Appetit | Bonanza | Caretta Caretta | Chevys | Cicero | Country | Cozy Corner | Delicious | Demetra Taverna | Favela | Georges Place | Giannis | Greek Islands Restaurant | Horizon | Ionian Sea | Island | KFC/Pizza Hut | Koralli | Kostas Taverna | L Frateli | La Marinara | Mamis Pizza | Marabou | McDonalds | Med Version | Medouli | Melons | Michaels Place | Midos | Mouria | Mr Dallas | Notes Taverna | Olympic Flame | Orient | Paradise | Peri Heaven | Pierros | Pythari Taverna | Robin Hood | Sarakina | Seaside | Sirocco | Sizzlebang Grill | Stasantas | Steakhouse | Sunset | Taj Mahal | Tangail | Tasos Place | Tasos Restaurant | Toad in the Hole | Wok Chinese | Zakynthos | Zandos |