Zante Beaches

Kalamaki Reviews
---
Zakynthos Guide
---
Local Directory
---
WalkAbout

Street View Style Tours
---
Zante Maps
---
Kalamaki Taxis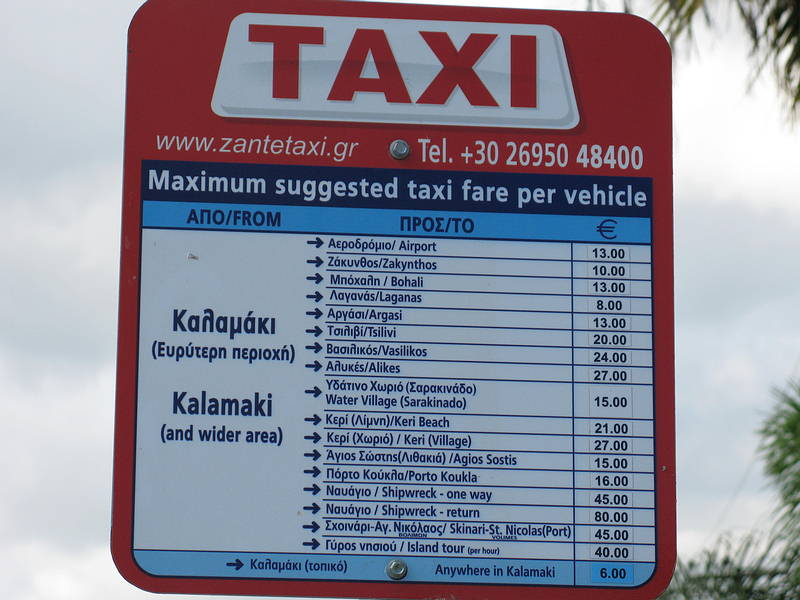 ---
Kalamaki Buses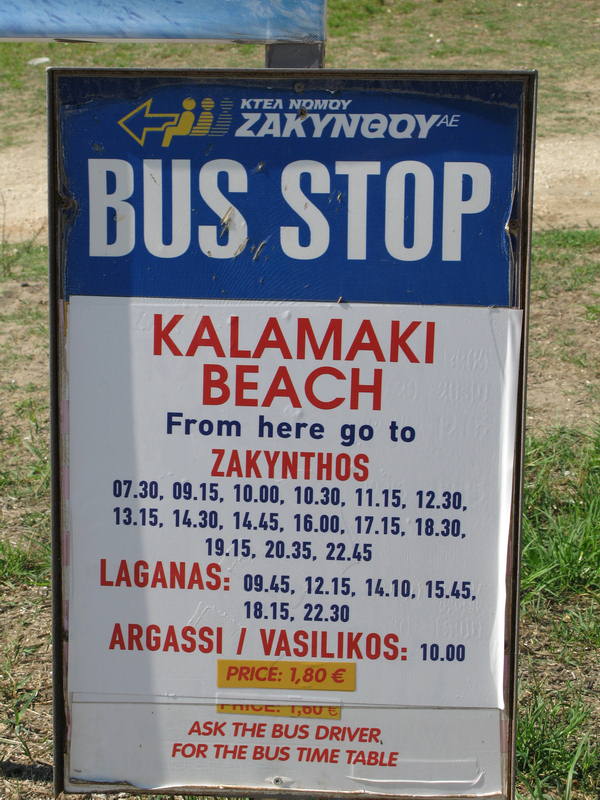 ---

+ Enlarge Map
Melon Bar

(Bars in Kalamaki)

10/10
Carol Senior
The melon bar is now under new ownership, Paul and myself have renovated and decorated the bar,it is a total chill out bar with a great selection of beers,wines and spirits, we are the only bar on the island that has a selection of bottled Real British ales. Hope to see you soon.. yammas.
10/10
Colleen C
Great wee cocktail bar!!! its a pity we only found it on our last nite as its away at the top of the strip but if we had found it sooner, we would hv spent more evenings in it!!! the bar staff are very friendly and down to earth!!! think we had 2 cocktails and 4 free shots!!!!!! so def worth the visit!!!!
10/10
Michelle C
Well done to Tony and Lee for making us their regulars at the Melon Bar on our rounds every night whilst there for 2 weeks .We were happy with the attentive service and humour you both work very hard to make everybody welcome ,We hope you have a good season and hope to see you next year ,the bar was very welcoming and modern in style wish we could take it home with us !! .We found the bar to be fairly priced and all genuine spirits served .Hope you get a copy of Benidorm to watch in the winter !!!! Ciao ...mich n J .Lancs
10/10
Patrick R

Nice Bar, friendly staff, shame the resort is a bit quiet but if you don't want bingo, Karyoke and all that this is the place to go.
10/10
Dave R
Really great bar to just chill and listen to music, loved it !!
10/10
Jocelyn P

just came back from two weeks in zante spent nearly every night in melon bar the coctails are fantastic. The guys are friendly and funny kept us entertained they create a fantasitc atmosphere for an enjoyable evening. The music was good suitable for any one and not too loud its definitely worth a visit. We miss u melon bar xxx
10/10
Jayne P
just come back from a great week in Kalamaki, went in Melon Bar every night, Antony and Lee make you very welcome, great music, great laugh, and some great cocktails. will definatly go back to kalamaki and of course our first stop will the Melon Bar.

Jayne and Bob
10/10
Deirdre A
amazing bar, very pretty with a great atmosphere. the guys are very friendly and entertaining!spent every night here and can proudly recommend the melon bar to everyone, as it's perfect for singles, couples and families at all ages. really enjoyed the chilled out tunes and delicious cocktails! so pleased we came across melon bar, thank you for making us feel so welcome and contributing to such a wonderful two weeks!look forward to seeing you both again soon! :d x deirdre and bob xx
10/10
Helen S

Fourth visit to Kalamaki, only discovered Melon Bar this year. Went most evenings during our holiday in May. Owners are very friendly and welcoming, lovely relaxed setting, not as noisy as some of the other bars in the resort. Best Pina Colada in Kalamaki.!! We are returning in May 2010, will definately return to Melon Bar.
10/10
Jodie S

We enjoyed ourselves at the Melon bar, music was good and the cocktails were even better!!! Would definately recommend it and would go back again! We were just sorry we didn't get chance to say goodbye to everyone on our last night.

Mark & Jodie from Sofia's x
10/10
Jenna A

Have paid a number of visits to this bar. Very friendly people - definatley call in there, you will not be disappointed. Good drinks at good prices - Antony & Ilyas always helpful, friendly and entertaining.
10/10
Steve L
Just returned from 2 weeks stay in Kalamaki, found the Melon Bar on the 2nd. night then spent every night there watching Euro 2008. Impecable service from ' Johnny Love ' the waiter and 'Lee' the 'NUTCASE' barman. Plenty of free shots too! all coupled with a good variety of music.They both work very hard to please so go along and give it a try. If you want a cold beer, the glasses come straight out of the freezer. BEST OF LUCK LADS, YAMASS!!!
10/10
Titchi W

sat at home the night after returning from kalamaki wishing that we were having the v****a in the melon bar!!!!!

great bar, great music and lee, yannis & monkey could make your holiday special. a bar not to be missed on your night out.

good luck and lots of success to you both lee & yannis

tracy and claire
10/10
Sharen T

We have just come back from Kalamaki and have had a great time. The Melon Bar is absolutely fantastic.

Yannis and Lee are just the best.

Oh and Hi to Vicky and Helen, how they can keep up with them is beyond me.

We have had some great nights in there and if any one is going over soon please pop in and say Hi.

The bar is sometimes missed because it is at the end of the main street but really well worth hunting out.

Missing you both, and Chelsea and Barry say hi too.

Love to you all from Sharen Barry and Chelsea

10/10
Jane C
AHey just noticed my last comment i put aa rating 10 out of 10 but its come up 4 out of 10 sorry sirus and paddy dont know how that happened no wonder you havnt emailed back to me,I would reccomend this bar to anyone thats going to kalamaki I was in every night good news im just waiting for confirmation about coming over in april so hope to see you soon,hope you are busy and sorry about the confusion im stiil trying to work round a computer,If i dont hear from you soon hope to see you all in april ,im flying to athens then boating to zante,byeee jane xxxdim such a thickhead sometimesd your comment here
10/10
Alex P

Great bar, we'll be back. DON'T FORGET TO EMAIL US THAT PHOTO SIRUS!!!!!!!

Alex and Carl
4/10
Jane C

Hi everyone,The melon bar is fantastic,great company and great wine,I was in this bar everynight and cyrus and paddy were great unfortunatly i had to return to england after 6 weeks and am missing everyone so much im going to try and come back in october.Anyone going to kalamaki i recomend to call in and say hello to cyrus and paddy [nickname tintin] Hope to see you both soon say hello to sharon and pete and lisa for me byee jane xxxx
10/10
Liz & Pete

Thanks for the bottle of brandy
10/10
Liz S

we found the melon bar on the 2nd night of our holidays and was there every night until we left for home.very pleasant and interesting bar with the guys doing card tricks with you.they were just starting to set up videos on a sunday night which i am sure would be a great hit.we were there the beginning of may so it was very quiet but some regulars still came in..the MELON COCTAIL was fab.
10/10
Patrick R

Hello to everyone who visited us last year and a big welcome to all the lovely people we have yet to meet this year.. hope to see you in Melon bar 2007 Pad and Cyrus
Gemma B

Hi, i'm looking for a job this summer and wondered if anything is avalable.I have experience as I worked the summer in Kalamaki last year. If anything comes up I would be very grateful. My address is gbundy4@hotmail.com.

Thank you

Gemma
Debra K

Possibly Melon Bar is one of the most stylish Bars around. We visited every evening to be welcomed and often entertained by the quietly courteous bar owner Paddy and bonde bombshell Lisa, thank you you two, you made my holiday fun. We also met some fab people who had the same idea about the ambience of Melon-big hallo to Caroline and Willie,Natalie and David, Pete and Sharon

I enjoyed the range of music, comedy and visuals presented on the patio screen. Internet access and even a mobile charging service available, Melon Bar has it all.

Look forward to seeing you next season

Debra and Mandy

Caroline L

THE BEST BAR IN KALAMAKI!

We thought we'd walked into someone's living room when we first arrived, but were made to feel so welcome in Melon Bar that we came back every night.

Met some great people - a bar like this attracts like minded folks, so you know it's going to be a good night.

Music ranges from the very chilled out to the positively boisterous (will send photos of the Hawaii 5-0 evening shortly!) whatever you're in the mood for!

Thanks for a great time Paddy and Lisa and Sammy, you made our holiday. Miss you loads!

lots of love, Caroline and Willie fae Leith xxx
| | |
| --- | --- |
| Search for Melon Bar in all of JustZante & the Messageboard | |
More Bars in Kalamaki...

Alexander Bar | Antonis Pool Bar | Apollon | Bad Apple | Big Als Beach Bar | Black Pearl | Cave Bar | Cavo Doro (Akis/Alisons) | Cavo Doro Bar | Cronulla Bar | Drunk Corner | Iguana Bar | Look Up | Melon Bar | Mojitos | Oasis Bar | Oceanic | PnP | Red Tail Cafe Bar | Rose n Crown | Scorpio Bar | Shamrock Irish Bar | Sofias Pool Bar | Venue | Why Not Bar | YoYos2 |