Zante Beaches

Tsilivi Reviews
---
Zakynthos Guide
---
Local Directory
---
WalkAbout

Street View Style Tours
---
Zante Maps
---
Tsilivi Taxis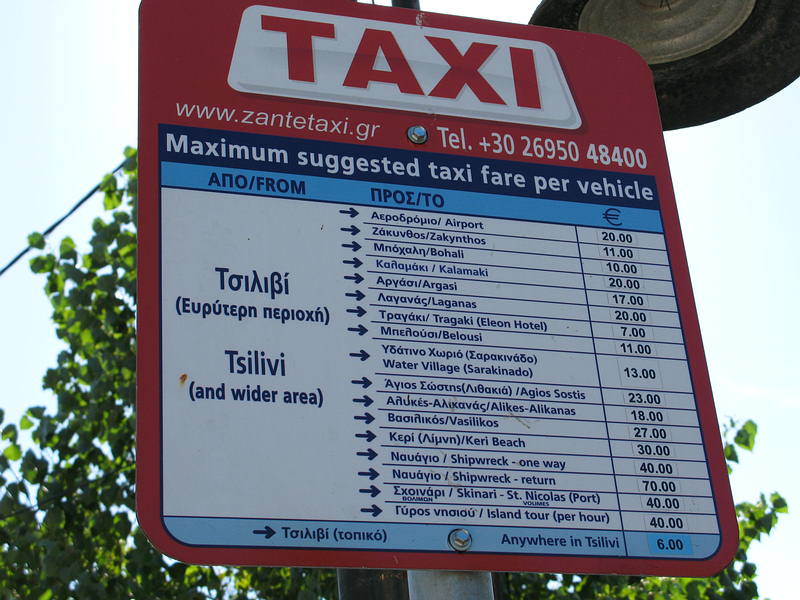 ---
Tsilivi Buses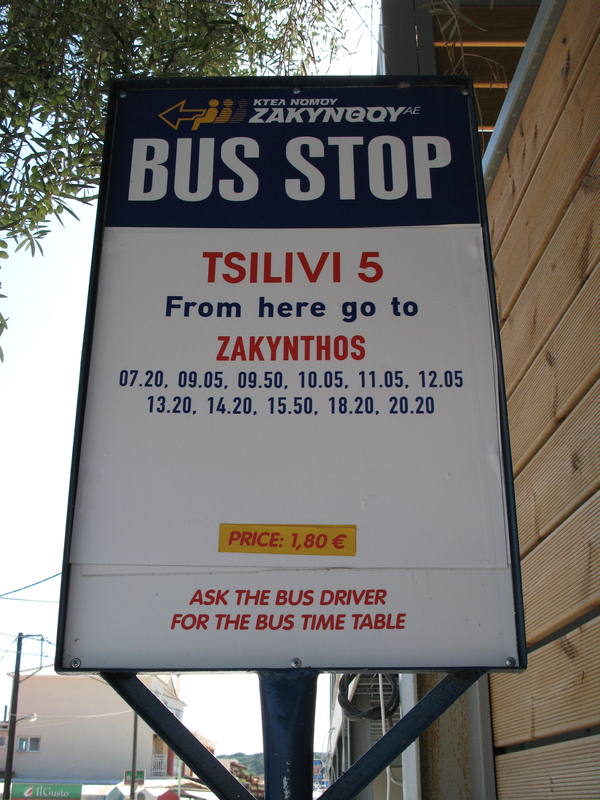 ---

Basils Bar

(Bars in Tsilivi)

John H (July 06, 2009)
hi kim &craig its john sorry ive not been in touch hope ur ok .me and my brother noel & my daughter hannah r thinking of coming over can yiu recommend any apartments
Gail I (June 20, 2009)
Just returned from 2 weeks in tsilivi we were hoping to see kim & craig in basils bar to see how their first

season had gone & to thank craig for fixing my ipod last year.I was so sad to see & hear that they had left Zante late last year,& returned to Doncaster i would like to wish tem both all the best for the future.from

Gail & Margery

10/10
Cath N (May 28, 2008)

Hi Kim 'n' Craig @ Basils Bar

We highly recommend this bar. Kim 'n' Craig are a smashing couple, from Doncaster, very friendly and always make you feel welcome. Just wish we had found it sooner cos Kim makes the best breakfast and we felt duty bound to have one every day!!

Now don't get me wrong…..we did have lots of Greek food while we were there……..but when we found out that they also made chip butties! With…' REAL POTATOES '.......yeah, none of your frozen rubbish……well….we had a few of them as well!!!! Mmmmm yummy!!

Craig is quite an entertaining bloke and we had a lot of laughs with him. You should give this bar a try, they have stuff going on like bingo, quizzes etc and Craig does make a mean cocktail (so he tells us)! but then.…so does Kim! Chris's favourite bit was the frozen pint!

So try Basils when you are in Tsilivi and have a great holiday!

Cath 'n' Chris

10/10
Wendy E (September 20, 2007)
Excellent Bar, friendly people (Hi Kim, Craig and Suzie!) and good cocktails!
Added extra, you can book with Suzie to have a manicure on Saturday afternoons.

Emma M (September 09, 2007)

only found this bar just b4 we left last year but will deff be there a lot from this thurs if you read this george see you soon mate emma (copper} and paul man u and boston united fan

]
10/10
Rachael B (August 01, 2007)

Hello Craig and Kim

We love Basil's bar soooo much we came back!!

Thank you so much again for looking after us and Dave and Sam, who think your bar is the best!! Thanks for showing the films and having lots of stuff for us and the lads!!

You are the best "local pub" in Tsilivi and always have a warm and friendly welcome for all ages. We loved coming to see you both again, just wish we could be back again in another few weeks. We were so sad to go again. We think you are the bestest!!!

Hope Spongebob is being good for you!!! We have sent you some photos via e-mail, hope you get them.

Thanks so so much. You are lovely

Lots of love

Your regulars

Rachael and John
Gerry I (July 26, 2007)
Great bar run by Kim and Craig,plenty to keep you occupied and also the kids.

situated at the quiet rather good end of Tsilivi no bucking broncos etc.Well worth a visit.

Ps Craig (in plaster metetersal broken ) good luck.

10/10
Leanne N (July 20, 2007)

finally got around to coming on and saying hi to kim and craig at basils! and also a hi to jane and chris too of course! website is looking good i must say! your puddy cats are soooo sweet. bless.

we had a fab time in your friendly bar and we are definately missing our fun daily visits in to see you all (only been home a week but need another holiday already methinks

)! you made us feel very welcome! i am also still so proud of the fact that we won the film music quiz which was great fun.

have recommended you since we got home on the net and in person to friends who are coming over soon. hopefully the 2 of us will get back to see you before too long! (im going to have to practice my darts though as can't have craig winning all the time!

)

take care and hope your nice and busy and sunny! have a mythos or ten for us please! he he

leanne and stuart

x

10/10
Rachael B (July 04, 2007)

We love Basil's Bar

Kim and Craig are a friendly and lovely couple who always made us feel welcome in what became our "local" for our two week holiday in Tsilivi. And they do my fave Strongbow, hoorah!!

A really lovely bar wher you can have lots of fun. We'd especially recommend th quiz on a Saturday niight, which was a real laugh, especially with our team mates Spongebob and Basil the Cow!!

We're backon the 20th July and will be definatley popping in for a pint and a good catch up

Can't wait to see you both again, you are a fab couple and Basil's is a great bar to go to.

See you soon

Rachael and John

(PS can't find your e-mail address, so I'll get off you when I'm over on 20th. Rach xx)

10/10
Charlotte (July 03, 2007)

JIUST TO SAY A BIG THANK YOU TO KIM AND CRAIG AT BASILS BAR FOR MAKING US FEEL WELCOME. YOU ARE BOTH DOING A FAB JOB FOR YOUR FIRST SEASON IN TSILIVI, KEEP UP THE GOOD WORK. ANY ADVICE YOU NEED ABOUT TSILVI ASK THESE GUYS. HAD SOME FUN NIGHTS IN BASILS BARS DOING THE QUIZ'S AND PLAYING BINGO OH AND NOT FORGETTING BEING ABLE TO KEEP UP WITH WHATS WAS GOING ON IN THE BIG BROTHER HOUSE. THANKS AGAIN, HOPE TO SEE YOU BOTH AGAIN
10/10
Cally B (June 19, 2007)

Had a great time in Basils and would like to wish Kim & Craig all the best for the future. Kim & Craig are two friendly people, always willing to help, even offered us somewhere to store suitcases, get changed etc when we weren't sure if our hotel could accommodate us until our early morning flight departure (had to leave room at 12noon, flight pick-up not till 3am!).

Thanks and keep it up you guys!
10/10
Barry F (June 02, 2007)

Just been to Tsilivi for a week and found a great bar called Basils bar. Not been taken over by the new owners long but they are turning things around.Very good beer and snacks and nothing is too much trouble. If they cant answer your question they know somebody who can. All in all a well run and friendly bar well worth a visit
10/10
Margaret L (June 02, 2007)
Just had a great week in Tsilivi been into Basil's Bar where there are new owners Kim and Craig who were very friendly and made you very welcome . They are both very helpful good food and entertainment. Craig makes excellent cocktails. Definitely going back to see them. Good Luck.
10/10
Sara S (May 18, 2007)

Just been on holiday to Tsilivi and found a great bar near our accommodation, Basils Bar. Its just been taken over this year by Craig and Kim from Doncaster. They were so friendly and helpful and made some good cocktails.

Hope to be going back again next year.

Cheers
Wendy W (July 11, 2006)

Basil, Cath, Judith and Mick made us feel extremely welcome from our first visit (thanks guys) and thereafter if felt like one of the good old local pubs like you get back home. Thanks to you all for providing us with a good few nights at Basils we feel as if we've made some really good mates. Entertainment for me was great as it showed Big Brother and allowed me to keep up to date! Hopefully see you all again next year! Wendy and Chris (Wales) x x x.
Chrissie I (January 14, 2006)
Hi Bas & Co

Hope you are all OK!

Really enjoyed singing at your bar with Geoff's Karaoke.

I think he made me sing 'Leaving On A Jetplane' follwed by 'Memories' on the last night.

I remember that I had a sore throat and was given a shot of Metaxa to cure it!

Thanks for making us feel welcome.

Luv Chrissie & Ronnie Ireson from Norwich xx

Sept/Oct '05
Sandy & Joy (September 19, 2005)

Basil and his staff gave a warm wlecome and the younger children (16 - 8) were able to use his pool table free! This allowed us to relax within eyesight of them for an hour or so after an evening meal. Large screen TV caters for Big Brother fans or Peter Kaye fans if that is your liking. Good friendly venue.
Peter A (April 02, 2005)
we have been going to greece for over 10 years and love every minute kath is a lovely lady and basil is a great laugh look forward to seeing you on the 12 may see you soon
Finbarr (October 05, 2004)
Basil's bar was the highlight of our holiday. We had some memorable nights and other great ones that I can't remember at all. Basil and "the Dragon" were extremely friendly and on our last night they had made up goodie bags for the kids to have on the journey home. There were grat kiddies videos and the free pool table kept the kids busy, and Basil's never too busy to have a chat with you.
Chris K (September 11, 2004)
Nice bar, good atmosphere and they serve a strong vodka and coke! Went here a few times for the films as they showed them a bit later than the other bars. They also supported the animal welfare group on the island - which can only be a good thing!
Ronnie V (August 24, 2004)
We popped in Basils' for a couple after our meal one evening. Good atmosphere - watched Pater Kay and Big Bruv Finale. There's no escape even in Zante... ;o))

Didn't spot any babes, altho the girlfriend reckons some chick was checking me out... hmmmm dontcha just hate it when that happens? ;o))
Kim X (July 28, 2004)
Basils B ar is great for kids because of the family atmosphere and the free pool table. We have just come back from Zante where kids came wiv us, they loved basils bar so good luck and keep up the good work. kim.R. x
.P.S. how many bars do you know that show Big Brother 4?!?
Liz W (July 24, 2004)
nice clean family run bar,relaxed surroundings and excellent for kids as have free pool table good for keeping the big kids amused also.will be back to see you all september cheers and good luck to you all
Rachel B (July 18, 2004)
basils bar is the best in tsilivi basil is very nice and the atmosphere is calm and is so brilliant well done basil see you in september richard rachel and polly
Brian & Sally (June 19, 2004)
What a brilliant family bar - somewhere you can take the children in the evening, without pressure to buy a meal but with free pool to be played, good quality Disney films on a giant TV and with the added incentive that it's right next to one of the best restaraunts in Tsilivi - The Apollo! and on the other side of the bar the ladies can get their nails done and bits waxed.
Well done to Basil and "the Dragon" - the best hosts in Tsilivi. We'll bring the three girls back next year.
| | |
| --- | --- |
| Search for Basils Bar in all of JustZante & the Messageboard | |
More Bars in Tsilivi...

Amore Bar | Amuse Bar | Apolis Bar | Ark Bar | Bay Bar | Breeze Bar | Canditas Bar | Dennis Bar | Drunk Moon Bar | Escape Bar | Freddies Beach Bar | Friends Bar | G and J | Graces Bar | Joker Bar | Kaliva Pub | Level Bar | Lifetime Beach Bar | Magdalenas Bar | Mambo | Mary & Georges Bar | Molly Malones | Paradise Bar | Planet Pub | Red Apple Bar | Red Lion | Sambuca Bar | Sandras Bar | Saratseno | Summertime Bar | Sunset Bar | That Bar | Traffic Bar | Two Brothers Bar | Utopia Bar |