Zante Beaches

Tsilivi Reviews
---
Zakynthos Guide
---
Local Directory
---
WalkAbout

Street View Style Tours
---
Zante Maps
---
Tsilivi Taxis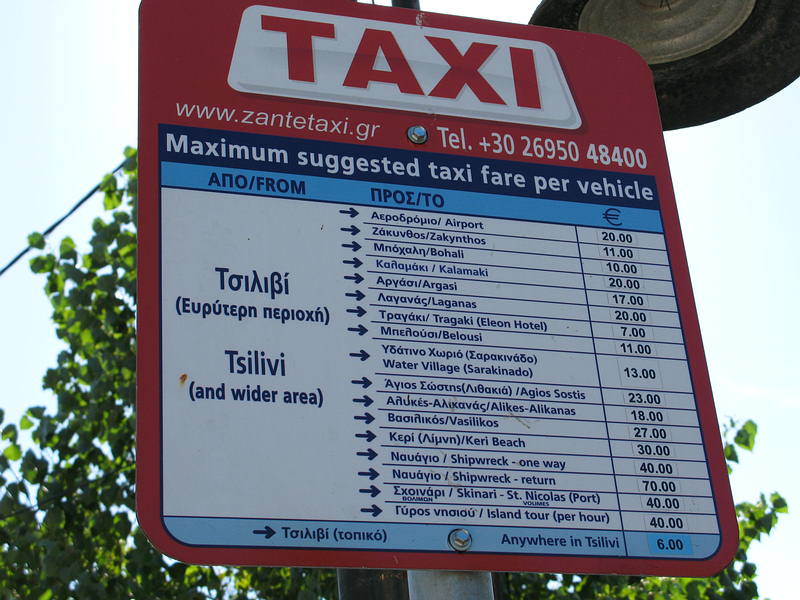 ---
Tsilivi Buses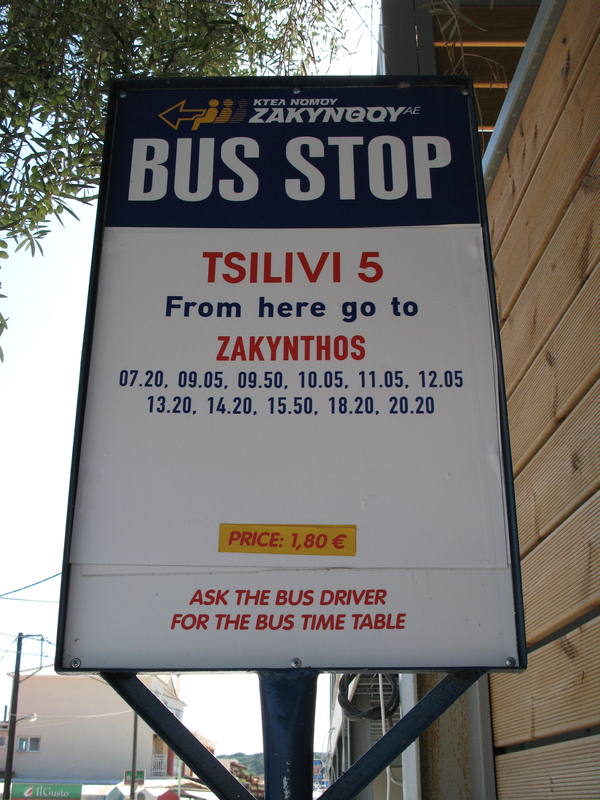 ---

+ Enlarge Map
Asian Feast

(Restaurants in Tsilivi)

10/10
Sharon H

Absolutely love the Asian Feast. Have holidayed in Tsilivi since 2002 and walked past this restaurant every night the first year until the last night. On our last night we decided to eat there because the waiter had been so friendly greeting us every night without any pushy tactics or trying to tice us in. We so wished we had gone earlier in the holiday. The meal was fabulous and the service very friendly. We have gone to this restaurant at least twice during our holidays for the last 10 years and have never been disappointed. The staff have always been helpful and friendly. My daughter and her husband went there in 2009 with their 4 month old daughter for a meal and when the baby became upset they gladly provided them with their meal as a takeaway. Nothing is ever too much trouble. I notice that people have mentioned the birds nest in the restaurant. The restaurant, like most in Tsilivi is open and birds will nest wherever they can. They are fascinating to watch with their young while you wait for your meal and there is no chance of any unwanted extras with your meal as there is protection under the nest to avoid this. I'd rather see this than the nest be destroyed and any young with it. They even avoid putting on the fans in the vicinity of the nests to avoid injury to the birds and their young. I call that caring. Please give this restaurant a chance. I'm sure you wont be disappointed. I crave one of their meals when I am at home because I've never tasted indian/chinese like it.

1/10
Nat N

Friendly staff bless them but the food was atrocious and I discovered a nest of birds above our table..one bird even shat on the table cloth in front of my sister(which was hilarious but still)......sorry guys but i wouldn't go again.
10/10
Julie H
Best indian we have had. We had the set men for 2 which was 21 euro, this included starters, 2 main dishes + bombay potatoes
2 x pilau rice & naan bread. So much food. You avecould have Indian or Chinese or mix and match. The staff were lovely and friendly. Imran if you read this
we lost your phone number, so sorry. Did you ever find our phone!
love to you all x

8/10
David B
Spot on , both Indian and Chinese were brilliant , we have just return from two weeks there and tried most restaurants and this was very good , we were at the end of the season but have a look at my comments about the Passage to India ?


7/10
Charlie B

It's Food is lovely of course the food is not the same as home but it's still an enjoy able meal and its quite expensive but good

the batchelor family
8/10
Wayne S

Great food and good service. If you are missing the tastes of India and China whilst on holiday i have found this restaurant to be the best choice. Can be a bit pricier than other places but most of the food is imported but well worth it.
8/10
Joe W
Had a cracking meal here - they do a set menu of 2 main courses (We had chicken chow mein and sweet and sour, but they were pretty flexible), rice, prawn crackers and spring rolls for a total of 22 euros.

Service was prompt and friendly, and the decor was tasteful.

We also ate across the road at the Asian Palace, but preferred this one.

10/10
Dianne F

Every night we walked passed on the opposite side of the road and got loads of hassle to into a similar restaurant. We decided to cross the road to avoid the hassle. We saw this restaurant and we all agreed we fancied trying it as no one was hassling you to go in.

Well we were not dissapointed. the service and food were excellent. Portions were not huge but we found it was just right as every where else piles up your plate.

Two of our party had Chinese and enjoyed it and the rest of us had Indian and it was fab. So much so we will be going back in September.

Sometimes it is nice to get a change and this did not dissapoint.

Well done.

John R

Walked past the Asian Feast most nights when we were going out. Always had a chinese woman at the door greeting people and trying to encourage them to call in. Eventually we felt bad walking past and decided to go in.

They had a good choice of indian and chinese cuisine and when it was served it was lovely. It was all very nice and we really enjoyed the meal. The only thing I would say is that in terms of value for money there are so many more unique restaurants in the area and when you go for a chinese it wasn't anything different to what you would get at home. But if you are in the mood for it, it's fine.
Sully M
very dear , not great portions , scary scottish lassie doing the tables , cuirsing and swearing from we sat down ,

do not eat here it is crap ,

Sean R

Ate a couple of times at the Asian Feast and found the food very good. The waiters were very helpful in suggesting suitable dishes when I fancied something different but wasn't sure what to eat. Very patient and with a friendly atmosphere made it a pleasure to dine there.

Lars E

At places like Zakynthos, a typical small cyclic tourist town, living on May-Aug tourist season, it is unrealistic to find gastronomic bastions. Moreover, it should be clear to all and sundry that comparing prices, quality and service with your favorite eateries back at home, will give you only weird results.

I have been to this place a few times: a couple of times last year in Aug (2005) and twice last week (June 1 – June 7, 2006) and found it quite acceptable in all regards. On different occasions, I have tried both Indian and Chinese cuisine there.

Service was prompt and friendly; food well-cooked and tasty; quantity and prices not bad. But, keep in mind: you would like this place only if you enjoy eating North Indian / Pakistani or Chinese food.

I would definitely recommend it, for once a week experience.

Neil F
I used to eat indian curry and chinese food in various parts of uk but this one is fabulous,very good value of money,when considring that all it was edible and plentiful.we visited Asian feast restaurant many times and really injoyed. the food was brillient,portion is big.strongly recomended to all,ASIAN FEAST RESTAURANT really serving feasts.
Michael G
there are many indian restaurants in this resort try them first,avoid this one if you can, very very poor service,rude staff and expensive.....you have been warned!!!.....
Lisa C

Having decided to go for the full works starters main meal and extras etc, we were rather disappointed in the curry itself, the chicken didnt really have any taste the sauce very bland.

The service was good though, but then again it was empty when we arrived. Also turned out to be our most expensive meal for our stay in Tsilivi.

Wish Id have tried there Chinese instead
Can U Help?
Uday K
Travelling to Zante on the 21/8/05. Villa in tsilvi. Would like info on Locations Chinese resturants in Tsilvi Indian rsturants Things for kids + infants to do Foods to avoid etc Places to visit which Kids and adults will enjoy
Allan C
Only me of our party of 4 adults really fancied a curry. The others gave in to me one evening, and admitted they really enjoyed the meal. I had the madras and found the flavour was all spices (not made from extra curry powder). We would have gone back another night but it was toward the last days of our holiday before we found this restaurant. Don't make the same mistake.
Andrew L

june 05 ate here a couple of times no complaints great set meals change what you like.
Zoe T

We stayed here in Zante in May 2005 and we visited Assian Feast twice. The staff were excellent and they allowed you to change the set menu to your choice. Excellent!
Helena W
great restaurant. The service and food were excellent. The staff were very friendly, especially the young Indian guy on the door who actually thought i was Greek. LOL. If you are reading this - 'kalispera, te Kanete? cala?
a very enjoyable meal had by all, we will definitely be returning.
Elaine M
Excellent service - best curry outside Scotland!
Danielle
A really lovely restaurant. The food was brilliant. You get really big portions, we couldn't finish ours we got that much! The waitors were very friendly and happy to help. try the wandering dragon, i dare you!!
| | |
| --- | --- |
| Search for Asian Feast in all of JustZante & the Messageboard | |
More Restaurants in Tsilivi...

Alkis Place | Apollon | Aris Taverna | Asian Feast | Athena | Avgoustis | Balcony | Benikos | Bianco e Rosso | Boomerang Beach Bar | Cafe Romanza | Calypso | Chinese Beijing | Contessina | Courser | Demaras | Dionisios Grill | Dionysos | Drosia | Edem | Family | Giorgios | Golden Fish | Greek Obelix | Greek Taste Souvlaki | Gyroland | Halfway House | Ideal | Il Fatto | Il Gusto | Kolovos Grill House | Koukos | Lamai Restaurant | Limanaki | Local Grill | Majestic | Marios Grill | Menir | Miami Beach Bar | Micriacropoli | Moby Dick | Mythos Grill House | Olive Garden | Olive Tree | Pieros | Popeyes | Premier | Romios | Salt and Pepper | Squid and Octopus | Stamnes | Subway | Sweet Revenge | Sweet Taste | The Brothers | The Med | Trenta Nova | Tsilivino | Valantinas Castle | Wine and Roses | Yum Yum | Zorbas |