Zante Beaches

Kalamaki Reviews
---
Zakynthos Guide
---
Local Directory
---
WalkAbout

Street View Style Tours
---
Zante Maps
---
Kalamaki Taxis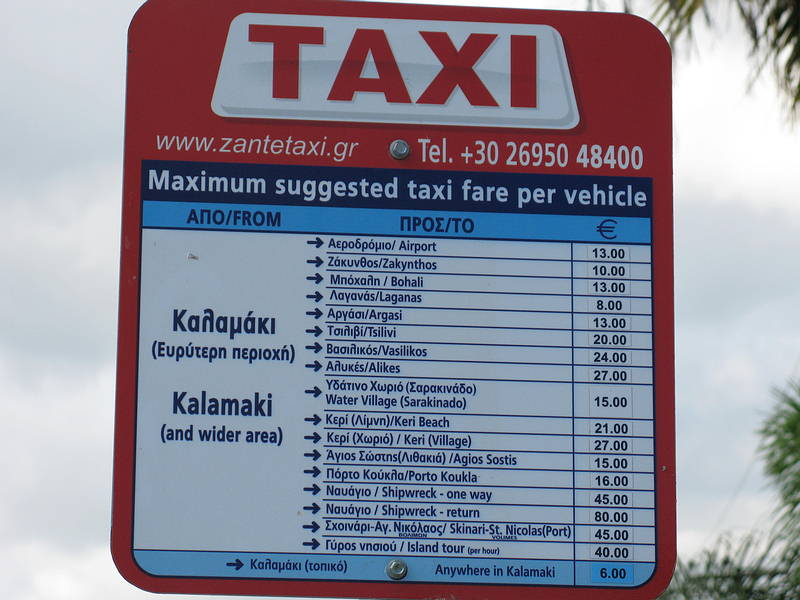 ---
Kalamaki Buses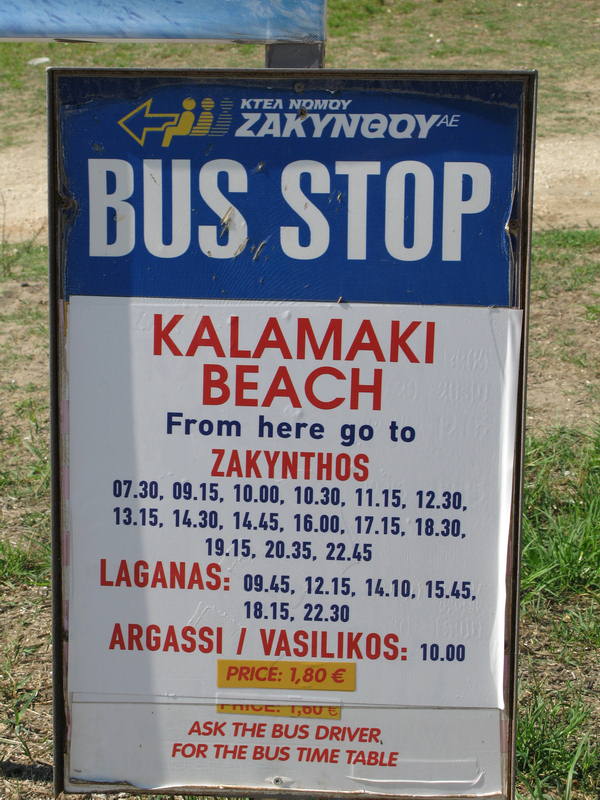 ---

+ Enlarge Map
Venus Hotel

(Accommodation in Kalamaki)

10/10
Ginny Boylett
Cant wait, only 6 more days until we arrive at Hotel Venus, all the good reviews it sounds great, so excited!!! :-)
10/10
Martin C

Just returned from staying at the Venus Hotel. Had a nice relaxing time there. The breakfast food is not over the top full on english, but you can order omlettes or fried eggs if you wish. The room was comfortable and clean.Will be going back again sometime.
10/10
Hayley B
I love everything about this hotel, the location, the staff, the rooms and breakfast, you are always made to feel welcome and nothing is too much trouble, as I have been a few times now you get to see some familiar faces as they must return year after year also, it's really good to make new friends, I cannot wait to get back, 8 weeks today and I will be there for 2 weeks, love it.
10/10
Alicia B
We loved everything about the hotel, great room, great restaurant, great bar (3 euro cocktails!) great staff, great(but freezing) pool, the best location by far!
10/10
Fiona S
Just returned from 10 days at the Venus Hotel. This was our third visit to the hotel and the standard was high as always. We received a lovely warm welcome from all the staff and they were as helpful as ever. All the staff seem to multi-task and always with a smile. Accommodation, food and drink were of the highest standard and their entertainment evenings were excellent particularly the BBQ night (a must for anyone going to the hotel). Good for families and couples alike. We miss you already and can't wait for our next visit!!
Claire S

had 2 weeks in the sun with the family .. the hotel is a true gem staff are fab as is the hotel only down side was havin to pay for the air con fridge n safty box 195 euros 4 2 weeks but if you book direct with the hotel its all in the price so we will def be back again but bookin direct see ya all soon x
Claire S

hi gettin nearer to our holiday now only 3 more weeks to go,,,, can't wait to get there it's been a long time since we were last there (2006)....kids gettin excited and can't wait to meet new friends ... se you there !
10/10
Debbie H
Hi, Claire. The Venus does have fridges in the rooms. You have to pay for them if you have booked with a tour operator. If you book directly with the hotel, it comes with the room cost. Can't remember the price for fridge hire as we only went on a package on our first visit and have booked direct since. I don't think there's a kids' club. You might have to travel a bit outside the resort for entertainment for your teenager but taxis are reasonable and the buses good too. Hope you enjoy your stay. It's a lovely, friendly hotel.

Claire S
Hi all..... getting very excited and on the countdown till our holiday(5 weeks on friday)... just a quick question , have the rooms got access to a fridge as we have a 2 year old that loves milk and i need to keep it cold.... r can we hire them ??

also i have a 13 year old to keep amused during the holiday , any ideas on what he can do ?? is there a kids club i seem to think not as the ages of my kids are 2, 4 and 13 all boys cheers x
10/10
Kath E
I just want to echo all the previous comments, we are about to travel to the Venus once again, where we know we are not just a room number, this will be our 5th stay at the Venus and we are soo looking forward to seeing everyone Nick, his staff and family and all the friends we have made too. The Venus Hotel is THE very best.
10/10
Alan B
Just got home from another excellent holiday at this well run hotel. Congratulations to Nick and all the staff for making our holiday so enjoyable. Each year more and more people return and it is great to see them all. This says everything about this hotel. See you all in Sept. 2011.
Gayle T

Is it true that Donna is at the Rose & Crown, will be a loss to the Venus
10/10
Diane F
Another fantastic stay at the "VENUS" and cant wait to get back there. Just six months to our next visit. Cannot recommend this hotel enough. The staff are really friendly efficient and attentive and look after you whilst you are on holiday. The Venus is situated close to the top road where shops, restaurants, transport etc. can be found and a short walk away is the beach. If you chose to go to this hotel you will not be disappointed and will make many friends as we have done. HAPPY CHRISTMAS TO EVERYONE WE HAVE MET THERE
10/10
Sue G
No wonder the VENUS attracts such positive reviews. We are talking about a hotel where the guests

10/10
Alan B
Excellent stay at the Venus once again. Congratulations to all the staff for making our holiday an enjoyable one. The amount of people who return to this hotel year in year out says it all. See you in Sept. 2010.
10/10
Carol P

Just returned from another fantastic stay at the Venus. Great room, great staff, good food and every bit as good as previous years.

Thanks everyone

10/10
Andy F

We arrived on July 9th 2009 looking forward to another good holiday. This was the first time that we booked direct with the hotel and found it very cost effective compared to previous visits via a holiday package.

The facilities as usual were first class and we found the Venus Kitchen a welcome addition. This meant we could dine at the hotel if we didn't fancy going elsewhere.

The staff yet again made us feel part fo the family, as they always do. It was nice to meet Barbara again and Mary was as bubbley as she always is. Lynne, Christalou and Maria looked after us with thir customary friendliness and efficiency.

We did have all good intentions of having a few early nights, they WERE few due to the efforts of Donna and Spiro abley assisted by Nick, we have finally got the booze out of our systems.

We would also like to thank Nick whose communication prior to our visit was first class and wish him all the best with his plans for the future success of the hotel.

It was also nice to meet up with some old friends namely Eric, Nina, Dave, Tina and Gazza's daughter Lindsey.

It was again another occasion for making new friends from Scotland Norry and Linda.

We will be back again next year to resume our place as part of the Venus family.

Jen & Andy.

10/10
Vicky M

Fantastic hotel, staff make you feel very welcome, great with children, nothing is too much trouble. Hotel is ammaculately clean, rooms cleaned every day, pool and pool area spotless, plently of sunbeds to go around. Hotel snacks very good, varied and reasonably priced. Going back for another holiday this Sept 09 - really looking forward to it. TopTip: book direct with hotel, you get the following benefits: fridge, air-con & safe, airport pick up and drop off, 10% off all hotel food & drinks and a further discount off your next holiday if you book again before you leave - you dont get any of this if you book through an operator, everything is extra. I would say Kalamaki is for families and couples, for the younger generation Laganas is a 7 euro taxi ride away, close enough to go clubbing every night but far enough away not to affect Kalamaki. Lots of restaurants to choose from and a good selection of bars. The beach is a short walk away, beautiful and clean (has to be due to the protection of the logggerhead turtles). We have never returned to the same hotel on our holidays before, but the Venus Hotel makes you feel so welcome, relaxed and comfortable you want to come back again.

10/10
Andy F

Just 81 days to go before we arrive in Kalamaki yet again (5th time). As usual staying at the Venus hotel, which in my mind is the best place to stay. Very friendly welcome, your made to feel part of the Venus family. The rooms are excellent, snack bar has plenty of variety and more importantly the staff are very friendly andefficient. Can't wait, but I suppose i'll have to.

8/10
Lesley S

Our first time at The Venus, and Nick was most helpful and welcoming. The room was kept spotless as were all areas of the hotel. The snacks from the pool bar were reasonably priced, and there is a huge choice, which is handy if you can't be bothered to go out for breakfast (well lunch in our case, not known to be early risers!!!). We only "did" the breakfast that is provided twice, a good choice, but as I said, we prefer the extra hour in bed!!! The cocktails in the evening are fab, just beware, they are VERY strong!!! I found the pool area a little crowded, and noisy at times, not really "us", as I like to lie peacefully and read, not a problem though, we just nipped up to Dias and used their pool.. Whilst we found the Venus to be a very nice hotel, we prefer the self catering choice we have used for the previous 6 visits to Kalamaki, and I doubt if we'll do a hotel again, not just the Venus, but any hotel

10/10
Carol P

Once again another brilliant stay at the Venus, can't fault it except to say it's hard to leave. The refurbishment is now complete and the whole hotel is just so nice, the food at the pool bar is brilliant and although not a breakfast person we did make it twice and the choice this year is just outstanding. The bar in the evenings is just the perfect way to end the day. Already counting down to Sept

Sept 08

Ditto above, another brilliant stay in this superb hotel
10/10
Emma C

Once again had a fantastic 10 night stay at the Venus in May, thank you to all the hotel staff for making our stay a great one!!

Love to you all!!

Emma & Harrison Carey
10/10
Emma C

Had a great stay at the Venus Hotel last September, the hotel is fantastic very clean and well maintained, the staff are very friendly and helpful too!! Can't wait to get back in 5 weeks time!! 23rd May 08!! woohoo!!
10/10
Allison T

Brilliant find. Just back from our first stay, which we booked direct - thanks to all the people in the know who let on how much cheaper and easier it was to do so. Nick and the 'gang' are so friendly and helpful - nothing is too much trouble. We have stayed in 5 star hotels before and believe me; they do not come up to the same standards as the Venus. We have never returned to the same resort before - I have a feeling this will be our first. Thanks guys for a truely fantastic week..... See you next year.
10/10
Alan B
Another excellent holiday at this wonderful hotel. All the staff from Nick to the cleaning ladies ensure that your stay is perfect. Well done to you all and see you again next September.

Lyn and Alan.
| | |
| --- | --- |
| Search for Venus Hotel in all of JustZante & the Messageboard | |
More Hotels and Apartments in Kalamaki...

Aeolos Resort | Amaryllis Hotel | Anagenessis Village Hotel | Antonis Apartments | Asteri Studios | Athina Apartments | Bitzaro Grande Hotel | Bitzaro Palace Hotel | Caretta Beach Hotel | Cavo Doro Hotel | Costas Hotel | Cronulla Hotel | Crystal Beach Hotel | Daisy Apartments | Dennis I and II | Dennys Inn Hotel | Dias Studios | Dina Studios | Dionysis and Tonia Studios | Exotica Hotel | Garden Village | Golden Sun Hotel | Ionian Blue Hotel | Island (Caretta) Hotel | Kalamaki Beach Hotel | Kalidonio Studios | Klelia Hotel | Louros Beach Hotel | Macedonia Hotel | Marelen Hotel | Meandros Hotel | Metaxa Hotel | Muses Villas | Nadia Studios | Plubis Studios | Rainbow Apartments | Roseland Hotel | Sea View (Caretta) Hotel | Sirene (Dollas) Hotel | Sirocco Hotel | Sofias Hotel | Star (Caretta) Hotel | Two Brothers Studios | Vanessa Hotel | Venus Hotel | White House Apartments |