Zante Beaches

Argassi Reviews
---
Zakynthos Guide
---
Local Directory
---
WalkAbout

Street View Style Tours
---
Zante Maps
---
Argassi Taxis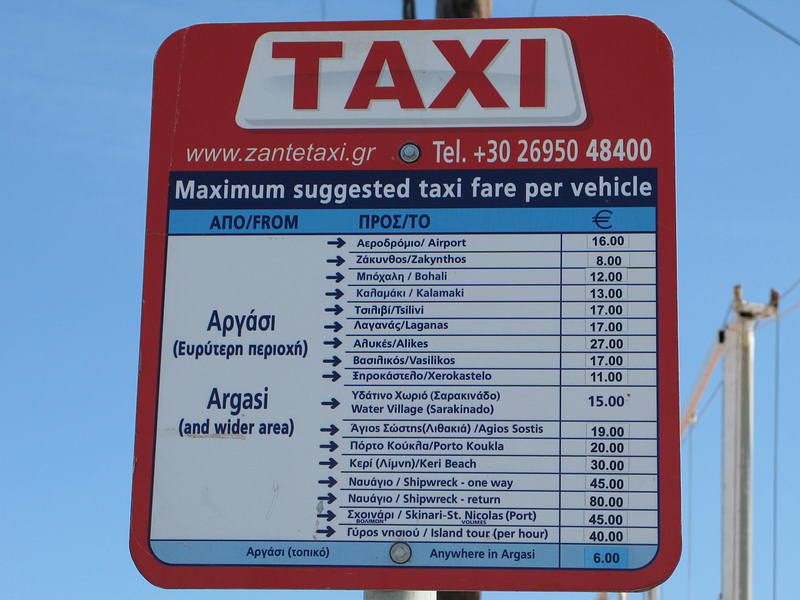 ---
Argassi Buses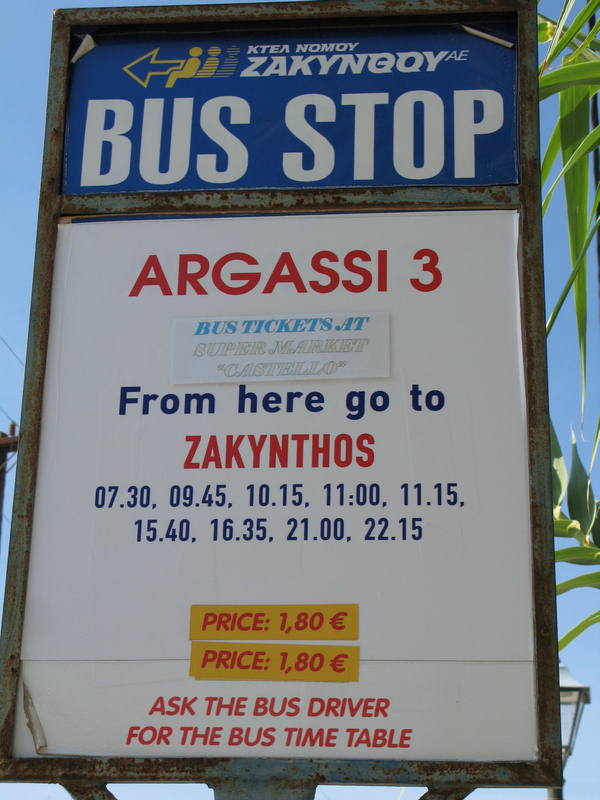 ---

Marinero

(Restaurants in Argassi)

Simon P (November 03, 2006)

The Marinero Restaurant was closed when I was in Zakynthos last month.

However,so was most of the other places on the island.It as certainly the quietest I have known it for a long while.
Fiona C (August 21, 2006)

Hey Costas!

Someone told me that Marineros is closed. I certainly hope that they are wrong! Where else would we get Grannys Spicy Chicken and Spaghetti In The Oven? Take care buddy and maybe we will see you before summer is over.
Mel A (October 01, 2005)

Excellent resturant. you can't say you have been to zante unless you have eaten in the best restaurant and that's the marinero.
Spyro P (June 17, 2005)

Yassou micheal,jenny,elia and kosta.Hope you are all fine.The "MARINERO" is one of the best restraunts in argassi.The familly that runs it is very friendly,they´ll make you feel like home.10/10!!!!!!!!!Kales douleies.Talk to you soon.Bye for now!!!!!!!!!
Melanie D (January 20, 2005)


I KNOW COSTAS I WILL EMAIL HIM AND ASK HIM TO LOOK ON THIS PAGE.
Melanie D (January 20, 2005)


I KNOW COSTAS VERY WELL I WILL EMAIL HIM TO LOOK ON THIS PAGE.


Can U Help?
James M (January 04, 2005)
can i contact Costas at the Marinero
Can U Help?
James M (January 04, 2005)
can i contact Costas at the Marinero
Melanie D (May 28, 2004)
I have been lucky enough to of travelled the world and eaten at an amazing varity of restaurants, but nothing has ever come up to the standard of the marinero, every meal that my family has had, tasted fantastic. All the food was freshly made by mike and jenny, and served professionally by Kostas and ellias, they all treat you as if you are family. You would expect the price to be high, as the food is so good, however it's proberly the cheapest in zante. To not go and eat at this restaurant would be a crime!!!
Alan M (August 18, 2003)
When yearly in Argassi we always visit the Marinero to Meet Costas (the waiter),his brother, Illias(DJ @ Magic Mushroom)and their parents,the owners.The food is excellent especially the Rabbit stew.All cooking is traditional and served in a clean restaurant tastefully decorated with marine memorabillia.Best wishes to all there from Alan and Chritina
Christina K (August 12, 2003)
It was one of the most tasty dinners i've ever had.
To be honest i didn't know that restaurant but i learn all about it from Kostas!
I meet kostas at a Seminar for the ESDL and i was really happy because i found one of the most friendly enviroment!!
And the prices really cheap!
i just loved it!!!!
Kostas (December 12, 2002)
"Marinero" is a family restaurant and as we like to say, we are one of the few remaining restaurants in Argassi that the really like and respect the greek cuisine The pleasent enviroment welcomes you to try one of our various dishes and flavours! We also offer friendly service and take our word for it, try it once and you'll be back!!! How to find us: We are at the beginning of the main road of Argassi! (right next to the "Mirabelle Hotel")
Jock S (July 28, 2002)
Excellent food and a lovely atmosphere - not bad prices either. Anyone going in, please give our best regards to Costas.
Kris M (July 27, 2002)
I have been going to Argassi now for 16 years and I had never been in here until July when Spiro from the Family Inn recommended it. It is absolutely superb,so much so, we ate there three times - try Granny's Spicy Chicken. Anyone going in by please say hello to Costas the owner's son (wears glasses) he has excellent English and is a really nice lad.
Stan P (July 15, 2002)
Situated at the Zante town end of Argassi before the left hand bend out of town, opposite the Symposiom Restaraunt. The staff are incredibly friendly and the food excellent. Good traditional selection with some unusual dishes as well as British & Italian dishes. Well worth a visit.
| | |
| --- | --- |
| Search for Marinero in all of JustZante & the Messageboard | |
More Restaurants in Argassi...

24-7 | After Creperie | Athina | Blue Blue | Dionysos | Double | Edem | Elena | Erato | Ethnic | Flocas Cafe | Granada | Green Frog | Gusto | Gyropolis | Ilision | La Dolca Vita | Palmyra Restaurant | Palos de Moguer | Papillon | Peppermint | Piccadilly | Poldos Place | Portokali | Poseidon | Rubys | Sala Ristorante | Simply Greek | Snack Academy | Stars | Street Bakery Cafe | Target Bar Taverna | Three Brothers | Yamas Tapas Bar | Zorbas |