Zante Beaches

Laganas Reviews
---
Zakynthos Guide
---
Local Directory
---
WalkAbout

Street View Style Tours
---
Zante Maps
---
Laganas Taxis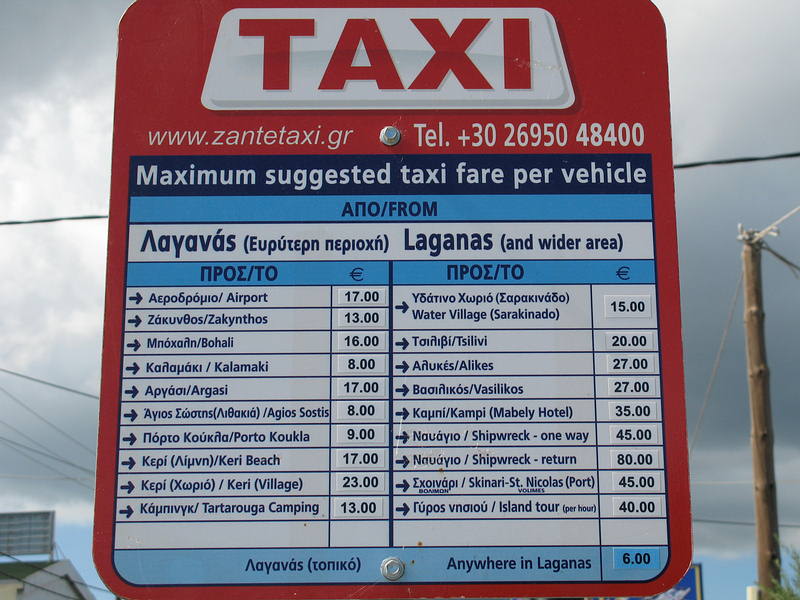 ---
Laganas Buses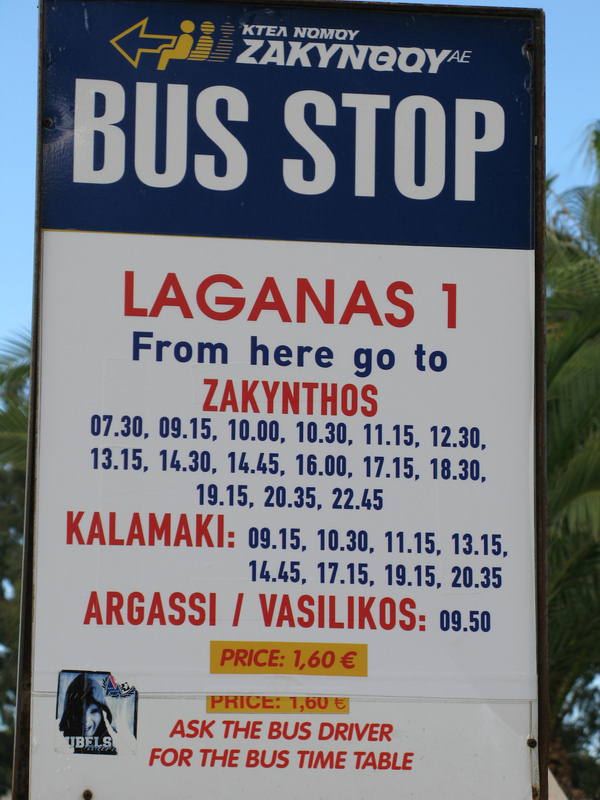 ---

Mad Murphys

(Bars in Laganas)

Tara K (September 23, 2007)

Alright Johnny

Long time no talk

Yup Yup i was one of the "Irish Lassies" stayin in the Commodore in Argassi alright..!

I never got over bein attacked by those alsations

Still love to be back there,best holiday so far..

You've a good un.?
Slice O (March 30, 2007)

Well, you've gotta ask yourself, do you feel lucky??? well do ya, PUNK!
Lovely L (January 09, 2007)

Hey Staci baby!!

Yes ill be back!Cant wait!Hopefully back in Murphys,only place i wanna be!!!!

Stac,first night we are gonna get smashed on the 'on tap' wine!ha ha!!!!

Love ya xx

Also hey to joe i do remember u thank-u for my straw ring i think we were gonna get married this year wasnt we? ha ha xx
Joe L (November 10, 2006)

hey had a brilliant time in zante, always started off in Mad Murphys. Lauren the barmaid if ur readin this, this is ur fiance joe lol, remember i made u the ring out og straws. well u wernt workin the last nite we were there so i didn get a chance to say bye but email me back woteva the case. www.e6boi.piczo.com don forget we set the date for 25th december lol x

had a quality time tho
Hayley F (November 05, 2006)

Neil was the best DJ ever! He played every song i wanted and was great. he even made me a wicked CD.

(i hope that is ok neil - sorry forgot to do it before, but better late than never)

love hayley
Hayley F (September 25, 2006)

hey guys,

been back from zante 3 weeks now and missing it loads. im back at uni and back to reality. miss coming into mad murphys after work for a fair few warm up drinks. thanks to the dj for FINALLY making my cd which i love! hope you are all alright and still loving it.

loads of love
Bernie M (August 30, 2006)
Hello to all in Mad Murphy's, esp Gav, Tom (even though he left when we were there) and paul! Well i suppose the DJ aswell even though he was not to good with Irish songs! But he did let Roma sing!! All the Tyrone & Armagh gals had a ball for the 2 weeks that we were out (11th Aug- 25Aug 2006)! Sorry we did not get up on the last nite to say good bye!!! P.s thanks to Gavin for the tea & hobnobbs!!!!!
Lea L (October 19, 2005)

My last night working at Mad Murphys... Also cherry bay's closing party...
Becci R (September 27, 2005)

DAVE, STACI, ELLA, SHANE, BEN, CALLUM I MISS U SOOOOOOOOOOOOOOOOOOOOOOOOOOOOOOOOOOOOOOOOOOOOOOOOO MUCH!!!! GET IN TOUCH I GOT A NEW EMAIL IL SEND U A LINK FOR MY PICS beccihughes1984@yahoo.co.uk
Frank C (September 01, 2005)
got back yesterday and i miss it aleady :(
bar staff are absolute legends, sorry if i only ever bought bottles of water!it was for the best i promise!! gonna miss you guys!! and the PRs out the front! Jenny and Ella you dudes!!

mad murphys= best place on the strip to drink!

Pabstastic (August 10, 2005)

1 of me & my sisters favourate bars, we ran a mock in there a few nights it was klass! a mixture of irish music and 2 drunk geordie mental lasses is a grrreat combination! we even starten the odd conga or two, cheers to anyone who joined on!

i was totally mesmorised by davetastic so i have put a picture up of him ahhh perfect he is. thanks for the straw rose and i hope u liked my attampt. ive still got mine but its not exactly in one piece.

stop slatin the dj people, he's got good crak, u just dont get it.

i dont mind he called me worse than poo then still asked for our numbers haha.

miss it heeps!!

pabsisace@hotmail.com

Ami S (July 24, 2005)

Hey guys! The 3Glasgow Girls mis u al so much! Cnt believe our holiday iz ova - best 2wks eva! Dave an Adam r th best barmen in Laganas - we'l hav th usual plz! Haha! Gots loadsa pics frm th lst nite Shaun, I'l put 1up here 4ya! U'd beta cme see us wen u go bac 2Paisley! Murphy's rocks - we even gots th t-shirt an wristband 2show our love! Speak 2u guys soon, miss ya loads

The Glasgow Girls - Ami, Julz and Caz xxx
Cat B (July 04, 2005)

just a quick message to say hello to all the staff at mad murphys. spent many nights in here playin pool and laughin at the bradford boys making a fool of themselves. adi, the name of 'thingy' that bean fell in love with was the lovely leslie, how can you forget!!

overall, we had an amazing holiday

love the chesterfield girls - caz n cat xxx

Adi (June 28, 2005)

well there were 10 of us who were in zante for 2 weeks, cant remember the pr's name outside but she told me to check out this website and give a shout out to mad murphy's.

one of our lot (beanhead) fell in love with whats her name behind the bar & the rest of us just danced around like idiots!!

think the dj got pissed off tho coz we always asked for oasis or anything other than the pop s**te he always played.

we came in on our last night all sad and gloomy for one last snakebite & black (no tequila thanks ) and i left without saying buy to the guys behind the bar (coz u were serving) so byeeeeeee from me and the bradford boys

great bar and great people!!

p.s do u remember wellam falling asleep on the toilet with his pants round his anckles!!??? haaaa
| | |
| --- | --- |
| Search for Mad Murphys in all of JustZante & the Messageboard | |
More Bars in Laganas...

4 Play Bar | Amigos | Argo Bar | Aussies | Bar Code | Bar Fantasy | Baywatch Beach Bar | BJs | C-Lounge | Cafe Del Mar | Captain Morgan | Central Bar | Cheeky Tikis | Cherry Bay | Chevys Bar | Chicago Bar | Cite Club | Cocktails and Dreams | Cool Peppers | Cream Bar | Cubaneros | Driftwood Beach Bar | Enzo Bar | Escape Club | First Stop | Fishery Inn Pub | Friends | Friends | G Spot | Ghetto Bar | Glamour | Havana Beach Club | Hawaiian Club | Hot Lips | Kamikaze Bar | Legends Bar | Linekers | Loca Bar | Lush Bar | Mad Bar | Maggie Maes | Mambo | Medousa | Mojito | Moulin Rouge | Must Sports Bar | Navagio Bar | Nikos Cocktails | Ocean Inn | Pauls at Last | Plus Club | Pure Beach Club | Relax Bar | Rescue Club | River Bar | Sabotage | Sin City | Sizzle | Summertime Bar | Three Lions Bar | Vibes | Waikiki | Wild Coyote | Zeros | Zoo |