Zante Beaches

Alykes Reviews
---
Zakynthos Guide
---
Local Directory
---
WalkAbout

Street View Style Tours
---
Zante Maps
---
Alykes Taxis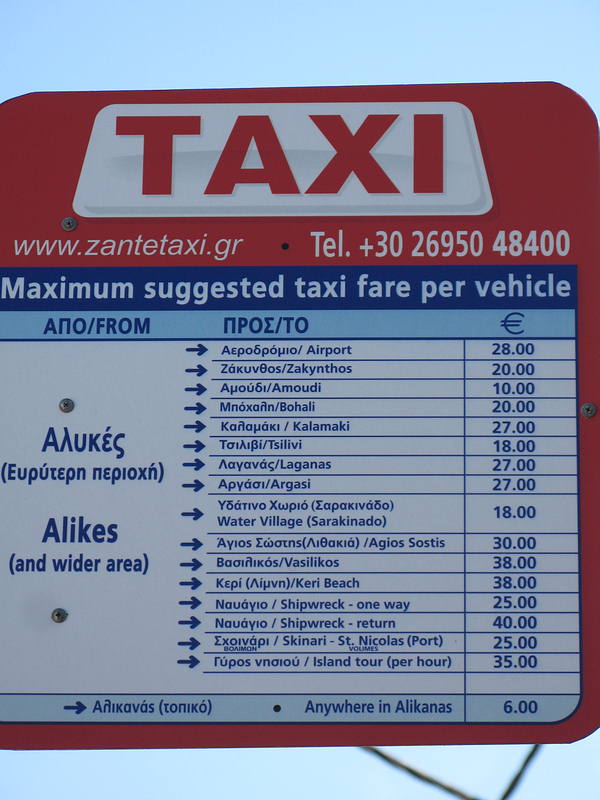 ---
Alykes Buses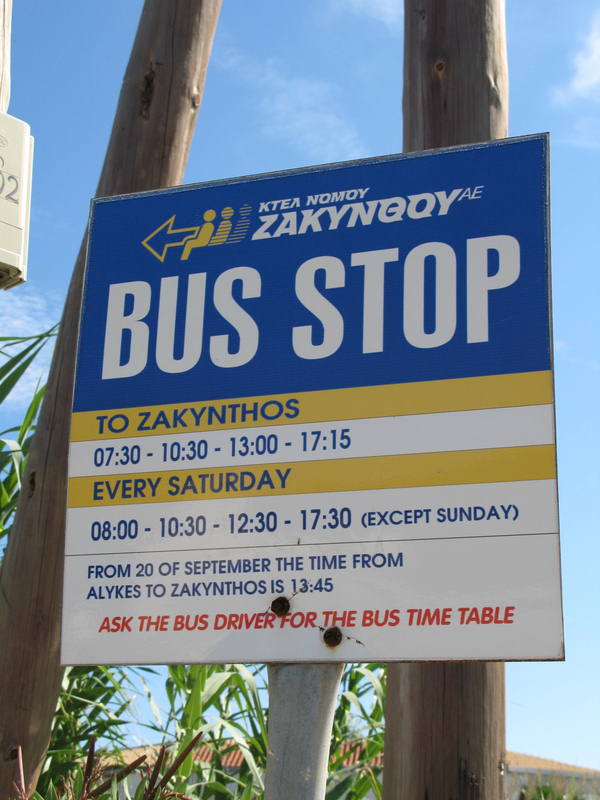 ---

+ Enlarge Map
Potamitis Studios

(Accommodation in Alykes)

10/10
Linda L
I Hope George or one of the family reads this. My Mum and Dad Andrew + Yvonne came to your studios many times, and my Dad Loved the place / he people he just loved everything about Potamitis . But sadly he fell ill with cancer and was unable to come back, He passed away last year and i know it would mean a lot for my mum to come back to see you all and maybe have a "Cheeky Lovely Jubbly "? My main aim is to get her back to see you all, while she still can because Zante and Potamitis /George and all he's family was who made my parents who had never travelled abroad before want to keep going back for the warm hospitality they received while there. Also me and my girls loved it. Georges place was the first time i had ever got on a plane, and experienced the worse THUNDER STORMS i have ever experienced haha, but your wardroabs made an ideal hiding place for me, boy they where the days, and i hope real soon i can bring mum back to see you all. What a great family and what great hoildays.. Thank you George ad family.xxxx

10/10
Sheila W
We stayed at the Potamitis Apartments this year between 5th to 19th July and had a really lovely time.George,Andriana and girls could,nt do enough for you such a lovely family.Andriana,s cooking is out of this world and the size of the meals you never go hungry and George he is fab and when it comes to music he is great music for everyone and their daughters are great. The rooms are very comfy and clean the maid Hilda is such a lovely lady.The pool area is great very clean plenty of sunbeds and brollys.We will be going back next year.Alike is such a lovely resort we found a couple of nice resturant Fidelios and Relax very nice food and a great watering hole Spikeys bar a lovely welcome in all of them.The price of the drinks at Potamitis were the same price has the bars in town.

5/10
Jackie D
my dad has been going here since 1997

and raves about george and andriana and family

he tells me that is the best holiday ever

and is showing me on the computer the place

and wants me to say what a fantastic place to go

so everyone must try it

lov to you all

robbie and jackie

derby

see you all next may x
Jamie S
If its the same Carol and Mike ( you want chips ? ) we met during the week 25th.Sept.to 2nd.Oct. , Hi , and we totally agree with their comments .Thompson's have got a real gem with the Potamitis , this was our first stay here and I sure it will not be the last . Fantastic .

The best Small and Friendly ever !

If you do go and you must , in George's words , please don't go and be Small and Miserable !

The Potamitis is a place to enjoy , relax and have fun .

Jamie and Judith ( 25.9.06 -->2.10.06.)

Bill P

George and Andriani are the perfect hosts. If you are looking for small and frienly this is the perfect holiday for you. Andriani is the most amazing cook with all food freshly made to order. George does not buy the fresh meat and fish without first inspecting it himself. Nothing is too much trouble. They create a friendly atmosphere of good food and friendly coversation, making for a relaxing holiday in spotless surroundings. Use all the facilities that are on offer and get to know your hosts and you will not be disappointed with your holiday at Studios Potamitis.

Its almost like staying with family!

Mike R

Thanks to both George and Andriana for making our holiday so special. We have never felt so relaxed and welcome. Food.... What can we say other than we really miss the souvlaki with Andrianna's special sauce. Many people will tell you that the best place to eate in Alykes is the Olympia, well we disagree. Its without doubt the Potamitis and yes we did try the Olympia (twice).

The place is spotless and quite frankly we have stayed in so called 5+ star establishments in the past and the Potatmitis would put them to shame in the cleanliness and hospitality area.

It richly deserves the 9 years running gold awards from Thomsons.

Many Thanks to the Gialouri family - George, Andriana, Angela and Vicky,

Love and best wishes Mike and Carol Ralph
Mike R

Hi Amanda

Thomson holidays are certainly advertising the Potamitis studios. We have booked to go there in September.

Comments look good so looking forward to our stay.

Carol and Mike
Can U Help?
Amanda H
please coudl you tell me which tour operator is advertising the potamitis apartments please
Belinda E

My mother and I stayed in the studios in June 2006 and would recommend them to anyone who would like to visit Zante. We had a fabulous time, George and his family were so welcoming and Andriani (George's wife) is an excellent cook. The studios, surrounding gardens & pool are spotless,couldnt fault it. It was quiet and relaxing,just what we needed. Nothing was too much trouble and the family worked very hard to make our stay just perfect. We are considering returning next year and have recommended to the whole family.

BRILLIANT!!!
Happy C
We visited The Potamitis whilst staying in Alykes and found George and his family to be the lovliest Greek family ever. Rooms are luxurious and food is just fantastic.

Would recommend this resort to all.

Chris & Jackie

We first went to zante on our honeymoon,where we stopped with George and Andrianna and what a beautiful time we had. George never stops smiling and with Andriannas cooking im not surprised. It's small and friendly and ideal to relax for a quite time by the pool.

We returned again the next year and were treated like long lost friends. The rooms are spotless as is the rest of the place. A MUST is to get george to ask Andrianna to cook one of her specials

.We met some really friendly people there who also had visited time and time again. But like all good things the holiday comes to a close and we had to come home

We will be going back again in 2007 ( forfilling a dream in 2006 and going to Kenya) so we may see some of you there....

Love to george, andrianna,grandma & girls ( not forgetting Rosey(the dog))

Chris & jackie.

York

Ken&sam F
Am so glad we chose the potamitis to stay at they were more than you could ever ask for and George and Adrinia and the girls were just fab and really made our holls. Every where was spotless and the food well that was to die for. All booked for the 26th june 2006 , see you soon George.

ps Met some lovley people and hope to see them next year and enjoy the world cup togeather , am sure all the locals will be cheering the english on now that Greece have not made it (shame).
Eric & Helen

As usual a great holiday with George and Adrianna and family the perfect hosts, now about the girls beating the boys, what was it 243 well yes but the men did it with style, and next year you just wait coach is working on new team plans (Get on with it Dave) sorry won't see you next year as we are booked for Santorini but will be back hopefully in 2007 ps you will have to find another ball boy for the time being
Steve H

Fantastic! Our first holiday in Zakinthos and we thoroughly enjoyed our stay with George and the family. As stated, the food was fantastic, everything was spotless, including the pool and George has a smile that could light Blackpool.

The Potamitis Studios are a must to visit again! Love to the couple from Barry Island, Jeff and Jan, the Grantham gang and everyone else staying from 29th August 2005.

Steve and Lainey from Leeds
Jane & Paul

I can't forget the boys!!!! Even though they were second rate this year!!!!!!! You'd better get some practice in for next year lads!!!!!
Jane & Paul

Just got back from our 3rd year staying at the Potamitis Studios. Once again another fantastic 2 weeks holiday. George, Andrianna, Vicky, Angela & Grandma made us feel very welcome. It was good see all our friends again, Joanne & Steve, Chris & Shirley, Dave & Carol, Tracy, Garth & forgetting Liam. It was also nice to see Eric & Helen (from 2003) and Phil & Helen again. All the old faces that return year after year. The studios and pool area are immaculate, and not forgetting the fantastic food cooked by Andrianna (we wouldn't eat anywhere else). As usual George, we arrived home late Friday night and booked again the following day for 2006, we can't wait to see you all again.

Janine V
Returned back to Georges. What a wonderfull place!. They are all very friendly.

I hope to return back next year and hopfully can have room 19 it was fabulous.

Really didnt want to come home

Allan the rep is always helpful.

Must say that the people in the OUZUR BAR are out of this world. Can wait to return next year
Hayley C
Ken,

The picture of the water and cliffs, is the one I have as my screen saver!

Hayley C
Hi Ken,

I would love to go back to island again! Next time though, no room number 13, car crashes, all night dog barking, and people taking £200 out of our credit card! I have a photo we took near the blue caves as my screen saver which reminds me of the plus points of our hol!

Mark says he wants more luxury next time we go away. We were thinking of Egypt, but after the bombing... we aren't sure! He would like to go to Iceland, which could be interesting- at least I would be at home with my 'Snow White' skin!

Hello to Jan- hope to bump into you both again some day!

Hayley


Peter G

For the first time in many years of travelling we returned to see George , Andreana , Vicky & Angela. A great move on our part as we felt at home as soon as we arrived.The accomodation was as clen and well kept as we remembered , the welcome was very warm , the pool and facilities as spotless as ever. The best was yet to come , Andreana's cooking ( the best on the island ) , just try it once , I guarantee you will be back. If you are looking for a relaxing , quiet ( usually no small children) freindly holiday this is the place to be.I'm sure we will return again.

Ken F

Superb holiday. Excellent apartments and location. George and his family are hosts second to none. A very relaxed and friendly atmosphere and a brilliant place to unwind. Attention to detail throughout. Complimented by the fantastic home cooking of Andrienna. Room number 4 is ours for next year we hope!

Our Thomson rep was also very good and a great help, Cheers

Hi Haley & Mark and the rest of the crew. See you all next year?

Hayley C
I could not fault the friendliness of George and his family. The apartments were very clean and the food was also impeccable! The only real complaint I have is that we were kept awake all night for most of the nights during our week's stay, by barking dogs. They would bark for hours. This really spoilt our holiday as we were constantly tired.

I would love to go back to the island though as it is beautiful and the locals are very friendly!

Hello to Jan and Ken from Pompi and Jan (Julie Walters!) and Phil from the Midlands and of course to George and family!




Sally A

See you again in September 2005!

Sally & Damian
Alexandra W
did not stay at the hotel this time, but spent our full 2 weeks holiday there. George and family are fantastic they made us so welcome. We had a look round some of his studios and found them very well equipped, spacious and very clean. Andreana is a fantastic cook and the food is highly reccomended. George makes you feel so welcome and the whole family can not do enough for you. We are returning next year and are intending to stay with george cant wait.

Annette P
We spent a wonderful relaxing fornight in June 2004 with George, Andriana, Angela and grandma. They made us feel like part of the family from day one. Nothing was too much trouble. The studios were spacious and clean and the beds extremely comfortable (double beds and for the first time we actually slept well abroad!). The pool was so clean and the pool area was cleaned every day. Andriana is a great cook - no need to go into town for meals. Breakfasts, snacks and evening meals always available. The best holiday we have ever had. We will be returning next year for sure. You really must visit George and his family for a relaxing trouble free holiday.
| | |
| --- | --- |
| Search for Potamitis Studios in all of JustZante & the Messageboard | |
More Hotels and Apartments in Alykes...

Akis Studios | Alykes Garden Village | Alykes Park | Andreas Studios | Apollo Studios | Argiros Studios | Astoria Hotel | Beach House | Canadian Plaza Hotel | Clio Hotel | Emily Studios | Golden Dolphin Studios | Ionian Star Hotel | Konstantin Hotel | Koukounaria Hotel | Lagounaris Beach Hotel | Lofos Studios | Maria Hotel | Montreal Hotel | Nikos Studios | Panorama Studios | Paradise Apts | Piccadilly Hotel | Potamitis Studios | Pothos Studios | Roula Studios | Sea View Hotel | Sellini Apts | Soula Studios | Sydney House Apts | Villa Pouliezos Apts |