Zante Beaches

Argassi Reviews
---
Zakynthos Guide
---
Local Directory
---
WalkAbout

Street View Style Tours
---
Zante Maps
---
Argassi Taxis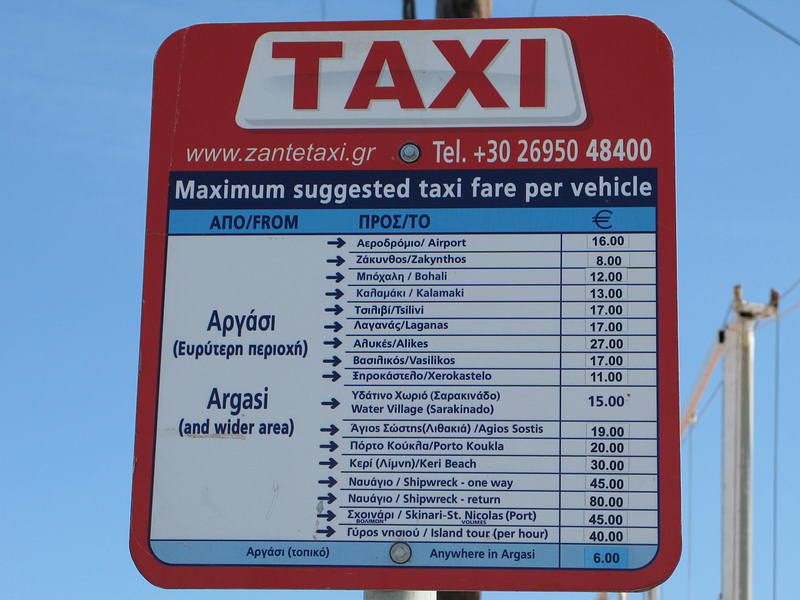 ---
Argassi Buses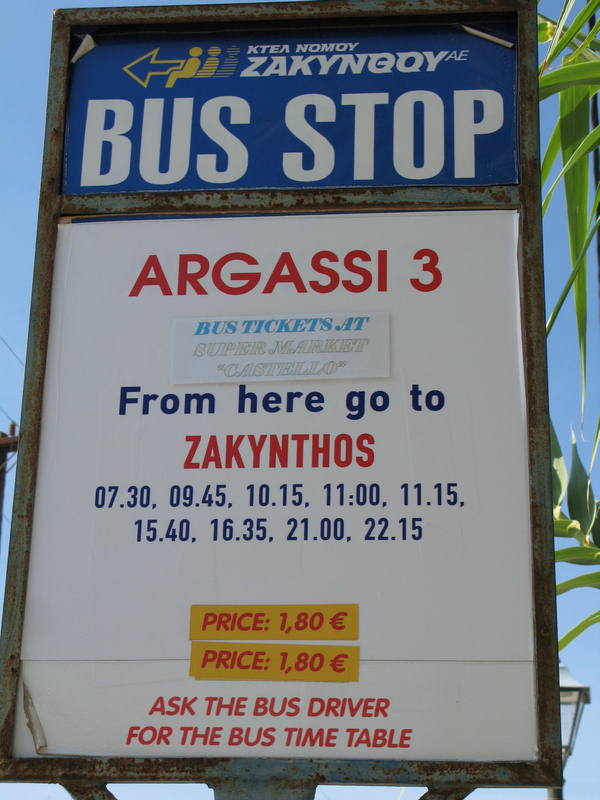 ---

+ Enlarge Map
Athina

(Restaurants in Argassi)

7/10
Iain T
May 2013 - Tried this place on our first night. Friendly people - very average food. Plenty of better options available.
9/10
Kirsty M

I have known the owner of Athina For 6 years now, when i first met him he was only a waiter but now Athina is his restaurant. I put up a bad comment for this restaurant a couple of years ago as it was his first year running it & it took a little while for him to get going. Now i would like to say i have nothing but good comments about Athina. The food is lovely, you don't have to wait very long for your food after you have orded and the staff are VERY friendly. Well done Ermal you have turned Athina back into a lovely restaurant again.

10/10
K G
We stayed in Argassi for 1 week and ate at Athina for our evening meal 4 times.

Each time ordering something different each evening, we were so overcome by the service we received and the quality of the food served..... We could not fault anything and found it really hard to try elsewhere, we did upon recommendation from other guests and wish we didn't.... Athina was by far the best.

The cost of the meal averaged the same as most places... Each night my daughter Millie pictured at Athina was allowed to take home a rose from the table because she loves her flowers. The hospitality was fantastic, we cannot wait the return to Zante in September just to see our newly made friends who welcomed us.

Thank you Athina!

10/10
Verity M

Highly recommend this restaurant. Just off of the main street, so it's more intimate and traditional. Visited twice on my 1 week stay and both meals were delicious. So many dishes to choose from and definitely worth making your way through the menu. Restaurant staff were all very friendly and it's a family - run business, so it feels very authentic. If I visit again, which I hope, I will definitely be visiting this restaurant again. My best wishes to all the staff - thanks for your hospitality Love Verity

Laura C
Hello Christina Johnsson. My name is Laura and I write to you from Italy. They have been to Zante from the 3 to 10 August of this year and like many, they have been host of the restaurant " Athina". You have own reason! All excellent! The hospitality and the fabulous food! I want dirti a thing… That beautiful young person in photo, I must be sincere is the sweeter and likeable person than all. If mistake does not call Sakis.It's true?? I have a its photo with me. You know if it has an address and mail. I would want a lot to send it. Hello Laura P.s.: Sorry for my bad english!!!
10/10
Zoe C

My friend Annette and I visited Athina during our first ever holiday to Zante. We enjoyed our meals so much that we ended up eating there 3 times during our stay. We would definately recommend this restaurant and all the staff were very welcoming and friendly.

10/10
Christina J
Hello everyone at Athina restaurant!! I just want to tell you that you are the best......we love you all, Sakis, Alex, Anna and Niko....

Me (Christina) and my friend Ingalill (Ina) went to Zante in May 25 and stayed for two weeks - two lovely weeks. It was not our first time in Zante - it was our fifth time - but it´s getting better and better, we long for the next time

. The first year we learned to know everyone at Athina´s....Nikos, Maria, Sakis...and we became friends....and still are. Now Nikos is not there - but Sakis are...with new staff....really nice staff

. And the food.....hmm you really must go there to find out how good greek food tastes. Chickensouvlaki, Greek salad, Tzatziki, Tournetto in spicy sauce, Chicken filet Butterfly (really nice)...you have to taste it all....we have - and we are very satisfied

We love restaurant Athina.....

. Hugs and kisses from Christina and Ingalill (Ina)

10/10
Peter D
nicos unfortunately has moved on but the guys here were fantastic wit the warmest of welcomes.Food was excellent and honestly apart from the fast food outlets the best value.we ate here more than any other restaraunt.Im just hoping athina is open in may 2010 as there are a lot of us in argassi and we get really hungry.its only a rugby team,the northampton doormen and ladies and the local body building club.see you in may. pete debs and the gang.

10/10
Sarah P

I returned from my holiday in Argassi in October where I had brilliant time. The restaurants I visit and the food I eat is a big part of my holiday. I must say that the Athina restaurant is one of my favourite restaurants in Argassi. This is the 3rd year I have been to Argassi and the Athina restaurant just gets better and better every year. It is situated about 20 metres down a lane opposite the magic mushroom club, which is good because it is away from the noise and the hustle and bustle of the main road. All the staff are very friendly and polite and can't do enough to make sure that your visit to the restaurant is perfect. The food is very tasty, fresh and great value for money. I have been to the restaurant many times and have never had a bad meal yet. I'v had several different dishes, all very good but I really enjoyed the sea food pasta and the mousaka. I look forward to going back to the Athina next year. Hi to all the staff. See you soon xxx

1/10
Kirsty A

We ate here on our first night in Argassi and had to wait at least 45 minutes before we were served. When we eventually got our food were very dissapointed, the chicken in the chicken souvlaki was dry and the moussaka was burnt around the edges. We did not complain to the owner as we got the impression that all he cared about was getting the money in the till. We would NOT reccomend this restaurant to anybody
Pauline G

hello anna how are you doing,i hope you got the letter michelle sent to you.could you send me the recipe for zakynthos beef its so tasty.
10/10
Pauline G
we loved it at Athina,the food is really good and great value for money.Anna and Alex are the best couple ever,they are so welcoming.On our last night my daughter and Anna cried Well done Athina cannot wait to come back luv u lots. Pauline and Michelle
8/10
Kevin M

Coaxed down the lane to this restuarant by the offer of free wine and were delighted, first by the wine and then by a great meal at a very reasonable price. I had lamb kleftidoand my wife had chicken; both were really, really good. The service was excellent. The sound of the sea nearby made it a perfect evening.

10/10
Pete D
well i could not believe it when i walked down the road and our favourite restaraunt was closed,a week later we decided to go to waves for a meal and there by the corner was a familier smiling face,a big hug and we were sitting in athina with the warmest of welcomes.nicos explained the reason as to why it was not open till our second week there.anyway the seafood pasta was as usuall fantastic,steak awesome and the carbonara out of this world.we ate here every other night and on our last night it was my wifes birthday,and what a night flowers,gifts,cocktails,cake,wine and whisky.what can i say but the very biggest of thank yous to nicos and all of the staff for making it such a memorable occasion.

i really cannot say enough about this restaraunt food,wine,staff and even the prices are the best in argassi.oh and not forgetting the best chef nicos.

again thankyou all and you had better be open in september.have a great season you deserve it

pete,debs,paul and maria

Lovisa C

I miss everybody on Athina Restaurang..especially Robert...of course!? I hope I can see everybody next year especially Robert and Maria .

ps: Älska sverige vafan :), fosterlandet för alla!
10/10
Noemi P

.....and ,of course, i can't forget Athina....my first Argassi's love!!
Lovisa G

athina restaurang was the best restaurang in argassi. very good food, and a very nice place.and the staff on athina restaurang was wonderful, espacially Robert and maria pilarinos was a fantastic person. greatings from us in sweden, L,C,J,M,T.
10/10
Tim G
Hi to all at the Athina,this is a great place to relax and enjoy a good meal without the noise of traffic as it is sited just down the ally opposite the magic mushroom in Argassi.All the staff are welcoming,especially Roberto!(Yamass mate!).You get value for money and good food,try the steaks and the swordfish,both done just right.They also do not rush you to leave and wiil have a chat with you.Hope to see you all next year so be ready for us!Also thanks for a great time on our last night there.

tim and helen
10/10
Jane C

Great place to eat. Waiters are very friendly and remember you after your first visit.

We ate there 3 time during our stay and the meals and service were exceptional and very cheap.
10/10
Rachel P

Athina was THE best resturant in argassi

everybody made us all feel welcome

Especially Roberto, he was lovely

Our meals were always deleicious, and so were the drinks : )

would love to go back and eat there again next year!

Miss you all!!

xo

Im not on there though
10/10
Vanias M
I miss you all! I haven't forgoten you. Things are going well for me. I am engaged to be married. I wish you all much sucess. Hello to the Big Boss to Lefteris to Sakis to Anuska to Maria and everyone else! You are the best staff and the best restaurant in Zakynthos!!!!!! Kisses and hugs for everyone. Vanias
10/10
Vicki F

This was my first time in Argassi and we went here in the middle of the holiday. Everyone made you feel really welcome especially Roberto!

My Dad is STILL talking about the ice cream you guys gave him for his birthday!

Make sure to try the Chicken Souvlaki cos tis lush!

Miss you guys lots! xxx
10/10
Jude F

This was our 3rd year in Argassi and we always head to the Athina. We ate here 3 times this year and it was great each time. Order the lamb kleftico and you will see the waiter put on a great show to finish off the cooking.

Everyone is really friendly and they cant do enough for you.
10/10
Anna Z

Great food, lovely staff, unforgetable peple
6/10
Dawn S
we ate here once in the middle of our stay.

after the reveiws I was expecting a great meal but was a little disappointed to be honest. Just didnt have the wow!

| | |
| --- | --- |
| Search for Athina in all of JustZante & the Messageboard | |
More Restaurants in Argassi...

24-7 | After Creperie | Athina | Blue Blue | Dionysos | Double | Edem | Elena | Erato | Ethnic | Flocas Cafe | Granada | Green Frog | Gusto | Gyropolis | Ilision | La Dolca Vita | Palmyra Restaurant | Palos de Moguer | Papillon | Peppermint | Piccadilly | Poldos Place | Portokali | Poseidon | Rubys | Sala Ristorante | Simply Greek | Snack Academy | Stars | Street Bakery Cafe | Target Bar Taverna | Three Brothers | Yamas Tapas Bar | Zorbas |