Zante Beaches

Kalamaki Reviews
---
Zakynthos Guide
---
Local Directory
---
WalkAbout

Street View Style Tours
---
Zante Maps
---
Kalamaki Taxis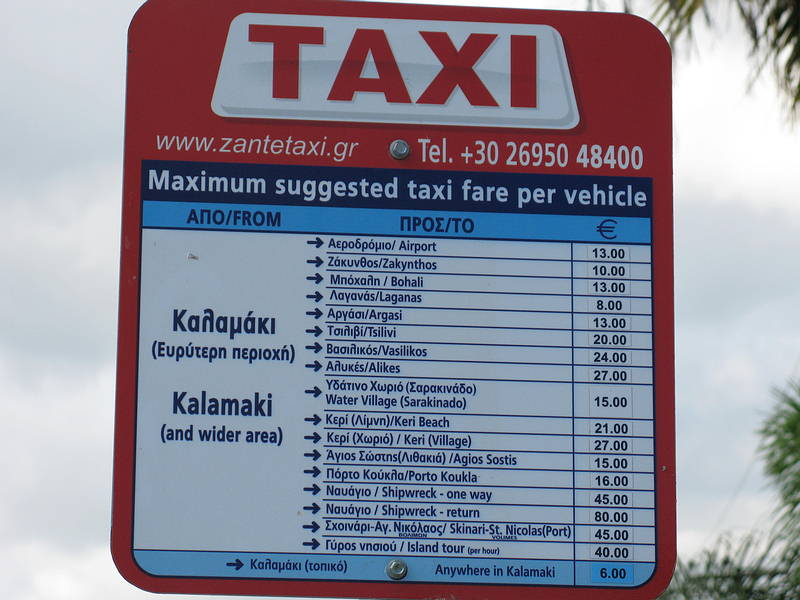 ---
Kalamaki Buses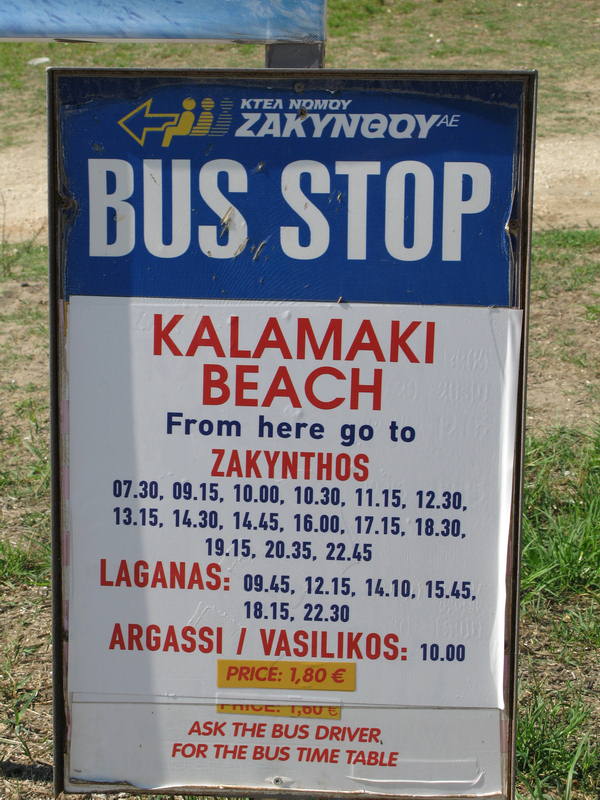 ---

Baccus Grill

(Restaurants in Kalamaki)

10/10
Sharon E (June 30, 2011)

Has it re-opened? I read in someone's Kalamaki review, they had just got back and said they had eaten here.......? I hope so, we missed Mario and the crew last year.
Jocelyn B (September 05, 2009)

It had closed down when we were there in August.Shame - cos it was one of the best restaurants in kalamki. Loved the kleftiko!
10/10
Roy B (July 13, 2009)

been going to zante the last 10 years, never had a bad meal here mario and his staff are really friendly had the best meal ever this year lamb kleftico flambe....... out of this world went back a few days later and had it again beautiful.....

9/10
Sammy J (July 20, 2008)

We came here once on our holiday, The food was very nice and so were the waiters (especially with my fussy brother haha, i felt sorry for the waiter who served us)

I had spicy chicken with chips and veg..my boyfriend had the beef burgers and LOVED them!

and my brother had a kiddies meal - beefburger with a beer (makes sense haha) bless him.

And i couldnt stop thinking of Ross from friends when i saw one particular waiter..

I think he really looked like him!!

The man on the door knew who we were every night we walked past but to be honest felt abit guilty not coming in, he always questioned why we wern't coming here to eat that night.

And followed us up the street with his card, even though we had about 10 of them!

But the staff were friendly..cant fault that really..were back in september so will probably visit this place again x

Brian L (July 17, 2008)

Always go and eat at baccus the kleftico is the best in kalamaki always a nice meal and good company will be back in september Nice to see the baby is doing well see you soon mario

brian and penelope
9/10
Norma B (June 30, 2008)
We eat at this restaurant once whilst we were there. Wonderful meal. Back at home now
10/10
Jane C (May 08, 2008)

HYA,marios and olfa,hope you are both well and you baby boy too,cant wait for next week not long to wait to see you all again,think im over with my baggage again your only allowed 15kilos now and as im coming for season iv packed the kitchen sink unfortunatly,Hope linda,arnie and the rest of you are well and at the moment really missing aris il just have to get over him,im hoping for some good luck this season as my luck these past few months has been nil,see you all soon,jane.

10/10
Wendy H (October 09, 2007)

hi marios, olfa and gang

it was lovely to see you all as always, you have become such good friends to us now and our main reason to come to kalamaki is to see you all! we always have such a warm welcome and linda is such a good cook! we were also surprised to see how her son has now grown in to a very nice young man, one to be proud of. if you have never visited this restaurant then it is a must if you are in kalamaki. marios and olfa will always make you feel welcome and the lamb kleftico is one of the best you have tasted.

we will be back to see you again next year!

love and hugs

wendy & george

milton keynes

xx
9/10
Sam (September 18, 2007)

Hi Mario, Ani,Mamma and all the gang.

Was great to see you all again xx

Hopefully will see you all again next year to enjoy more of your fantastic hospitality and food
7/10
Keith C (September 14, 2007)

Hello Marios I hope you and Olfa are well, Martin has just arrived back today and would like to pass on to you and your staff how much he and Carol enjoyed the food and hospitality they received at your restaurant. They have said the food was always excellent and recommend the Vakhos Restaurant to all all visit and that they will be welcomed with traditional Greek Fayre cooked to perfectrion.

10/10
Jane C (September 13, 2007)

Hi marios and olfa, just reading the comments and cant beleive that anyone has had a bad meal at their restaurant as i seem to recall 13th of june as i eat here every night nearly as the food is wonderful, a couple had a meal and wine and ate and drank every bit then complained about it much to the upset of marios and his staff,if you dont like the food or wine then you would leave it not eat and drink every bit,Ive been to kalamaki for years now and it took me this year to realize how nasty some english people are so much so sometimes i feel ashamed to be english,Ive had lots of meals here and they have been fantastic,Hope you are all keeping well,see you all in may bye love jane

10/10
Jane C (July 23, 2007)
Hi marios and everyone ,hope you are all well,Im working now from next week so hoping to come in october if not it will definatly be may,Im glad to see that your rating has gone up in you restaurant and hope to see you all soon,Ive had so many meals here ive lost count ,I always have the lamb stifado which is fantastic also the moussaka,Tried making it here but didnt get it right here,Love to you all,bye janexx.dd your comment here
Jane C (July 13, 2007)
HELLO,Marios,Olfa,Linda and Arnie,Hope you are all doing well,I would reccomend this restaurant to everyone visiting kalamaki ,its the best ,Iv been going a number of years now and eat here nearly everynight and boy im missing the food linda but i am losing weight now im back in england ,I had put 2 stone on in greece,say hello to costas and nikita for me ,Love and miss you all jane xxxx
Doreen A (November 17, 2006)
Also meant to say loved the lamb kleftico, coming back for that very soon.

Doreen A (November 17, 2006)
Hi was over to see you in september this year(06), had a fantastic two weeks was made even more special by seeing you again! Really love the food and especially the service and friendship we get.
You made us feel very welcome and we've made some great friends with you. Remember us to linda and we'll send you some photos soon.
Have a lovely christmas see you all soon.
Lots of love
Thanks again .

Hannah L (September 21, 2006)

Well what can i say about this resturant other than its fantastic... Mario and his wife run it really well... Noticed his wife can speak more english than last year. anyway the cook Linda is a great person even tho she doesnt talk much english (gonna miss you loads Mama Nothing much more i can say oter than you must go there its fantasic even tho they can be slow wen busy but its worth it!! trust me!!

See you next year Mario

Wendy H (September 15, 2006)

This restaurant is a"must" to visit. The food is superb, Lamb Kleftico is my favourite, so that is always first on my list! This time I tried the Kalamaki kebabs and they were delicious, I recommend you give them a try, and I think Mario's garlic bread is the best I have tasted. My husband and myself have visited Kalamaki four times now and the main highlight of our visit is always to go to this resturaunt to see Marios, Olfa and Linda. They are such genuine warm people and have become very close to our hearts. Everyone is made to feel really welcome and nothing is too much trouble for this husband and wife team. The greeting that Marios makes to all his cutomers at the entrance is "come in, you are welcome" and he really means just that! He really is a very cordial host! we love you the Vakhos team!

Vicki C (August 29, 2006)
we allways have great food at this very freindly restaurant, keep up the good hard work you all do.

See you next year.

Dave Vicki and Olivia
Jessica (August 25, 2006)

Glad we ate at this restaurant because the food was delicious and the staff were so friendly.. lovely with my 4 year old sister! !!
Sarah L (July 20, 2006)

It was year number 7 for us at Marios Restuarant.As usual our friends Mario and Olfa made us feel like millionaires.Do not miss this jewel on the island of Zante.Yes we do know his e-mail address.Feel free to contact me

at.sarah.lawrence3@virgin.net

To our very best friends you still have the finest restuarant.

Sarah and Ian.
Jeff M (July 20, 2006)

I cannot understand how this restaurant has only been rated 4/10 ! The rating system does not seem to change when you have submitted your comments. Anyway, I would give it 10 out of 10.
Jeff M (July 20, 2006)

We have been to Kalamaki two years running and we are going to return this August 2006. Virtually every night that we ate out we took the walk from the Athina apartments along to Bakkus Grill. It is well worth the walk as we found the food to be very good and always freshly cooked for you. Hence the occasional long wait to get your meal. I would rather wait longer for my meal than to be served food that has been re-heated in a microwave oven, which we have personally seen on visiting other restaurants. Mario and his wife Olfa and the cook Linda are wonderful people, nothing is too much trouble for them. Looking forward to our visit in 2 weeks time.

Keith C (July 09, 2006)

This traditional Greek Restaurant was really good, very good service good food, always served with a smile. Marios very polite and friendly, with a most gracious personal welcome to all.

We stayed at Kalamaki

July 29- 2006 for one week, and ate at Vakhos (Baccus ) restaurant 5 nights would recommend you visit this lovely taverna at least once to try for yourself.

Jane G (May 29, 2006)

We were in Kalamaki for a week from 21-28 May. We ate Greek food almost every night, working our way through all the recommended restuarants listed on this website. My husband is a big fan of kleftico and I like moussaka. Most everywhere we went in Kalamaki the moussaka was a disappointment. It always seemed to be bland, stodgy and reheated. I had given up on it until we ate in Bacchus.

We ate in Bacchus on our second last night in Kalamaki. It wasn't on my original list of recommendations, but it was across the road from our hotel, so we thought we would give it a go as we weren't in the mood for wandering far that night. John had the kleftico which he thought was gorgeous and I had a pizza for a change, which was huge and had loads of toppings. We were so impressed that we went back there the following night for our last meal of the holiday. Marios assured me that they had the best moussaka in Kalamaki, and this time I was not disappointed. It was served in its own individual baking dish and was really fresh and tasty.

That night John tried the beef stifado and it was absolutely delicious. I asked for the recipe, so I will have a go at making it at home.

The restaurant really had the feel of a traditional family run Greek taverna, which I thought was rare enough in Kalamaki. Marios was very friendly and taught us some phrases in Greek, so we returned the compliment by teaching him some phrases in Irish!

I really cannot understand the negative reviews of this place. Maybe it's just not for people who can't get by without having baked beans and chips for breakfast, lunch and dinner. We thought the food was delicious and the service was excellent and really friendly.

From Tipperary, Ireland, Yiammas (or Sláinte!) to Marios and his staff!

Alan T (April 09, 2006)

has anybody out there got mario`s e-mail adress?we`re going back to zante in may and need to warn him to get plenty of sambuka in stock.cheers.
| | |
| --- | --- |
| Search for Baccus Grill in all of JustZante & the Messageboard | |
More Restaurants in Kalamaki...

Ambrosia | Artemis | Buon Amici | Contessina | Dias | Escape | Essence | Fanari | Georgia | Heavens Kitchen | Hera | Kalamaki Beach Taverna | Lambros | Maharaja | Merlis Taverna | Michaelos | Milos | Olive Tree | Pandesia | Paolo | Parthenon | Poseidon | Puzzle | Rainbow Restaurant | Select | Sizzle n Grill | Stani | Tazies | Yamas | Yoyos | Yummy | Zakanthi | Zepos |