Zante Beaches

Tsilivi Reviews
---
Zakynthos Guide
---
Local Directory
---
WalkAbout

Street View Style Tours
---
Zante Maps
---
Tsilivi Taxis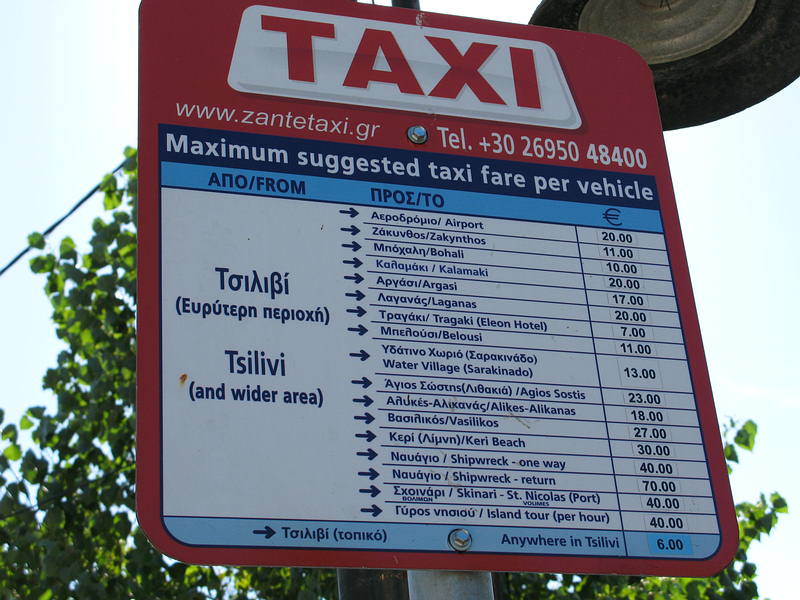 ---
Tsilivi Buses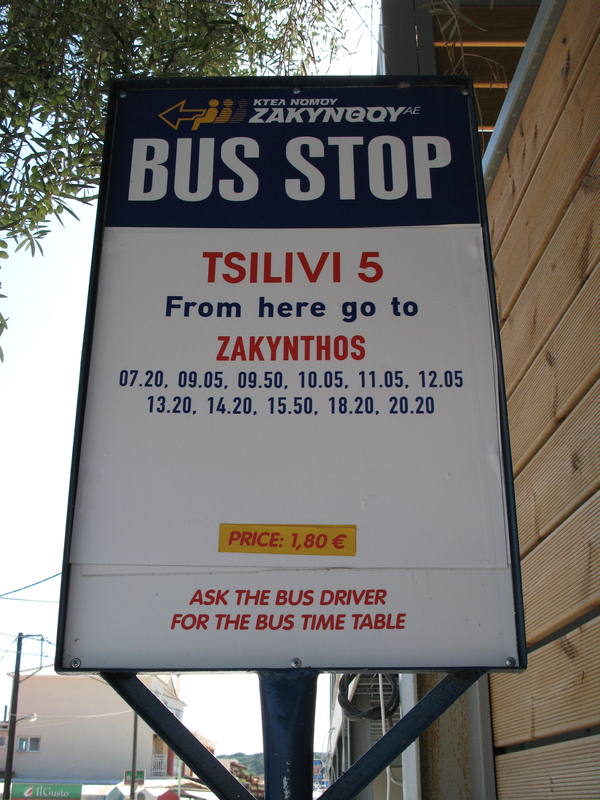 ---

Nefeli..

(Restaurants in Tsilivi)

David S (June 22, 2007)

think I have to put this down as my favourite place to eat. The pastistada and beef yuvetsi are amazing
Jd (August 22, 2006)

We ate here once and liked it, the only reason we didnt return was that we had too many other restaurants to try! Can recommend the chicken souvlaki and the mixed vegetable platter.....very greek and good house wine. Friendly service and reasonably priced.
Tracy C (June 07, 2006)

We returned from this lovely island on the 4th of June 2006 and are already missing everything about the place. We loved this restaurant. The food was great -vine leaves, peppered pork, salmon. The staff were very friendly. This was my son's favourite place to eat and he made great friends with George who works at the restaurant and is also a big footie fan!. We will be back next year.
Josie B (July 30, 2005)

Hello It's Josie, Des, Jacob and Matthew again. We need to correct the mistake we made on the 8th July. Jacob pressed send before we could score the food, service and price. So we've done it now!! Jacob is not present!

We are still missing food, atmosphere and friendliness at the Nefeli

Terry (July 29, 2005)
Funny place this one. The first time we ate there it was great. But on two subsequent occasions we were less than happy. Our hostess was delightful and friendly on every occasion but started to take the piss. After finishing our basket of bread (because of the food we had ordered) she noticed and replenished our basket with a friendly wink. Now, to me that would suggest she was doing us a favour, but the extra bread was on the bill, as was the seemingly free top-up of wine that we didn't ask for. A bit cheeky, and not cheap either.

The last straw for me was when I had ordered the Lamb Kleftico which is delivered to the table wrapped in foil and flaming. There was an overpowering scented smell that tainted the food and I lost my appetite half way through the main course - an event which is unheard of as I do enjoy my food. As I sat there feeling none to well I worked out where the smell was coming from. the accelerant used to fuel the flame was cheap scented lamp oil which had been liberally squirted over the top of the foil containing the food. The very action of knife and fork pierces the bottom of the foil and you get the full benefit of the scented oil through your food. A bit thoughtless and resulting in us eating anywhere-else-but-nefeli.


Josie, D (July 08, 2005)
Jacob says that the food was excellent and everyone should go there everday. He rates it 10/10 especially the chocolate pancakes!!!!

Matthew liked the drink and garlic bread it was tops.

Josie and Des loved the freindly relaxed atmosphere, the great selection of vegetarian dishes and other scrumptus food.

Mary is definately the hostess with the mostest. Backed up by the rest of the staff who looked after all customers with the same dedication.
Emma L (July 06, 2004)
We loved the food here and you even had a choice of potatoes of fries, something we loved as wewere fed up of chips coming with every meal!!
The service was relaxed and friendly, we visited twice and really enjoyed both meals and would not hesitate to go again.

Jeannie C (October 04, 2003)
You could say that the other name for 'Nefeli' is 'No fellas'. Nothing to do with the clientelle,(that was very mixed gender) but that all the staff, when I went there are all female, all friendly, all smiley and all very welcoming.

We have just come back and can't thank Mary, the head of the crew, enough for making our holiday that much more enjoyable. Mary - a very glamourous Greek lady - welcomes you as if she's known you for ages and can tell you everything about everything - be it their speciality on the menu for the night, what trips she'de recommend to go on, where to get the best bread or where in Zante town you should buy your bags, sunglasses and souvenirs - anything!

We ate there 5 out of our 7 night stay and although it was a bit of a hike (20 mins through town) from our apartments near the Park Hotel, but it was so worth it and of course the walk back was good for the digestion! Over the 5 nights that my friend and I can ate there, we can say that we had a delicious meal everytime - especially the Lemon Chicken, the Lamb Soulavki and the Fresh Sea Bass. The relaxed ambiance of the place is just Greek enough to make you feel that you're in a foreign country with the music and vines spiralling over the terrace without being faux Greek (no plate smashing I'm afraid, well not on purpose anyway!)

Go there! - The ladies are great ENJOY!

Steve R (September 24, 2003)
I don't know which restaurant the muppet below went to but it wasn't Nefeli. Been to more traditional Greek Isles than Zante & in Tsilivi this was the closest to good Greek food may be he shoul have gone to McDonalds. Seriously though we went in because there was'nt anyone on the door dragging us in. Spetsofai(sort of local sausage, peppars, onions in a spicy tabasco sauce) or Meatballs a great starter. Then just stick to Greek dishes as they cook them the best, came back virtually every night afterwards, pity we didn't find it until our second week. Don't be put off because it isn't crowded.

Shaun F (September 07, 2003)
Oh dear.

We sampled many restaurants in Tsilivi and must say that we enjoyed all of them, some more than others.

With the exception of Nefeli, that is.

We were recommended to this place by someone at our hotel (who, it later transpired, was accepting backhanders from the place).

We were a party of 10, of all ages. This was explained to the restaurateur, who took all the time in the world to arrange our tables. Still, at least there was the food to look forward to.

The food was diabolical and most of us left a sizeable amount of it, in contrast to the other resturants we visited.

We left feeling cheated - shambolic service in an over-prized and very unremarkable setting.

Save your money.

Caroline F (August 24, 2002)
Dont know why this place only scores 6 out of 10. We ate there twice and both times the meal and service were excellent. It was never packed or over busy. Dont know why. Still we had 2 delicious nights meals there. The Zakynthian Chicken was very tender and tasty but my favourite dish was the Beef Stifado. The guy on the door was really friendly. Only thing that might put some people of going into his restaurant was the way he crossed the road beckoning you in!!! But not in an over the top way. It didnt bother us, but some people dont like it. Both nights we were in there to eat, he gave us a free carafe of wine (our choice red or white) and also bought the girls free ice cream for sweet.

Lilmissastar@aol.com (July 19, 2002)
i was stopped by the gorg guy at the door every nite as i walked by. My family finally took me there on the last nite, however we were asked the come back in 10 minutes, as there wasn't a table for the 6 of us, but he then gave us a free bottle of wine. food was ok, i liked my kleftico, however my dad didn't like his pork chops.
Leeds U (October 09, 2001)
We pased here every nite and despite the lovely guy who stood out side every evening and tried to charm us in by saying that leeds were his fave team we never actually tried it.Next time Timos honey!
Ian D (September 01, 2001)
Our favourite restaurant in Tsilivi. Really nice people, great food, friendly service. We'll be back!
| | |
| --- | --- |
| Search for Nefeli.. in all of JustZante & the Messageboard | |
More Restaurants in Tsilivi...

Alkis Place | Apollon | Aris Taverna | Asian Feast | Athena | Avgoustis | Balcony | Benikos | Bianco e Rosso | Boomerang Beach Bar | Cafe Romanza | Calypso | Chinese Beijing | Contessina | Courser | Demaras | Dionisios Grill | Dionysos | Drosia | Edem | Family | Giorgios | Golden Fish | Greek Obelix | Greek Taste Souvlaki | Gyroland | Halfway House | Ideal | Il Fatto | Il Gusto | Kolovos Grill House | Koukos | Lamai Restaurant | Limanaki | Local Grill | Majestic | Marios Grill | Menir | Miami Beach Bar | Micriacropoli | Moby Dick | Mythos Grill House | Olive Garden | Olive Tree | Pieros | Popeyes | Premier | Romios | Salt and Pepper | Squid and Octopus | Stamnes | Subway | Sweet Revenge | Sweet Taste | The Brothers | The Med | Trenta Nova | Tsilivino | Valantinas Castle | Wine and Roses | Yum Yum | Zorbas |