Zante Beaches

Laganas Reviews
---
Zakynthos Guide
---
Local Directory
---
WalkAbout

Street View Style Tours
---
Zante Maps
---
Laganas Taxis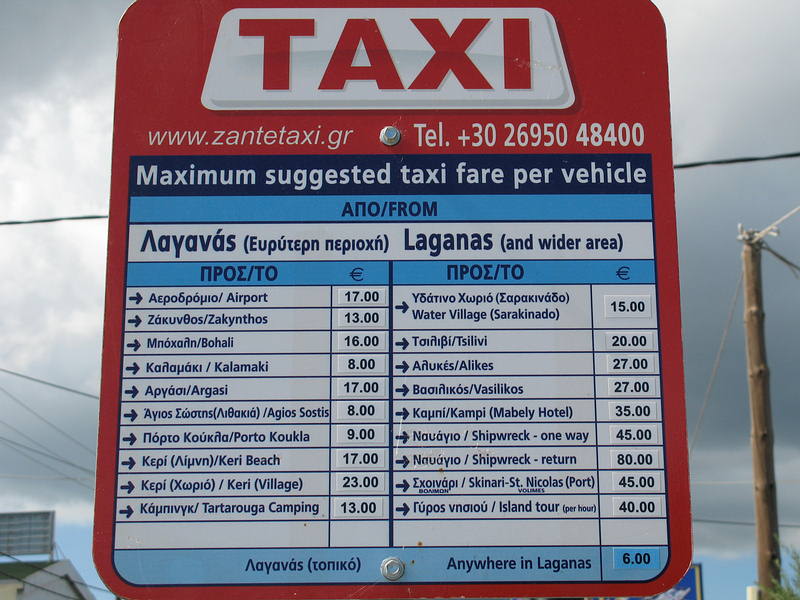 ---
Laganas Buses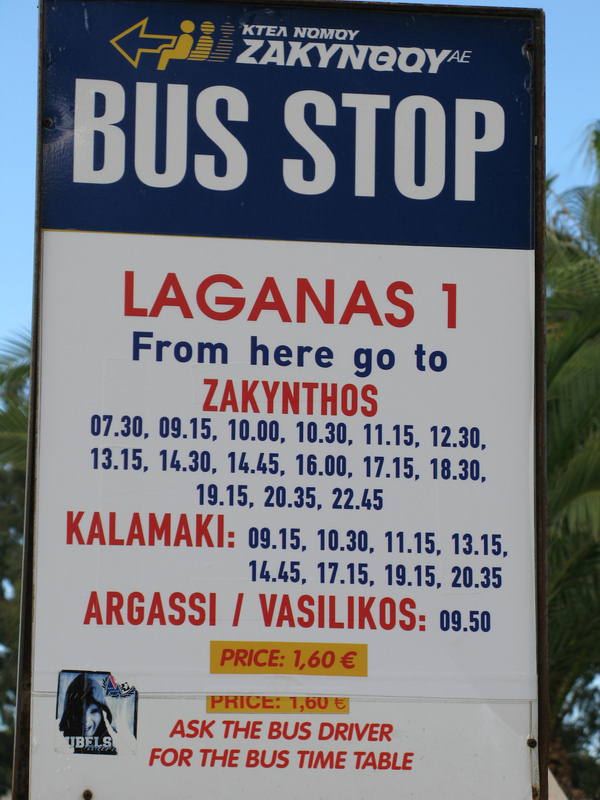 ---

+ Enlarge Map
Albatros

(Restaurants in Laganas)

7/10
Rodger M

We used this place three times in October 2007. The food was good and general atmosphere in the restaurant was good. We only ate from the Greek menu so cannot comment on the other dishes. Watch out for the waiters making a "mistake" with the bill as this happened on each visit. The bills were corrected without a fuss but it would have been better if the "mistakes" had not been made in the first place.
10/10
Paul K

this is perfect place for eating ,the servis was nice/funny de food was perfect and we was there 4 times
7/10
Paul K
This was a resenobly good restourant to eat it is not the best ever but it was not bad, the person who was standing in front of the restourant said we would get free wine if we would come and eat at his place but we never got it .
10/10
John

CNT BEAT THIS RESTURANT ITS THE BEST 1 IN ZANTE BY FAR
10/10
Emma

we went here every nite it june 07 it was the best resturant in zante, the food was lovly n the waiters were really nice, service was always quik we loved it
Seamus M

We had a beautiful dinner here. The food was great. The atmosphere was lovely. It was great value. I had swordfish and my wife had chicken souvlaki.
Pika

Been there once, had great food, kind service and even the price was cool! I'm going back!
Sjakie Z

On our first vacation on the island we had several meals at the albatross. And every night we stay there untill closing. Service was excellent due to the kind staff and the meals were great. We would defenitly go back.
Kirsten T

I've ate once here. The food was very nice!!! And the people were also very very very nice! I had such a good time here!
Olala B

i been working there 4 a long time , also i been working in many other restaurant in laganas but albatross was the best . the best lamb kleftiko served in a ceramic pott and the fresh sea bass would never let you go somewhere else for dinner .if u go in zante ,i wish u a nice holiday .
Jay

We ate here a couple of times we were in zante in september and thought it was pretty good. The service was good and friendly. the chicken was a bit too burnt on one occasion though tasted like charcoal
Sam N
I went to Laganas in July 2004 for 14 nights and 10 out of them 14 we ate in Albatross, the waiters, food and value for your money was brilliant I would defiently recommend it to people visiting Laganas.
Daniel P
we ate here twice .the first time was exelent.but the second time my girlfriend nearly swallowed a pice of green plastic which was in the peppered steak that we orderd.we also gose a bread started which they charged us for, but we didn't ask for ....come on guys you wouldnt do that in our country
Donna H
I worked in Laganas during the summers of 1986-2000, always ate at the albatross. Good to see the service is still as good as it was. Big HI to Spiros and Babis if they are still around!!!!!
Julie M
Found this restaurant to be very good value for money and the staff were very friendly too
went for a meal here twice
Bill M
friendly & efficient service, and the food was delicious!our first meal on zakynthos & it really set a precedent for our honeymoon.will be back someday.
Mark N
Found the food excellent, especially greek dishes. Went back three times. Each time service and food was of high standard. Recommended to other couples who also found it one of best in the area.
Jakky M
Went to this place on the recommendation of this site and was severely disappointed. Ordered soup for a starter which was packet soup ?? what is that all about. T-Bone steak was about 5mm thick and had to be torn apart. Complete waste of money. Walked out in disgust.
Janna
Very good food, great service and nice waiters! Specially Dennis! Nice place!
Zoe G
Only went there once, but from what I remember......not bad!
Bill H
I dont undestand why it only gets 4 out of ten,i would give it 8+.We went three times in a week and the food and service were very good.I can recomend the onion soup and fillet steak.
Bridget J
The service was quick and friendly and the food was really tasty. Would recommend visiting a couple of times.
| | |
| --- | --- |
| Search for Albatros in all of JustZante & the Messageboard | |
More Restaurants in Laganas...

Akropolis Restaurant | Albatros | Apollon | Avanti | Big Boys | Blue Sea | Blue Waves | Bocca BBQ | Bon Appetit | Bonanza | Caretta Caretta | Chevys | Cicero | Country | Cozy Corner | Delicious | Demetra Taverna | Favela | Georges Place | Giannis | Greek Islands Restaurant | Horizon | Ionian Sea | Island | KFC/Pizza Hut | Koralli | Kostas Taverna | L Frateli | La Marinara | Mamis Pizza | Marabou | McDonalds | Med Version | Medouli | Melons | Michaels Place | Midos | Mouria | Mr Dallas | Notes Taverna | Olympic Flame | Orient | Paradise | Peri Heaven | Pierros | Pythari Taverna | Robin Hood | Sarakina | Seaside | Sirocco | Sizzlebang Grill | Stasantas | Steakhouse | Sunset | Taj Mahal | Tangail | Tasos Place | Tasos Restaurant | Toad in the Hole | Wok Chinese | Zakynthos | Zandos |