Zante Beaches

Alykes Reviews
---
Zakynthos Guide
---
Local Directory
---
WalkAbout

Street View Style Tours
---
Zante Maps
---
Alykes Taxis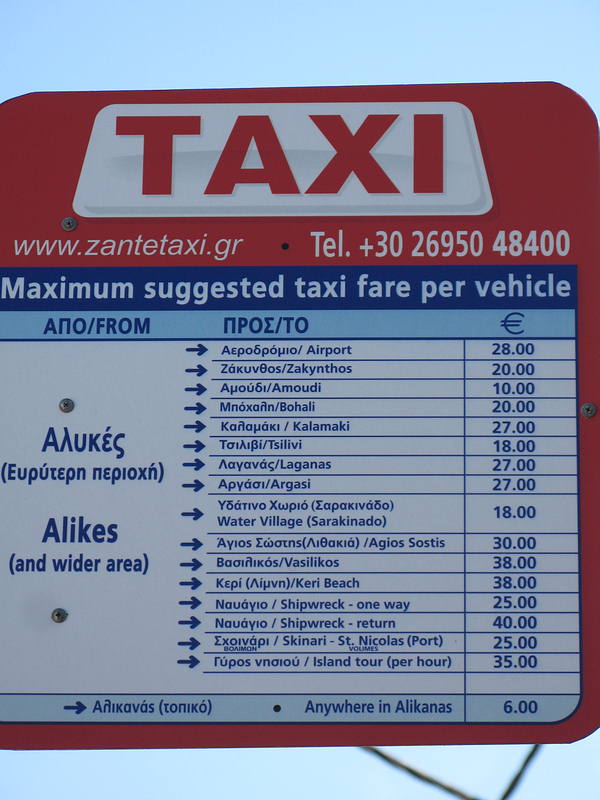 ---
Alykes Buses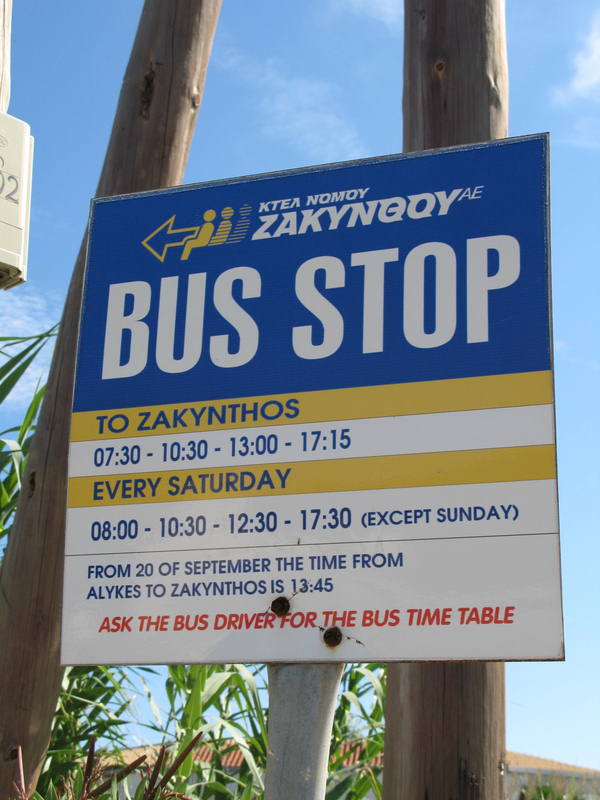 ---

+ Enlarge Map
Apollo

(Restaurants in Alykes)

10/10
Christine R

Got back Thursday just love the Apollo restaurents & the pool bar we have known the family for 25 years & they are very welcoming
10/10
Christine W
Just returned from Alykes June 2013. We had dinner most nights at Apollo and would highly recommend it. Also used their pool during the day. Friendly staff. The pool area was brilliant except music got a bit much during the day. We tried other restaurants but went back to Apollo.
10/10
Janet H

We stay near the Apollo so it would be rude not to pop in and enjoy a meal or two wouldn't it. We all love this place, Angela and Christos are fab and we always have a giggle. Food lovely and great portions too.
10/10
Deborah H
I have been to Alykes 3 times this year staying at Nikos & just returned, was always made welcome by Mary, Kieth & Dimitri at the pool bar. If you go please take Marmite & Ginger Nuts for Mary & Keith !The restaurant is one of my favourites & the staff very good. See you all on my next visit
Chris R
Was OUT IN ALYKES IN jUNE WILL BE back next july & we love the Apollo its a lovely restaurant the foods great
10/10
Angie S

just came back from zante(june 2011)we didnt stay at the appollo,but went fro englishbreakfast on a morn,it was very good as was mary and keith,very freindly,helpfull and good fun,on our way back to our appartments (nikos) we just couldnt walk past without calling in for a drink (many!)we were always made welcome and will be returning next june (with some ginger nuts for keith),the restaraunt was excellant lovely food freindly staff,well done apollo.

10/10
Tracey R
We didnt actually eat in Apollo Taverna but had a lovely full English breakfast 8 mornings out of the 10 we stayed in Alykes at the Apollo pool bar. (Both Taverna and Pool bar owned by Demitri) Mary who cooked our breakfast was very friendly and helpfull and made us ( my partner Keith and Daughter Lois ) feel very welcome. The wonderful breakfast set us up for the day and for only 4 euros was good value.If we could of picked any where to stay it would definatly been at the Apollo, the pool was one of the best with plenty of sun beds and the location was one of the best we saw.In the evenings we would very often stop by the Apollo pool bar for a drink and a couple of times felt I was able to leave my other half there in the capable hands of bar man Keith ( Marys husband who did our breakfast )Would go again if we had the chance hopefully next year .

9/10
Jo W

Eat in Apollo 4 of the 7 nights I was in Alykes, lovely food, friendly staff, Martin worked extra hard in looking after all of the customers, I'm going back in 3 weeks time and will definitely be going to Apollo again!!! Yummy! :o) xx
10/10
Claire S

We have been visiting for four years now and this is absolutley my most favourite restaurant in the whole world. We always try and get in about 3 visits in the week and have never had a bad meal yet. The service is excellent, and so friendly. I'm feeling really hungry now just writing this! I could just tuck in to their garlicy creamy mussles! roll on next year!
9/10
James C

Food excellent, service excellent, staff very friendly.

We were staying nearby between 15 and 22 September 2008.
7/10
Liz F

We ate most of our meals here last year and the food and service were excellent, however this year since they have taken on the evening meals for the local hotel, we feel that the food and service were not as good. We only ate here twice this year the food was good but not great.
9/10
Lauren H

One of our most frequented restaurants in Alykes. Food always hot and tasty (the meatballs are to die for), good service, nice views and reasonably priced, what more could you ask for?
10/10
Tony D

Same as last year ... Great food at a reasonable price
10/10
Claire H

This is our third year at the resort and again this was our favourite place to eat, visiting 3 times in a week. We have never had a bad meal here and always know that we won't be dissapointed. The staff are so familier and it was nice to see some familier faces ( hello Anjela ) who speak excellent English. Meals were always hot and an extremely satisfying size!! My partivular favourite ( appart from all of them! ) was the mussles in garlic and cream sauce starter followed by giant mediteranian prawns. The prawns were the size of chicken legs !! Yumpsciouse!!
10/10
Tony d

Really nice here,great food at a reasonable price.
10/10
Karen S

We ate here about 7 out of 14 nights. Fantastic meals and would do almost everything they could to help a 4 year old who wanted different types of pasta that was not on the menu. Had Fish here one night and got a fish bone stuck in the throat, they were really helpful and supplied lots of dries bread and water. Also let me use their phone to phone rep for a doctor when it would not budge with bread. Very helpful and friendly.
10/10
Lynsey M

ate here several times over the two weeks, and never had a bad meal. Everything was fresh and well cooked, especially the fish and seafood - try the swordfish steaks in cream sauce, to die for. Good service, friendly staff, would recommend this to anyone, don't be put off by the fact it's away from the centre of town. At the end of the day its only a ten minute walk at most!

Kay G
We ate here for five of our fourteen nights and there were thirteen people in our party each time and every meal we had was brilliant! We ate pizza, Spaghetti bolognaise, stifado, kebabs, beef steaks, pork steaks, fish, chicken and a variety of kids meals too and we never had a bad meal. the dessert menu was wonderful so try the Baclava and the ice creams as they are yummy. Angela the english speaking waitress was excellant and would help you with any request, she was very friendly as was her younger cousin Babbis (Harris) but anyone with daughters better watch him! It is a family business and Angela's dad was another waiter and her aunts were the chefs. We would recommend this restaurant to all.

David T
We have just returned from 2 weeks in Alykes at The Beach House, and we had some really good meals at the Apollo. The food was excellent, as was the service and music. We would not hesitate to recommend it to anybody in search of a good Greek or UK meal. Spot on.
Malc L

A good range of Greek dishes served by friendly staff in a nice quiet location.Try the fried courgettes and saganaki cheese for starters, yum
Ian W

great location for the Nikos appartments.

Reasonable resturant with good service.

I ate the sea food plater which was nice but a shame that most of it came in bather.

Returant had a childrens play area (indoor - mainly lego) which was ok
Susan

Nice views from this restaurant and great food. The service was really good too
Katie E

Great resturant, brilliant service, excelent food. definately one of the best places to eat in Alykes. it was beautiful. i love the greek food and i have been to some greek islnads where everything is served with chips n rice but here you get a variety of textures and tastes which you are never be bord of.
Alan M
Stayed at the Apollo Sept05.Food, drinks,staff, .Ate here 4times in the 2weeks holiday,coud'nt fault anything about the restaurant at all well done to you all.Went to the Apollo in Alikanas,about 4 times also.Everything very much the same here,great food great staff.also.Felt ill one day while we walking around Alikanas,i asked them for a taxi back to Alykes,but George went and got his car and took me back himself,how nice is that.Kim always slipped us a bottle of red on the house with our meal cheers Kim.Give it a try while your here you will love it..

Chris & Elaine

We can recommend the Apollo Taverna with no exception. The food was out of this world, and not one morsel was wasted. We had dinner there three times, and everytime the service was brilliant. The Staff were friendly, kind and courteous. We love the way one of the girls would dance around the taverna to the Zakynthian music. Great mover. We did not use the sister taverna in Alykanas, at the time we did not realise they were related. The Apollo Pool Bar was brilliant, and did a superb breakfast. Would recommend the Apollo eating establishments all the time. By the way, we were staying at the Nikos Apts around the corner from the Apollo.

Yammas, Chris & Elaine.
| | |
| --- | --- |
| Search for Apollo in all of JustZante & the Messageboard | |
More Restaurants in Alykes...

Akrogiali | Al Fresco | Anatolikos | Apollo | Asteria Restaurant | Dennis Diner | Fantasia | Fidelio | Koukounaria Taverna | Maestro | Mediterranean | Paporo Beach Bar | Paporo Restaurant | Paradise | Paradosiako | Paulos Corner | Piccadilly | Pie Shack | Pita Break | Ponderosa | Potamis | Relax | Taj Mahal | Terrace Coffee Shop | Vineleaf | Zorbas |