Zante Beaches

Laganas Reviews
---
Zakynthos Guide
---
Local Directory
---
WalkAbout

Street View Style Tours
---
Zante Maps
---
Laganas Taxis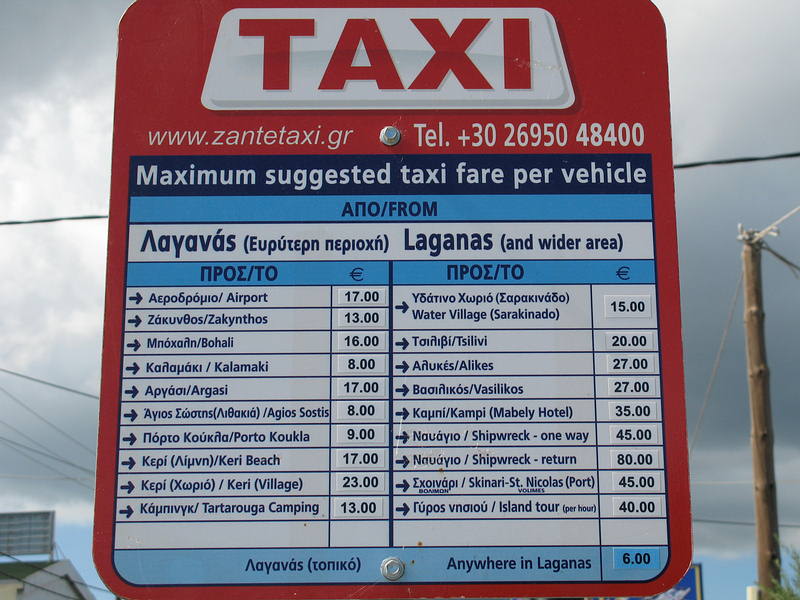 ---
Laganas Buses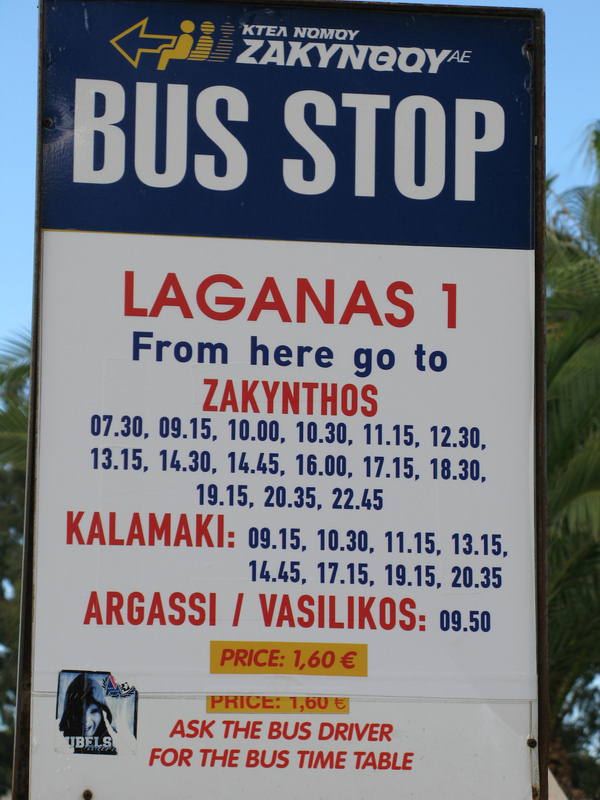 ---

Garden of Eden

(Restaurants in Laganas)

1/10
Steve W (September 26, 2010)
This was the worst meal that we had during our stay. Having been badgered every night to eat there we tried and they failed. The mousaka was dry, the kleftico was crusty and dry hance no payment no return.

Avoid like the plague.
1/10
John B (October 01, 2008)

NOT IMPRESSED ORDER A STEAK AND STEAK WAS NOT COOKED PROPERLY COMPLAINED THEY OFFERED TO RE HEAT NEVER GO BACK AGAIN
10/10
Liz S (July 07, 2008)
Another great restuarant in Laganas, the food is great, the staff are great and the restaurant looks fabulous
10/10
Pamela A (February 02, 2008)

hi dimitris hope your all good. i`m coming over in september to get married, so hope you can all come. by the look of things the restaraunt is fantastic as always, nothing different there.say hello to your mom for me will speak to you before i come over love pamela, liam, connor, micky, barbara & pete. p.s. iv`e left anoth massage under hermion.
3/10
Hafwen, bronwen, ffion t (June 08, 2007)

Excellent Service, Excellent Food, but Quite Pricey (85 Euros for a Family of 5 with 3 Kids for a typical meal).

The Lamb Kleftiko was very good though.

Most of the other restaurants in Laganas offer free drinks (wine) or free garlic bread or free ice cream for the kids, but no such luck here despite being harassed into taking a card the night before with the promise of free drinks
Craig W (September 22, 2006)

this place is AWESOME, me and my freinds ate here 6out of 14 nights!! we were made to feel very welcome by dimitri and the rest of the staff, i would recommend this place to anybody!!! the food is excellent and great value!! DIMITRI YOU KNOW YOU MISS US BOYS!!!
Harry D (September 18, 2006)

The layout and decoration is one of the best in laganas, just wish the same could be said for the food and service- not very good! My girlfriend found two long hairs in her meal and my steak wasnt up the standard of many other restaurants in Laganas.
Jackie F (September 13, 2006)

Hi to everybody at the Garden of Eden and Longhorn.

We are just back from Laganas and we were made very welcome by Dimitris and Tonia.

Everything was Lovely Jubbly !!!

Would recommend both of these places to anyone wishing good food and great freindly service.

Wish we were still there.

Love from us all xxxx
Chris T (August 08, 2006)

What can I say Demitris Vassilli Yannis George Milthos all the staff are brilliant thankyou for helping to make our holiday as memorable as the last one it was good to see so many friends again and we are sad to be so far away from you all.If all goes to plan we will be back in two years once again thankyou my friends
Andrea W (July 14, 2006)

Our group of 27 got back from Laganas on 6th July after attending a wedding. 14 of us went for our final meal on the night before we came home and it was absolutely fabulous. Excellent service, excellent food and a complimentary cocktail/liqueur before we left. I cannot praise the staff enough. The service was really quick and no sitting about waiting. The cleanliness was excellent also. Definitely the best restaurant in Laganas! Will hopefully be back again in 2007!

From the wedding party from Halifax, West Yorkshire, UK.
Dimitris (June 19, 2006)

hallo everybody!!!!!its me dimitris!i am still outside the garden of eden and i look forward tosee you again!

my wife workink in longhorn now,is a steakhouse just next to garden of eden.see read your message today and i answer it.hope you are ok you and your family.we have alittle girl 3,5 years old waiting to meet you.you ll be very welcome again!!!!!!see you soon
Chris T (June 16, 2006)
We visited Zante in 2003 ate at the Garden of Edenalmost every other night never had a bad meal the staff were brilliant especially Dimitri and his wife Tonia it was also very accessable for my daughter who is in a wheelchair would recomend it to anyone
Bob S (June 07, 2006)

EXCELLENT PLACE I WOULD GO MORE IF I LIVED IN LAGANAS
The C (March 29, 2006)

ahh...Yassou, George, Demetri, Tonya and Jorgas,,,,,,,(Hope i got your names right). We are coming back......tell George to get the sambuca ready for 15th June.....5 chicken mexicans aswell everynight on our special table.

Yamass

The chairman "leader of the mexicans, the smurfs, the romans, the western heros and the indians" Their is more to come this year!!!!!!!!!!!!
Joe B (March 29, 2006)
Coming on the 15th of June, 5 Chicken mexicans every night!

Joe B (March 29, 2006)
reserve our table cos we're coming home demitri!!!

much love the fancy dress kings xx

Gail B (September 13, 2005)

Great food served by nice people in very nice surroundings
Preston L (July 26, 2005)

Fantastic!
Jenna E (July 13, 2005)

Best resturant by far! set out of the way but it is brilliant especially their pasta. well worth a visit!
Nick G (December 30, 2004)
I went there with my wife on our anniversary.The meal there was fantastic.The wine the best ever!Very friendly service.One of the best restaurants in laganas.Give it a go!!!
Karen . (October 11, 2004)
We ate here early on in our holiday but went back on the last night with another couple that we met, glad to say that they really enjoyed their meal as well. Watch out for the garlic mushrooms!
Georgie L (September 20, 2004)
Got back from Lagana on Friday 17th Sept. Garden of Eden was a favourite! Food was deeeelish!

Further to the last comment (below)...HA HA HA - that waiter had us in stiches!...What was wrong with his voice?? Very strange, but very entertaining!
Pard 4 (September 06, 2004)
Just got back from Laganas - The food was excellent as was the service and staff. Highly recommend this place - ask for George the waiter - nice bloke - u got to hear his voice.... so funny.

We spent 4 hours in this place eating and drinking one evening without any problems what so ever. For those of you moaning about the prices - u get what you pay for....stop being so tight -your on holiday!

Jacky W (September 03, 2004)
We went here several times, food good hot and tasty. Service good, staff very welcoming, extensive menu.
| | |
| --- | --- |
| Search for Garden of Eden in all of JustZante & the Messageboard | |
More Restaurants in Laganas...

Akropolis Restaurant | Albatros | Apollon | Avanti | Big Boys | Blue Sea | Blue Waves | Bocca BBQ | Bon Appetit | Bonanza | Caretta Caretta | Chevys | Cicero | Country | Cozy Corner | Delicious | Demetra Taverna | Favela | Georges Place | Giannis | Greek Islands Restaurant | Horizon | Ionian Sea | Island | KFC/Pizza Hut | Koralli | Kostas Taverna | L Frateli | La Marinara | Mamis Pizza | Marabou | McDonalds | Med Version | Medouli | Melons | Michaels Place | Midos | Mouria | Mr Dallas | Notes Taverna | Olympic Flame | Orient | Paradise | Peri Heaven | Pierros | Pythari Taverna | Robin Hood | Sarakina | Seaside | Sirocco | Sizzlebang Grill | Stasantas | Steakhouse | Sunset | Taj Mahal | Tangail | Tasos Place | Tasos Restaurant | Toad in the Hole | Wok Chinese | Zakynthos | Zandos |