Zante Beaches

Tsilivi Reviews
---
Zakynthos Guide
---
Local Directory
---
WalkAbout

Street View Style Tours
---
Zante Maps
---
Tsilivi Taxis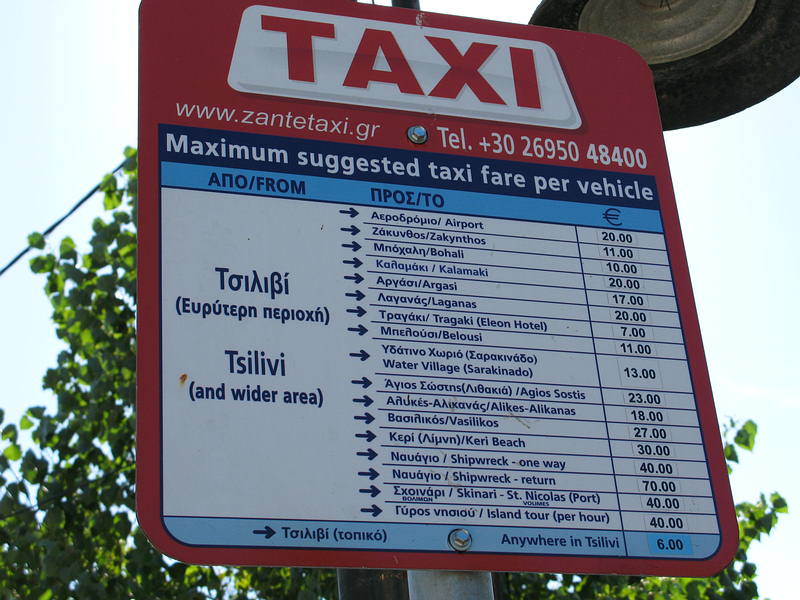 ---
Tsilivi Buses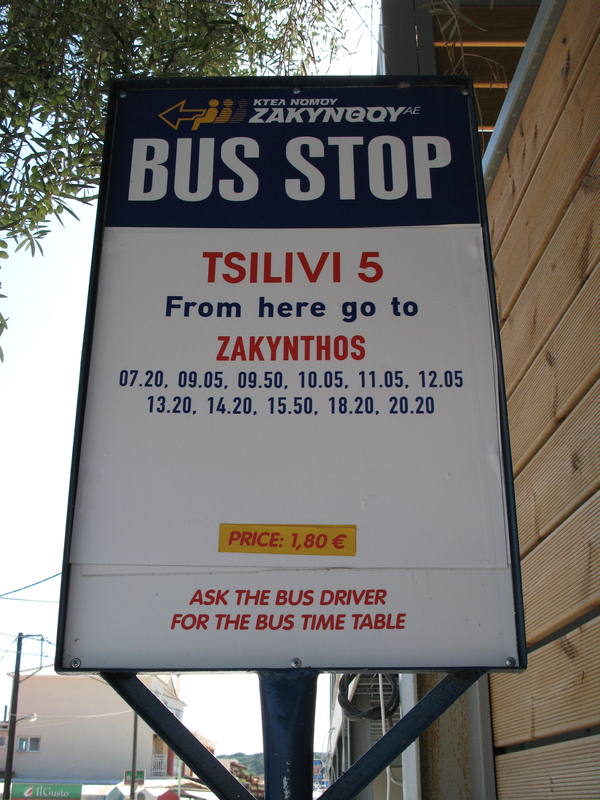 ---

Miami Beach Bar

(Restaurants in Tsilivi)

10/10
David. mr no cheese M
Fantastic holiday at Tsilivi maiami beach bar is a must fantastic food, service &humour. 10 steps away from beach & your sunbeds thanx miami staff. Mr no cheese. Lol
Laura W
Can anyone tell me if the miami beach bar have a email address ,please??
Chris K
i miss this place so much i havent been there for about 7 years now, i cant wait to have enough money to visit again, i hope christos and nikos still work there and remember me and my family, would reccomend this place to everyone and anyone if christos and nikos still own it if they dont then im not sure lol
10/10
Alex D

hi dad and alexi and christos and yaya

go to this beach bar its the best by far!!!!!!!!!!!!!!!!

my grandmar works there now my uncle gev the job to her
10/10
Jean R

Just returned from a marvelous holiday in Tsilivi. Everyday all our family would meet up at the Miami Beach Bar. The food was exceptional and never had a bad meal. My favourite was the salads - all delicious and beautiful presented. All the staff were so friendly and would recommend this bar to all - you won't be disappointed!
Alex D

the best my uncle works christos
Alex D
dad hi alexi
10/10
Con M

great people and great food christos you are ace mate and i wish you all the luck for 2010.
Sacha B

Hey everyone... i miss Zante, Miamia beach, and the island.. its been a year since i been there... hope you all remember me and my sister micole.. i wonder if Antionio still working beach boy there? hope we will come back soon xx
10/10
Linda K

The best place to bag your sunbeds! Fabulous Frappes, ice cold Mythos and Magners - what more can you ask for? Really friendly service and nothing is too much trouble. Slap bang in the middle of the beach - what more can you ask for?
10/10
Kylie K

We have just returned from our holiday in zante and we visited the miami snack bar every day for lunch, we always had two cokes and it got to the point where we would walk in and the cokes would be brought straight over to us!!! I dont know the ladies name but she is petite with short brown curly hair, she was so so so friendly i cant say enough nice things about her, thank you for the great food, great service and friendly atmosphere, i hope you have a great summer and i highly recommend the snack bar to anyone !!!!
10/10
Paul R

Just back after our first visit to Tsilivi ..... would highly recommend the Miami Beach Bar. Great spot on the beach, fantastic food and wonderful service

Hope to visit again
10/10
Katie S
yassas!!!! ti kanis?
i hope you are all well!
i miss you all at miami, and the beach, the sun beds, the sea!
i am very pregnant! 7 weeks to go!
see you again sometime!
all my love
katie xxx

10/10
Dawn S

We have been coming to Tsilivi for 7 years but only ventured into the Miami beach bar this year....Glad we did. fantastic staff, great service and tasty food......Was so good we visited every day. Will definatly return next year...
10/10
Kyla R

HI Nikos and Kristos (and parrot!)

Miami is THE BEST everyone should go there when they go to Tsilivi beach! Lynsey and I spent every day there last year on our holiday! Nikos and Kristos are great!

The food is amazing!

The atmosphere is the best!

1,000,000 / 10!

We love Miami!

Kyla and Lynsey

(PS will miss you this year as I am in Korea teaching! So we am sorry we wont make our half birthdays and Lynsey's birthday! See you soon hopefully, I hope everything went well with opening the bar over the winter and have a great summer!)

Liz P
big hi to everyone at the miami.big thanks to katy/nickos/cristo for sorting out liz`s birthda surprise.liz was made up!nicko and cristo are the two brothers who run the miami and always serve a wide variety of food and drinks at good value and high quality.these are brought to your table by the gorgeous katy who is always smiling and friendly.[that ok katy?]the miami is on one of the best beaches and resorts on the island which makes it the place to go.nicko!!!all the women love you mate!!!your the man!!!!!so all our best wishes to you.hi to alan aswell and good luck to tani/john on the band/massage venture!!see you all soon!!!.x liz#paul xxxxxxxxxxxxx
Hayley D

food and drinks are reasonabley priced here.you would expect to spend more with its convenient location,but this wasnt the case,jacket potatoes were huge,and they have the biggest selection of icecreams you could think of.staff were really friendly,in fact the best ever
Srdjan U

| | | |
| --- | --- | --- |
| | Food : | Excellent |
| | Service : | Excellent |
| | Price : | Excellent |

I had a great time in Tsilivi.. I was spend 10 days of my vacation and every day I was in Miami Beach Bar. Great food, not to expencive and very large plates with lot of food on it and very friendly stuff. Big kiss for readhed waitress. I think her name is Kathy or Keithy.

I'm not forgot the great nights in Irish Pub with great Greek, English and Irish friends out there.

Please people give me another 10 days, I want to go back.

Lou

Was really looked after for two weeks by all the staff. Thanks to Katie for making me laugh, Christos for my large mythos and niko for all the ice down my back ( and encouraging gorgeous little alex to do the same) Big hi to alexi aswell hope you still working hard . Always made to feel welcome, food great, service great and beer always cold!!! Don't bother going to any other beach bar this is by far the best. And as you can see from the pic even when it rained the kids had a ball !
Jake, michelle and chloe S
We've just got back from a amazing week holiday in Tsilivi. We would recommend Miami Beach Bar to anybody. It is a family run and family friendly beach bar. Christos and Nicos are

Leslie S

The best place to be for lunch, Nikos & Christos are very good hosts, they always remember you and what your order is. Lesley, Denis (my sister and brother- in-law) and myself have now visited the Miami for 6 years and always get good service with a warm and friendly smile and always the time to ask how you are and ask about the family who have visited in past years. They cook your meal to how you want and it is really good tasty food will be there next year without fail
John R

If you are looking for a good spot on the beach, grab a couple of beds in front of the Miami Beach Bar. It is a really nice wee place for breakfast or lunch, has a good menu and great service. We visited here most days when we went to the beach and always enjoyed it. Portions are huge and everything is served very quickly.
Kasey & Leon

Hey Guys! we have been back for a week now and its still depressing! All the family loved eating lunch at Miami Beach Bar, nikos, christos and Katie were Absolutly Lovley and we wish them all the best. if its any ones first time to Tsilivi we recommend Miami Beach bar for sun beds and lunch, foods good and the laughs are better... just make sure Katie doesnt take your order until she can write in greek!! only kiddin!

Hopefully see you next year

All our love Kasey & Leon

xxxx

Mike A

just got back from an enjoyable 2 weeks in Tsilivi, loved it,

been before and will visit again if only to spend a week with Nikos & Christos at the Miami Bar on the beach.

Great location, great food, COLD drinks, great hosts and during our stay got to know the lads well. Friendly and hardworking but still had time for fun, escpecially with kids.

Looking forward to visiting soon.

If you are goin to Zante this year, I recomend a visit to MIAMI BEACH BAR.

.......my wife when we had to pack to return home!!!
Katie T
Amazing beach bar....food was fantastic, drinks ice cold (how you need them!!) and service always perfect. Nikos always there to take your order when your ready...my second year in a row to tsilivi this year and lived at the beach bar again....i'll be back!!!
| | |
| --- | --- |
| Search for Miami Beach Bar in all of JustZante & the Messageboard | |
More Restaurants in Tsilivi...

Alkis Place | Apollon | Aris Taverna | Asian Feast | Athena | Avgoustis | Balcony | Benikos | Bianco e Rosso | Boomerang Beach Bar | Cafe Romanza | Calypso | Chinese Beijing | Contessina | Courser | Demaras | Dionisios Grill | Dionysos | Drosia | Edem | Family | Giorgios | Golden Fish | Greek Obelix | Greek Taste Souvlaki | Gyroland | Halfway House | Ideal | Il Fatto | Il Gusto | Kolovos Grill House | Koukos | Lamai Restaurant | Limanaki | Local Grill | Majestic | Marios Grill | Menir | Miami Beach Bar | Micriacropoli | Moby Dick | Mythos Grill House | Olive Garden | Olive Tree | Pieros | Popeyes | Premier | Romios | Salt and Pepper | Squid and Octopus | Stamnes | Subway | Sweet Revenge | Sweet Taste | The Brothers | The Med | Trenta Nova | Tsilivino | Valantinas Castle | Wine and Roses | Yum Yum | Zorbas |