Zante Beaches

Tsilivi Reviews
---
Zakynthos Guide
---
Local Directory
---
WalkAbout

Street View Style Tours
---
Zante Maps
---
Tsilivi Taxis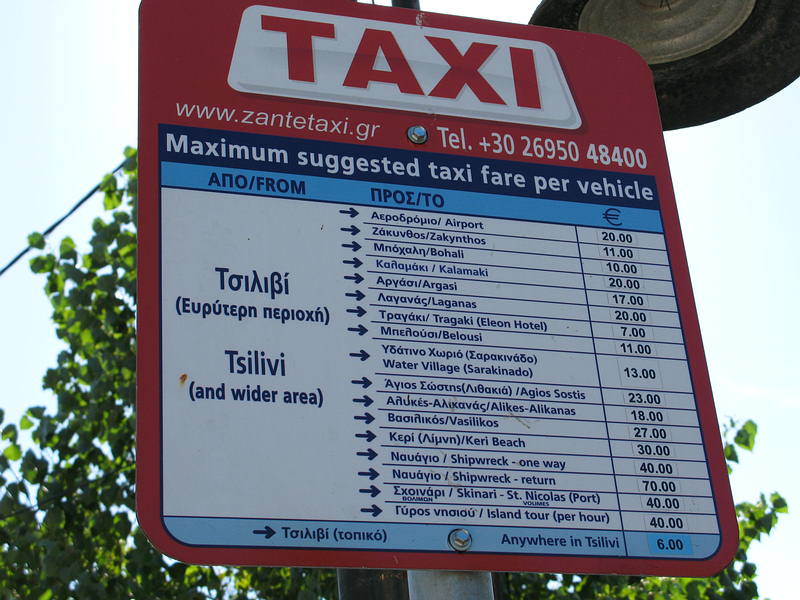 ---
Tsilivi Buses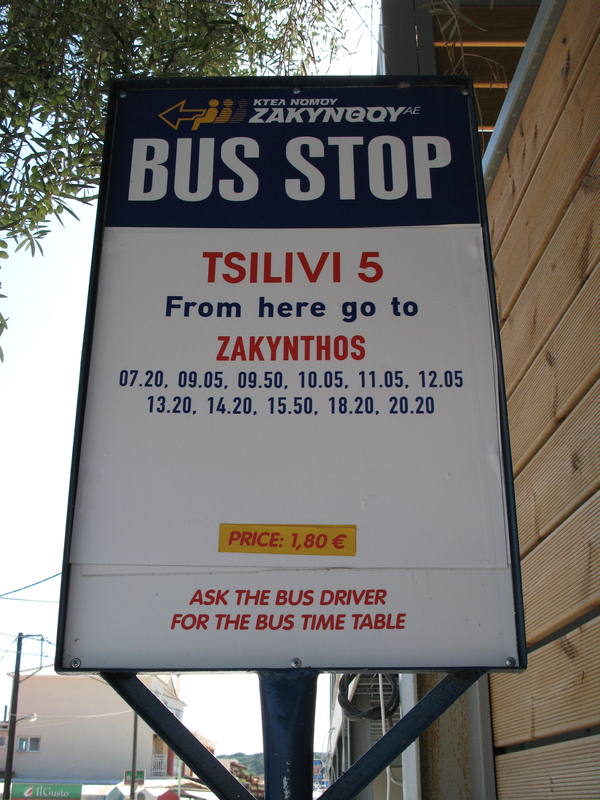 ---

+ Enlarge Map
Gyroland

(Restaurants in Tsilivi)

8/10
Kevan H
A new, clean, friendly Kebab House. Not for a Family meal, but okay for a quick bite, we had a take away we took down to the beach.
9/10
Jim B
Probably wouldn't recommend this restaurant for a night time meal, but defiantly for a lunch or even snack! The gyro's served we absolutely fantastic! For two euro-fifty cent you get a gyro filled with you choice of meat, chips and salad ( Tomato, onion and so on). Also the tazikki (sorry if incorrect spelling) it really nice! If you enjoy hot and spicy then the chili sauce would be for you1 A top quality, cheap restaurant!
Chantelle R

hi!

this is an amazin place to go, my george works there! :)

its the only place in tsilivi where u can get food in the early hours!

foods great, my special cocktails are great!

i miss you all millions, hope ur ok,

have a wonderful xmas, see u next season

love you xxx
Abi S

Hi to George, George, Jimmy, Nikos, Nikos and Vicky

Missing you all already - here are a few pics so you don't forget me and Ruth (as if you could!)

Love

Abi xxx
Natasha A

Modern clean and highly recommended
Natasha A

Ab fab...........
Natasha A

We spent approx 5 out of seven nights here. They served the most fabulous Gyros-Pitta and ridiculously cheap, the whole family (4) with drinks would see a bill of no more than about 30euros. The World Cup

friendlies were being played and the atmosphere was great fun. Lots of big screen tv's in a most contemporary and modern bar - quiet stylish.

One warning beware the small tv and playstation in the corner, unbeknown to us it is chargeable, and our son sat for a good hour or so after we had eaten - and we got an extra 10 euros on our bill !! But it was worth it........... do try this bar it is fun, cheap, clean, and great service.
Jane H
Great food, gret prices & great service in very modern surrondings. Gyros where fab & soooo cheap, pancakes where to die for & huge!! Well worth trying we really enjoyed it.
Jean G

Just have to say that this bar has really come on. Friendly staff, good food, great entertainment what more can I say? If you have never been here well you dont know what you are missing. The music and LIVE ENTERTAINMENT are the best-Try IT you won`t be disappointed.

Dave & Jean (Helens Mum n Dad ) x
Steve V

I think Gyroland has now found its niche... From the restaurant with a kebab hut at the front which was fine, it went through a phase of trying to concentrate on the fast food but still tried to be a restaurant at the same time and it didn't work. This year however the restaurant area has gone, the whole place has migrated into what was Ariadne's next door and it has become a trendy bar with fast food. Personally not my cup of tea but it certainly has its place in the village and from what I've seen so far this year, very popular. Nice to see Vicky and Ozzie (formally of another establishment in the village) again.

Natalie M

This place has had a much neede face lift, the quality of the food seems to have improved too!

The best chicken gyros in Tsilivi, sit in the newly refurbished trendy bar and wash it down with a Mythos.

The bar is good for a night out, always some entertainment, very friendly staff and round the clock sports on screen!

Try one of Georges cocktails, sex on the beach special, looks vile but tastes fantastic!
Steve M

AWESOME! Their gyros' are second to none...mmmmmmmmm
Nigel B

Having read previous comments, is this the same place!

Staff were very friendly and went out of their way to make you feel at home.

The food we ate was very reasonable, no complaints at all! Try a milk shake they're delicious
Julie L

Is it me but has Gryoland moved location? It was certainly had a facelift and what a difference. Really enjoyed our platters and excellently priced
Michael G

less than 2 euro for a gyros eat in/out same price,superb value.......
Henry B
We went here in Oct 2005. Very good service and excellant value for money. I tried the chicken pitta and it was yummy. The pancakes were fantastic with a good choice of fillings.
Can U Help?
Danielle
does anyone no the name of the lad who works in gyroland, who goes to the joker nightclub and used to work there i think or does anyone have any pictures of the people who work in gyroland or the Joker ???
Can U Help?
Gemma H
I was inquiring about the address of gyroland because when my friend and i went to Tsilivi, Zante this year we met Oozre who we think works in the kebab shop vcalled Gyroland, we knew it was a kebab shop but not surre whatvis was called, please help us because, we were suppose to keep in contact with him but we forgot to exchange addresses and numbers. Please help us.
Lisa

we had lunch twich here and it was nice, the pork gyros was the best (we also tryed chicken) and it is great value for money.
Terry
Gyroland is great if you're looking for snack while on the move or a nice relaxing, tasty meal with some excellent local wine. Great location for people watching and the grub is fantastic. A very healthy kebab compared to what we get in the UK. As with many places you really notice that the food, including the pitta bread, is fresh and at it's best. The atmosphere is great and Demitris and his brother (sorry, never caught his name) work hard, day and night but seem to really enjoy what they are doing. We are coming back in September to stay at the Sunrise Hotel at Demitris suggestion.

I can heartily recommend you grab a kebab on the way by - you won't regret it.


Julie A

Basically it is a greek version of a fast food place. The food was nice, hubby had chicken in pitta and I tried the pork platter, it came on a wooden serving plate with chips and pork with the pitta bread cut up for you there were also some dips so you made up your own gyros. This was the only place we tried for the gyros so we can't really compare it to other places but we enjoyed it.
Emma L
i had d nicest pancake in here EVER!! it woz huge and filled with chocolate!!!:D YUMMY!!!
John H
EAT THE GREEK WAY.WONDERFULL TASTY MEAL FOR ANY TIME OF THE DAY.
Steve V
Having eaten at Gyroland every year at least twice during our holiday's since 2001, I was disappointed with the place this year. The emphasis has gone from the taverna to the fast food outlet. The building work undertaken since last year proves this. However Gyroland was always good for steaks, so as usual we went in. It was awful, as I was eating the steak, oil was flowing from the remainder across the plate as if it had been deep fried from frozen or something!? I didn't eat it all and when the girl asked how the food was I told her, politely. We were not offered dessert but were offered complimentary coffee's. We decined, left and went elsewhere to finish our evening. Won't be going in next year!
Felocity Y
we loved gyroland to bits luv fel xxx

| | |
| --- | --- |
| Search for Gyroland in all of JustZante & the Messageboard | |
More Restaurants in Tsilivi...

Alkis Place | Apollon | Aris Taverna | Asian Feast | Athena | Avgoustis | Balcony | Benikos | Bianco e Rosso | Boomerang Beach Bar | Cafe Romanza | Calypso | Chinese Beijing | Contessina | Courser | Demaras | Dionisios Grill | Dionysos | Drosia | Edem | Family | Giorgios | Golden Fish | Greek Obelix | Greek Taste Souvlaki | Gyroland | Halfway House | Ideal | Il Fatto | Il Gusto | Kolovos Grill House | Koukos | Lamai Restaurant | Limanaki | Local Grill | Majestic | Marios Grill | Menir | Miami Beach Bar | Micriacropoli | Moby Dick | Mythos Grill House | Olive Garden | Olive Tree | Pieros | Popeyes | Premier | Romios | Salt and Pepper | Squid and Octopus | Stamnes | Subway | Sweet Revenge | Sweet Taste | The Brothers | The Med | Trenta Nova | Tsilivino | Valantinas Castle | Wine and Roses | Yum Yum | Zorbas |