Zante Beaches

Tsilivi Reviews
---
Zakynthos Guide
---
Local Directory
---
WalkAbout

Street View Style Tours
---
Zante Maps
---
Tsilivi Taxis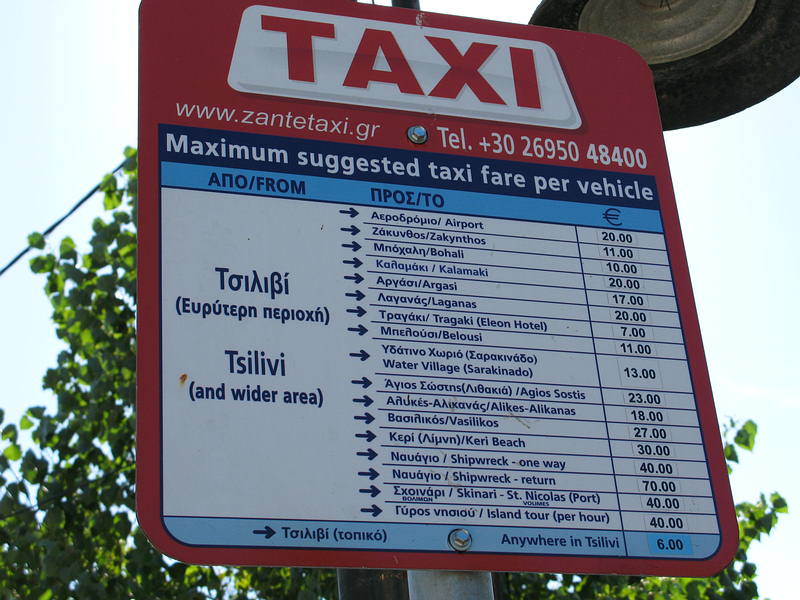 ---
Tsilivi Buses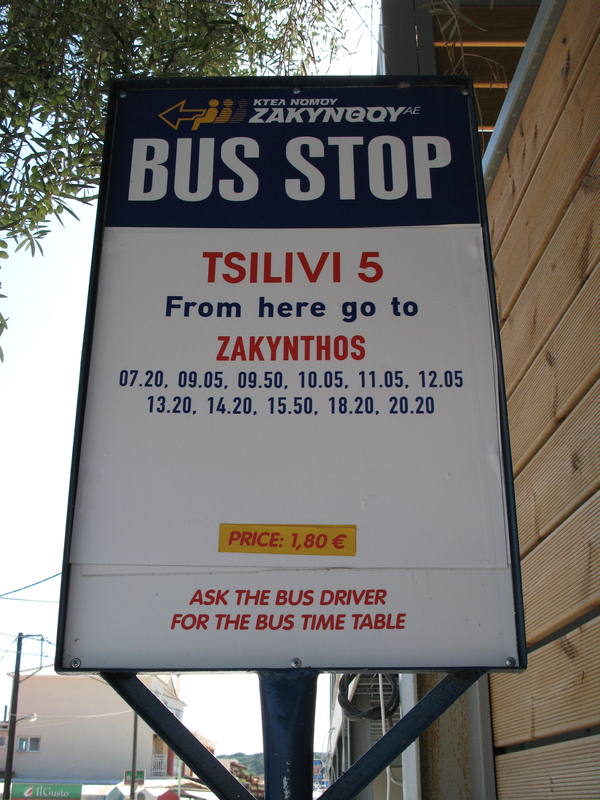 ---

The Olde Vine Yard

(Restaurants in Tsilivi)

Amanda Pomonis (March 04, 2013)
After 17 years providing traditional greek cuisine and hospitality "The Olde Vineyard" has closed, but the legend continues. We would like to thank our customers old and new for their custom and friendship and invite them to visit us this summer at our new restaurant " The Squid & Octopus". We are now located at the junction of Tsiliv/Planos main road and the road to the Caravel Hotel opposite the Golden Paradise jewellery shop.

We have moved all our team with us and will continue to provide the high level of cuisine and service you have come to expect, along with additonal new and exciting menu selections.

We look forward to sharing our new experience with you this summer.

10/10
Graham N (June 29, 2012)

My Fiance Sue & I visited three weeks ago and found The Old Vineyard at the end of the beach past The Alexandra Hotel and Beach bar.

If you visit Tsilivi you must visit The Old Vineyard as the view from the Taverna is stunning

(forget the hotel to the right just look at the sea) .

The food is very fresh local produce and very reasonably priced.

George the owner who has had The Old Vineyard for 18 years is great and makes everyone very welcome, in fact we enjoyed his company and hospitality so much we went there several times.

Tsilivi is a wonderful place to go, we had booked for 7 days from Cardiff but loved it so much we extended the holiday by 5 days and flew back to Bristol.

We will definitly visit Tsilivi next year and visit George at The Old Vineyard

Linda O (June 22, 2012)

My nephew had his wedding reception here a couple of weeks ago and a lot of people thought the service was very poor, the restaurant should have been closed to the public that night but it wasn't, we were a party of 40+ plus other customers (who incidentally were getting served before the wedding party) and they're was only one waiter working, we weren't offered drinks, we waited over 40 minutes for starters, when the main meal came the tables hadn't been cleared so needless to say there was no room to put the main dishes, they were squeezed in wherever, when extra rice, potatoes were requested we were told there was no more, we had 1 plate of 4 potatoes between 8 people!. Before people had finished eating the minibus had turned up to take us back to the hotel, the 1st 16 were ushered out of the restaurant very quickly as we were told he wouldnt wait!! The lady who organised the wedding also owned the restaurant so it's not as though she didn't have enough notice to get extra staff or close the restaurant to the public as promised, if anyone is thinking of having their wedding meal there i would warn you to think again as very poor

10/10
Alice B (June 30, 2011)
A beautiful meal with a stunning view. The food was perfect and as a table of five we were all so happy with each of our dishes. The meatballs with four cheeses especially was amazing. The fresh fish was also a winner and the best we'd had all holiday. The couple who run the restaurant are absolutely amazing, with brilliant customer service and great conversation. An absolute must, if your in Zakynthos, its worth the find.
10/10
Pam S (June 18, 2011)
Amanda, Are you getting a Facebook page? I want to pass your lovey restaurant on to people and FB is the easiest way to get it to many. Will be back for your amazing fish platter next time I'm in Zakynthos.

10/10
Helen P (May 15, 2011)

Amanda

We have been coming for many years but tried somewhere different last year and had a terrible time. we are due to travel over on the 28th July 2011. Do you have an email address so we can book a table before we travel please. We have always had exceptional meals and fanstastic service during the 15 times we have come to Tsilivi and we always head for your resturant as soon as we arrive and our children love your rabbit dish.

Thank you

Helen Perry
Amanda P (April 01, 2011)

Hi, just to let everyone know we will open this year on 16 April.

Have a good summer.
10/10
Pam S (July 10, 2010)

I finally have found somewhere that you can get Octopus that is actually eatable. I always try it when I have a fish platter but this was something else. We had gone in for a drink during the day and said we would like to come in an evening and asked if he (George) would do us a fish plate, as it wasn't on the menu. His answer was typically (good) Greek, 'of course'. He said he cooked it on the charcoal and it would be delicious. He didn't exagerate. Was amazing. Would recommend this place to anyone. As for they look after you better if they know you. That's rubbish! This was the 1st time we had been and we were looked after very well. Not been to Zakynthos for 10 years but next time I'm there I WILL go again.

Get the Facebook page up soon please?!

Julie B (April 18, 2010)
hi to Amanda, George and the kids, we have been going to your taverna for 6 years now and still love it. We will be coming back again in August and can't wait. Tell George that Rochdale Afc have now been promoted to the first division and no doubt that Neil and Jonathan will talk him through it when they see him. best wishes to all the family. Neil, Julie and Jonathan
Suzanne S (April 13, 2010)
Hi can anyone advise me how far it is from Cameo Island - where I have clients getting married to the Olde Vineyard Taverna, where they are having their reception.
Justine W (January 02, 2010)

Hi Amanda

We have booked today and we will be returning on 30th May. Give our love to George and the kids see you then

Justinexx
Amanda P (December 16, 2009)

Hi Barry

We will be open next year and look forward to seeing you all.

Amanda
Barry W (December 13, 2009)
is that a yes amanda?????????????

10/10
Charlotte R (September 14, 2009)

Just wanted to say a big hello and thank you to George, Amanda, Hayley and the rest of the crew at the Olde Vinyard for the most fantastic Wedding Reception on 26th August. We couldnt have been happier.

The food was fab and the atmosphere, with the Greek band and dancers, was terrific.

What an amazing location for a wonderful day.

Thank you all.
7/10
Carol R (August 22, 2009)

Went here for 1 time only staff seemed friendlier if they knew you or had been before. Food was excellent and service was good.We felt there was little atmosphere and dont know why? My husband and daughter agreed its even in a nice location. I know you go to a taverna to eat not make friends but it helps if you are treated in a nice manner.
10/10
Carolyn T (June 10, 2009)

Excellent restaurant, run by 2 lovely people - George and Amanda. Hope the season is going well. We were the first English there this year and hopefully brought them some luck. Be back soon.

From Carolyn and Andy (friends of Lakis and Diana)

xxx

9/10
Joanne T (June 06, 2009)

we had two lovely meals at the olde vineyard. It took a bit of finding as it is hidden behind the carvela hotel.

This taverna was our favourite. I ordered moussaka both times and my partner ordered the lamb lemonata. His first lamb lemonata was the best lamb and most tender he has ever had and I dont like lamb and I tried it and it was beautiful. The second time he has it it was lovely but not quite as good as the first time but that happens. We had walnut pie for desert was lovely but a little to greek for us. we find the greek puddings to be drenched in honey and prefer something like apple pie or brownies with ice cream.sorry about that as we like everything else about greek food.

We had some lovely house wine and really enjoyed our evenings here.we were not rushed. At the end of the meal you get a little drink all I can remember is it good for digestion and it tasted lovely we bought a bottle from the shops to take home. The english lady who was serving was really nice and helpful and chatted to us which was lovely she seemed to be working very hard but still had time to have a friendly chat.

10/10
Michael S (May 18, 2009)
I visited this resturant recently and believe despite its location it is well worth your visit if traditional greek quisine and a family run resturant is whai you are after.
Amanda P (August 12, 2008)

The Olde Vineyard is situated behing the Caravel Hotel. The easiest way to get to us is through the grounds of the hotel and out the gate by the swimming pool. Alternatively you can walk along the beach from Tsilivi. By car travel out of Tsilivi as if heading for Tragaki/Alykes and turn right at the first crossroads.
Lucy G (August 11, 2008)
Hi we are going to tsilivi in sept could someone tell me where the Olde Vineyard is? Thanks
10/10
Barry W (July 20, 2008)

been going here for a few years now and its still as good as ever.hello george and amanda
10/10
Monika B (July 19, 2008)

excellent food - the best restaurant in Zante!!!, lovely views of the sea,wonderful service by George and staff-very friendly!!! recommended by the most fussy person (my partner) and me!!!
10/10
Wendy W (July 04, 2008)
Fantastic food, fun, friendly service. A more than welcome break from all inclusive meals. Situation excellent. Best meal of our holiday. Would recommend this to anyone.
10/10
Sharon T (December 20, 2007)

Had our 25th wedding anniversary meal at the old vineyard in June all 17 of us. It was wonderful ,the food was excellent and there was way too much. Nothing was too much trouble we told Amanda and george our colour scheme and they did the rest, infact Amanda arranged our whole day transport/photos/flowers everything we had to worry about nothing except enjoying the day would recomend it to anyone.
10/10
Nick W (October 16, 2007)
My wife and visited Zante July this year, we ate at the Vineyard three time's. Without doubt the best restaurant we ate at, The service was fantastic nothing is too much trouble, the food is delightful and well cooked, reasonably priced even got a lift home from the owners wife after one or two too many. Would highly recommend if only we had restaurant's in england like this.
| | |
| --- | --- |
| Search for The Olde Vine Yard in all of JustZante & the Messageboard | |
More Restaurants in Tsilivi...

Alkis Place | Apollon | Aris Taverna | Asian Feast | Athena | Avgoustis | Balcony | Benikos | Bianco e Rosso | Boomerang Beach Bar | Cafe Romanza | Calypso | Chinese Beijing | Contessina | Courser | Demaras | Dionisios Grill | Dionysos | Drosia | Edem | Family | Giorgios | Golden Fish | Greek Obelix | Greek Taste Souvlaki | Gyroland | Halfway House | Ideal | Il Fatto | Il Gusto | Kolovos Grill House | Koukos | Lamai Restaurant | Limanaki | Local Grill | Majestic | Marios Grill | Menir | Miami Beach Bar | Micriacropoli | Moby Dick | Mythos Grill House | Olive Garden | Olive Tree | Pieros | Popeyes | Premier | Romios | Salt and Pepper | Squid and Octopus | Stamnes | Subway | Sweet Revenge | Sweet Taste | The Brothers | The Med | Trenta Nova | Tsilivino | Valantinas Castle | Wine and Roses | Yum Yum | Zorbas |