Zante Beaches

Tsilivi Reviews
---
Zakynthos Guide
---
Local Directory
---
WalkAbout

Street View Style Tours
---
Zante Maps
---
Tsilivi Taxis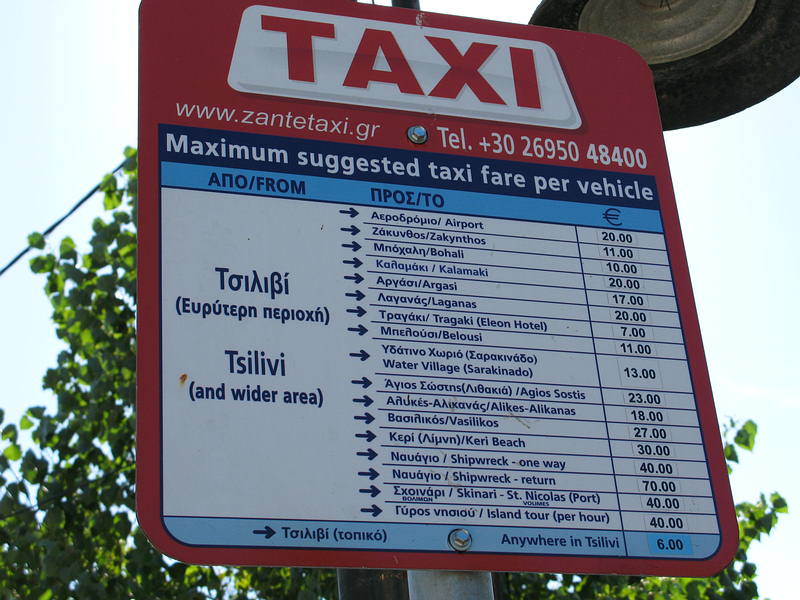 ---
Tsilivi Buses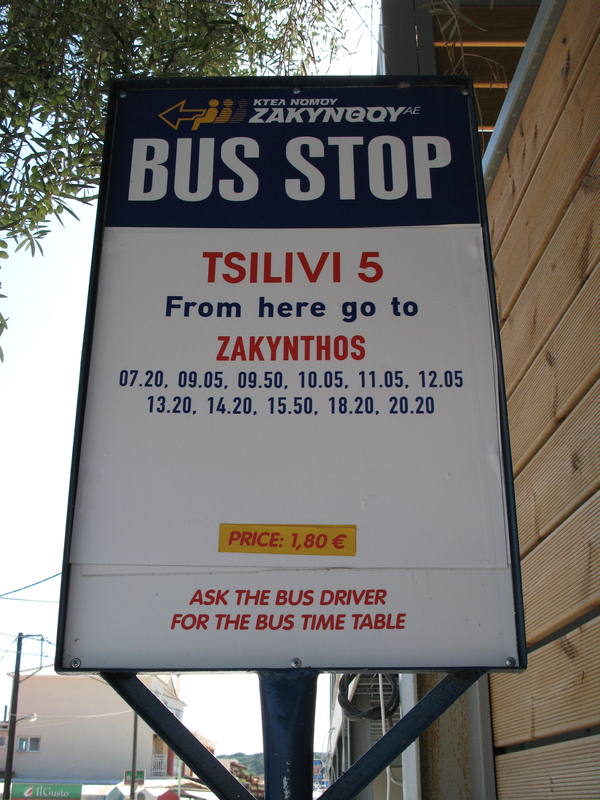 ---

+ Enlarge Map
Dionysos

(Restaurants in Tsilivi)

10/10
Maureen G
we went here a couple of times 4 years ago. we were staying just along the road but this year we were right along the other way BUT i remeber it being so good we walked all the along twice. my fave place and fave meal is chicken caccitore in a pot. itsDELICIOUS. u wont be dissappointed , guaranteed.
10/10
Lesley P

We ate at Dionysios Grill (down the side road next to Alamis and oppostire Mariettas studios and apartments). What fantastic food, service etc. We had a round of drinks, sirlion steak, with all the trimmings and Beef stifado, with all the trimmings and it only came to 16 euros. The portion sizes were brillinat and the staff were very friendly. Unfortunetly, we only discovered this pace on the last night of the holiday but we will go there next yera. Well worth a visit
Gary C

We think this is the best in Tsilivi now...

Village Pork Chops are humungous

The staf are great and friendly and will dance for you if you ask nicely

Do not confuse with Dionosis Grill . This one is on the main road and not in the back street down the side of Alamis
10/10
Sophie C

This restaurant is one of the best on the island if you're after a traditional greek atmosphere and food! very welcoming and relaxed :) friendly staff, excellent service and great value for money.
10/10
Simone R
you just have to eat here. ate here on our very first night, the food was amazing, the waiters were delightful :) there is another Dionisos in Tsivili though, one which is bad but one which is great, dont know the street it is on but it on the main street with a pathway leading to it, it is blue and white, very splendid indeed. anyone visiting Tsivili has to go here.

yammas! xxxx :)
10/10
Pam S

DIONISIOS ~ (NOT Dionysos) is amazing. Yannis was more than happy to describe the food or how it was cooked etc. I had the best Baklava I have ever tasted. Gr8 value as well. We had a free Ouzo shot at the end of our meal and I took a fancy to my glass. I asked Yannis where I could buy them but he gave me the one I had just drank from. Efheristo Yannis. Would recommend this taverna to anyone. It's down the side street next to The Alamis Hotel.
9/10
Gary C

The one off the main street opposite the Two Brothers Bar has been taken over and is now terrific. The pork Steaks were massive and the staff friendly. Give it a try
1/10
Andy R

Apparantly theres 2 resturants with the same name? We went to the one off the main street because looked nice, cozy and traditional, how wrong the food was rubbish the veg in one meal and my pizza both looked if they had come out of freezer. Wouldnt recommend
8/10
Mr B

Yes to confuse things there are two similarly named restaurants. We ate at that one right next to our Spiros apartments, next door to Alamis Apts, and Planos Beach Hotel. It's spelt 'Dionisios'. The food was excellent, the plates were massive, and the prices were indeed very cheap.

The only thing was we ate so much we couldn't do much for the rest of the evening !

The only place we've ever seen couples queue to get a seat...now that's the sign of a good restaurant !
9/10
Andy W

Would say go there and give it a bash, they boast of being the cheapest eatery in town, don't be put off the food we were served was fine, during our stay we had food arrive at our table faster than at this place......
3/10
Sue G

Set back off the main strip it looks nice enough, one of the more traditional looking Tavernas in Tsilivi but the food and atmosphere were a disapointment.

The food came out so quickly it didnt make you think of "home cooking" more like pre-cooked then heated up. My mousaka was cut in a square slab like something from school dinner days and the Greek Lamb was just roast lamb, nothing special at all. The waiters were nothing much compared to others and even chewing gum as they served!

Wouldnt go back.
10/10
Steve M

Good food, good service, excellent value for money
8/10
Margaret C
just returned june 2008 we went to this restaurant a couple of times good atmosphere, friendly staff . the food was excellent and service top class we would definately recomment this taverna, margaret, bob and jessica (this was dionysos set back just off the main road)
8/10
Paula C

As previously stated there are 2 restaurants named Dionysos.

We ate at the one on the main road between Planos and Tsilivi centre, set back from he road a little.

The lamb kleftico was good in here.

The service was good and the prices were reasonable.

We did intend to return here but found a couple of other places that we liked better.
10/10
Becky M

We had great meals here during our holiday! As usual the staff were very helpful and welcoming! See you all next year Becky and Janette Moore
9/10
Tina H
Just got back aftre our 4th visit in the last 5 years. There,sesms to be misunderstanding about this resteraunt, are there are 2 Dionysos Taverna,s in Tsilivi. The one we would recomend is down the side of the Alamis apartments. The owner is called Janni he does,nt speak the best of english, but the food and atmosphere are brilliant average price for a main meal is about 5Eruos a bottle of mythos 1.50 a bottle of deacent red wine 3.90. The only downside is because Janni does,nt speak good english you sometimes do,nt alays get what you order.But Janni is really friendly and tries very hard .Had the special one nite Pork chop in wine sauce with greek potatoes and veg 4.50 Eruos and it,s got too be the biggest pork chop i,ve ever seen

2/10
Becky T

We went to Dionisos set back off the road. The restaurant looks lovely from the road and it is, pleasant surroundings, nice music playing etc but the meal and service really let it down.

The food was bland tasting and extremely cold. The main course arrived literally 5seconds after finishing starters - no chance to breathe before more food was plonked down in front of you - making you feel very rushed.

After the meal we asked for the bill. The girl brought it and read it out - as though we are unable to read. She then went to collect money from other tables. We still had a glass of wine each so were drinking that and having a chat when the girl came back and stood next to the table waiting for the money!! So rude

. We had to explain that we would put the money down in a minute before she would back off and let us decide in peace how much we would put down (to cover a tip, which incidentally wasn't very much).

This was some of the worst service that we received during the holiday, don't go to Dionisos.

10/10
Steve M

Good food, good service, good price. Brilliant Greek music

Steve McDine
10/10
Kim Z

all 15 of us loved it here - the food was excelllant they they were very accomodating
5/10
Lisa L

Ate here once, food was good but having no water in the toilets put us off going again
Uncle J

Just arrived back from Tsilivi, we ate at both Dionysos, the one set back looked nice but the food was ok but bland, The other cheap resturant we went to twice and one time it was good the next the t-bone was like a shoe(v tough) but i guess you take that risk at less than 6 pound! We found the set back Dionysos to be like pieros and some others when looking for authentic greek it was more of an overly oiled and seasoned stew. On recomendation from the Greek owner of the sunset bar we went to the old vineyard which is a decent walk onto the beach and behind the caravel hotel. It was authentic hence a little more euros but by a mile the best food in tsilivi!!!! also very scenic!
1/10
Neil H

My wife and I ate here once, it looks very appealing from the road , but the meal was very bland,and my wife informed me that there was no toilet seat in one of the cubicules in the ladies
10/10
Deb H

Hi

Please sort the confusion out....

We visited the dionisos tavern which is set back off the main road...

It is wonderful. We ate there many times during our 2 week stay and every meal was superb.

Jug Beef was my favorite!

Can I also say that it wasn't just the food that we enjoyed....service was fantastic.

The restaurant was busy every evening, but service was superb every time. The two brothers that own the taverna are extremely welcomming , no gimmicks, just friendly, polite and extremely efficient.

We have booked to return to Tsilivi next June and will be sure to visit this taverna again and again..

Thanks for making our holiday even more enjoyable

Deb, Mike, Jessica and Joe Hawkins

10/10
Becky M

We have been coming to this restaurant for a number of years, ( i am referring to the one set back off the main road) and we have had no problems with this restaurant what so ever. The staff could not be more helpful, polite and friendly. We have always had good meals especially lamb a la zante. it is always very busy when we go there. When we visit Tsilvi again we shall be eating here again. Best wishes to all the staff. Bryan, Janette, Becky Moore and darren

10/10
Cally B

This thread/review is going to be a little confusing because of the two restaurants that have similar names!!!

I am commenting on Dionisios Grill (as the picture shows). This is the one next door to the Alamis Apts and NOT the one set back off the main road (haven't heard very good reviews about that one at all!)

Our apartment looked out onto the Dionisios Grill and it was busy every night (the picture doesn't exactly show this because it was only about 5pm when the photo was taken! Most people tend to eat about 8pm).

We had to find an alternative place to eat the first time we tried, as it was so busy. We were hungry so didn't take them up on the offer to wait!

The next night we turned up fairly early so got a seat, but it wasn't long until it was full again. My advice would be to turn up earlier to avoid disappointment!

The food is very nice, good portion sizes and very cheap. They do specials everynight and have them listed at the front of the menu. I tried the Sea Bass and Lamb Kleftiko which were both very nice indeed.

They also have the cheapest bottled wine in the area at 3.90euros (we chose the medium Rose which was served cold and tasted pleasant. There are some disgusting wines about so watch out!!!).

All in all, Dionisios Grill is a great restaurant with fantastic food and even better prices.

| | |
| --- | --- |
| Search for Dionysos in all of JustZante & the Messageboard | |
More Restaurants in Tsilivi...

Alkis Place | Apollon | Aris Taverna | Asian Feast | Athena | Avgoustis | Balcony | Benikos | Bianco e Rosso | Boomerang Beach Bar | Cafe Romanza | Calypso | Chinese Beijing | Contessina | Courser | Demaras | Dionisios Grill | Dionysos | Drosia | Edem | Family | Giorgios | Golden Fish | Greek Obelix | Greek Taste Souvlaki | Gyroland | Halfway House | Ideal | Il Fatto | Il Gusto | Kolovos Grill House | Koukos | Lamai Restaurant | Limanaki | Local Grill | Majestic | Marios Grill | Menir | Miami Beach Bar | Micriacropoli | Moby Dick | Mythos Grill House | Olive Garden | Olive Tree | Pieros | Popeyes | Premier | Romios | Salt and Pepper | Squid and Octopus | Stamnes | Subway | Sweet Revenge | Sweet Taste | The Brothers | The Med | Trenta Nova | Tsilivino | Valantinas Castle | Wine and Roses | Yum Yum | Zorbas |