Zante Beaches

Alykes Reviews
---
Zakynthos Guide
---
Local Directory
---
WalkAbout

Street View Style Tours
---
Zante Maps
---
Alykes Taxis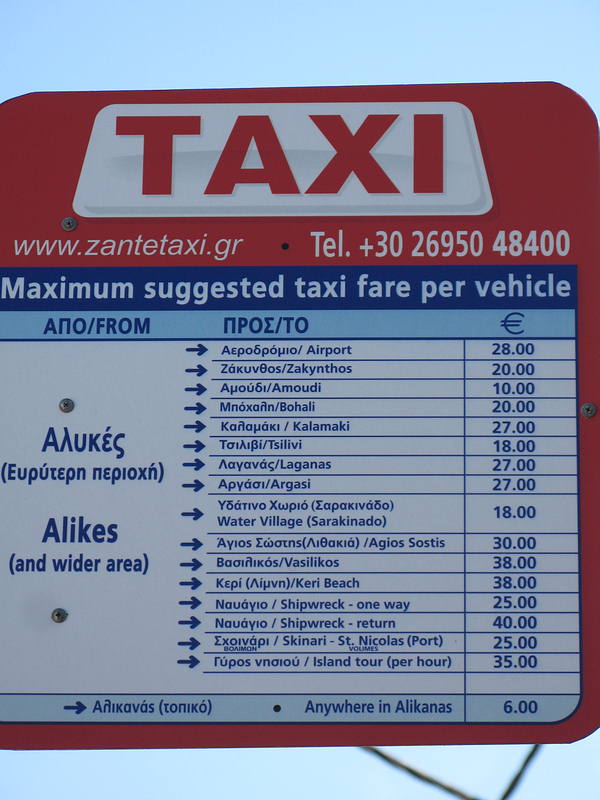 ---
Alykes Buses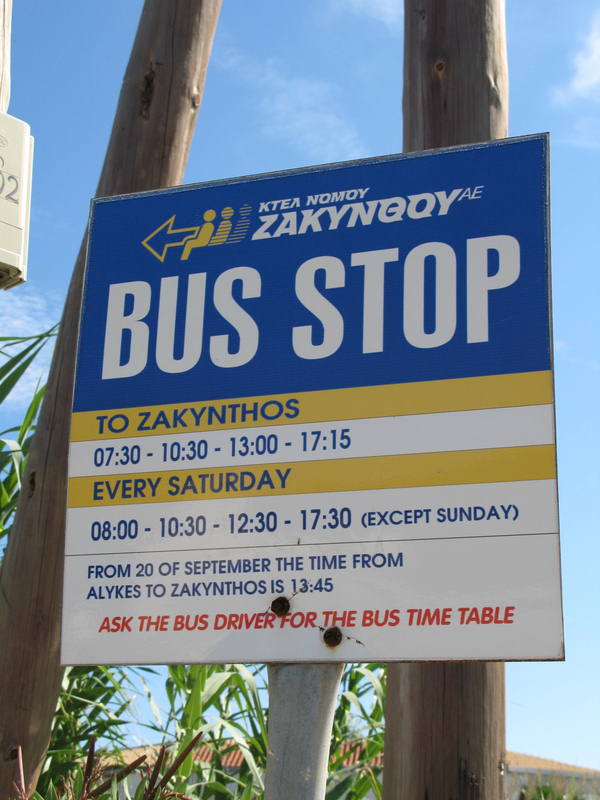 ---

+ Enlarge Map
Cheers Bar

(Bars in Alykes)

10/10
Tony Dodgy

Well thanks Mike & Mandy for another fabulous time, sorry I didnt turn up on my last night but you know why.

When you visit Alykes you must visit this bar, great hosts and all round great people.
10/10
Dodgy Dodge meister

What can i say this is a fantastic bar, great hosts in Mike and Mandy(even though they are Welsh). Had many a great time in here, so when in Alykes you must visit Cheers Bar and try Karaoke what a night that was.

Thanks Mork and Mindy, even for playing Im leaving on a jet plane on my last night, and then not letting me slip away.

(You knew i would cry)
10/10
Elaine D

With out a doubt Cheers Bar in Alykes has it all.

Great Hosts, which it is my honour to call my friends, great music, great customers, quizes, internet, TV with all the sport, Pool table, tiny lizards , cats and sometimes donkeys Bingo, ladies days the lot.

I can not recommend enough for any one to drop in for a beer or a wine or a even a cup of tea. You will be back. Thanks for making all my holidays so special. XXX Mike and Mandy,
10/10
Di & dave Morris
We're just back from the most fantastic holiday in Alykez Zante, thanks Mandy & Mick at Cheers for making us so welcome & being so kind you're both a couple of very special gems, give our love to Angie & Jim also 2 very special people with a deep kindness,thank Jim for the socks, love also to Ken, Andy, Gillian, Marshia & Keith & also the rest of the regulars at cheers. Hope to be back in September can't wait, till then We'll keep in touch, love you loads Dave & Di xxx
10/10
Daine F
just got back from alykez in zante we had the most fantastic holiday, thanks mandy & mick at cheers, for making us so welcome & being so kind, you're a couple of precious gems love you both. give our love to angie & jim, who where also very special people, also love to ken, andy, gillian, marshia & keith. hope to be back in september, will keep in touch in the meantime x
10/10
Jenny S
We had a brilliant time at Cheers Bar. Mike and Mandy made us feel so welcome! We had lots of very fun late nights! Great hosts and great company! Thanks Everyone for making our time in Alykes so enjoyable! Jen and Pete xx
10/10
Tony D

Thanks Mike & Mandy for making me so welcome, i will be back.

Cheers bar is fantastic, i would suggest everyone makes the effort to visit this bar, mention Dodgy and you may get a little discount on your first drink.

Yamas Mike & Mandy, thanks for the Cider & Coke.
10/10
Karen H
Hi you guys thanks for a great time anyone going to Alykes needs to visit Mike and Mandy at Cheers bar the best nights out you will ever have watch out for the cats.

Great quiz nights and the best hosts in Alykes

Look after the kittens till we get back with the pies

cu on the 14th

Karen and Stuart xxx

10/10
Tony J
Highly recommended bar! I've been going to Alykes for the last 18 years, so I've seen quite a few owners come and go but since Mike and Mandy have taken over, they have given the place a big lift and it's now one of my favourite bars to go in. Friendly, good music, lots of activities for children (playstation, xbox, free wifi, they let you use their laptop, pool table, books, quiz nights, pool nights, large screen tv that they put all football matches, rugby, cricket, x factor ect... they also put buffets on certain nights, manicure, pedicure and head massage nights and many more. They have all the ales including Guiness on draught, other beers on draught or if preferred they also have them in bottles. FAMILY FRIENDLY! Play all kinds of music. They've helped me with any advice I've asked for and even when my daughter got sunstroke, Mandy went back to her home and gave me lots of things to deal with it and wanted nothing for it accept to know how she was the next night. Its located just down the side road opposite sugarbush. YOU REALLY NEED TO TRY THIS IF YOU WANT THE BEST ALYKES HAS TO OFFER! Have a cold beer on me, Yammas!


10/10
Lynn A
Hello Mike and Mandy, Just want to say after going on and off to Greece for 29 years I was so pleased to have a change this year and stumble not only on the beautiful Island of Zakinthos but to find your wonderful bar where you made me and my daughter Lizi so welcome. We used to love fussing over donkey and little Lucy, they are gorgeous. The quiz night was great although I still didn't find that bloody strikers BAR on the corner ha ha! Loved the game of darts and a bit of pool one night with your other lovely regulars. We are both still missing our holiday sooooo much and our nights coming into see you and the other people there that we felt like we had been going there for years. You are very special people and a BIG thank you for helping our hol be so fantastic. HOPE TO SEE YOU BOTH NEXT YEAR ALSO DONKEY AND LUCY LOTS OF LOVE, LYNN & LIZI

10/10
Ken J
This is our second visit to Zante this year, and the warm welcome we received at the Cheers Bar on our return to Alykes was unbelievable, Mike and Mandy the new owners of Cheers Bar who took over the bar earlier this year and are working flat out to make this bar one of the friendliest for all the Brits and everyone else who enters the premises. As an ex businessman I know just by their sheer hard work they will make this bar one of the best in Alykes, dont take my word for this, before passing Cheers drop in, have a pint or whatever your tipple is and judge for yourselves. I believe you will find that what I have said is true.

10/10
Kevin A

Great find ! Just off the main road in Alykes resort. Mike and Mandy were the perfect hosts. Free pool ( til 6p.m ), darts..... and even their own donkey you can feed carrots to ! Sadly had to miss the Friday quiz night. Strongbow , Guiness on tap. Very east to recommend, and thanks again to M + M for their warmth.
10/10
Christopher P
Have no doubts whats so ever recommeding the Cheers Bar, the new owners are SPECTACTULAR! so welcoming(as you would expect) but down to earth, one of your own ,and really do make you feel welcome, and that does make a place where you want to go back too. Well Done Mike and Mandy, wish you both great success and so hope to see you both next year.

Loads of Love

Chris and Belle, or for Mike Belle and Chris
10/10
Claire B
Had some great nights out at the Cheers Bar. Mike makes the best Manhattan cocktails I've ever tried - and I am an expert.

Quiz nights are great, Mike and Mandy are great hosts, Donkey is lovely and so is Trev.

Take the time to go next to Denni's Diner, you won't regret it.

Be back next year - get the Angostura bitters in!!!
10/10
Karen J
thanku 4 great holiday cheers bar is tops mike and mandy are great hosts ihad bad mozzie bites and mandy bless her she tried everything to stop them biting the best attraction was donkey and trev carrots and best steak greatly appreciated we would go back just to spend time with mike mandy and trev xxx
Tony D
Just heard about Linda & Stuart not being at Cheers this year

MORK & MINDY BEWARE

THE DODGE MEISTER IS COMING TO GET YA

GET THE CIDER & COKE READY



10/10
Bill B
hi linda and stuart

i have had a hard time trying to contact you since last sept 2010 even tried facebook, i met you both on the re/opening night,had such a great time i ran out of money remember? and you were good enough to help me out [a complete stranger] cant thank you enough for your trust,what i can remember of it it was a great night,i have never forgot linda what you said about the blue light? and that stuart was the only one and after chatting with him i could see why,what a great bloke,hope to get back soon but dont know when i would love to live there sometime, love and best wishes to you both bill
10/10
Tony D
Linda,Stuart,Mandy and Mike

The Dodge Meister will be back, arriving 10 July for 2 weeks.

Oh and this year i will be teetotal

Tony D
Just a little message for Linda and Stuart, just to keep you going through the long winter months.



I'll be back




9/10
Dawn
What a fantastic cosy little pub. It has great atmosphere and anything goes. The new hosts are Stuart and Linda who were the previous hosts along with Mandy and Mike their new partners. We had a ball in this great wee find. Slightly off the main street, but not far. Turn down towards the Salt Flats and you will find this little gem. All I can say it is a must visit.
10/10
Tony D

Just heard that Cheers is not open this year & Linda & Stuart will be hiding at the Sugarbush

The Dodge Meister has found you.



10/10
Tony D
Hi Linda,Stu + Mikey
Just to let you know I will be back out for two weeks arriving Sunday 11th July, looking forward to seeing you all again.

Get the Cider in because I am bound to have a thirst on.

Keith C

Hi Linda, Stu, Mikey & Steve

Thanks for a memorable time ..... hope you did not get "Micked" too often after I left. I assume Bev & Mick got away safely !

Steve & I caught the plane .... just !!!!! WHAT did you do to him that last night er .. morning !!!

Anyway .... thanks again. Take care.

Keith

Back in work & from Zaventem, Belgium +32 479 920465
10/10
Tony d
Hi Linda,Stu & Mikey .... Thanks for another fabulous time in Cheers Bar and I am sorry for disappearing on my last night,but you know why.(CRY ME A RIVER)..

For anyone visiting Alykes the Cheers Bar is a must,Linda & Mikey are fantastic,and Stu ain't bad either.
You will be made to feel so welcome by everyone including the expats.So when you do visit mention the Dodge Meister(and ask for a Cider and Coke).

Tony D
Hi Linda,Stew & Mikey

Its Dodgy here,just to let you know I will be back for 2 weeks from the 12th July,looking forward to seeing you all again. PLEASE make sure you have plenty and I do mean plenty of Cider in stock.

| | |
| --- | --- |
| Search for Cheers Bar in all of JustZante & the Messageboard | |
More Bars in Alykes...

Art Cafe | Buca | Cheers Bar | Enigma | Heatwave Bar | Iris Bar | Joker | Magic Mushroom | Palm Tree Bar | S B Bar | Salt | Spikeys Place | Sugarbush Bar | The Garden | Virago Bar | Whispers Bar | Yria Cafe Bar |