Zante Beaches

Alykes Reviews
---
Zakynthos Guide
---
Local Directory
---
WalkAbout

Street View Style Tours
---
Zante Maps
---
Alykes Taxis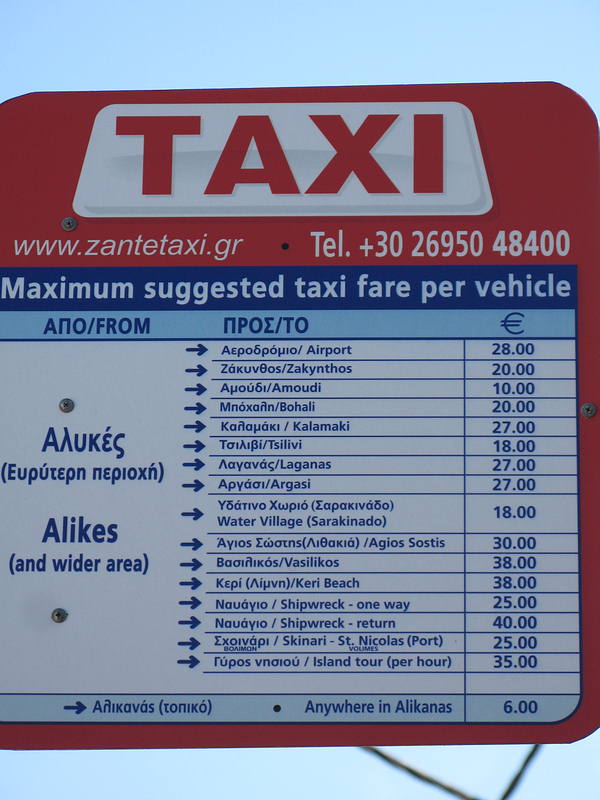 ---
Alykes Buses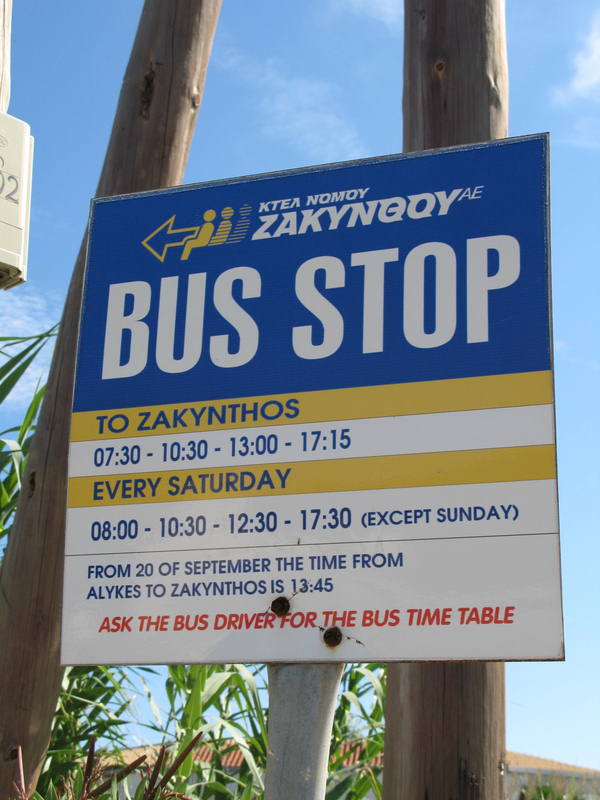 ---

Beelzebubs

(Restaurants in Alykes)

10/10
Roger S (December 03, 2008)

Sadly beelzebubs is now closed. This great retreat for those of us that love Greece but do not like the food and even those that do enjoy Greek food, a welcome bit of what you are used to, is gone, never to return.
Lucky enough I found the Cosy Corner offering supurb quality homecooked English food including the best English breakfast I have had since being here and only 3.50e, also Carol from Beelzebubs works here now so pretty much a home from home.

Beelzebubs and Mike and Sue will be sadly missed by many.
10/10
Tony D (July 29, 2008)

Enjoyed the food again in here... The Chicken Madras was just as good as last year.

The service was great,and the prices ... Cheap as chips
10/10
Jane M (May 05, 2008)

We've been coming to Alikes for several years, and although we like to eat Greek, we still like a decent English Breakfast, especially after a heavy night!!

We used to go to Beelzebubs, until they stopped opening for breakfast as couple of years ago, but good news they have started Breakfasts again, and they are still as great as before. Proper english sausages, and all cooked how you would like. If you are looking for a comforting brekkie to get rid of your hangover, this is the place!!
8/10
Unbilotitled (October 22, 2007)

this place is great if you want a break from eating rich tasting greek food!! altho they do greek food there speciality has to be great british dishes and they get them fantastic, i had scampi and it was great in taste and a generous portion, friendly atmosphere definitly worth checkin out
10/10
Jane M (September 18, 2007)

I'm not sure where Jim ate, but can't believe it was beelzebubs!. They serve much bigger portions than most places in the resort, and everything tastes freshly cooked. I can certainly recommend their freshly battered fish and chips and also the curry.
1/10
Jim A (July 31, 2007)
worse meal we have ever eaten,no taste,cheap produce,crap looked like we were on rations,straight out the microwave,one place to steer clear off.
10/10
Tony d (July 31, 2007)

Great food,really enjoyed the Chicken Madras......Go on give it a try
10/10
Trevor P (June 18, 2007)

fish and chips fantastic the best place we ate at all holiday highly recommended
Alan & (May 09, 2007)

Hi Mike, Sue & Carol. Hope you are all well and got our Christmas card. If not, look out next month (17 June 2007) cos we're coming back (for the 4th time) and bringing my son, his girlfriend and my two gorgeous grandchildren with us. We are really looking forward to seeing you all again and introducing you to our family. Carol, if you think Alan wound you up look out for Paul he's worse!!!!! We always recommend your place to everyone we speak to and no doubt we will be eating there with you many times during our two week stay. See you next month - can't wait!!!

Alan & (July 07, 2006)
Just got back from 2 weeks at Alykes and ate here many times during our stay. This is the third time at the resort and we recommend everyone to go to Beelzebubs (don't we Carol?). Thanks to Mike and Sue for the brilliant food (you need to try the steak pie, fish and of course their Sunday dinners!!!) and to Carol for the excellent service and for making us so welcome again. Hope you are feeling ok now Mike after your sting? We really hope you will be there when we come back in September 2007! Keep in touch!
Sam & Peter (January 05, 2006)

If you go to Beezlebubs you have to try the fish & chips and the sunday dinner....yummy!
Sam (October 21, 2005)

Unfortunately Beelzebubs was closed for the season during our stay but they do some great food !!
Sarah M (April 14, 2005)
We went in July 2001. Food excellent, especially fish and chips and Sunday dinner! Very friendly staff, glad to see you're still there after 4 years. Coming back in June this year, my husband hopes to get a t-shirt! See ya soon!
Jon & Wendy (March 22, 2005)
We are looking forward to returning to Alykes after 2 years,especially for the good food we have had at this restaurant. Wonderful Steak pies,great Curry, and the Fish & Chips are better than anything you can get in England.

Roll on May 2nd we will see you all then.
Viki (August 01, 2004)
Its a shame that some of the comments received are negative. We have been going to Zante for the last 10 years and our party has steadily got larger. There are 15 of us going this year. One thing we all agree on is the excellent food at Beelzelbubs, the curry and the Chille con carne are wonderful. Real vinegar is a bonus as well.
The staff are really welcoming and child friendly. We will be eating there most nights when we visit in August. Not all at once of course as space is limited.
Sam W (July 07, 2004)
what are all theses comments about how great it is the satff were smoking as other people were saying in there comments, food was horrible dont have fish for god sake. skippys is nice and relax yum
Shelly (June 28, 2004)
it was ok had a steak which took my a while to chew lol, apart from that ok i guess
Maria & Tony (June 12, 2004)
We have just returned from a wonderfulholiday,made even better by all the
lovely food Sue & Mike cooked for us.The Steak Pies were wonderful,
and the sunday roast absolutely brilliant. Of course we must not
forget the good service provided by Carol. All in All a great team.
Pete D (June 12, 2004)
I think someone must have a campaign going against this very good
busy restaurant. Dont let it get you down guys. Keep up the good
work.
And just as an aside, we saw the staff coming out of the kitchen
to have a cigarette break, but never once saw anyone go into the
kitchen with a cigarette. HAVE A GOOD SEASON.

Gemma (June 11, 2004)
it was ok until we seen the owners smoking, not very nice when they are cooking food. appllo very nice this is nice if you like fag ash in ur meal
Carol R (June 06, 2004)
Dear Tom and Family - your photo has pride of place in our hall of fame, but there was technical hitch with getting it on the internet - we're still trying to fix it ! It was lovely to have your company, and we're glad you enjoyed the food and atmosphere (especially the fish and chips, battered sausages, and steaks !). Take care, and hope to see you in July. Sue, Mike, and Carol.
Pete D (June 06, 2004)
How can anyone Knock this restaurant, all our meals were great,
we ate here 10 out of 14 nights and were delighted with all our meals.
We are hoping to return to Alykes in September and Beelzebubs will
be our first stop.
Simon & Katie (June 06, 2004)
We loved this rstaurant the chicken madras was just amazing,
every one was so friendly and helpful, we would thoroughly
recommend it.
Lisa (June 01, 2004)


Thanks to every one for the GREAT GRUB
Trevor & Gill (May 28, 2004)
We are coming back! and cant wait to see you all again.Look out for
us on the 3rd June, we will be there! Get those steaks on the grill
the bigger the better, We havnt had a decent steak since last time
we saw you and our tongues are hanging out.

SEE YOU ALL SOON

| | |
| --- | --- |
| Search for Beelzebubs in all of JustZante & the Messageboard | |
More Restaurants in Alykes...

Akrogiali | Al Fresco | Anatolikos | Apollo | Asteria Restaurant | Dennis Diner | Fantasia | Fidelio | Koukounaria Taverna | Maestro | Mediterranean | Paporo Beach Bar | Paporo Restaurant | Paradise | Paradosiako | Paulos Corner | Piccadilly | Pie Shack | Pita Break | Ponderosa | Potamis | Relax | Taj Mahal | Terrace Coffee Shop | Vineleaf | Zorbas |